Alia Bhatt finally made her debut at the Met Gala. Everyone, who was waiting for her appearance with bated breath, was exhilarated to see her looking like a dream in her white-hued gown.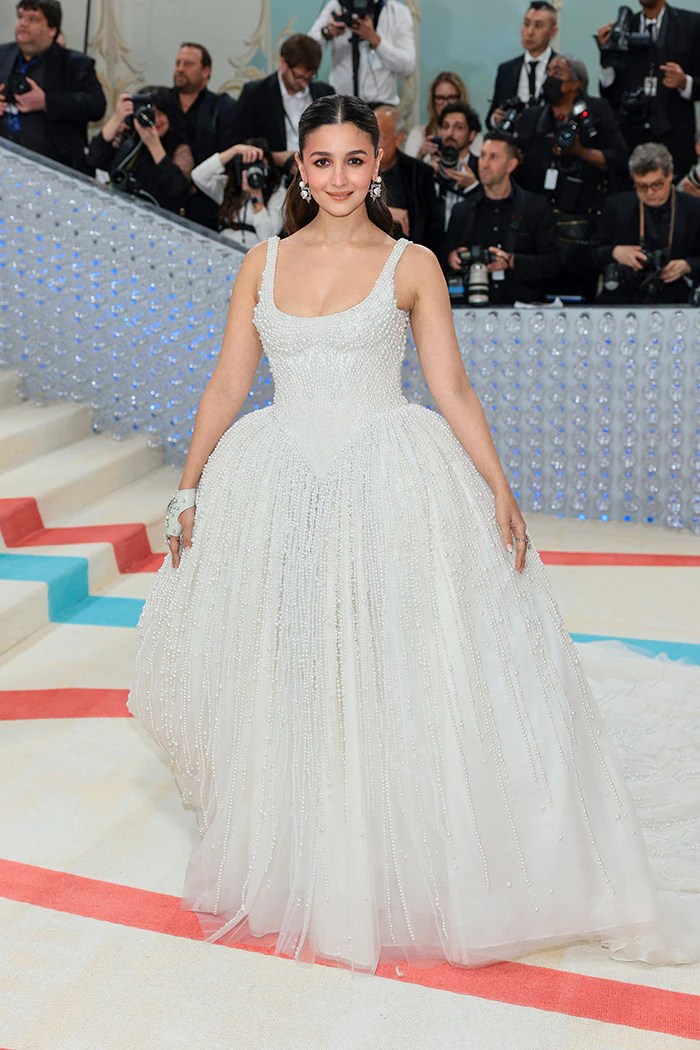 For her debut look, the actor made heads turn in a pristine white gown with a billowing silhouette and pearl embellishments. The dreamy gown was picked from the shelves of Prabal Gurung.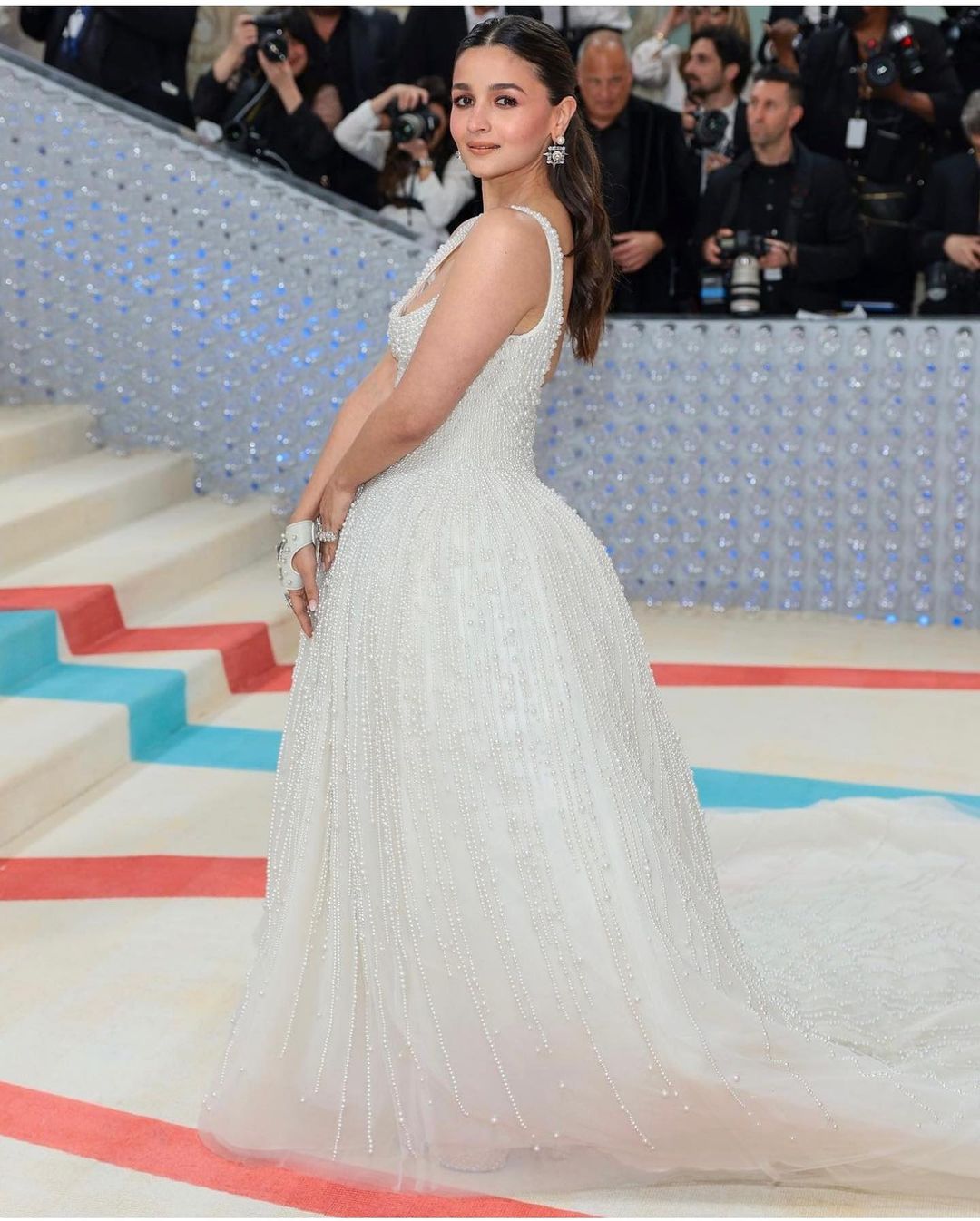 Since the gown was detailed with pearls from head to toe, she also donned a single glove with stitched pearls. For the uninitiated, pearls and gloves were Karl Lagerfeld's, the late fashion designer who was the theme of the event this year, signature elements.
With minimal makeup and accessories, her finished look was just oh-so-gorgeous!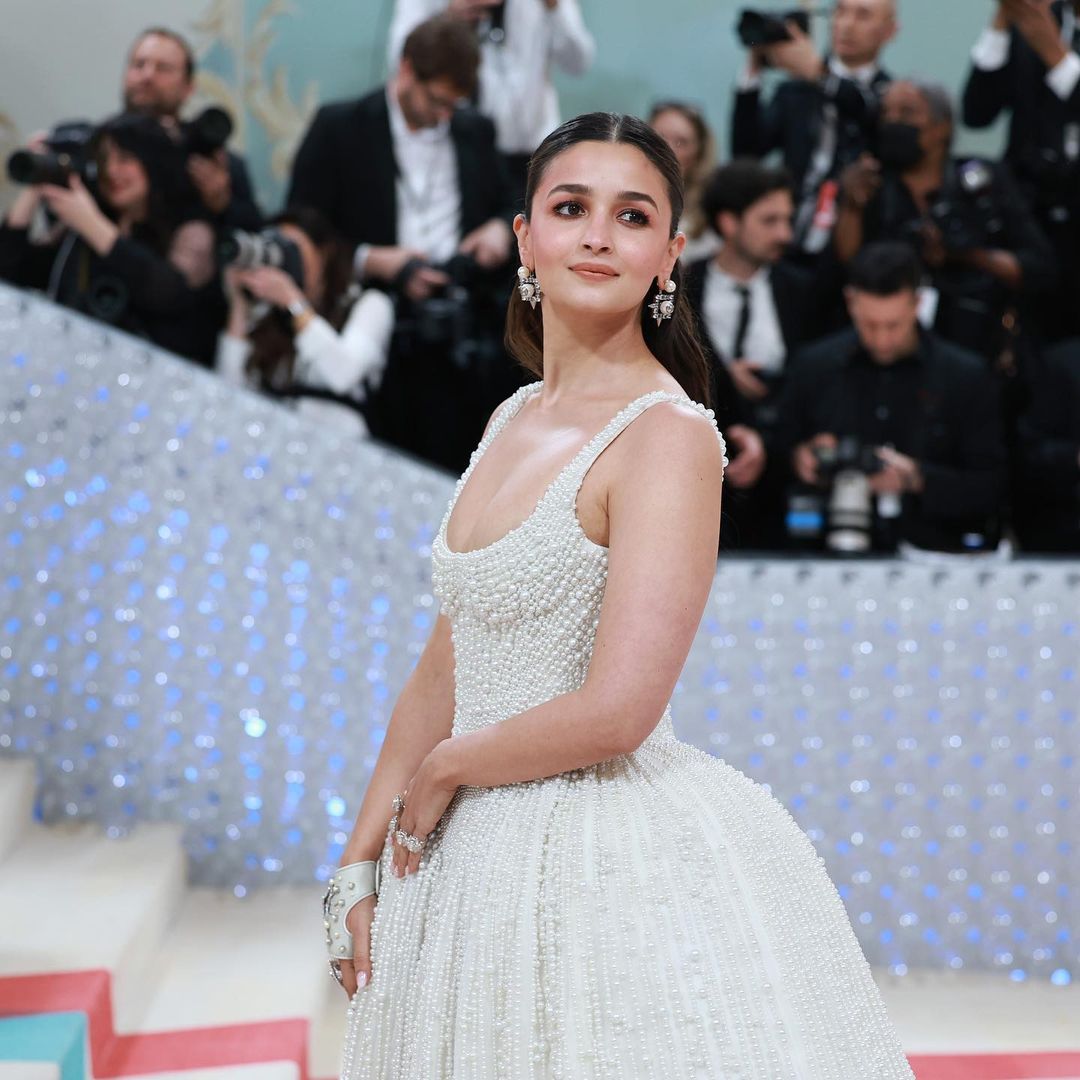 Alia Bhatt took to her social media account and shared the inspiration behind her magnificent outfit. 
"I have always been fascinated by the iconic Chanel brides. My look tonight was inspired by this and in particular by supermodel Claudia Schiffer's 1992 Chanel bridal look."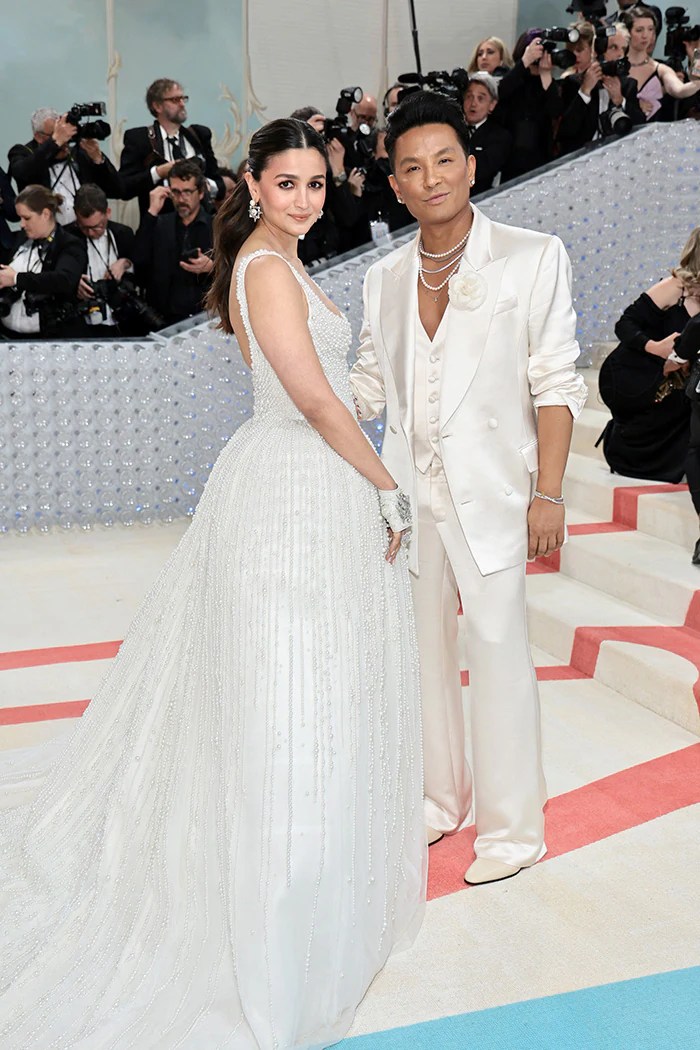 The actor also revealed how pearls played an important role in her outfit.
"I wanted to do something that felt authentic (hello, pearls!) and proudly made in India. The embroidery, made with 100,000 pearls is a labour of love. A girl can never have too many pearls."
She looks like a dream, doesn't she?