In association with
Cadbury Perk
One of the most emotionally intense moments for any bride is when she walks down the aisle. There's a groom waiting for her at the end of the long passage, beaming with joy and stars in his eyes. And while she walks towards her future, tears of happiness and hearts full of cheer bless her every step along the way. This one moment almost magically reaffirms everyone's faith in true love. 
Watching Alia Bhatt dressed as a bride, shooting for her recent project a couple of days back had the same effect on me. Nope, I wasn't present on the sets but happened to find an interesting behind the scenes footage online that piqued my curiosity as I learned that it was going to be the 'lightest movie of the year'.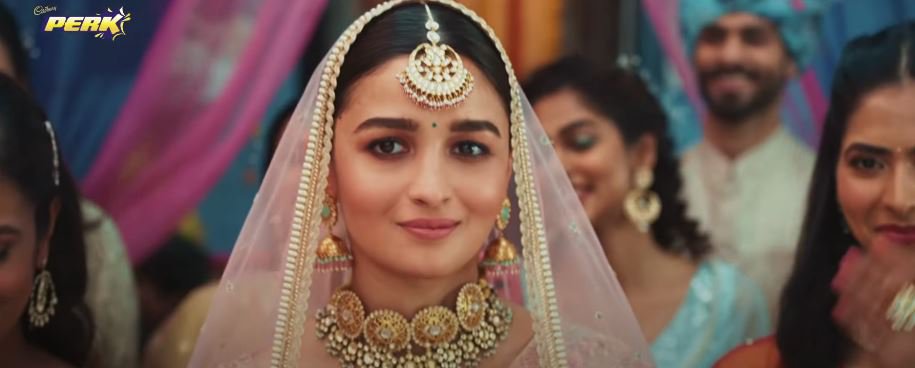 In the video, Alia who looks like a dream in a blush pink attire accepts the challenge to put the garland around her groom's (Pavail Gulati) neck when his friends lift him on their shoulders. But the BTS footage doesn't tell us what happens next. Thankfully, we didn't have to wait for too long. Turns out Alia was shooting for her new fun TVC 'Udd Gaye' for Cadbury Perk which has finally released.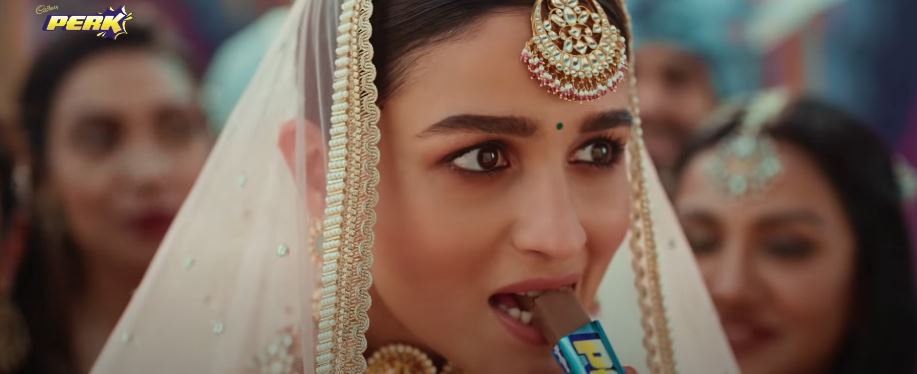 What makes Alia Bhatt lovable is her charming attitude that easily blends into her work. In this TVC, the actor is wooing all of us with her bubbly mannerisms. 
So in the TVC when Alia is faced with a challenge, she takes a quick bite of the Cadbury Perk which levitates her off the ground, surprising everyone. The song 'Udd Gaye' by Ritviz as the background score only makes the brand film more enjoyable.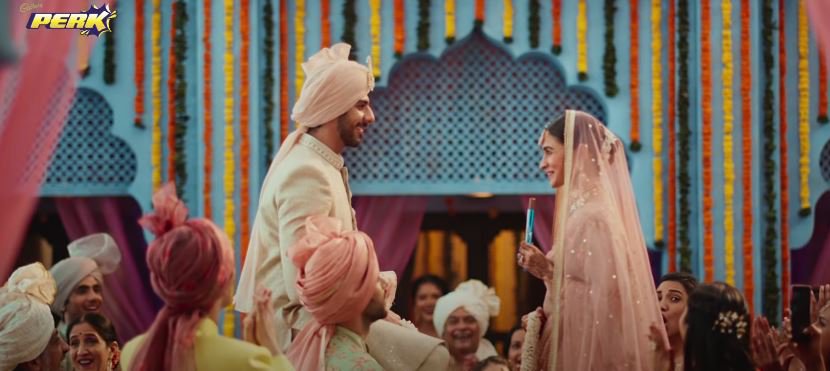 With the groom finally surrendering to Alia, the brand wants to impart a meaningful message of facing life's twists and turns with a light attitude. And we can start this by taking a bite of the light and crunchy Cadbury Perk. Thanks to Alia Bhatt's lively persona and a commendable youth connect, the brand gives out the message of 'Perk khao, Light ho jao' quite effortlessly. Check out the TVC here. 
Fun right? Just like Alia Bhatt, 'Perk khao, light ho jao' and remember to rise above all your barriers in life.