Gadar 2 is going to hit theatres soon, and that is SOMETHING. The comeback of Tara Singh and Sakeena is associated with a sense of nostalgia, and fans are mostly excited. But there's also a literal generation gap here – between Gadar and Gadar 2. Now, we also have the internet where people notice things fast. And there's a weird detail from the upcoming film that people are talking about.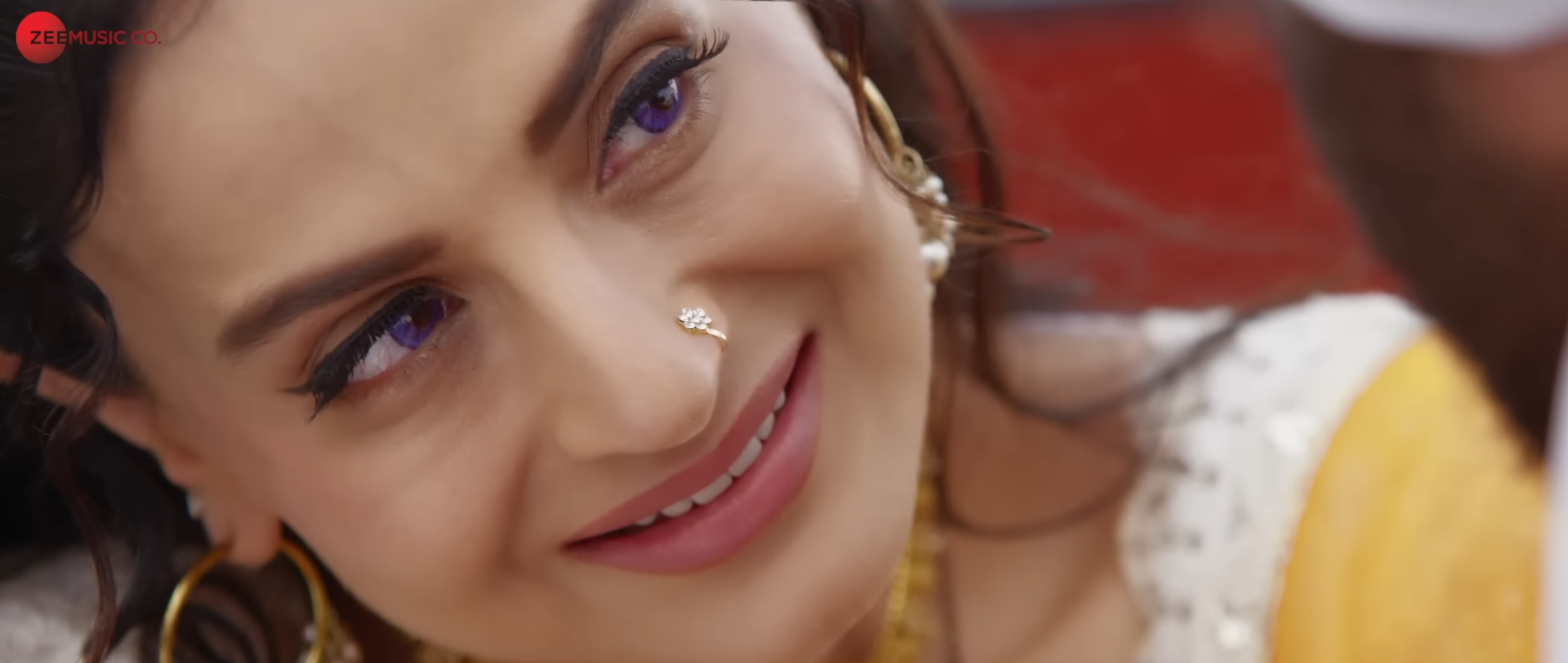 Apparently, Ameesha Patel, who portrays Sakeena, has purple eyes in the sequel. The actress finally made her apperance in the song, Udd Jaa Kaale Kaava and this tiny detail is something that you cannot not notice. Now, this also raises a number of questions. Why does she have purple eyes? What was the creative choice that made them choose purple of all colours? Also, did Sakeena have purple eyes in Gadar?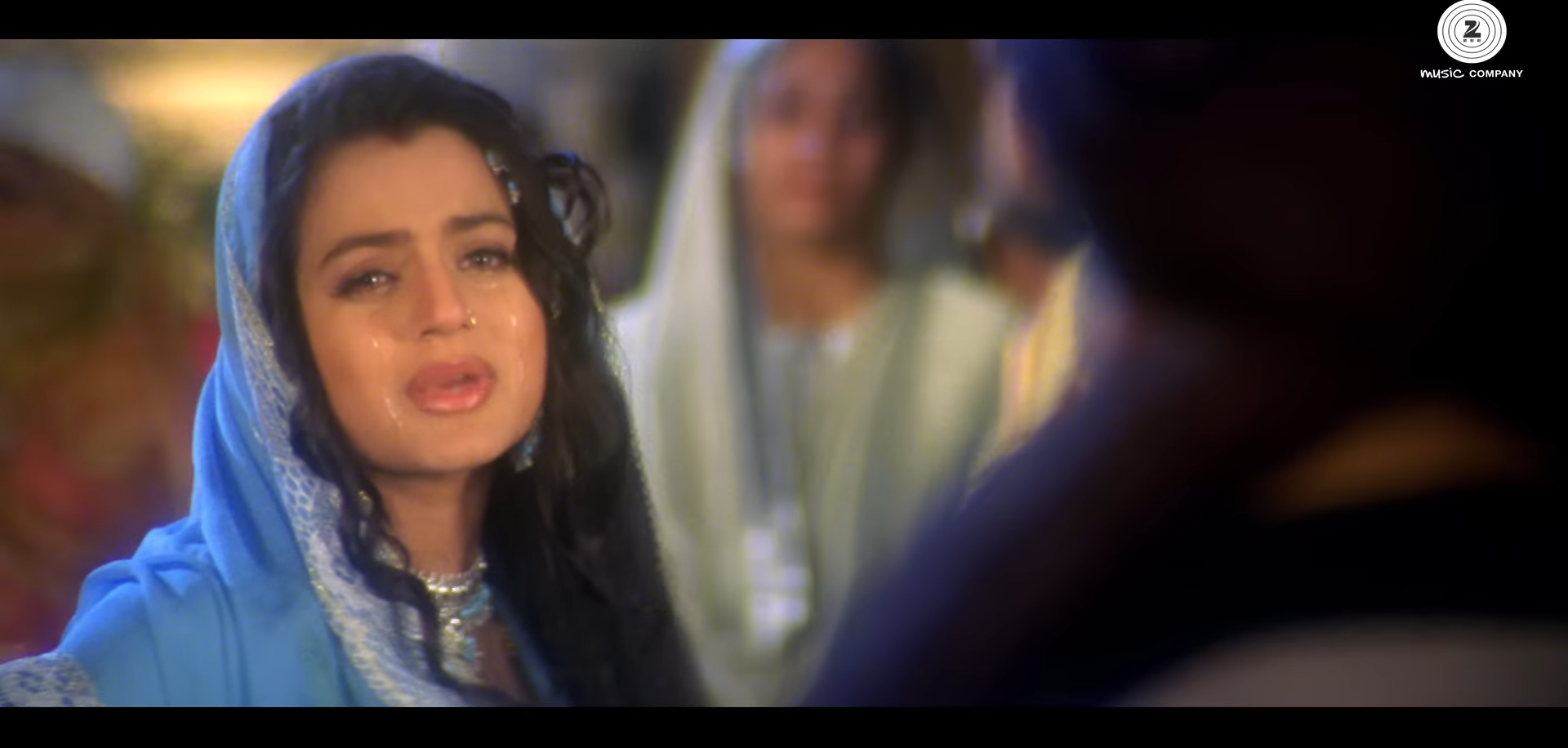 To answer that, NO. There were no purple eyes in the first part of the film, so it is in fact a part 2 thing. But we still want to know why, because it's a very specific choice and probably has nothing to do with the character. Not to mention, it's almost a continuity error without an explanation. For me, Udd Jaa Kaale Kaava is Ameesha Patel with her purple lenses – don't get me wrong, they are pretty, but also distracting.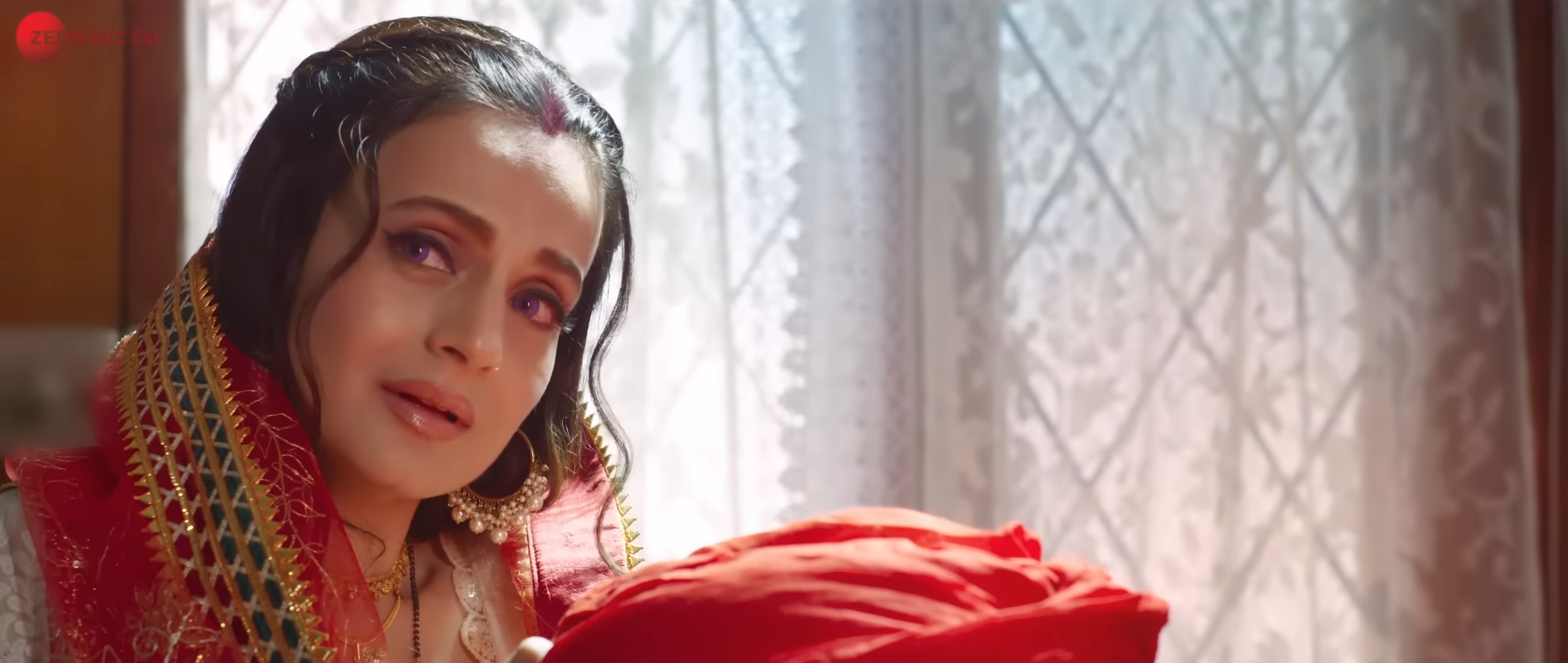 The internet surely has a lot to say about it – people are funny.
It'd be a wasted oppurtunity if they don't have a song called Jamun Jaisi Aankhon Wali.