The Censor Board's demand to drop Punjab from the title of Udta Punjab, along with various other cuts, has created quite a stir in the country. Anurag Kashyap has strongly voiced his opinion against the "dictatorial" nature of Pahlaj Nihalani, and rightly so. The film deals with the ongoing drug problem in Punjab which has created quite a mayhem in the state. The censor board has asked the makers to omit the references to the state and the drug problem as well, which, frankly, is a strange thing to ask given that that's probably 90% of the movie.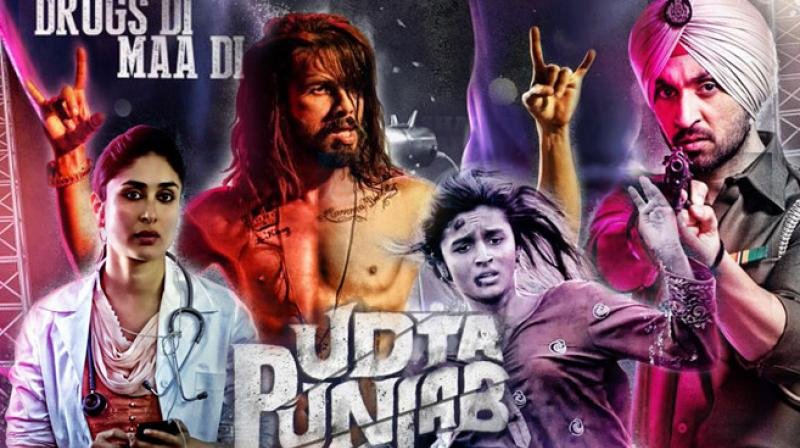 Turns out, while Pahlaj Nihalani is opposing the film, his son and daughter-in-law are both involved in the making and promotion of the film. 
According to a report by Bombay Times, Pahlaj's son, Chirag Nihalani, works as a creative producer at Balaji Motion Pictures and is also associated with Udta Punjab's promotional materials, including its trailer. Chirag's wife, Radhika Nihalani, is a part of the marketing team of the film.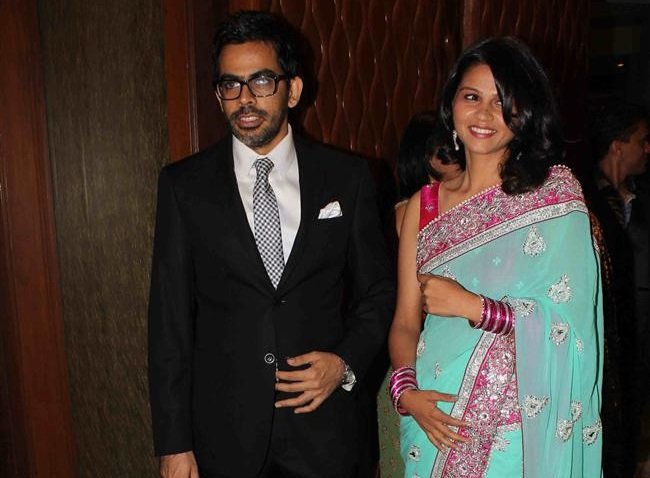 Chirag joined the Balaji team in 2015 and the report in Bombay Times suggests that he was instrumental in getting clearance for the trailer of the film. Anurag Kashyap gladly applauded when the trailer of the film was passed without any cuts.

But with the ongoing debate, Anurag has compared the state of Pahlaj's dictatorship to that of North Korea. And the film industry is whole-heartedly supporting Anurag.
Alia Bhatt, who stars in the film, tweeted in support with this powerful caption.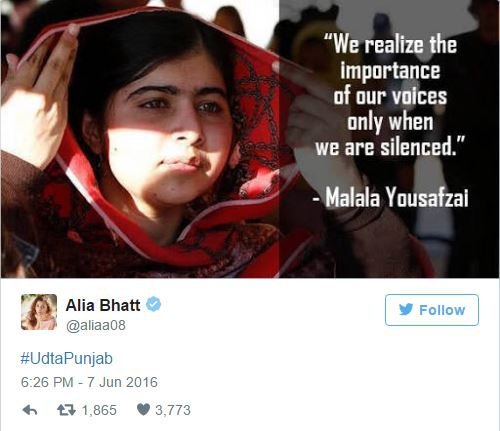 Karan Johar acknowledged the reality of Punjab and tweeted this.

Many other Bollywood celebrities are coming out in support of the film.





Harbhajan Singh acknowledged the drug problem in the state with this tweet.

But later tweeted this.

It seems there's a feud in the Nihalani family itself over the movie. Let's just hope something constructive comes out of this!