What more can be said of Amitabh Bachchan that hasn't been said already? Called a living legend by many, for decades, he was the face of Bollywood, and deservedly so.
But he didn't get there overnight. The man had his fair share of struggles and failures. Even at the height of his popularity, he's seen some truly dark days.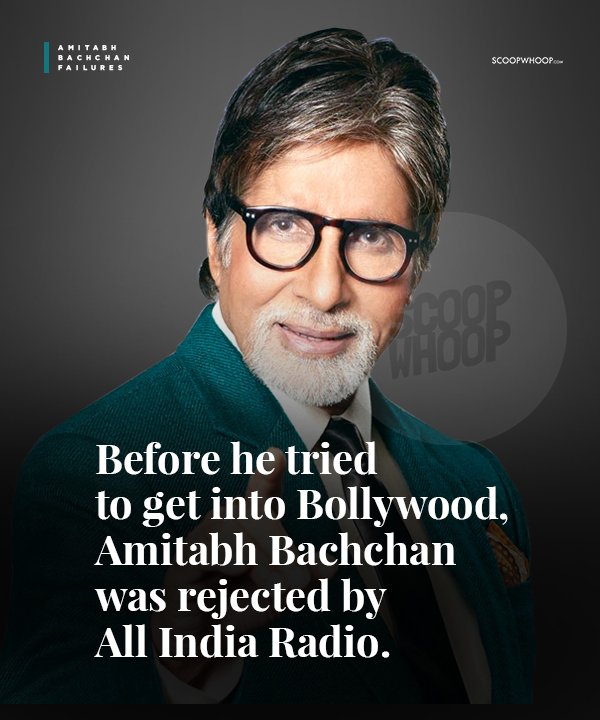 Before he tried his hand at Bollywood, Amitabh Bachchan tried his hand at All India Radio. The popular legend says that he was rejected because they didn't like his voice. However, it's just that presenter, Ameen Sayani, didn't have the time to meet him and rejected him without an interview.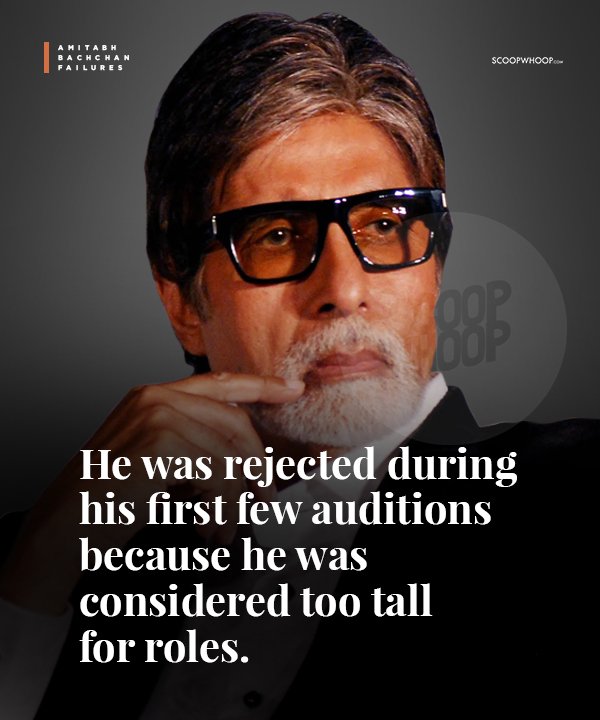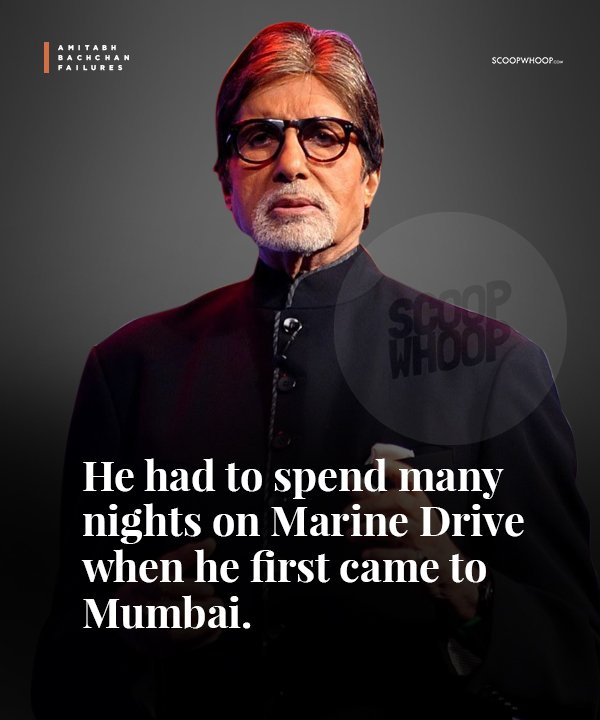 When he first came to Mumbai (Bombay back then), Amitabh Bachchan had no where to go and had to spend a few nights on the roadside of Marine Drive.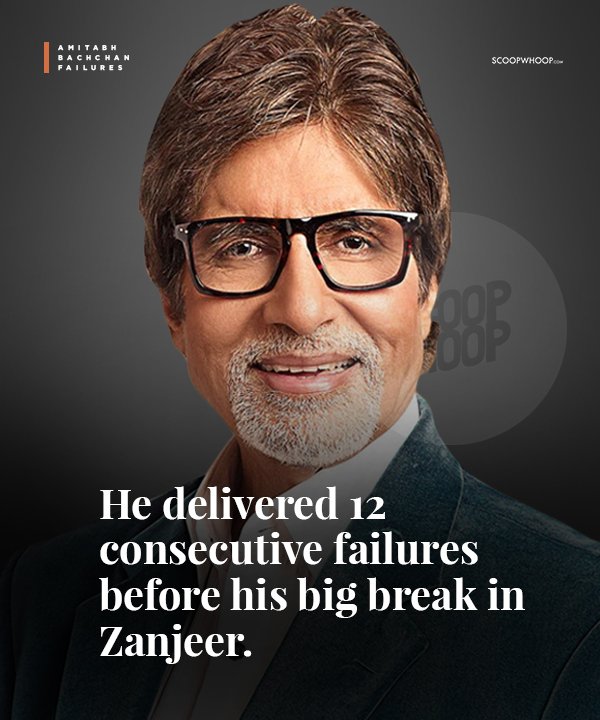 From 1969 to 1973, Amitabh Bachchan worked in 12 consecutive movies, (17 if you count his uncredited roles) with none of them really making a ripple in the pond. He had to wait untill Zanjeer, to get a hit.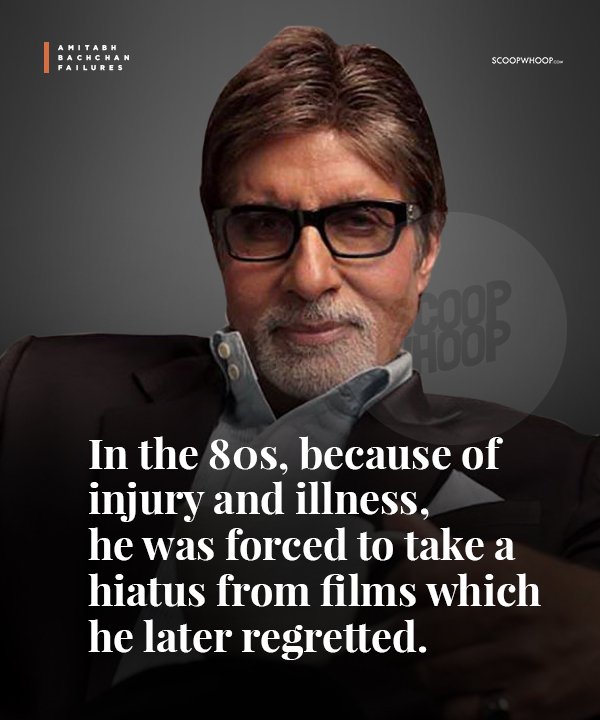 At the time he was shooting Coolie in 1983, Amitabh Bachchan was at the height of his popularity. He could not help but deliver hits. That was when he had that near fatal  accident. He pulled through, but with his health suffering, Amitabh had to go on a hiatus for a few years. To lose your peak years to illness, is a stumbling block few people bounce back from. But not him.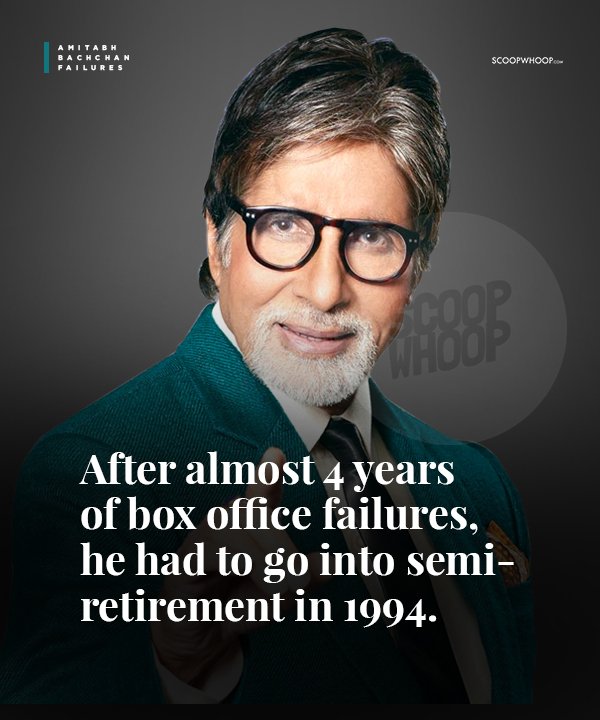 After Khuda Gawah's release, and a string of commercial failures, Amitabh Bachchan went into semi-retirement. Ironically enough, despite the financial failures, he won his first National Film Award for Best Actor.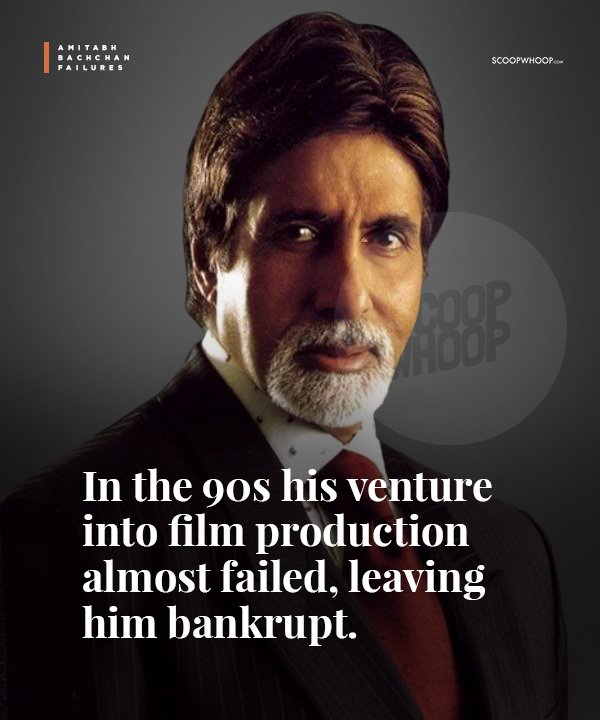 In the 90s, Amitabh Bachchan decided to get into film production with ABCL. With Miss World 1996 under its belt, things were going well for the production house. But soon, with its inability to pay its dues, Amitabh Bachchan found himself almost bankrupt.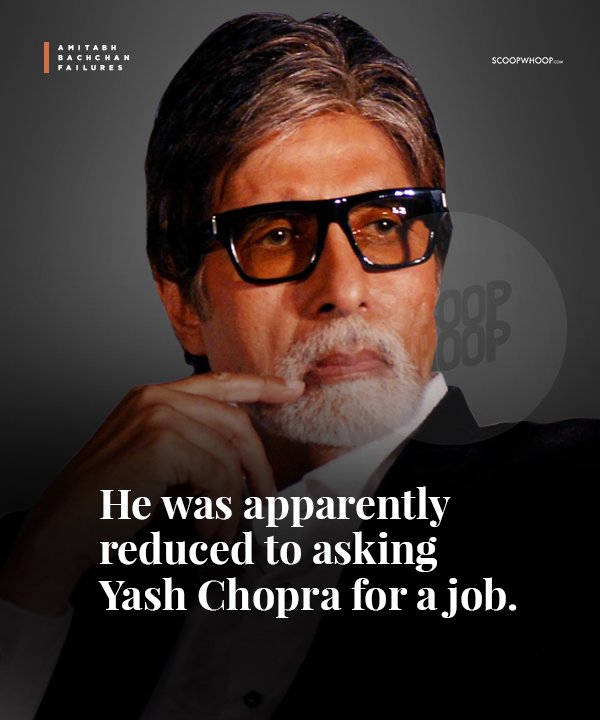 During his bankruptcy, he apparently had to ask Yash Chopra for a job, which why he then appeared in Mohabbatein.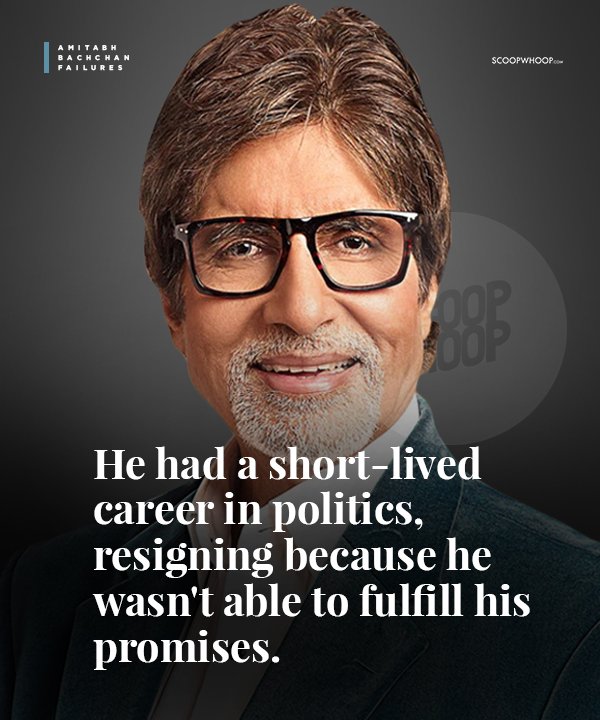 In 1984, Amitabh Bachchan took a brief break from acting to join politics. While he won with one of highest winning margins ever recorded, he quit after 3 years, having been disillusioned by politics.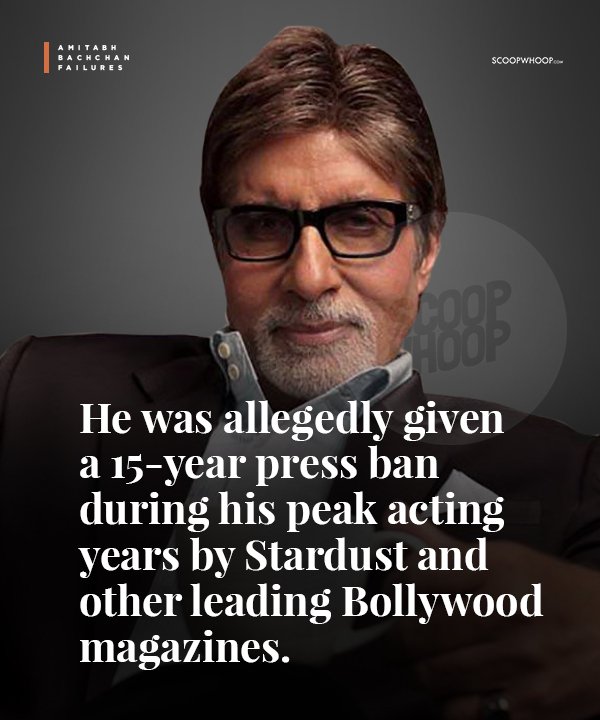 Actors need publicity so people can hear and read about their works. At the height of his career though, Amitabh Bachchan was apparentl given press ban by leading Bollywood magazines. The reasons for this vary, with some saying he disrespected them, while some claim it was revenge for his closeness to the Congress regime during the Emergency. The fact that despite all that, people still heard about him and flocked to his movies, is a testament to his sheer talent.
He's a living lesson, to not bow down in the face of adversity.
Design Credit: Vineet Kumar