Trust Amitabh Bachchan to do the unconventional. While stars these days ask for Z-Plus security and back door entries to avoid nosy fans, here's a megastar who surprised one and all by taking a ride on a Mumbai local.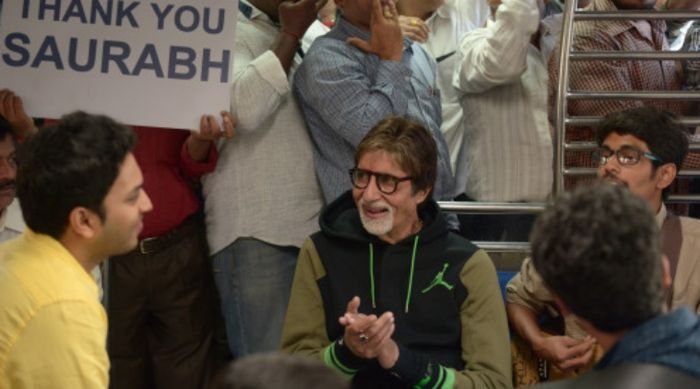 Yes, superstar Amitabh Bachchan surprised commuters on the Victoria Terminus – Bhandup Mumbai local line by joining them in their early morning ride on Sunday.
Regular travelers were taken by surprise when they saw India's megastar emerge out of nowhere and join them in their compartment.
However, Big B had more in store as he broke into songs, along with the other passengers, happily clicking selfies with them.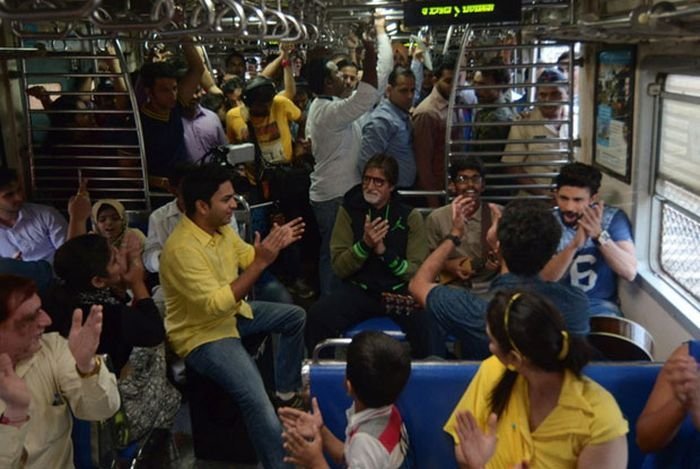 Source: koimoi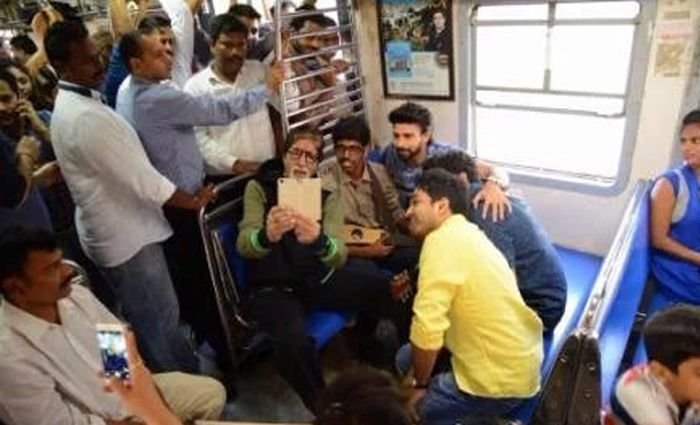 Source: deccanchronicle
Being the humanitarian that Sr. Bachchan is, he took the journey to support Saurabh Nibkar, a 'real hero' who sings in the city's local trains to help collect charity for cancer.
The incident, obviously, sent social media into a tizzy, with people going berserk on Twitter:
Amitabh Bachchan himself reflected on the whole experience by saying:
"I felt I would want to sit by Saurabh Nimbkar's side and travel the distance he does, do what he does, in a show of support and spirit for his incredible thinking. The idea is to let him know that he is not alone… That he is appreciated."
Big B also tweeted photographs from his journey:
The incident just goes on to show that there are a lot of 'faceless' real life heroes existing among us on a daily basis and it takes just a moment to acknowledge their effort. Sr. Bachchan will be promoting many more such real-life heroes on his new reality show Aaj Ki Raat Hai Zindagi.