The veteran actor, Amitabh Bachchan, took to his blog to share a promise he fulfilled.
He posted on the official blog that he has paid off the outstanding loan of 2,100 farmers from Bihar.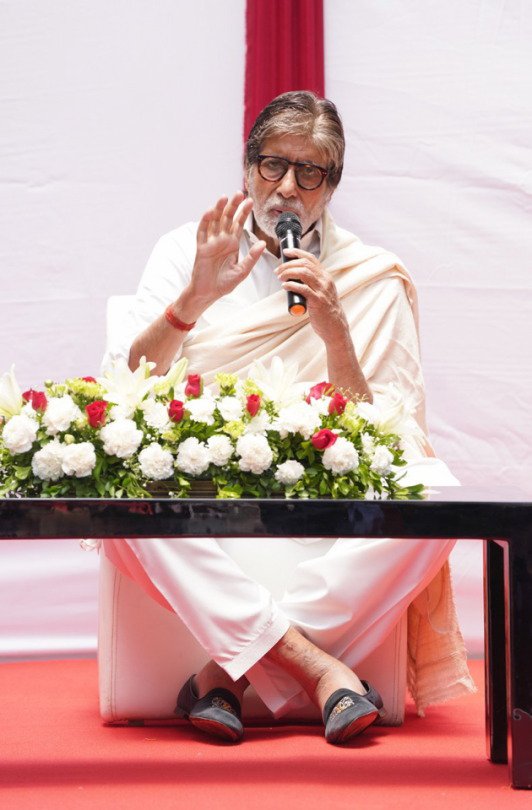 He invited the farmers to his residence, and had Shweta and Abhishek carry out the magnanimous deed.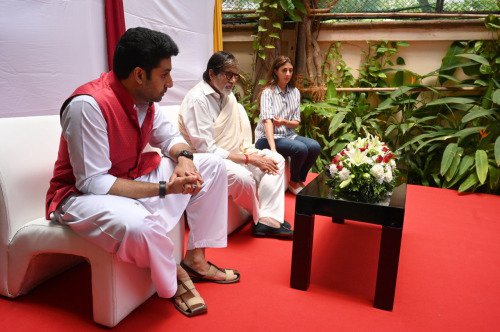 He wrote–
The farmers from Bihar who had an outstanding loan, picked 2,100 of them, and paid off their amount with an OTS with the bank. Called some of them over to Janak and personally gave it to them at the hands of Shweta and Abhishek.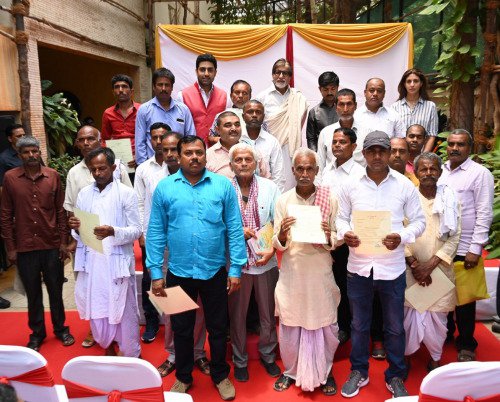 Netizens are applauding this generous act of philanthropy-
Making money isn't important,by helping the needful people with that money makes the value of money what we earn.
Nice humanity to farmers 👏

— Hari (@SHKS_07) June 12, 2019
Very noble work done by Mr bachachan this called films social responsibility

— Shreyanshpandey (@Shreyan02199037) June 12, 2019
🙏 every Bollywood stars,other celebrities too come out and help those who are In need. This is a Nobel cause. @SrBachchan I believe in India where some part of people are so poor & Jobless, celebs helping them will lessen up half of nations poverty. small charity is not enough

— PowerPuff Girl (@Nish70574141) June 12, 2019
He added that he's now on to fulfill the promise of aiding the family and the wives of the brave souls who lost their lives during the Pulwama attack.
Images are taken from the blog.