Amitabh Bachchan was in Ahmedabad lately and he happened to come across a wall mural bearing the faces of 3 Indian legends: Sachin Tendulkar, Lata Mangeshkar and Amitabh himself.
Big B promptly posted a photo on Twitter, adding that he had no place with the other two "greats".
Sachin saw the tweet and, modest as ever, was quick to return the compliment.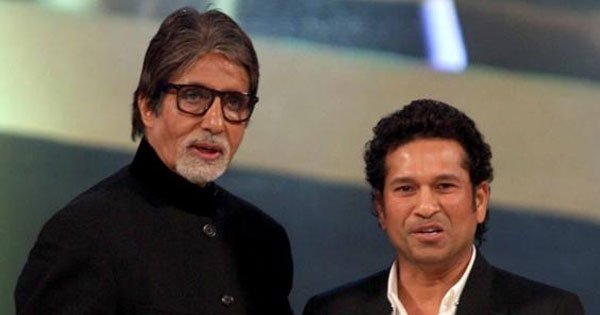 What do we say… too much modesty in one article. A class apart, these two!