Many consider her the most beautiful woman on earth, but little do they know that Angelina Jolie was one wild child during her initial years in Hollywood. Jolie, who is now one of the most influential people in the world, was once a troubled teenager experimenting with drugs and relationships. 
On Angelina Jolie's birthday, here's a timeline of her actions that made her what she is today:
Angelina Jolie had a dysfunctional relationship with her father.
Jolie made her screen debut as a child artist in Lookin' to Get Out (1982), which was written by her father Jon Voight. However, her dysfunctional relationship with her father deteriorated to such an extent that she petitioned in the court to legally remove Voight from her name.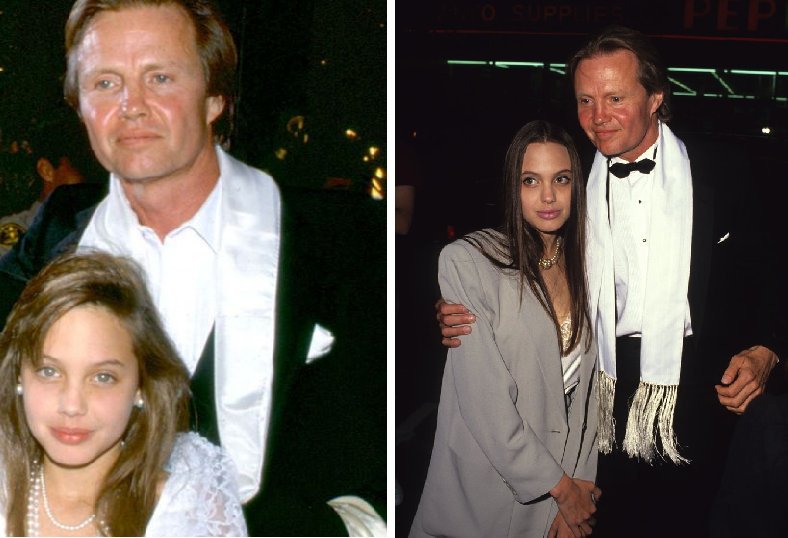 Initially, she struggled to pass movie auditions because of her broody demeanor.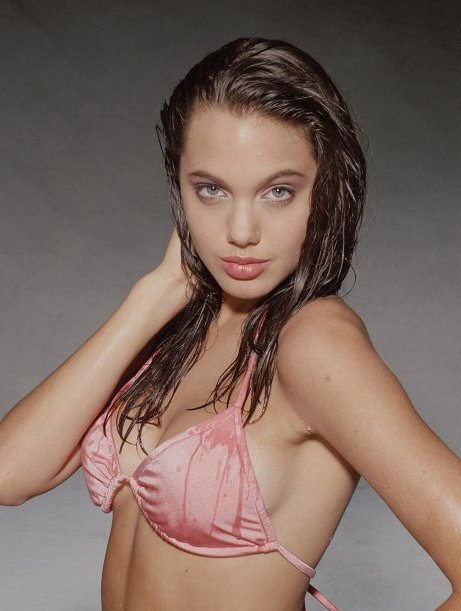 In 1996, she married Jonny Lee Miller wearing black rubber pants and a white T-shirt, upon which she had written Jonny's name in her blood.
Her professional career started with Hacker (1995). On the sets of the movie, she reconnected with her teenage lover and British actor Jonny Lee Miller and eventually got married to him in 1996. To her wedding, she wore black rubber pants with a white T-shirt, upon which she had written Jonny's name in her blood.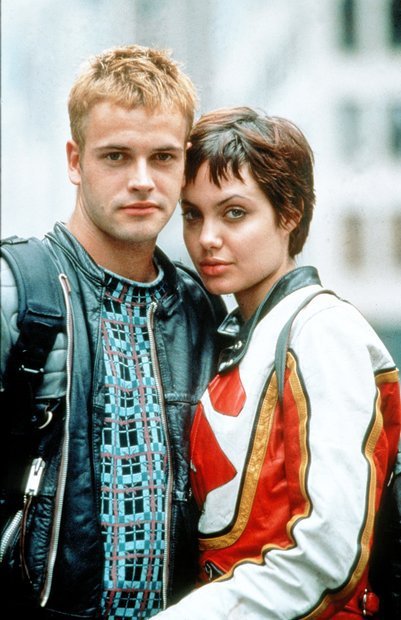 She confessed to being bisexual after she started dating actress Jenny Shimizu.
On the sets of movie Foxfire (1996), she started dating model and actress Jenny Shimizu and confessed, "I would probably have married Jenny if I hadn't married my husband. I fell in love with her the first second I saw her."

Jolie used to wear a locket filled with her ex-husband, Billy Bob Thornton's blood around her neck.
In 2000, it was her relationship with Billy Bob Thornton that was making rounds all over the news. From wearing one another's blood in vials around their necks to their public displays of affection at events, their marriage was a hot topic for everyone.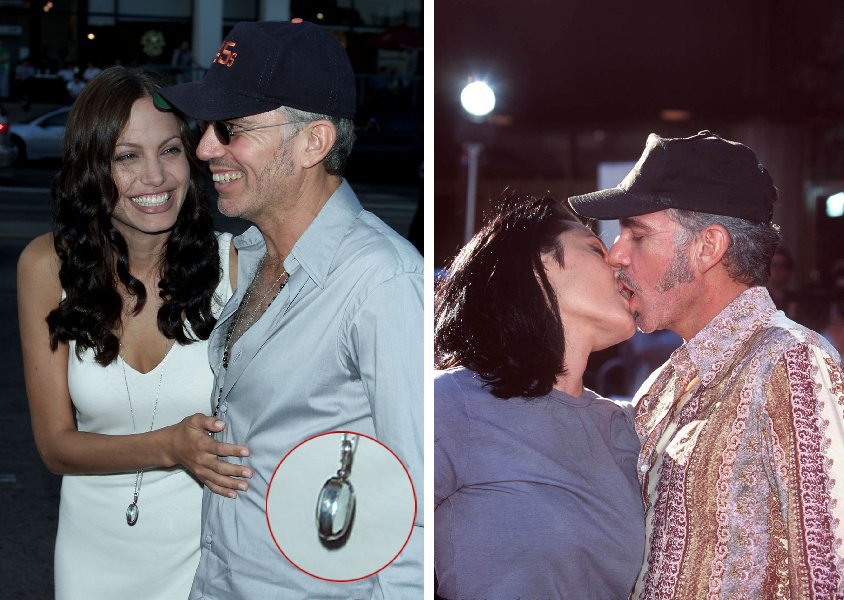 She declared her 'undying love' for her brother while receiving an award and even kissed him afterwards, which didn't go down too well with the news reporters.
After winning a Golden Globe for her performance in Gia, she offered her award to her brother James Haven saying, "I'm so in love with my brother right now." This led to rumours of incest which she dismissed later on saying, "It was disappointing that something so beautiful and pure could be turned into a circus."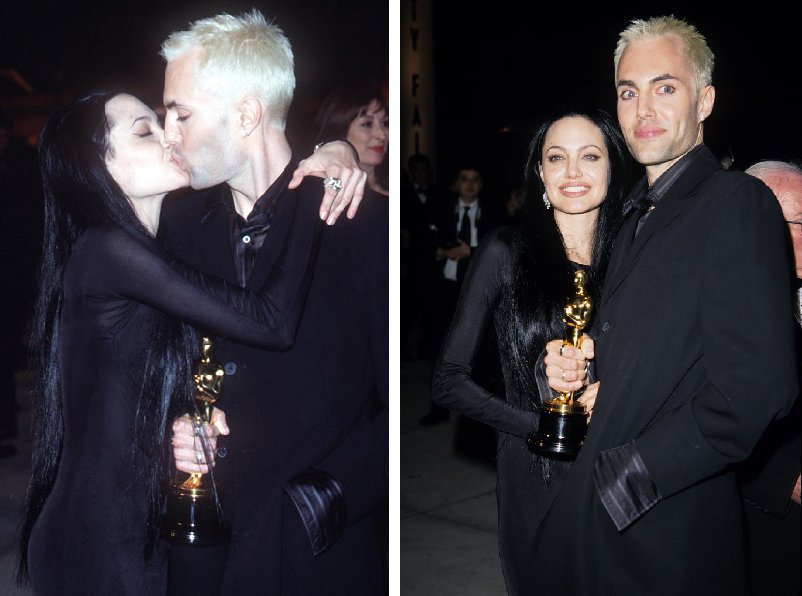 Angelina Jolie once admitted that she'd done every drug possible.
Not just her relationships, it was also her fascination with blood and knives, and experiences with drugs that contributed to her unconstrained public image. Once in an interview, she even admitted that she'd done every drug possible. In another interview, she described her last LSD experience.
"I liked LSD for a while, until I went to Disneyland and started thinking about Mickey Mouse being a short, middle-aged man in a costume who hates his life. My brain went the other way and I started thinking, 'Look at these fake flowers, the kids are on leashes, the parents hate being here.'"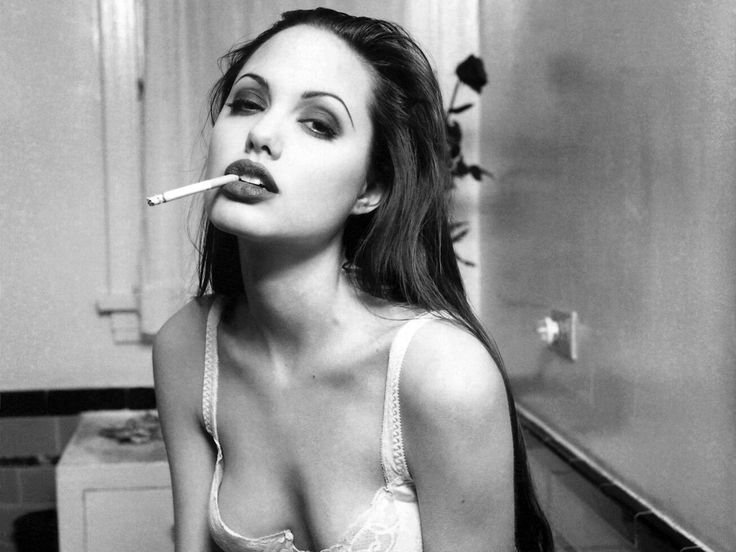 Come 2001 and she started to take interest in humanitarian causes when she became a Goodwill Ambassador for the United Nations High Commissioner for Refugees.
It all happened during the filming of Lara Croft: Tomb Raider in the war-torn region of Cambodia. She served for more than a decade as a UNHCR Goodwill Ambassador before she was promoted to the rank of Special Envoy to High Commissioner António Guterres in 2012. Recently, she was appointed as a visiting professor at London School of Economics to contribute to a postgraduate degree program on women, peace and security.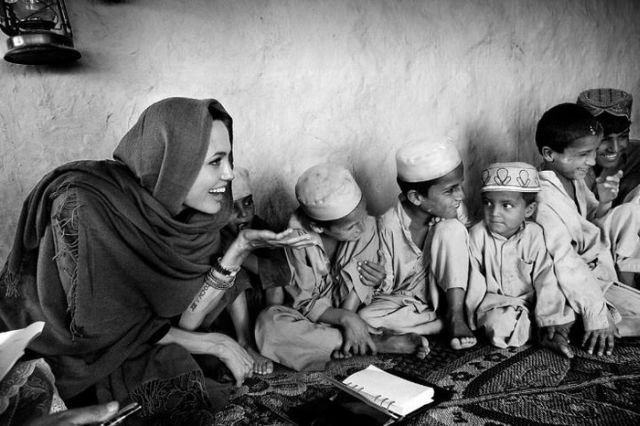 At the age of 23, she adopted her first child, Maddox. Now a proud mother of 6 children, she lives with her husband Brad Pitt.
Be it environment and community development or child immigration, education and human rights, Angelina Jolie's passion towards social issues truly shows in her speeches. She's tackled everything from the Syrian conflict…
"Nearly four million Syrian refugees are victims of a conflict they have no part in. Yet they are stigmatized, unwanted, and regarded as a burden. So I am here for them, because this is their United Nations."
…to women's rights-
"It is a myth that rape is an inevitable part of conflict. There is nothing inevitable about it. It is a weapon of war aimed at civilians. It has nothing to do with sex, everything to do with power."
From a wild teenager trying to make it big in Hollywood to a renowned humanitarian and a professor, Angelina Jolie's transformation has been one hell of a journey.