Bollywood's 'Jhakaas' actor Anil Kapoor turns 60 today. On the occasion of his birthday, we bring you his 25 best performances till date: 
1) Woh 7 Din – 1983
No Bollywood movie is fun unless it has a love triangle. Anil Kapoor as Prem Pratap Patialawala is portraying the role of a musician who is in love with Maya played by Padmimi Kolhapure. The twist in the story comes when Maya's husband, Naseeruddin Shah, whom she married to forcefully, plays a cupid's role. Shades of 'Hum Dil De Chukey Sanam'?
2) Mashaal – 1984
When a good boy turns bad and a bad one turns into an inspiration- this is what the story is all about. Dilip Kumar (Vinod Kumar) playing the role of a  journalist, brings out the good in Anil Kapoor's (Raja) who was the head of a street gang. The interactions between the duo are pretty soul-stirring.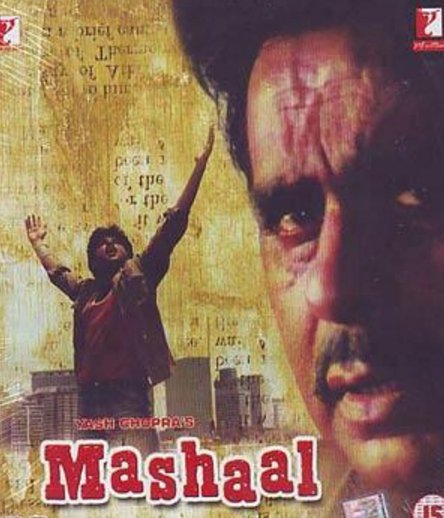 3) Yudh – 1985
An action thriller film that features Anil Kapoor in double role as twin brothers. The plot of this film is similar to many other Bollywood films where one commits a crime and the other identical looking is blamed. Thanks to this movie that today we all know Anil Kapoor for his signature dialogue – 'Bole Toh Ek Dum Jhakaaaaas'.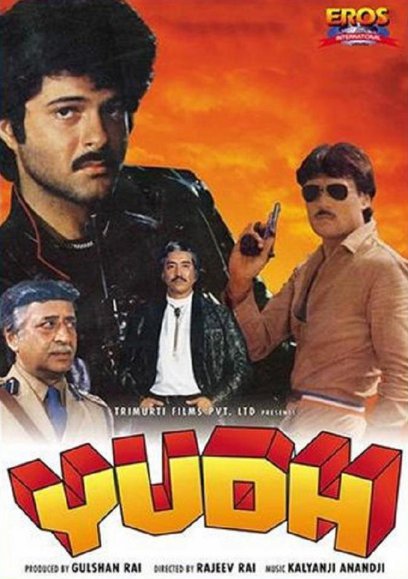 4) Meri Jung – 1985
It's a revenge-themed story where Anil Kapoor becomes a lawyer to fight a battle against another top lawyer, a role played by Amrish Puri, who proved his innocent father guilty in a murder case when he was young. 
5) Karma – 1986
 Yet another story with revenge as the backdrop. However, in this one Anil Kapoor and Jackie Shroff are given a chance by an ex-police officer to reform and swap a life of crime for one of honor. The only condition being the completion of a deadly mission. 
6) Chameli Ki Shaadi – 1986
It's a love story in which two people- Anil Kapoor and Amrita Singh, belonging to different castes, struggle to giving their relationship a name.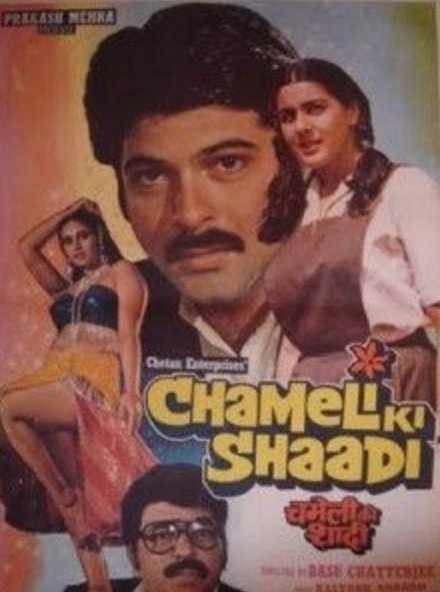 7) Mr. India – 1987
Irrespective of the age group, this movie definitely makes it to many all-time favourite lists. This perhaps remains one of India's best superhero movies… Anil Kapoor's watch that made him go invisible to fight evil, Sridevi's Hawa Hawai performance and Amrish Puri's 'Mogambo Khush Hua' iconic dialogue are things that come readily to mind when one talks about Mr. India.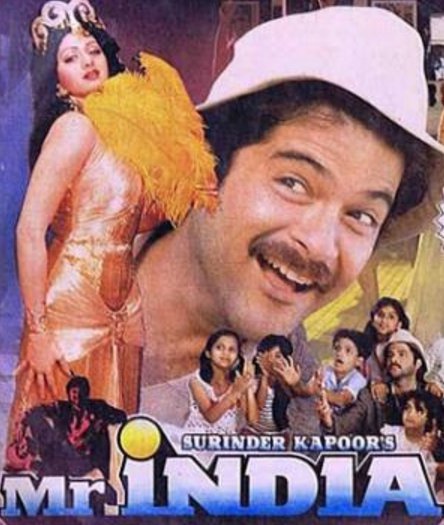 8) Tezaab – 1988
Known for its peppy number 'Ek Do Teen' by Madhuri Dixit, Tezaab was critically acclaimed and garnered four Filmfare Awards. Anil Kapoor won his first Best Actor award and Madhuri Dixit garnered her first ever nomination for Best Actress.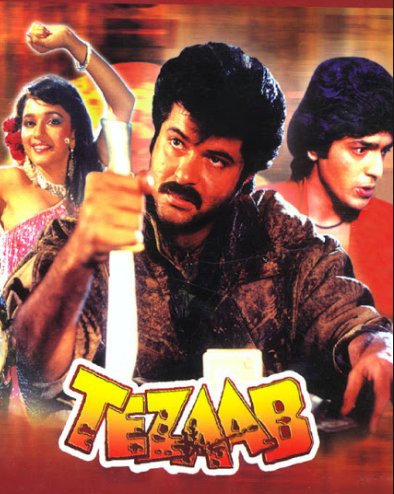 9) Ram Lakhan – 1989
The film known for its foot tapping number 'My name is Lakhan'  bagged two Filmfare awards. It is a story of two brothers – an upstanding police officer Ram played by Jackie Shroff and a dreamer Lakhan portrayed by Anil Kapoor.
10) Parinda – 1989
This movie is considered by many as a turning point in Hindi cinema. The story was based on the real life of Indian underworld gangsters and the general life of residents in the city of Mumbai. It won two National Film Awards and five Filmfare Awards, and was India's official entry for the 1990 Academy Award for Best Foreign Language Film.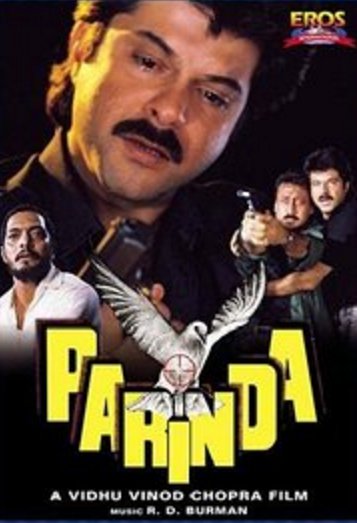 11) Kala Bazaar – 1989
Directed by Rakesh Roshan, the story of Kala Bazaar centered around the socio-political issues of corruption, primarily in the form of bribery in government offices in the Indian society.
12) Eeshwar – 1989
Anil Kapoor's role as Ishwar is one that of a simple-minded, honest young, religious, and caring man who marries a young widow with a son. It is a remake of Kamal Haasan's Telugu film 'Swathi Muthyam'. Eeshwar bagged a Filmfare Award for the Best Story.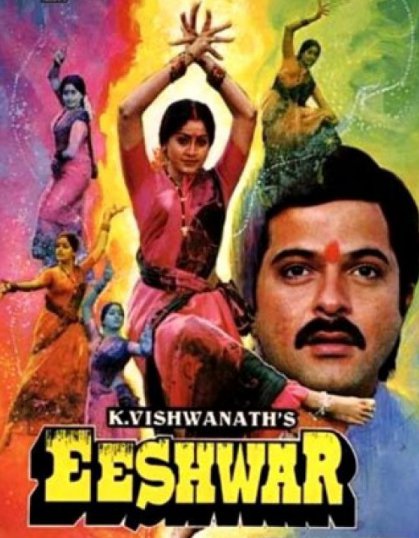 13) Kishen Kanhaiyya – 1990
Another film with Anil Kapoor playing a double role. The story line isn't novel but Anil's performance was pretty good. Twin brothers are separated at birth and later in adulthood, their identities are swapped. It's a remake of 1967's 'Ram Aur Shyam' starring Dilip Kumar.
14) Ghar Ho Toh Aisa – 1990
The film is about a dysfunctional family where most of its members are greedy, lazy, selfish and abusive.'Ghar Ho To Aisa' also touched upon the issue of domestic violence.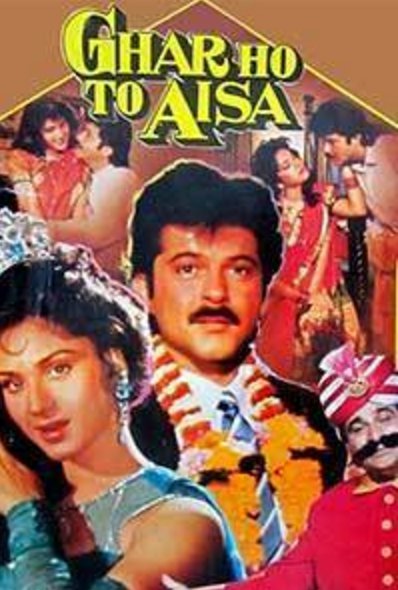 15) Lamhe – 1991
Directed by the Yash Chopra, the story was inspired from the 1986 film 'Anokha Rishta' starring Rajesh Khanna. Lamhe went on to win several awards incuding 1 National Award and 5 Fimlfare Awards.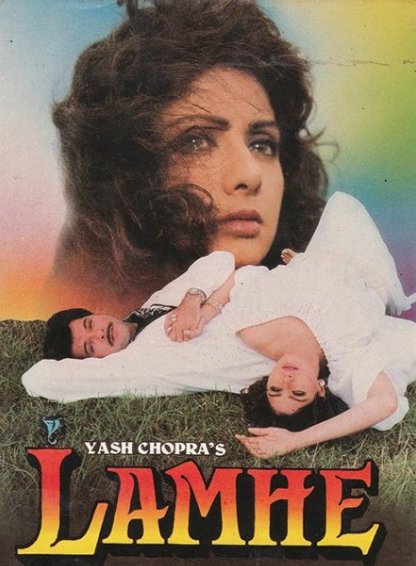 16) Beta – 1992
A story inspired by a Kannada novel, the movie is a remake of 1987 Tamil movie 'Enga Chinna Rasa'.  Anil Kapoor won the Filmfare award for Best Actor.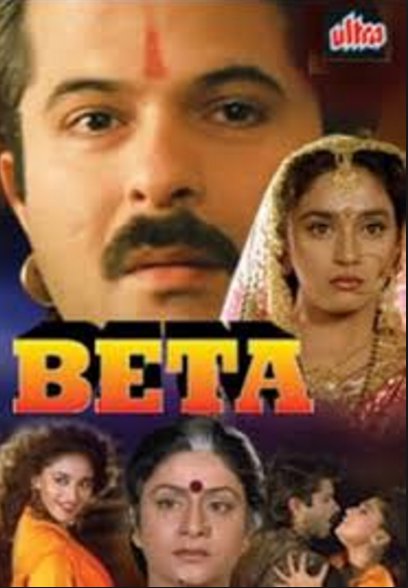 17) 1942: A Love Story – 1994
Highly acclaimed for its music, songs, picturisation, cinematography, lyrics, the film was the first ever to be given a U/A rating while featuring a scene showing the actors kissing. 1942: A Love Story bagged 9 Filmfare Awards.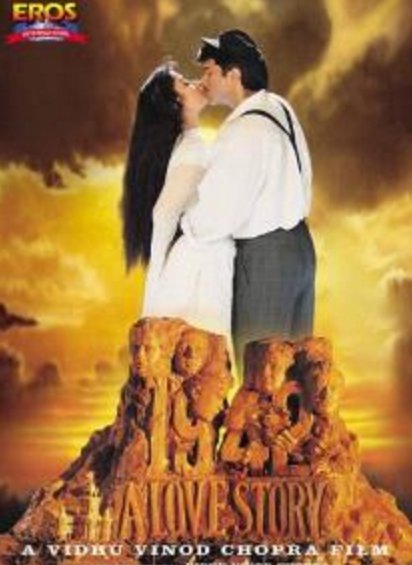 18) Judaai – 1997
Money can't buy you love but that doesn't stop us from trying, does it? The story revolves around a greedy wife (Sridevi), who forcefully gets his husband (Anil Kapoor) married to a rich girl. A family drama follows.
19) Taal – 1999
Subhash Ghai's musical romantic film Taal was another masterpiece. Love story of a rich boy Manav and a middle-class girl Mansi was quite successful in India and overseas. Anil Kapoor won many awards for his role as Vikrant Kapoor, a renowned musician.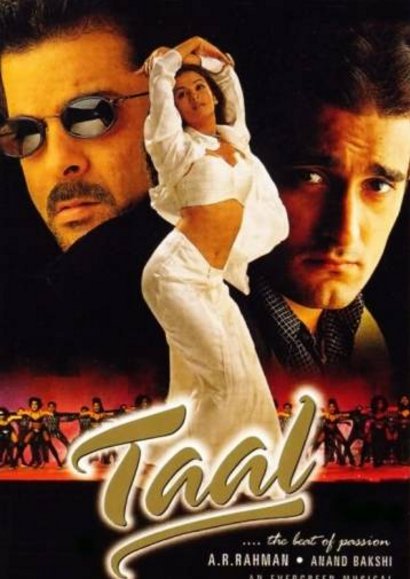 20) Pukar – 2000
The story of the critically acclaimed film revolves around soldier Jaidev (Anil Kapoor) who manage to rescue a leading politician from the clutches of a terrorist. However, the terrorist joins hands with his childhood friend Anjali (Madhuri Dixit) to ruin his life. Anil Kapoor won the National Film Award for his performance.
21) Nayak: The Real Hero – 2001
The film is not only known for the its hard-hitting dialogues in the interview with Mumbai Chief Minister (Ambrish Puri) but also an action scene where Anil Kapoor embraces a muddy avataar.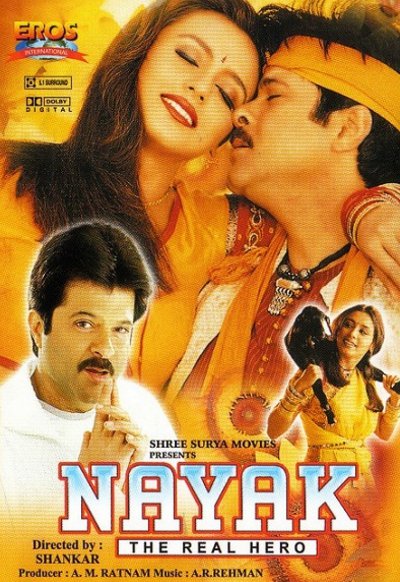 22) No Entry – 2005
After doing a series of serious movies, Anil Kapoor went back to slapstick. The story deals with friends who incite a faithful husband Prem (Anil Kapoor) to get into an extra-marital affair.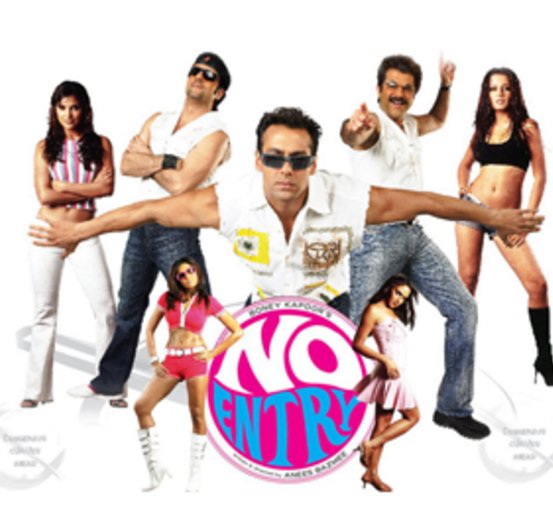 23) My Wife's Murder – 2005
The story is based on the life of a husband Ravi (Anil Kapoor) who's wife is murdered and fingers are pointed towards him. The process of proving himself innocent turns out to be a nightmare. The film is a remake of Telugu film 'Madhyanam Hathya' directed by Ram Gopal Varma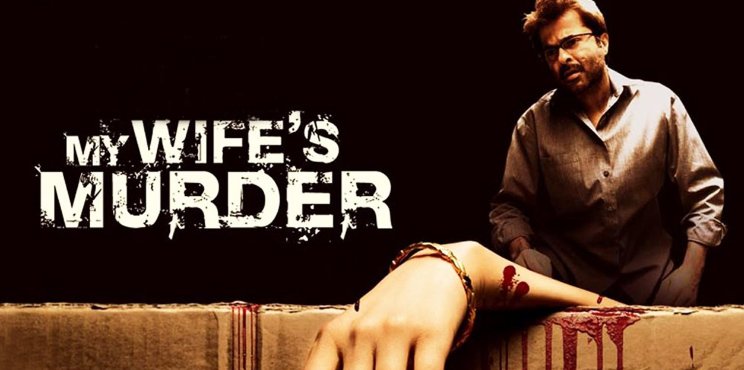 24) Welcome – 2007
The story of this multi-starrer comedy revolves around a man (Akshay Kumar) who falls in love with a woman. However, the plot takes a hilarious turn when he finds out that her brothers are gangsters. 
25) Slumdog Millionaire – 2009
The film's soundtrack has been famous thanks to 'Jai Ho'  but Anil Kapoor as the quiz show host was pretty special too. Slumdog Millionaire was nominated for ten Academy Awards in 2009 out of which it won eight. The film which is an adaptation of the novel Q & A, also bagged seven BAFTA Awards.