Indian Auntijis are so frustrating. They're really "vella" and it's like they say, "An empty mind is the devil's workshop." They will ask you all sorts of random questions and comment on your life. Why Aunty Ji, why?
Here's a list of those annoying things that our Aunties say or do.
1. They want to know all about you in one sitting.
Aunty: "Beta, you go to college? Acha, which course? Which college? Do you like DDLJ?"
Your Reaction: I just met you, and this is crazy, these personal questions, are really creepy.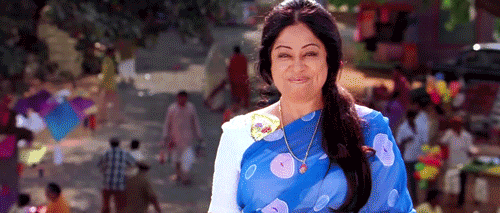 2. They go nuts if you are a Humanities student.
Aunty: "Arts?"Arts lekar kya karogey? M.B.A?"
Your Reaction: Nah. I was thinking I'll be a hobo or a Hauz Khas hipster. Haven't decided.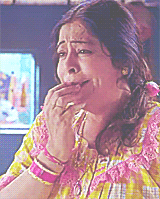 3. If you're a girl, they'll keep asking about your love life.
Aunty: "Vo Ladka kaun tha? Ye aaj kal ke bachey besharmo ki tarah ghoomtey hain."
Your Reaction: Yes. I am so besharam right now.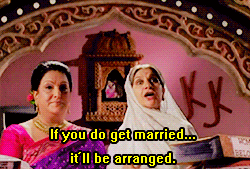 4. They keep lying about their age.
Aunty: "Beta, don't call me Aunty. I am not so old."
Your Reaction: If you're not old, then I'm an infant.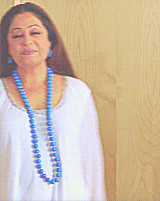 5. If you're skinny, then you've had it.
Aunty: "Beta, kuch khaatey nahi ho kya?"
Your Reaction: No. I actually survive on air.
6. They always believe that their sons/daughters are angels.
Aunty: "My son is so innocent. But he hangs out with such rascals…"
Your Reaction: His friends may be rascals, but your son is the devil incarnate.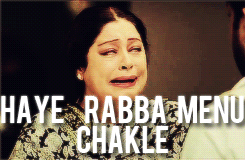 7. They feed twisted half-truths to your parents.
Aunty: "That day I saw your son with a girl at night in the mall and they were hugging and kissing."
Your Reaction: I wasn't even there that day, woman.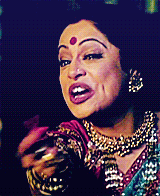 8. They bitch about you at least once a day.
Aunty: (Dripping with sarcasm) "Your son is the most intelligent boy in the society."
Your Reaction: (With equal sarcasm) And you're not fat.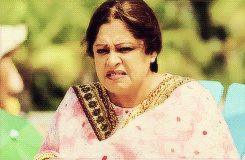 9. They always keep talking about the "generation gap."
Aunty: "Humarey zamaney mein…"
Your Reaction: Are you like pre-historic or something?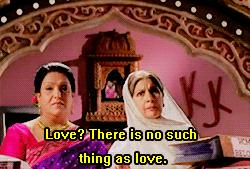 10. This one is for all the 12 th graders who are waiting for their result.
Aunty: "So Board results are coming beta! Excited?"
Your Reaction: I kill you.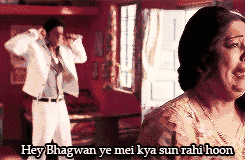 11. They make these awkward remarks about your clothes.
Aunty: "Maa Baap apne bachchon ko kaise kaise kapde pehen ne dete hain."
Your Reaction: *Slow Clap*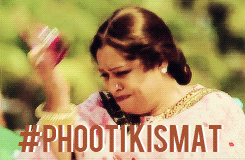 All gifs sourced from here .