They say, dog is a man's best friend. And if you've ever had a dog, you'd know how true this saying is. However, while there have been times that we've all gone an extra mile for our friends, how often do we do that for our most faithful friend?
It's time for Diwali and while we're busy spreading the cheer, our voiceless friends are prepping for the toughest time of the year for them.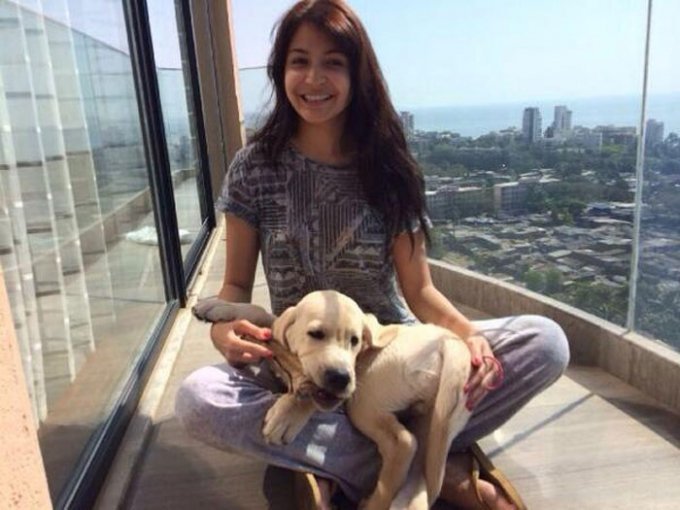 Our pets are the worst hit during Diwali, thanks to all the loud crackers and noise. Anushka Sharma, an avid animal lover, is making an earnest request by asking us to celebrate a noise and pollution-free Diwali, for the sake of our voiceless friends.
Last year, the actress uploaded these pictures for the same reason and found huge support from her fans.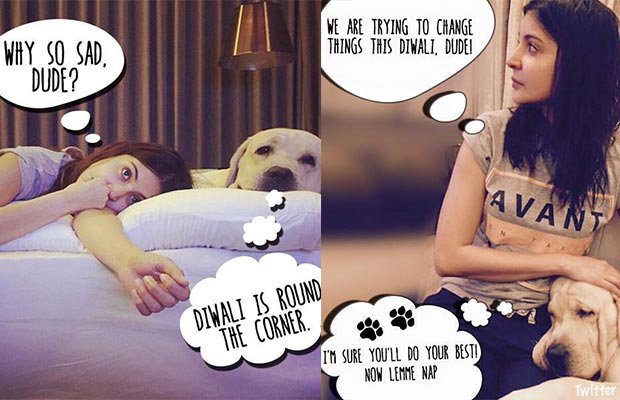 This year, as an initiative for Anushka Sharma Foundation, the ADHM actress is making the same request. 
She's asking us to make this Diwali a happy one for all the birds and animals around.
 Here's what she has to say:
Our pets give us so much of love and this is the least we can do for them!