A few days ago Arijit Singh was courageous enough to share his insecurity over his playback song for the much hyped Salman Khan starrer Sultan. And just as he feared, his song fails to make it to the Film's OST. The song in question, Jag Ghumeya had an Arijit version along with Rahat Fateh Ali Khan and Neha Bhasin. While Neha & Rahat Fateh Ali Khan's rendition of the song has been retained, Arijit's version has been not considered for the album.
Here's the OST of Sultan:
As expected Arjit Singh & Bhai fans jumped onto the bandwagon to share their two cents of gyan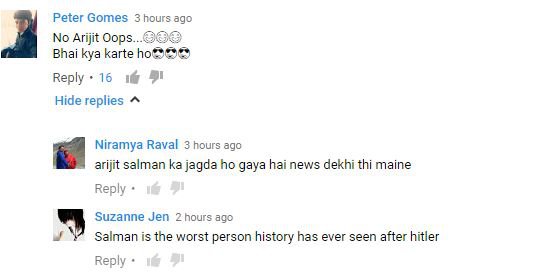 Last week Arijit had resorted to a frantic facebook post addressing his concerns over his song for Sultan which he felt may not be part of the album as he feared Salman was holding a grudge against him.
And as they say, if you rub Bhai the wrong way, you better be ready for the repercussions too.