Some swear by The Big Bang Theory and then, there are some who still watch atleast one episode of F.R.I.E.N.D.S., every single day. 
And then, there are some who don't understand why these two shows have such a fan following. Because the ones who ask this question know that the best comedy that was ever written for television was Arrested Development.
In the early 2000s, How I Met Your Mother was the most talked about sitcom on television. With Barney's suits and Ted's never-ending story about how he met his kids' mother, this show was a runaway hit and yet, Arrested Development, a show that was cleverly funny, earned its loyal fans.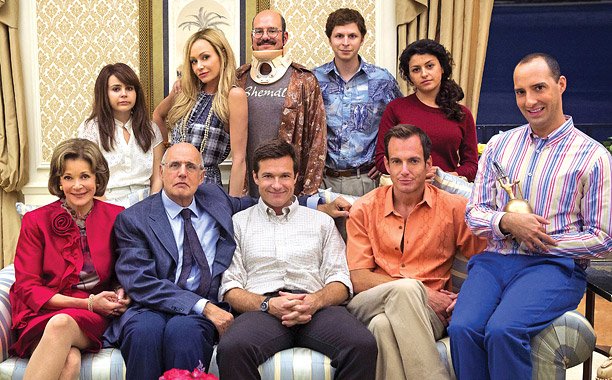 Unlike its contemporaries, Arrested Development never dumbed down its content to make it massy. 
The jokes were not followed by canned laughter and instead, were delivered in a very casual manner with no extra stress on the punchlines. The show had a dedicated audience that never failed to understand the recurring jokes even if they appeared, several episodes later.
The story of the show was that of a dysfunctional family that finds itself in a whole lot of trouble after their assets are taken away. The Bluths have lived a rich life but when their circumstances change, they have to start from scratch. However, their sassy-ness remains even though they aren't that rich anymore.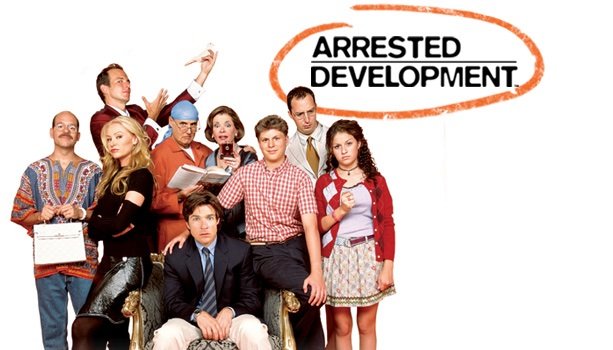 The characters from Arrested Development were not the run-of-the-mill caricatures. They were fully developed ones, quite self-sufficient to make the joke work. And with such developed characters, the show never felt stagnant.
Be it GOB's failed magic tricks or Tobias' self diagnosis of 'never-nude', the show developed each of its characters enough to not make them depend on slapstick scenarios. Lucille's political incorrectness and George Sr.'s elaborate business schemes, Arrested Development was the show that made you appreciate its characters for who they were instead of trying to make them sound morally correct.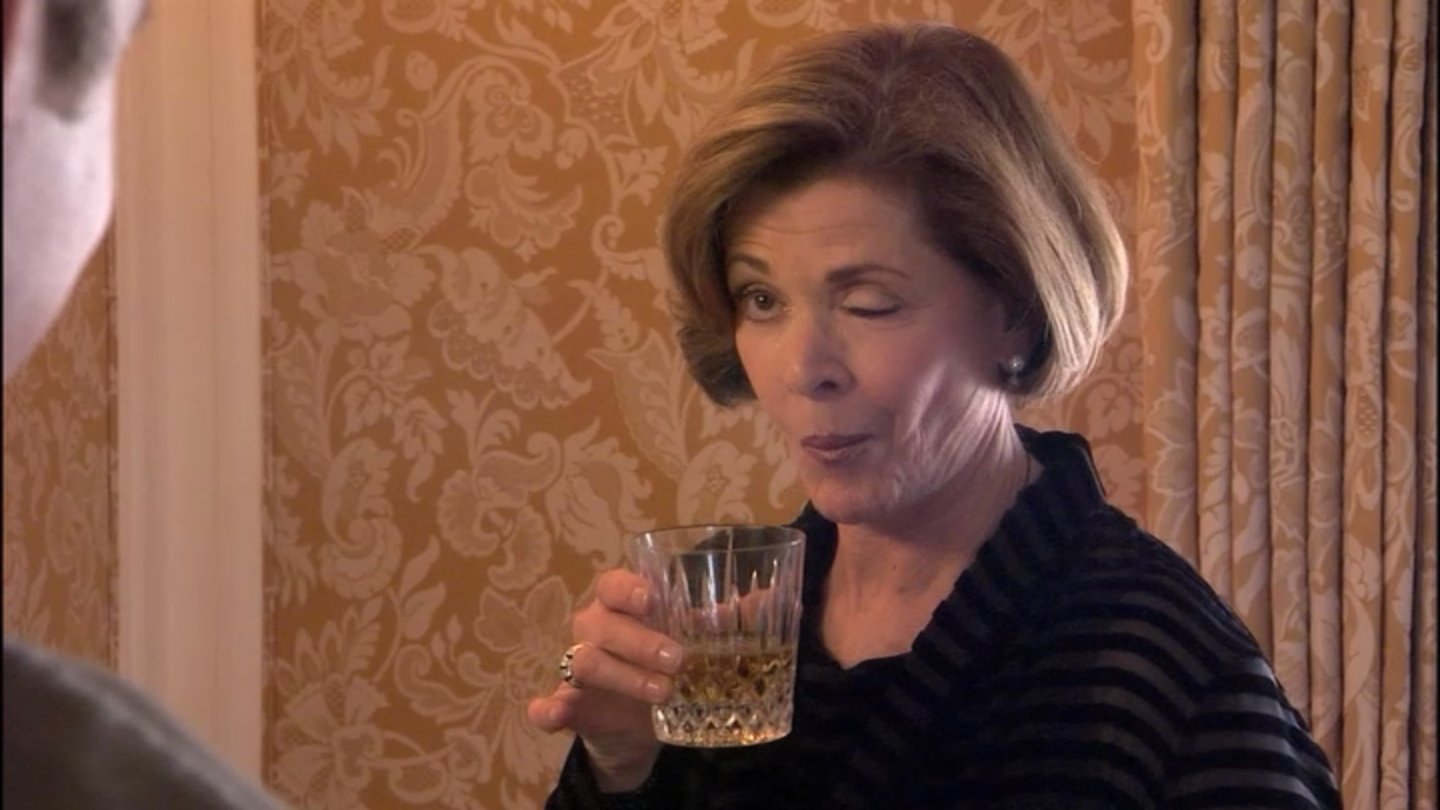 The family chicken dance, Tobias' Blue Man Group, Lindsay's frivolous charities and even the borderline incestuous relationship between Maeby and George Michael, every element of the show was carefully constructed to encourage the recurring jokes.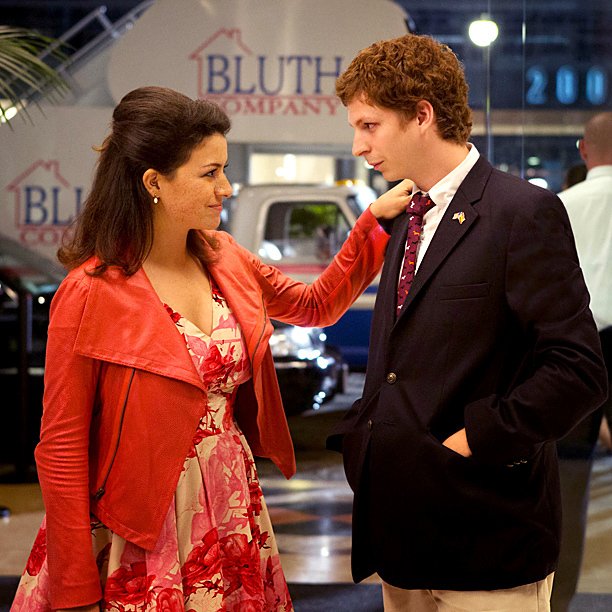 Arrested Development was on the brink of cancellation throughout its 3 season run and yet, the show never failed to take a dig on its own struggles.
Jason Bateman, Will Arnett, Portia de Rossi, Jeffrey Tambor, Alia Shawkat and Michael Cera, the cast of the show was spot on with its comic timing and never disappointed its audience.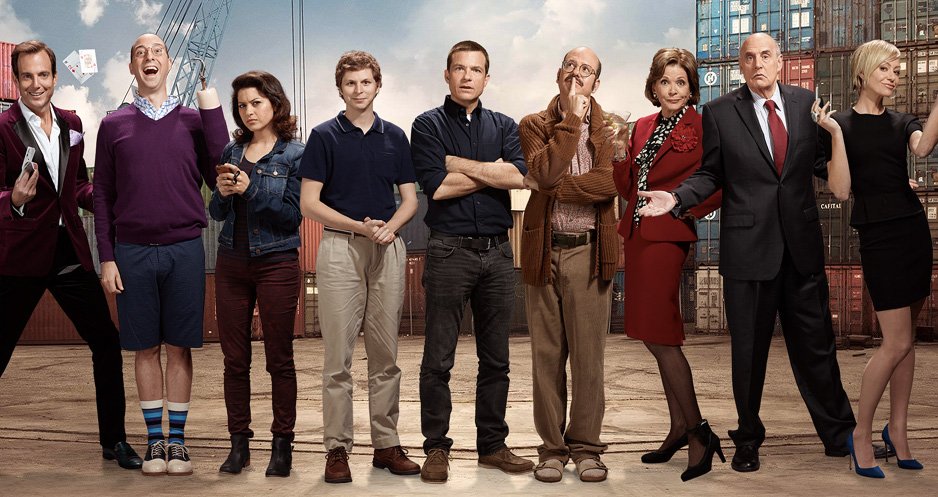 After its original 3 year run, the show returned on Netflix, 7 years later and the fans welcomed it with open arms. 
In the age of comedies that follow a set pattern, Arrested Development stayed true to its core. And in case you have not watched it, don't waste time reading about it and go watch it instead.