When Shah Rukh Khan injured himself while shooting for Fan, he found the coolest solution for getting places without straining his knee. The ever-awesome IO Hawk hoverboard. And as we've already seen, he got pretty damn good at it.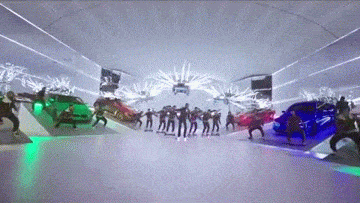 Turns out though, while King Khan was not using the gizmo, Junior Khan, Aryan got down to some serious practice on the Hoverboard.
While most of us (who have had the pleasure of coming in contact with the cooler-than-ice device) still wobble and fall off more often than we care to admit, Aryan khan has mastered the art of hoverboard movement to an incredible extent, according to NDTV.
Check him out doing a handstand on the damn thing!
Well, I can't say that we're surprised! I suppose it's safe to assume that awesomeness simply runs in their blood, huh? What's next? Suhaana showing off her full-split in taekwondo class?