Madhur Bhandarkar has been reduced to a parody-version of himself, and we can safely conclude that after the amateurish Indu Sarkar. However, he started strong with Chandni Bar all the way back in 2001. And one his best gifts to the world remains the character of Potya Sawant. In a film, which chronicles the life of the unfortunate ones in the underbelly of the city, Atul Kulkarni was a seamless fit as the mercurial gangster. Complimenting Tabu's calm with his volatile rage, Atul Kulkarni was consistently unsettling each time he appeared on screen. This would be his breakthrough performance, even fetching him recognition during the National Awards.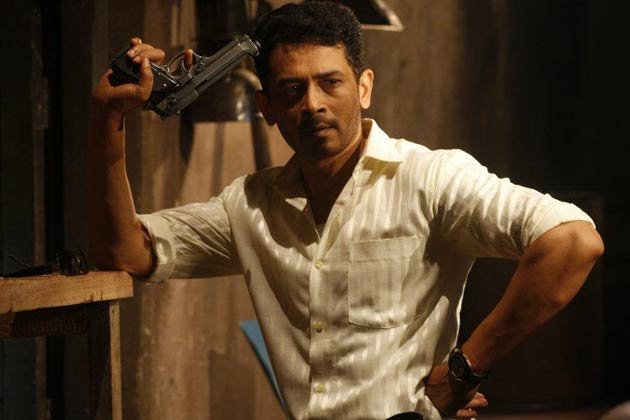 Kulkarni, has since nearly always settled for strong characters amongst rich ensembles. And even as he appeared next in Bhandarkar's Page 3, the film which gave him room to really display his acting chops in the midst of some truly gifted actors was Rajkumar Santoshi's Khakee. Playing the role of a terror suspect Dr Iqbal Ansari, Kulkarni spoke volumes with his eyes in scenes featuring the charisma of the likes of Amitabh Bachchan, Akshay Kumar and Ajay Devgn. Channeling his inner Om Puri from Aakrosh, Kulkarni left most of his dialogues to the 2 meltdowns he has in different stages of the film.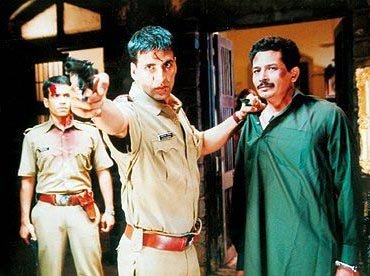 Bollywood's tendency to stereotype supporting actors meant that Kulkarni would soon appear in a flurry of negative characters. However, Kulkarni even navigated that path tactfully as he always managed to bring a newness to most of his characters. Playing the part of corrupt cop 'Encounter Shankar' in E Niwas's Dum, he brought a an unpredictability to it. Like when he pops into a scene singing Kambakht Ishq right before a confrontation. Or the way he looks at the stitches on his face, in the mirror. 

Even while playing the Hindu right-wing activist Laxman Pandey in Rakeysh Omprakash Mehra's Rang De Basanti, he brings a degree of humanity and ideology to it. The arc from being a man who honestly believes in Hindutva to seeing how his religion is merely a tool in the hands of the politicians to ascertain their vote-bank, is something Kulkarni makes worth witnessing. It's gradual and it happens through a series of moments. It takes place through a series of glances between Laxman and Ashfaq, and how it develops from alienation to mutual admiration, and both Atul Kulkarni and Kunal Kapoor are fantastic in their roles.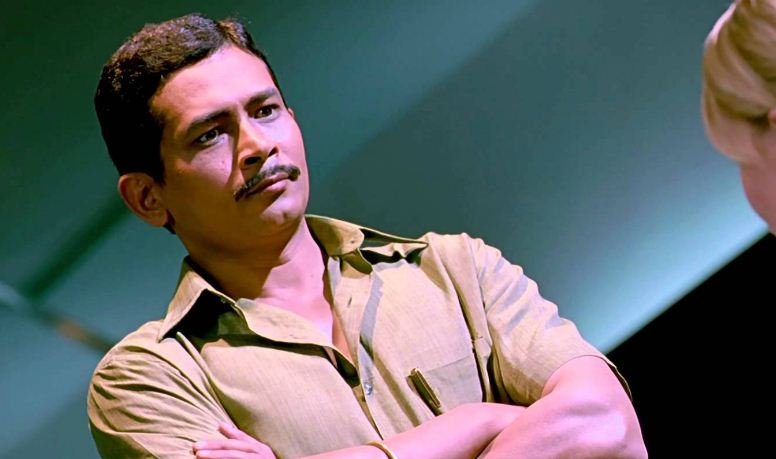 The actor's best came between the last few months of 2009 and early 2010. Playing a simpleton 'Gobar' in Rakeysh Omprakash Mehra's ensemble cast of Dilli 6, the actor shone the brightest in a cast which including names like Vijay Raaz, Pawan Malhotra, Om Puri, Deepak Dobriyal, Divya Dutta and Rishi Kapoor.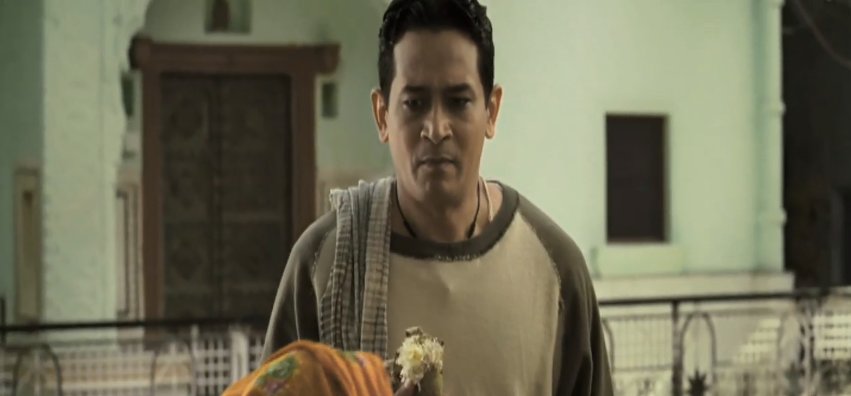 And soon after that, he stole the limelight with his own rendition of the alpha-male and the effeminate in Ravi Jadhav's Natrang. Depicting the journey of an 'artist' overcoming family, friends and gender-bias, Kulkarni's stirring performance earned him widespread acclaim all across India.
Since the turn of 2010, Kulkarni has been selective about his projects doing the odd, mediocre Bollywood film like Raees or The Ghazi Attack. As it usually happens character-actors get sidetracked in the long runs, unless they're willing to repeat themselves. Kulkarni even tried the web in Nagesh Kukunoor's Test Case, on Alt Balaji. Sadly, the series didn't make it past the pilot.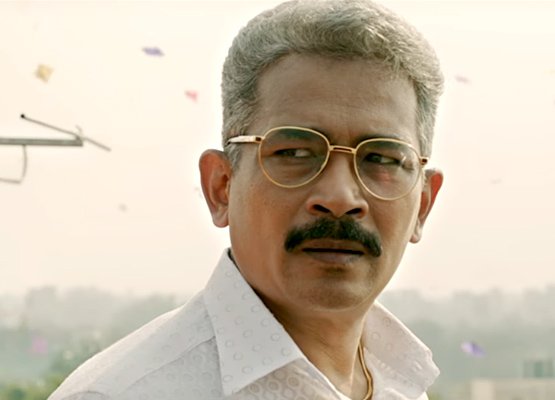 Kulkarni seems to have figured that out too, by participating in regional films too including Marathi and even down South. He's a solid actor and not writing characters that challenge his immense talent, is our loss too. And like it usually happens with the likes of Kulkarni, we won't realise it until it's too late.