If Avengers had Indian moms, we wonder if they would've ever allowed their superhero kids to step outside their homes (let alone outer space) to fight anything. 
Sibling-rivalry, time-spells, and smashing things would have this desi mom up in arms.
We take a look on just how a desi mom would roast the Avengers--just going about their business--in her typical fashion.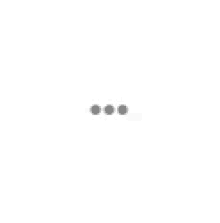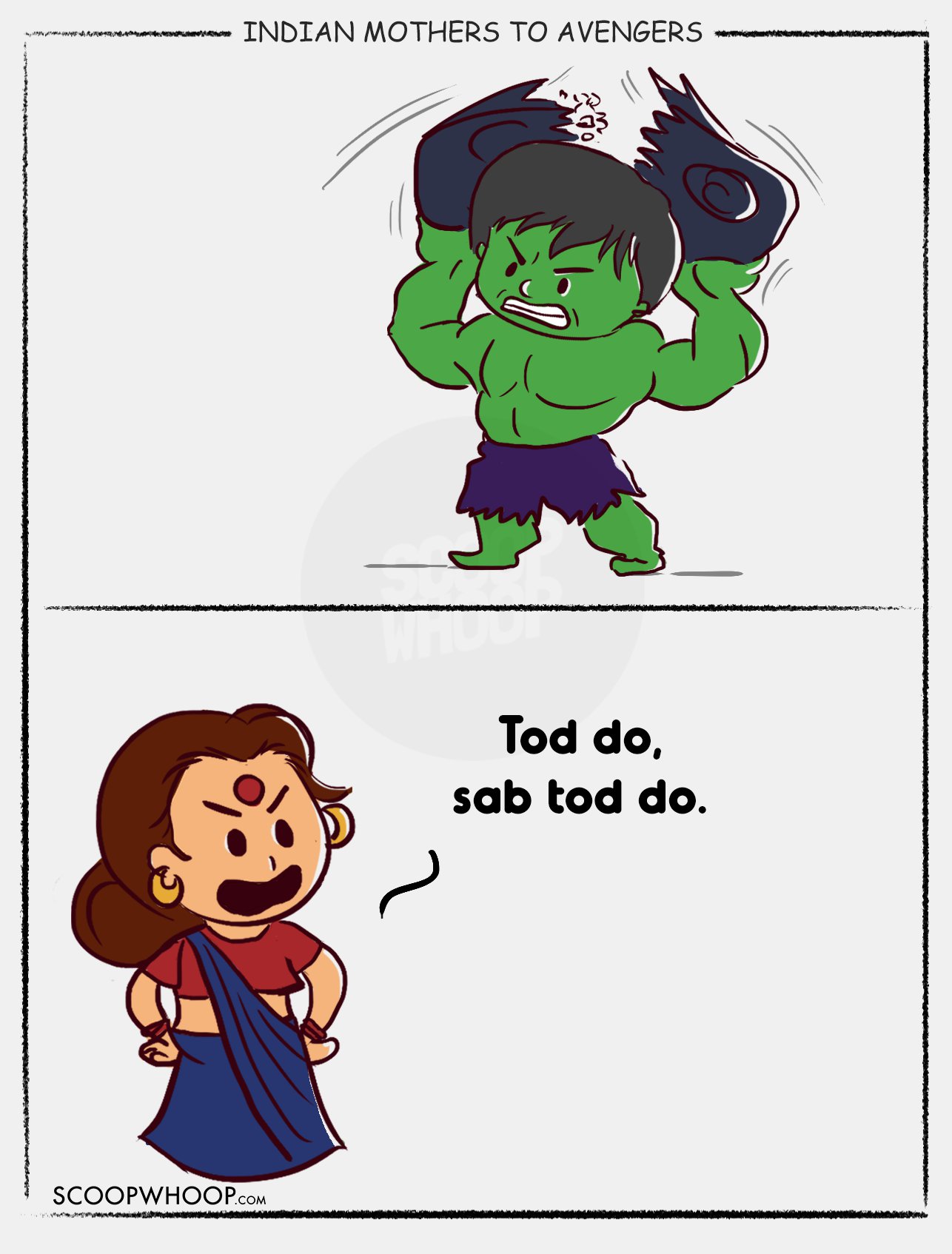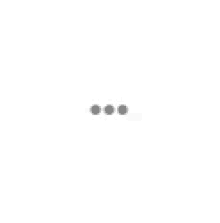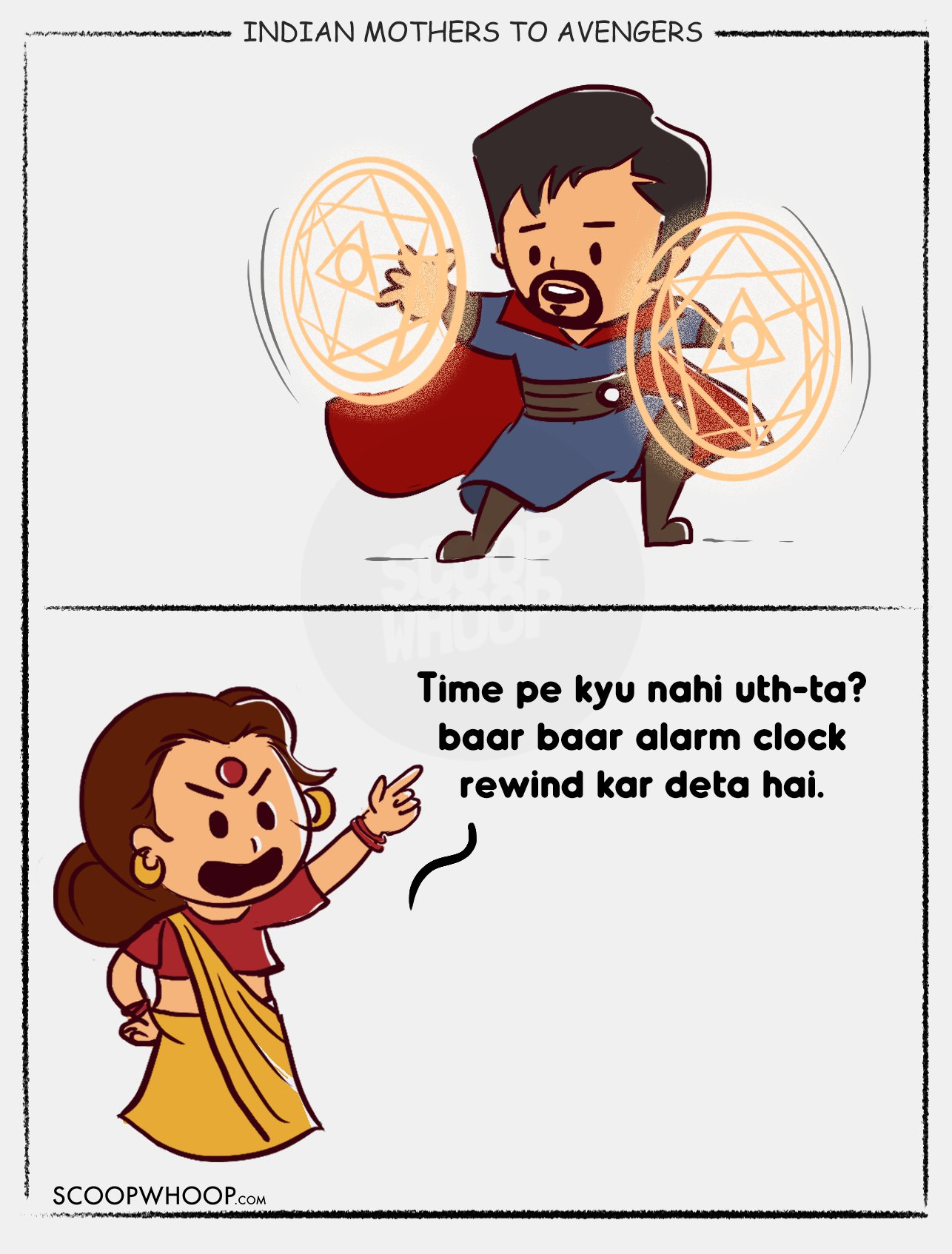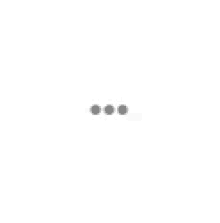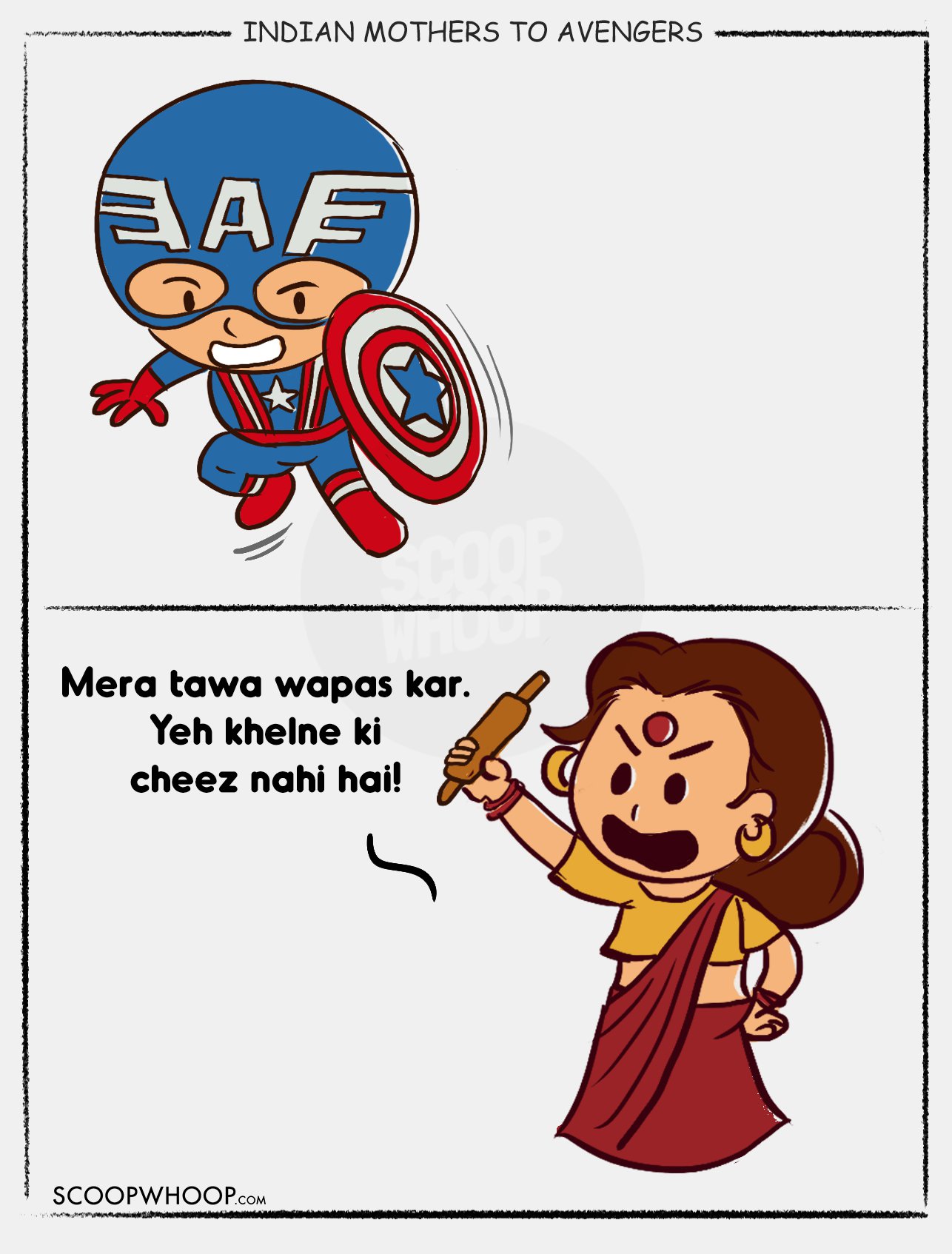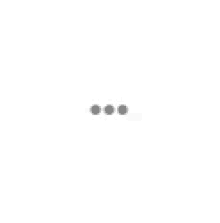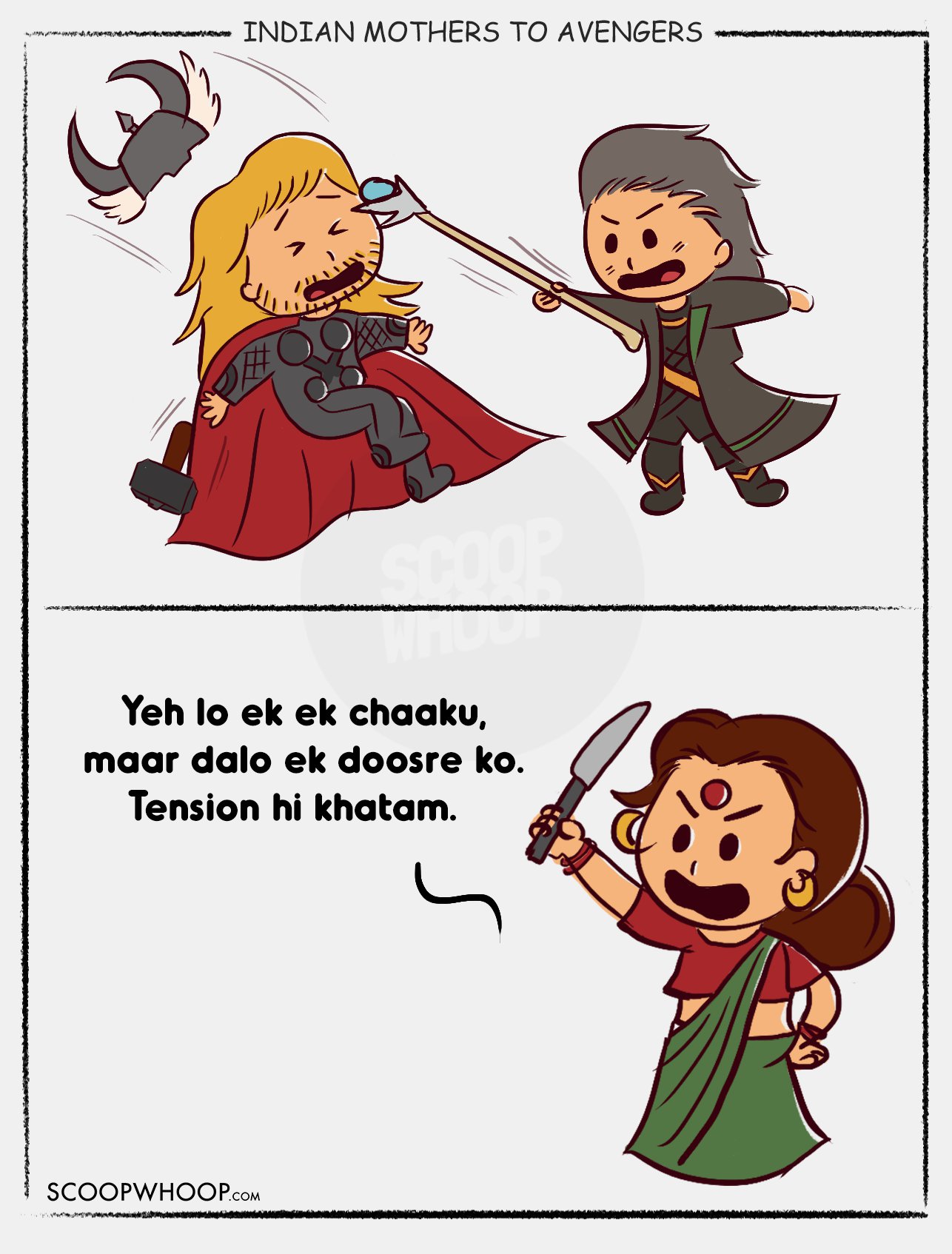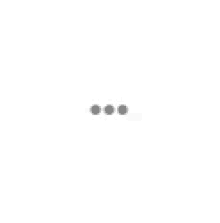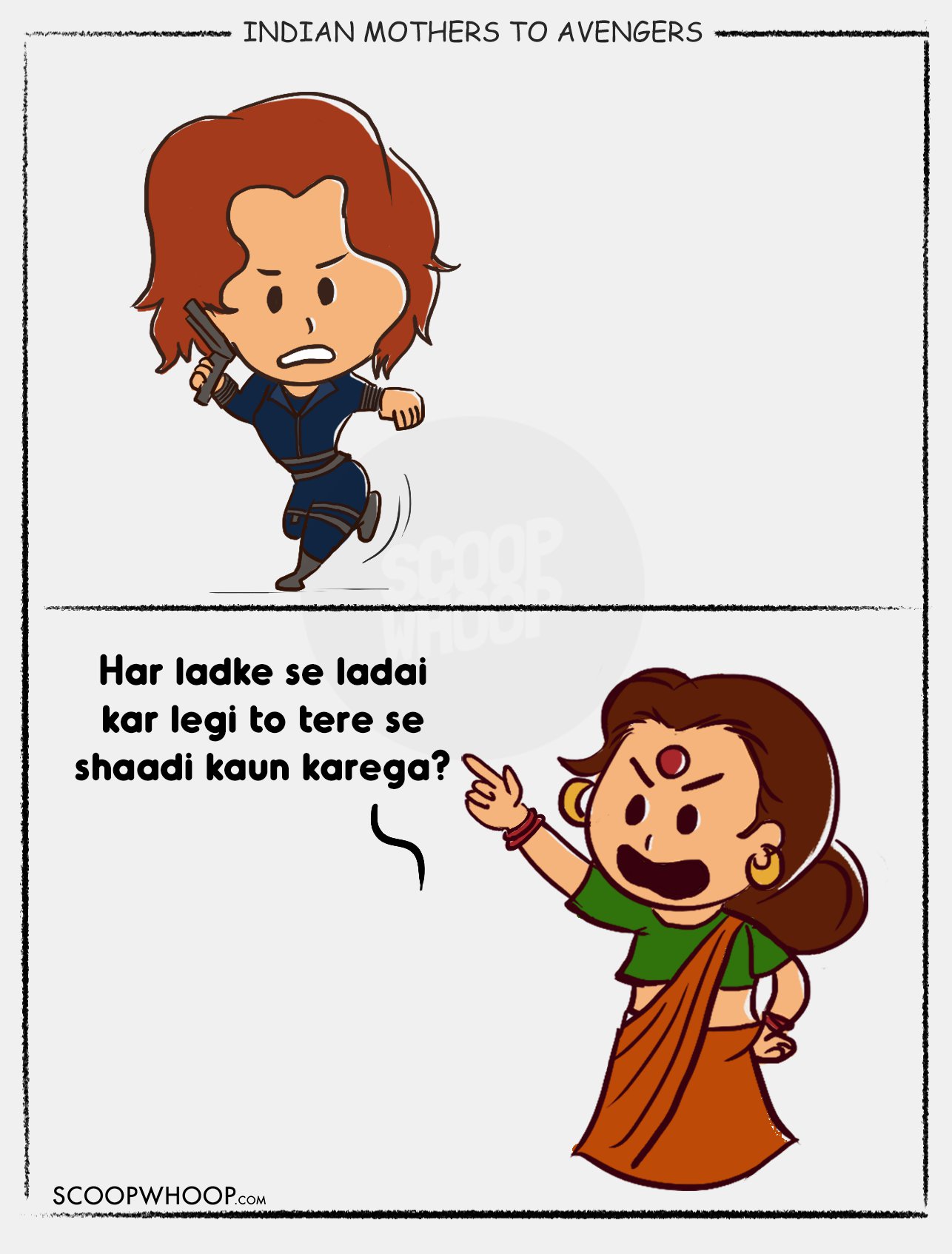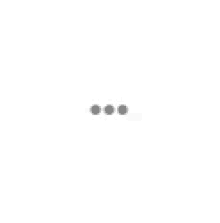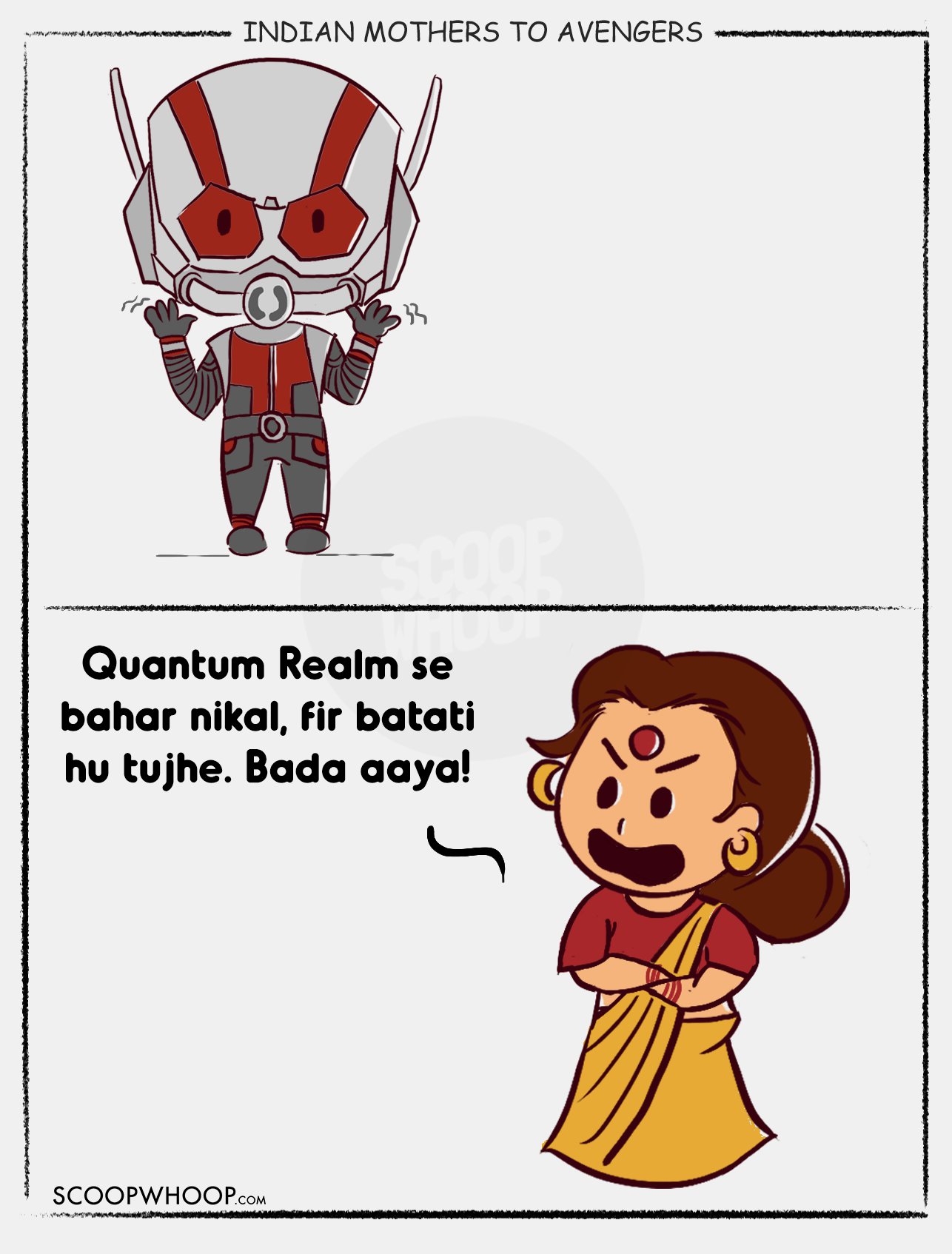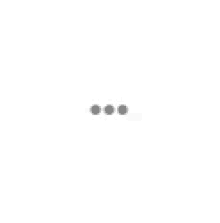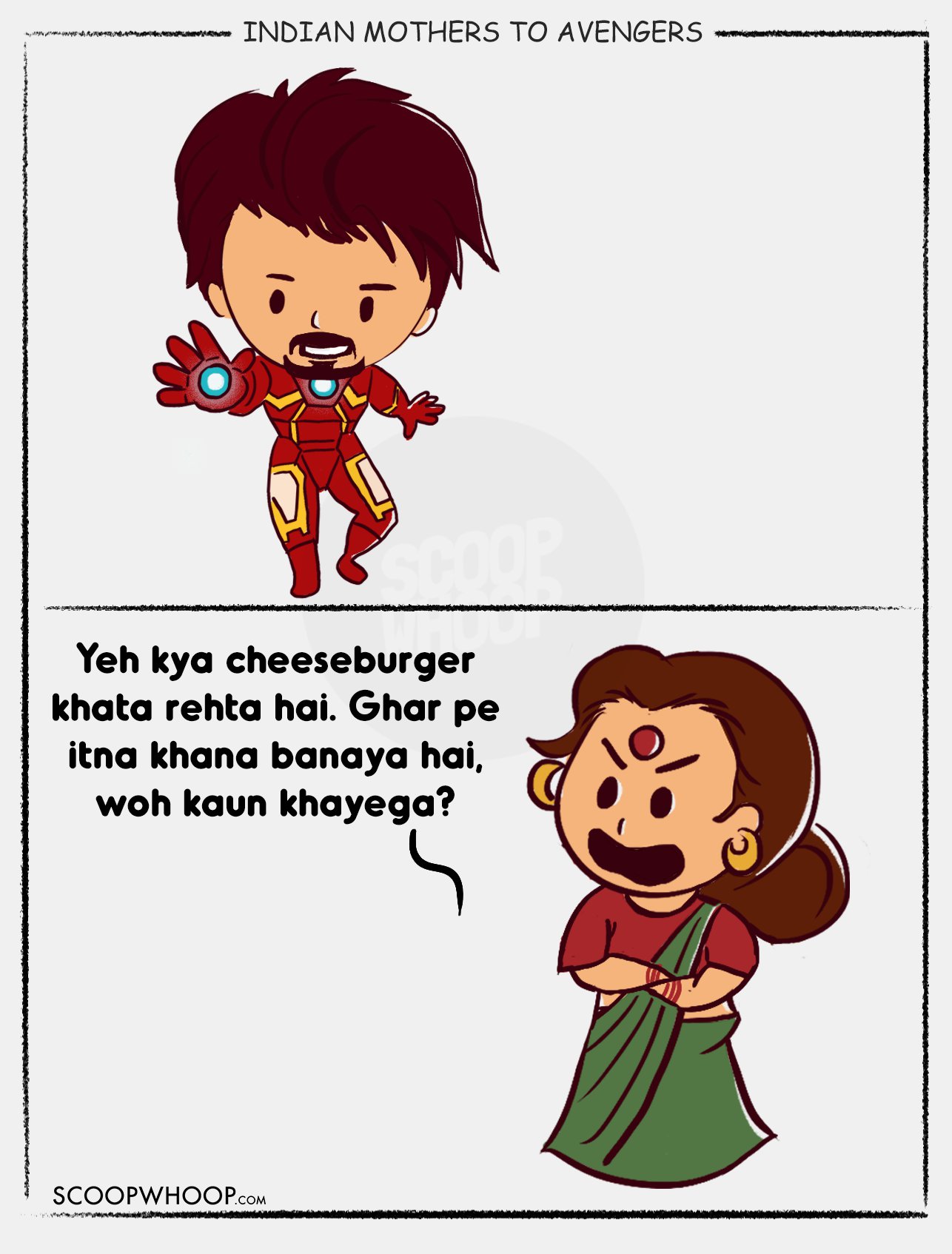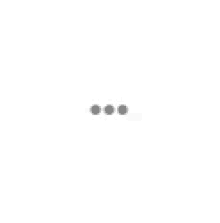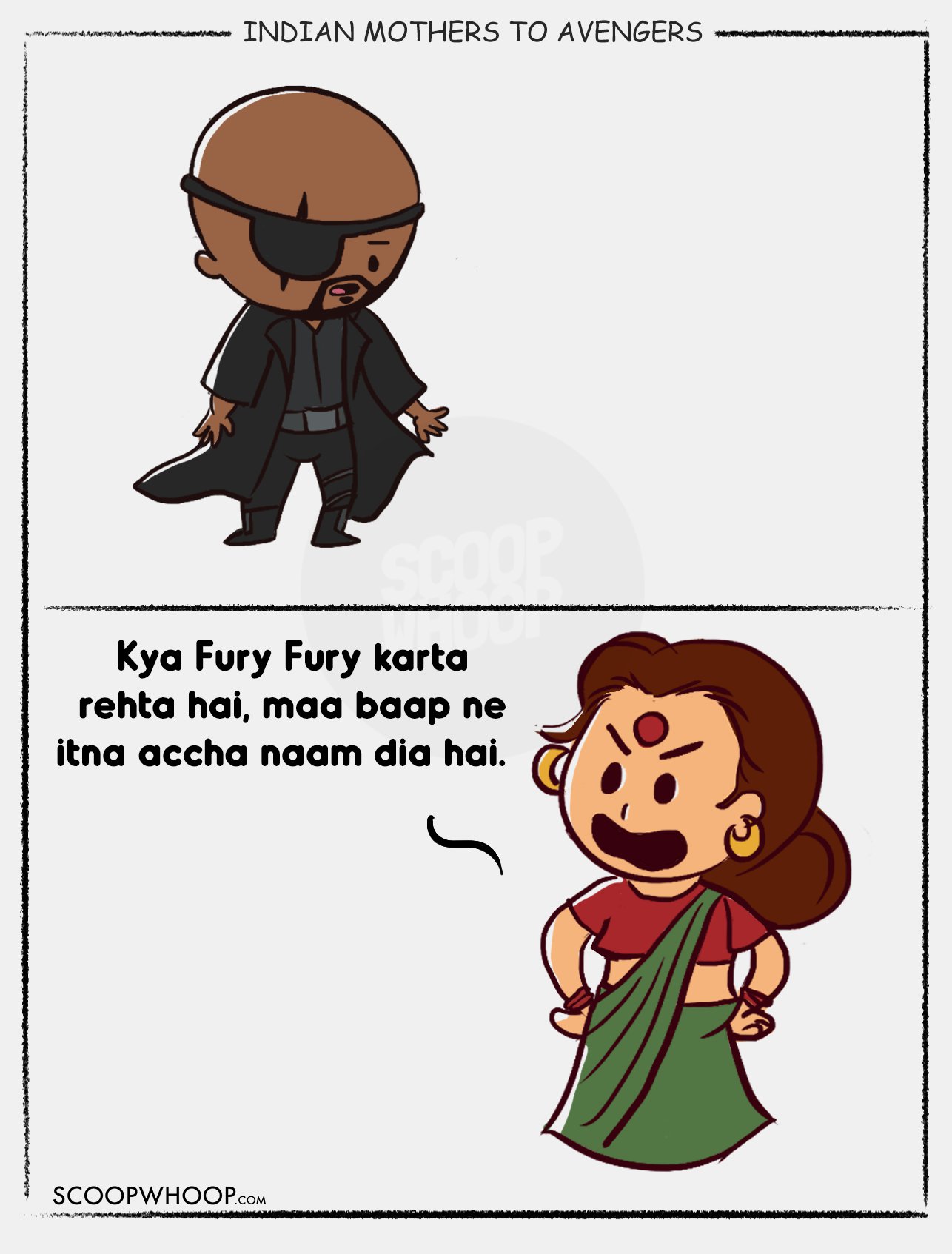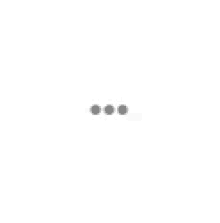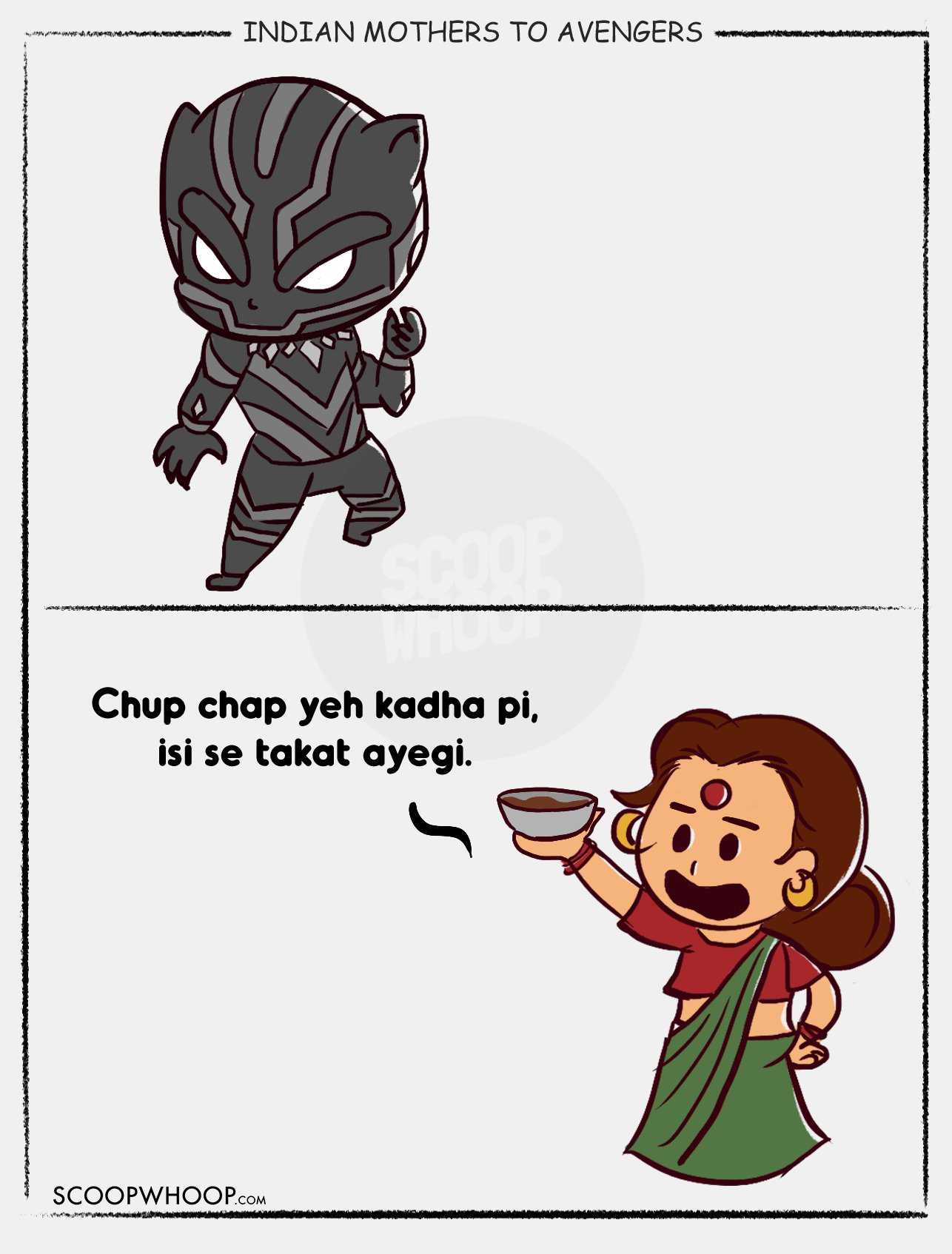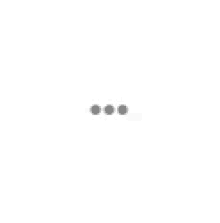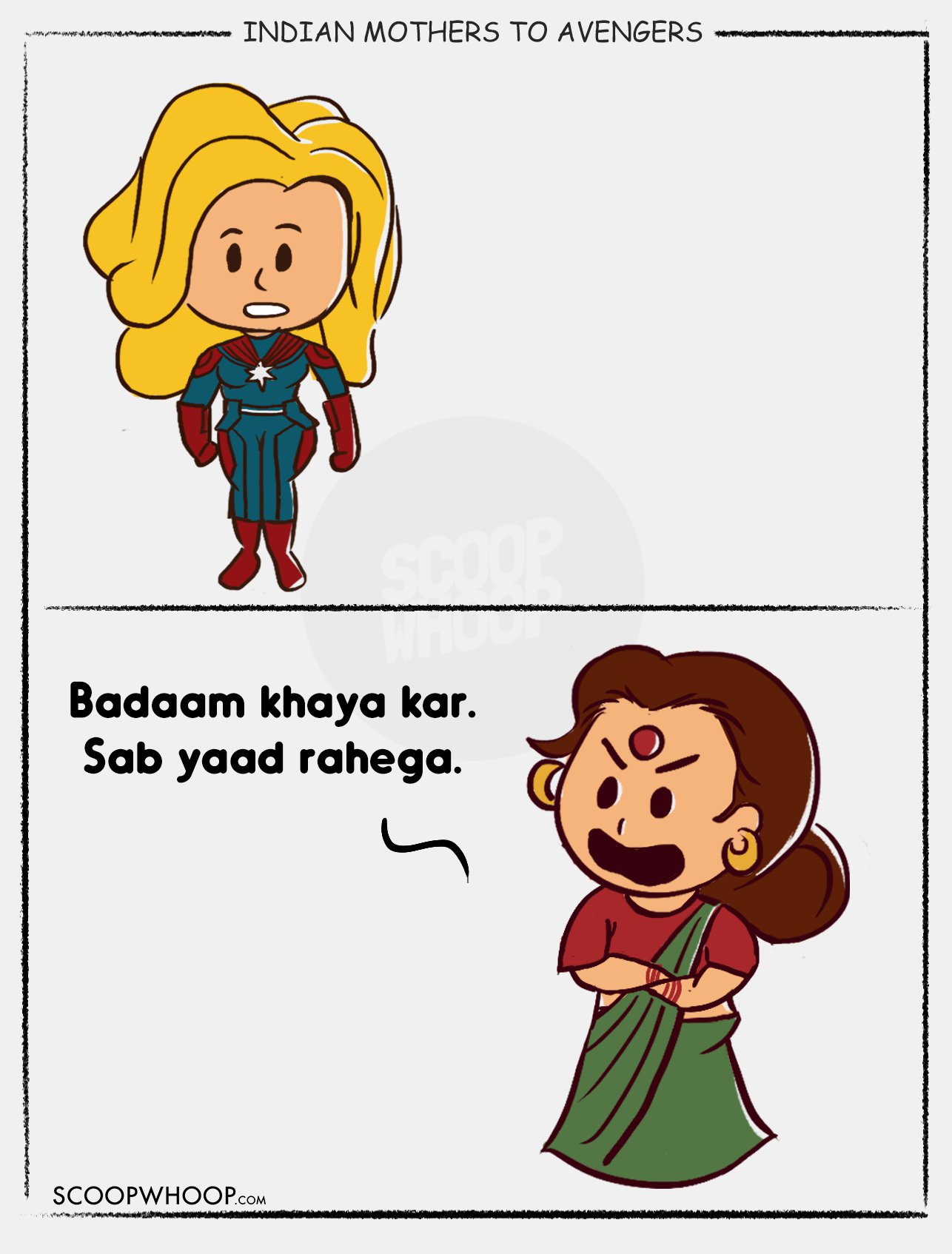 Awesome illustrations by Saloni Priya.