He may have given us some fabulously-realistic love stories on the big screen but it's Ayushmann Khurrana's real life love story with wife, Tahira Kashyap, that'll make you believe in fairy-tale romances instead!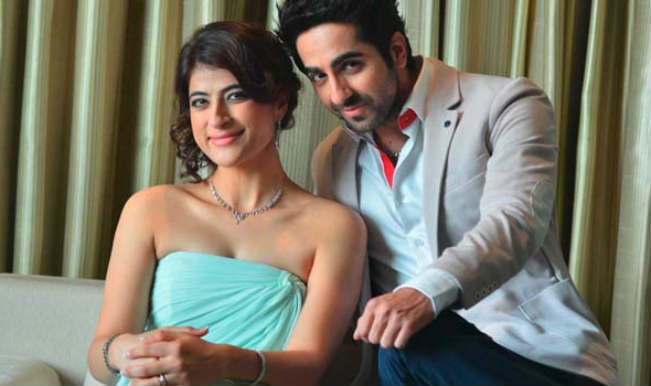 He's a reality-show winner, former VJ, singer, actor and an incredible poet. And she's an author and producer. Clearly, Ayushmann & Tahira are both multi-talented & in an industry that's forever in news for broken relationships, they're both shining examples of everlasting love! 
Married since 2011 and parents to two beautiful kids, son, Virajveer and daughter, Varushka, Ayushmann and Tahira are a happy little family, falling in love, deeper and deeper, with every passing day!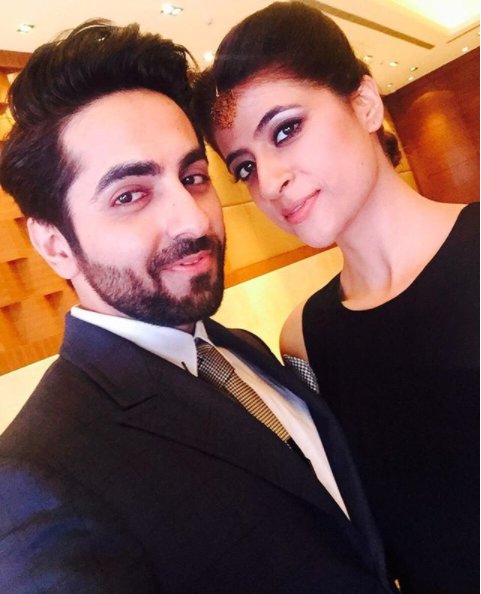 But did you know that they have actually known each other since their school days?
As mentioned in a column written by Tahira for India Today, the duo first met when they took tuition for Physics back in their 12th standard in Chandigarh!
I don't want to sound vintage but dating back in those days in Chandigarh was a different experience or perhaps we were both just extremely slow and shy. Both of us attended the same Physics tuition class when we were in the 12th standard. It was a batch of around 60 students and when I first met Ayushmann I thought his name was Abhishek.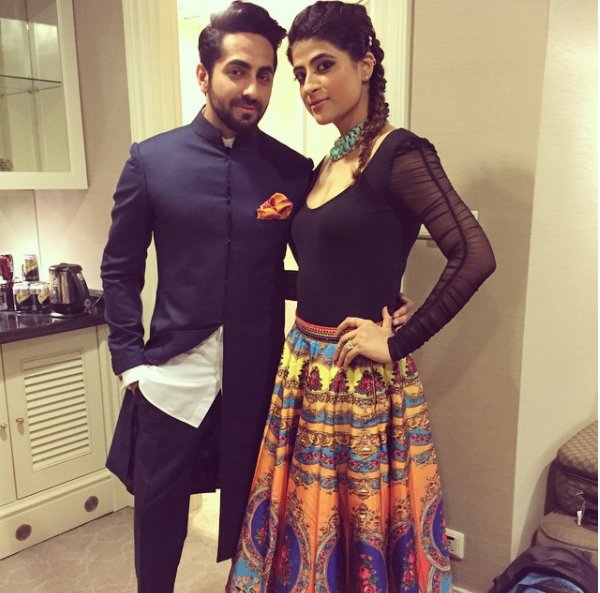 Back then, Tahira was extremely popular with the boys but despite all the attention she got, she had eyes only for Ayushmann.
Both me and my friend had a crush on him but outwardly ignored him throughout the year. I later discovered that he also had a crush on me; I think I was popular with the boys because I was tall and had an arrogant air about me, because I was always on my guard.
And as he revealed in an interview, Ayushmann was quite surprised to know about Tahira's crush on him!
When I got to know that she has a crush on me, I couldn't believe it. There were so many good looking guys in the class! I was nowhere close to them. So, when someone told me that Tahira had a crush on me, I was on cloud nine. The girl, who every guy had a crush on, had a crush on me! It seemed impossible but I was damn happy.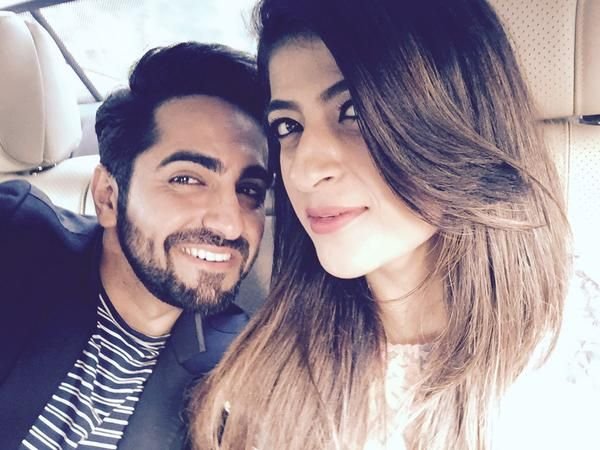 When two young people are interested in for, they never want their parents to find out, right? Well, in Ayushmann & Tahira's case, their equation developed all thanks to their parents!
One day, my dad told me and my mom that we had to go to his friends place for dinner. He told us that this friend was an astrologer so I quickly called over my friend and told her all about the dinner. We planned that both of us would meet papa's astrologer friend and ask him about how we would fare in our competitive entrance exams. When we arrived at the dinner guess who we found there? None other than Ayushmann, who happened to be my father's friend's son. Till date we blame (or credit) our parents for bringing us together.
And as expected, Ayushmann's music was obviously instrumental in bringing them closer.
I had this impression of him being a 'cute guy'. But that night, he bowled me over with his charm, wit and of course, with the songs he sang.
Since then, the two have been together and gone from boyfriend-girlfriend to man & wife and now, parents to a little boy and girl.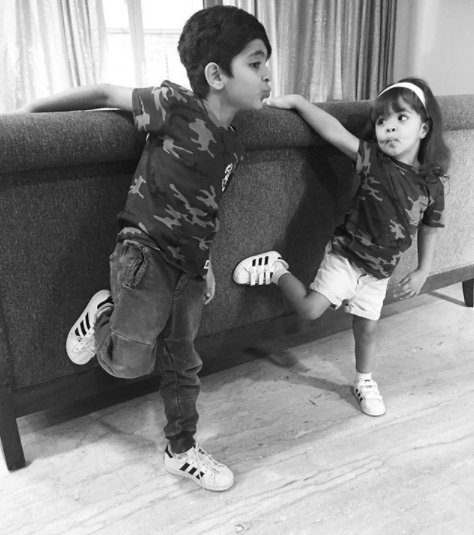 They were also in a sort-of long-distance marriage during the first four years of their marriage. Soon after their wedding in 2011, Ayushmann made his film debut in 2012 with Vicky Donor and shifted base to Mumbai while Tahira stayed back in Chandigarh.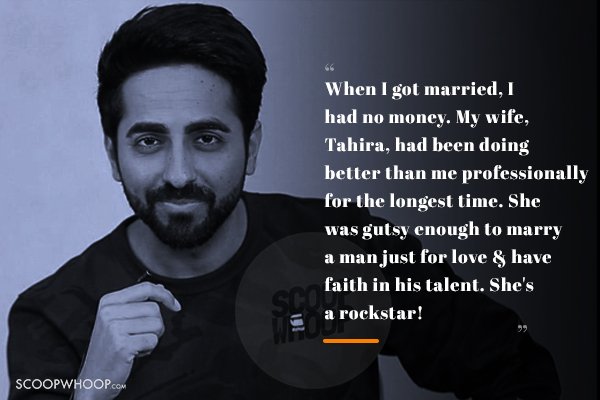 However, if there's been one person who's been Ayushmann's biggest support, without a doubt, it is his wife!
It is one of my achievements that I am married to her. It is difficult to find a girl like her. She has been with me through thick and thin. She was a pillar of support during my struggling days. She is more mature than I am. I am still childish. I value her advice.
As for Tahira, it was completely surreal watching her husband as a Hindi film hero!
When I saw Vicky Donor on the big screen for the first time, it was a surreal moment for me. I was transported back in time to when he had first told me he wanted to be an actor. And I had laughed. We definitely didn't expect Vicky Donor to do so well and never, in my wildest dreams, did I imagine that a song I had been listening to for the past 9 years (Paani Da) would become such a phenomenon!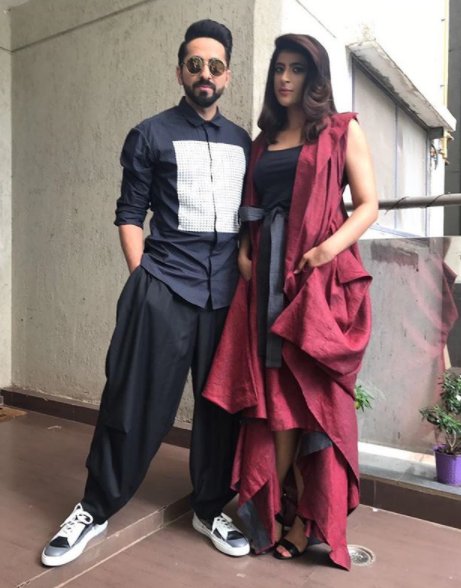 It was only in 2015 that Tahira shifted base to Mumbai to live with Ayushmann and since then, the two have extended their partnership to their professional lives as well. 
Earlier this year, Tahira made her directorial debut with Toffee, a short film on child marriage that was produced by her husband. 
In early 2000, we had a theatre group for which Tahira used to write scripts and also helm plays. I was always confident of her as a thinker, writer and a director. I'm happy that she's finally done it now.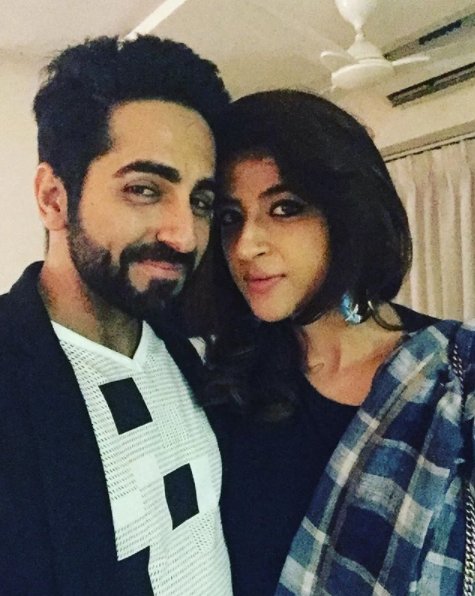 Today, as put in an interview, Ayushmann credits his wife for everything good that's happened to him. 
She's perfect. She's made me a better human being and converted this uncouth small town guy into a gentleman. But, I still have a long way to go.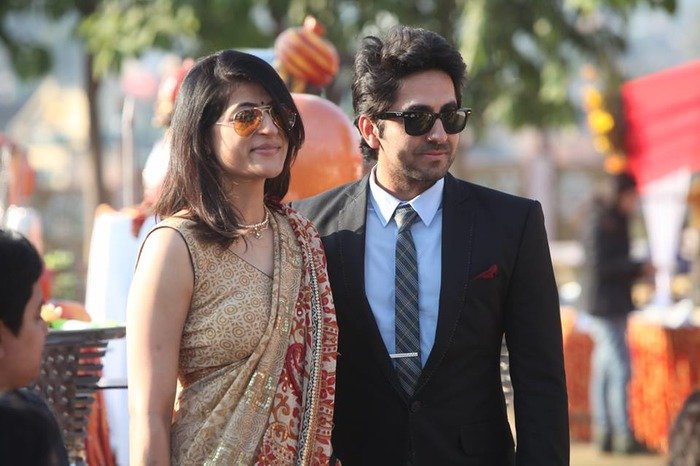 At home and in work, there's is a relationship of equals, one filled with ample love and support. The trick to their lasting companionship, in their own words, is accepting each other with their flaws and imperfections!
Shah Rukh Khan had once said 'Pyaar dosti hai' and I believe that. Tahira and I have been great friends since Class 12. So that dosti evolved into a relationship and finally culminated into marriage, which has lasted because of companionship more than anything else. You discover each other emotionally and physically but if you are not friends, it won't survive for too long.
Clearly, this love story is meant for the ages!