For a long time, the most important question Indians were trying to answer was, "Melody itni chocolatey kyun hai?"
But Baahubali changed that.
For the next two years, the nation wanted to know why Katappa killed Baahubali. And finally, we were blessed with the answer in Baahubali: The Conclusion. But since I'm still not over the kamaal ka VFX and the larger-than-life muscles, I started imagining the story of Baahubali unfolding on social media. So here it is,
Baahubali: Ek Samaajik Katha
So, Shiva is this dude next door, rolling around the hood, announcing, "Mahishmati se hoon, BC!"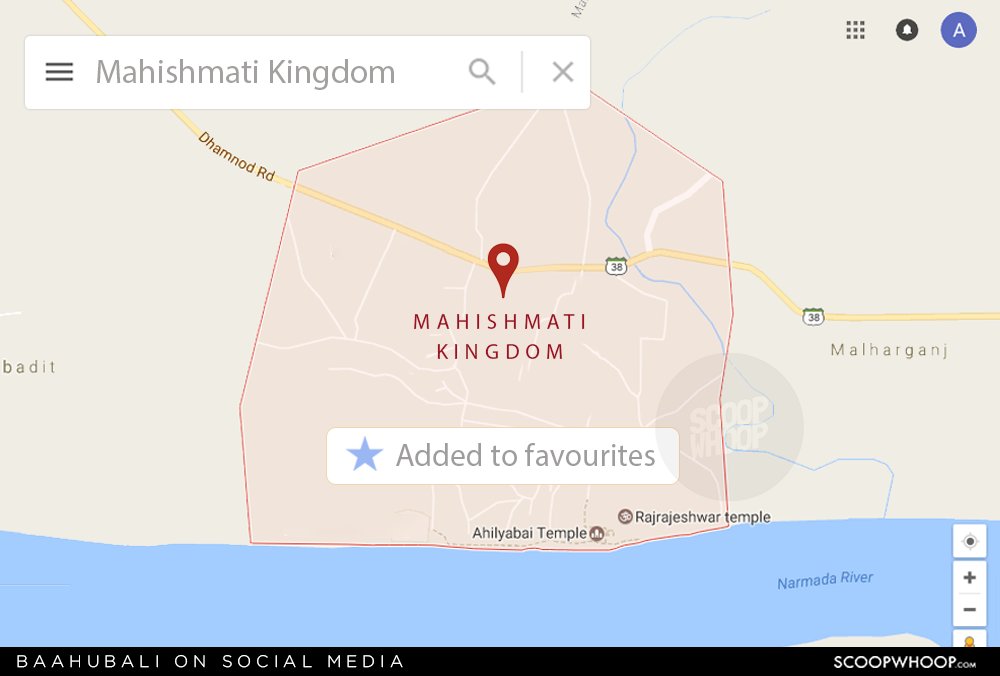 Like any of us, he used to annoy the fuck out of his mom, and then try to make up for it.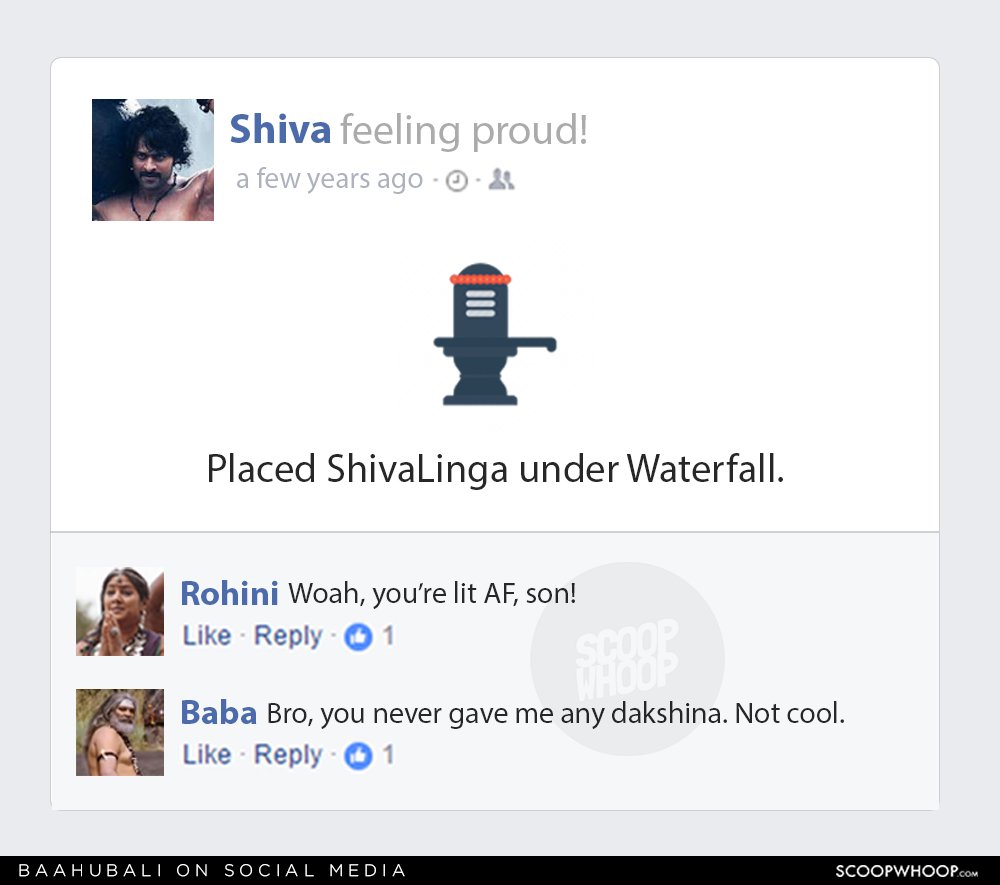 His mom was the only woman in his life till he came across a phantom profile and went crazy fantasising about the woman behind it.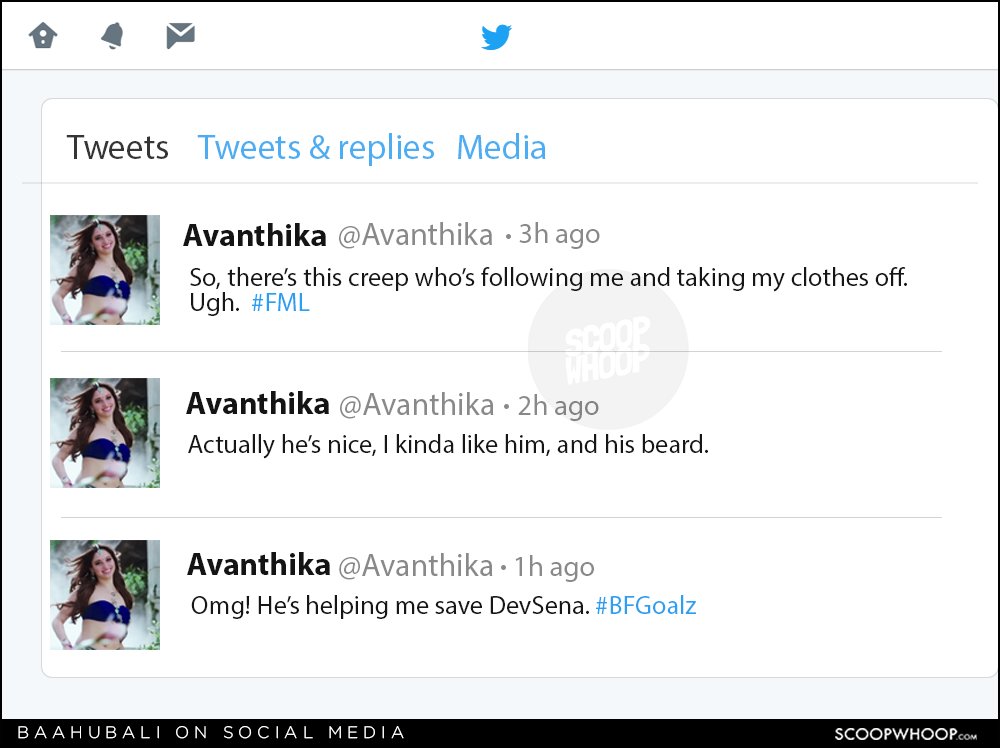 Good for Shiva, she turned out to be okay with creeps and stalkers, and made him do all the dirty work for her.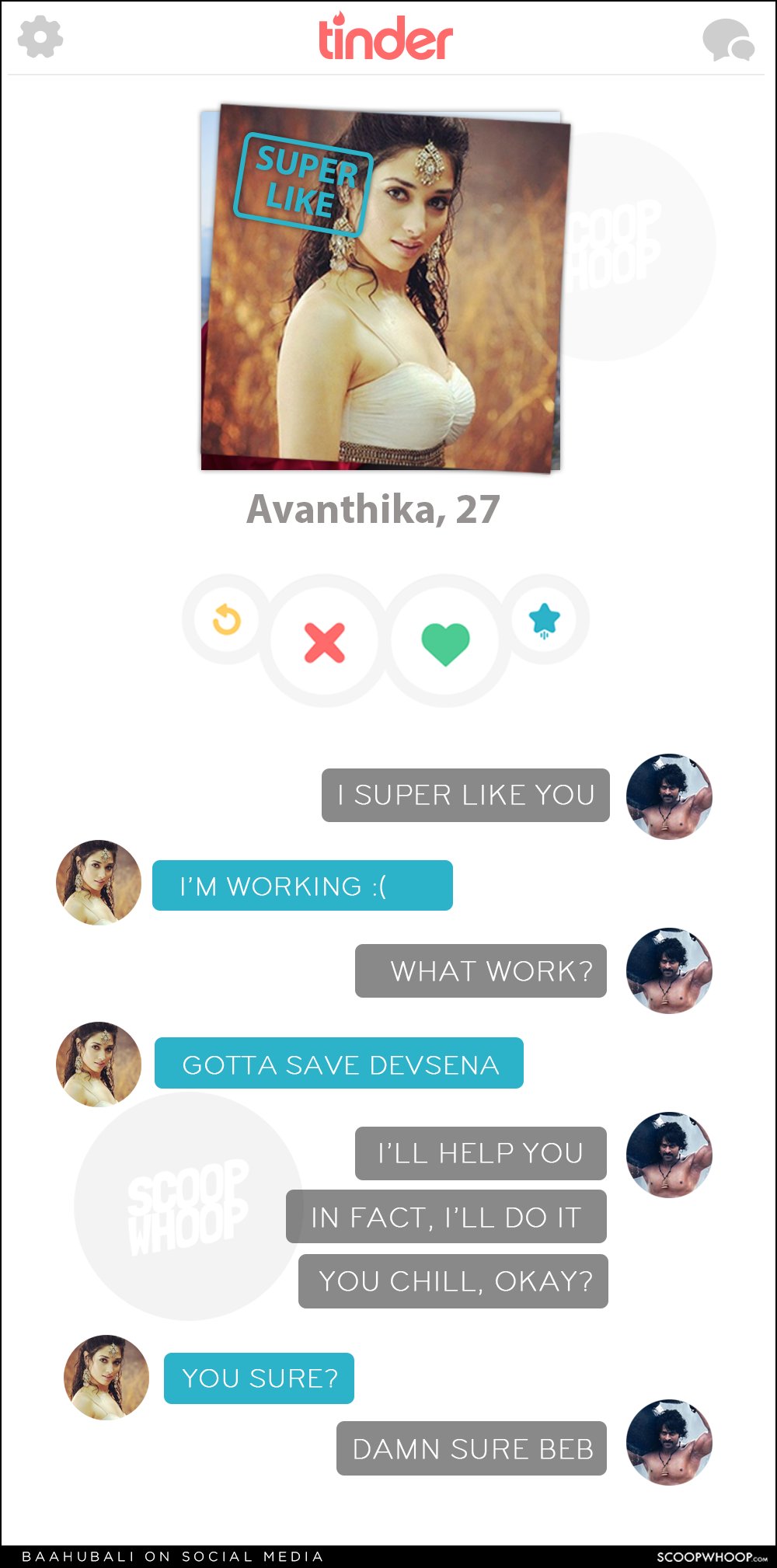 And suddenly, he realised his whole life was a lie. Woh jaanta nahi tha uska baap kaun tha.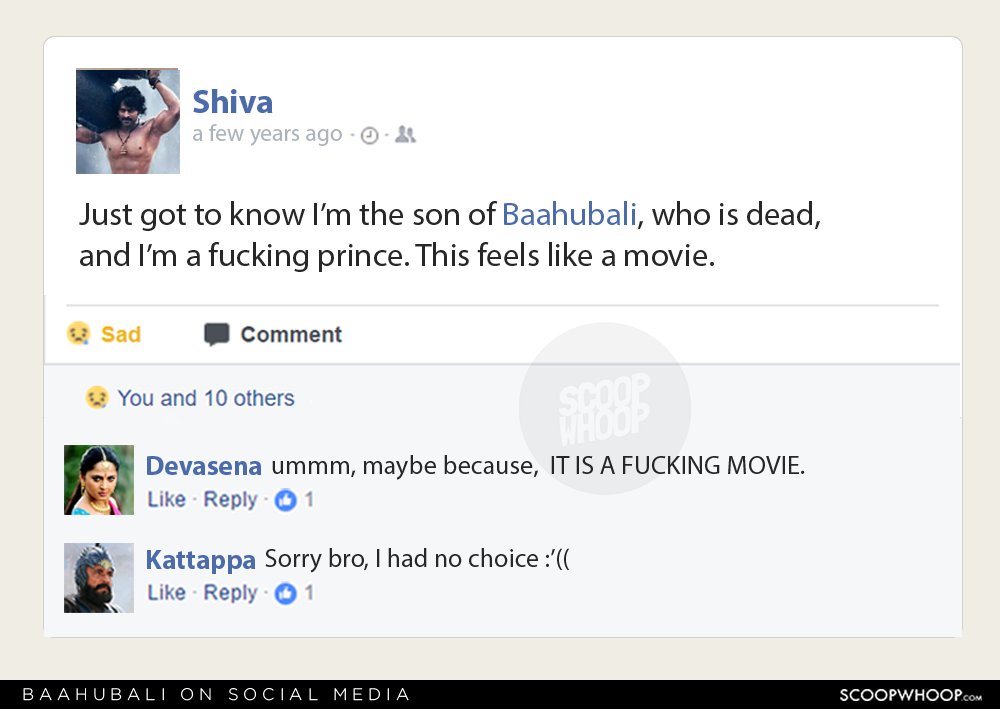 Enter Flashback Mode. 
Once upon a time, the Mahishmati Raj Darbaar had an intense K-serial vibe going.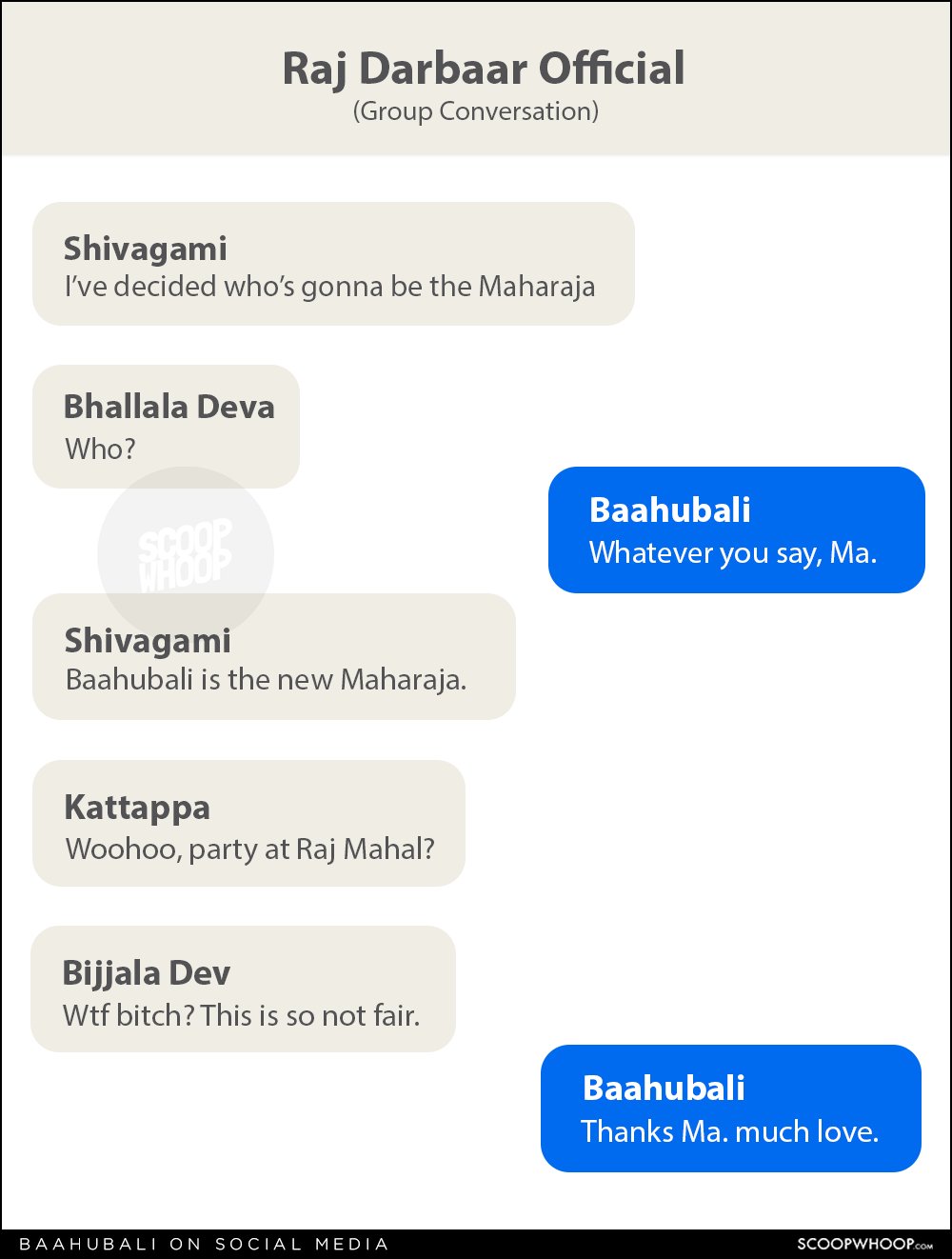 Just before his coronation, Baahubali falls head-over-heels for this dope AF ladiez, DevaSena. But Bhallala acts like a typical sibling, getting all cranky and "mujhe bhi chahiye."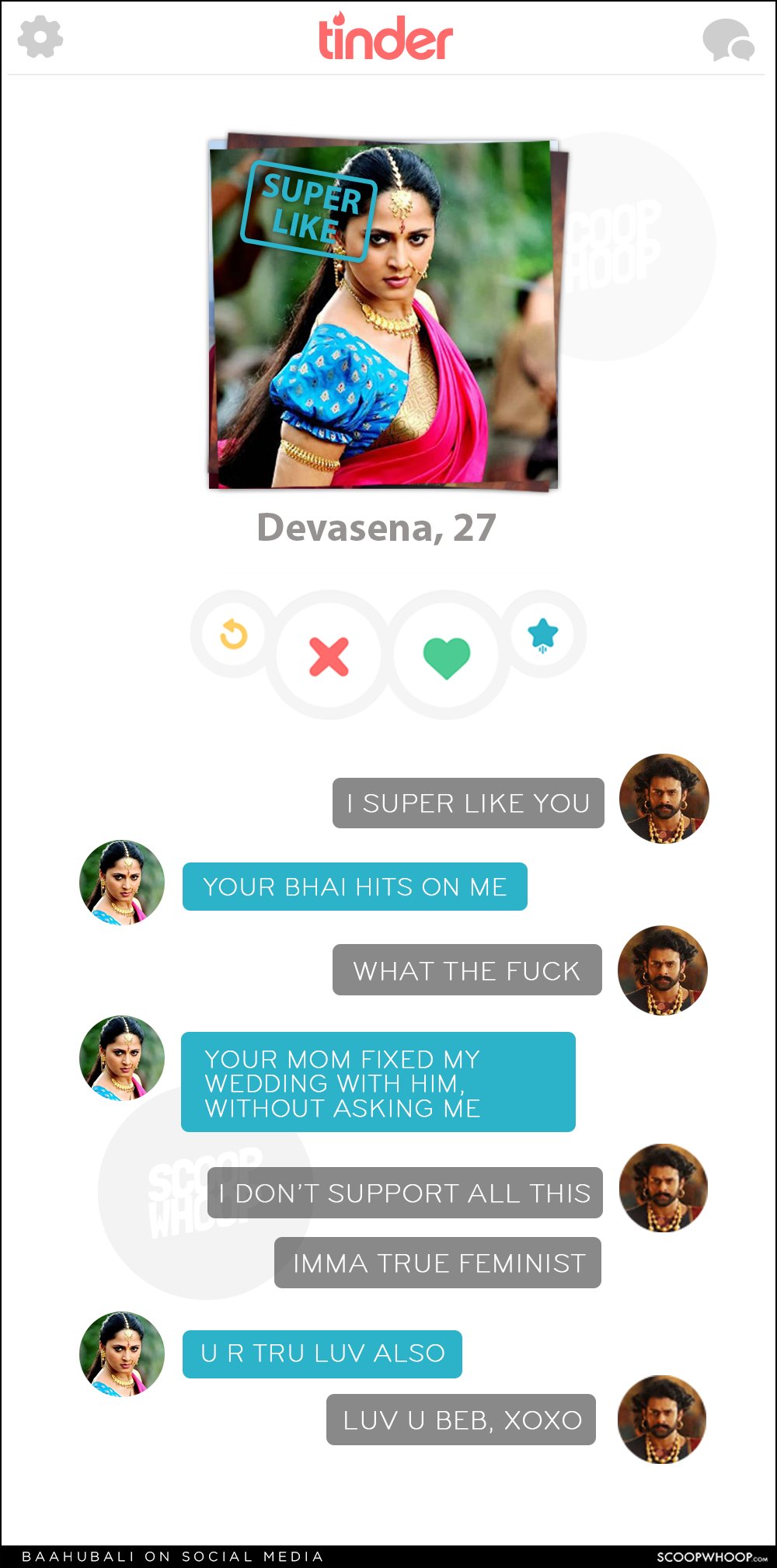 Baahubali tries to reason with his mother, but Shivagami being an Indian mom, doesn't take it too well, and gives the toy throne to Bhallala.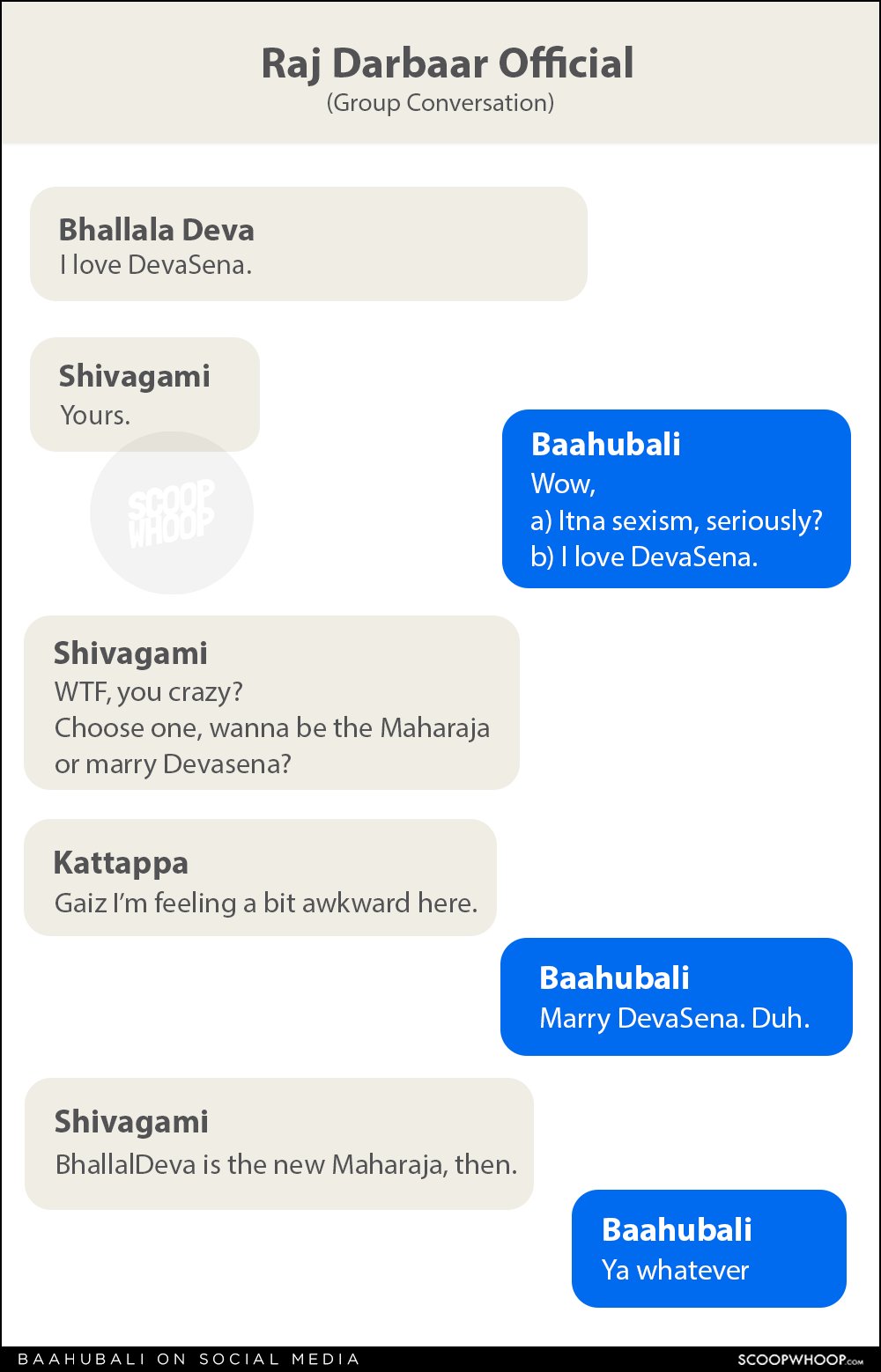 Humans of Mahishmati didn't seem happy with this news. Like they had a choice anyway. Shivagami was still katti with Baahubali.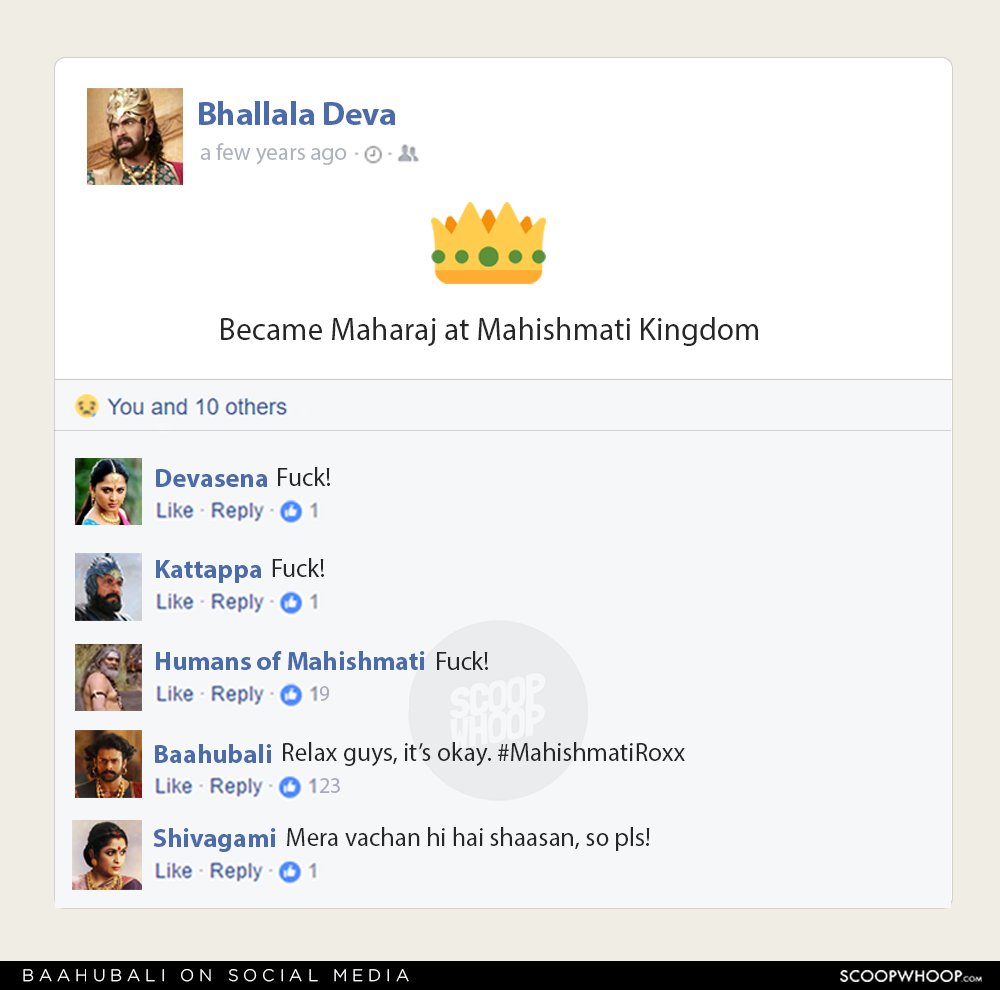 She was fuming because uske bete ne abhi tak sorry nahi bola tha. So she chucked him out of the Rajmahal. But he was cool about moving out of his parent's home and finding his own pad.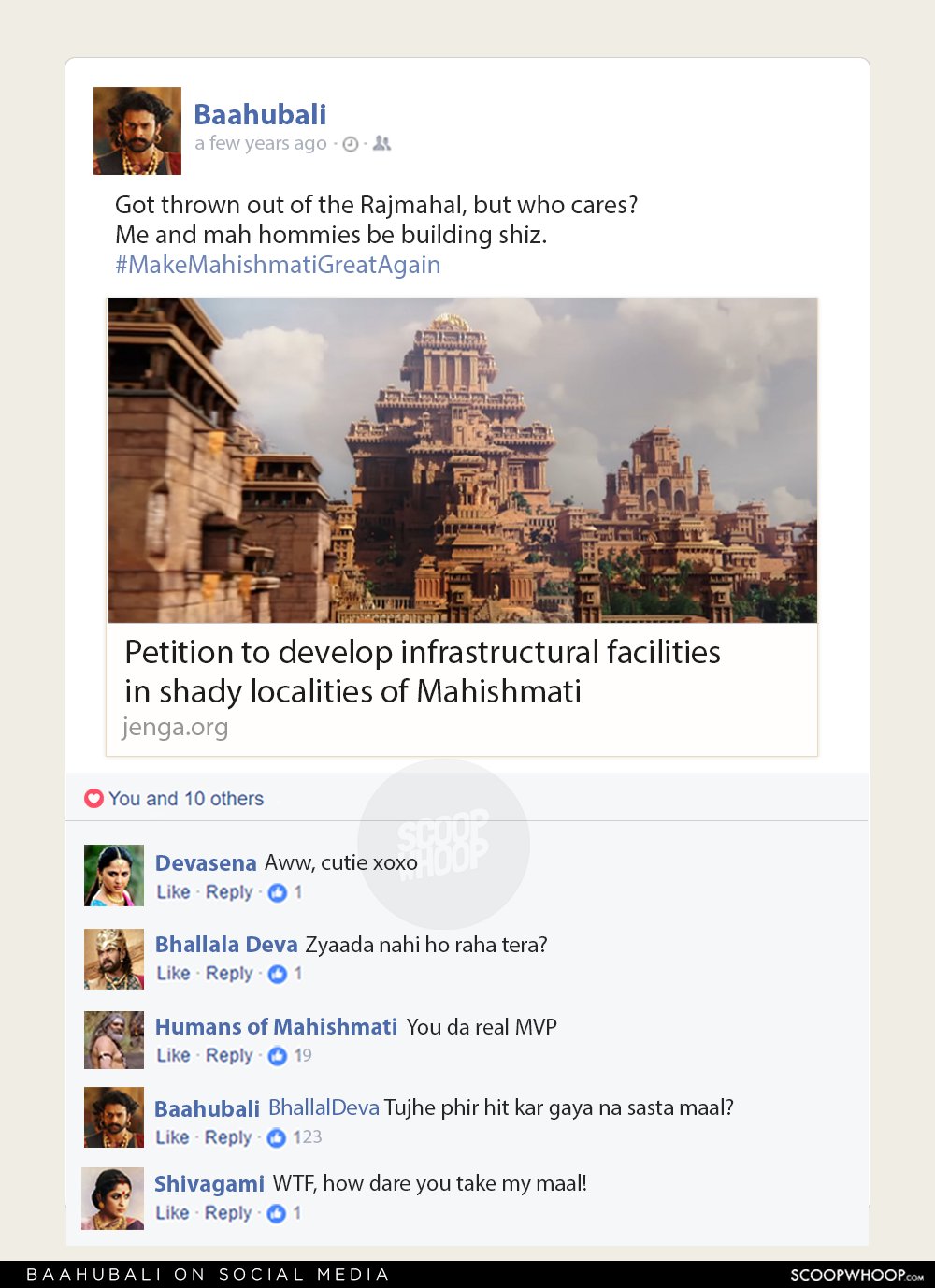 Bhallala and his papa ne zyaada ungli kiya toh Shivagami agreed to give Baahubali punishment…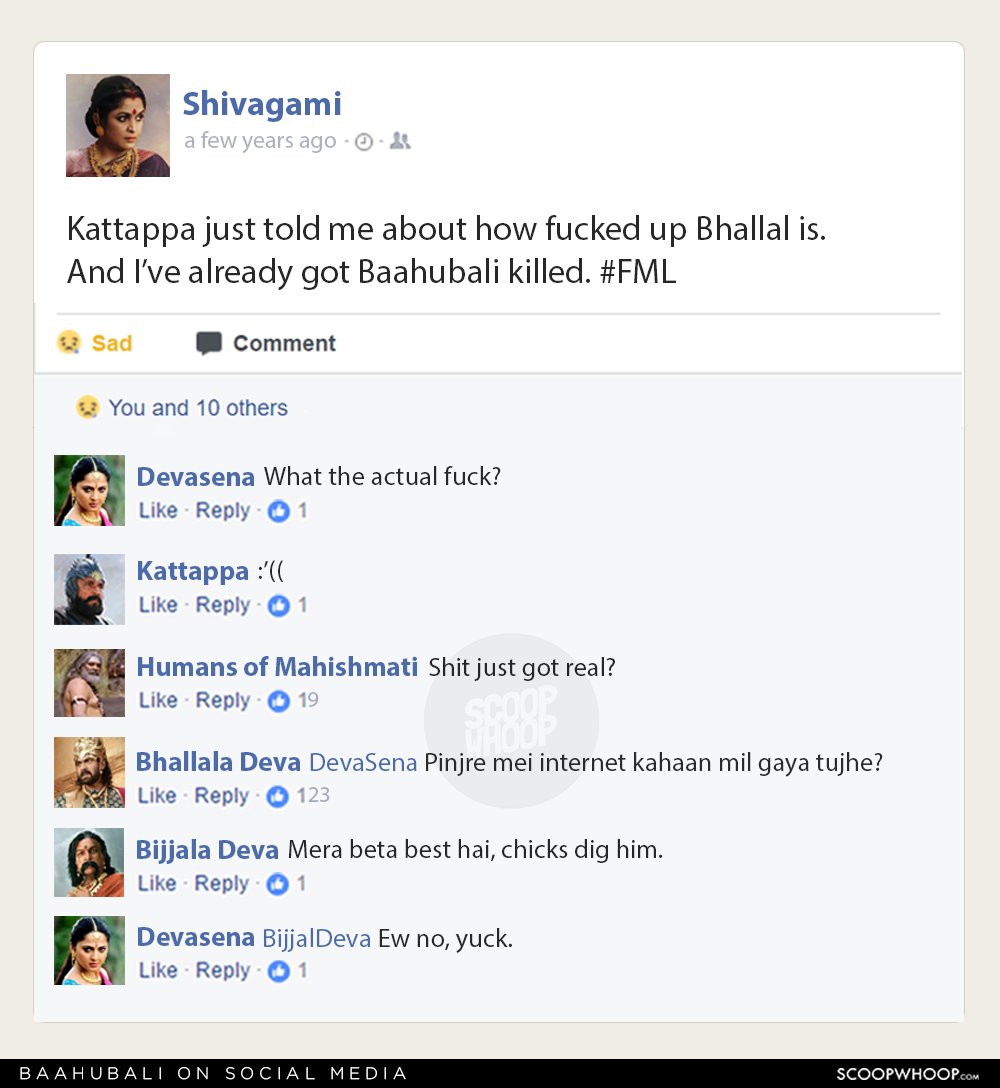 … by getting him killed by Katappa, jiska CV kaafi sahi tha. Till now.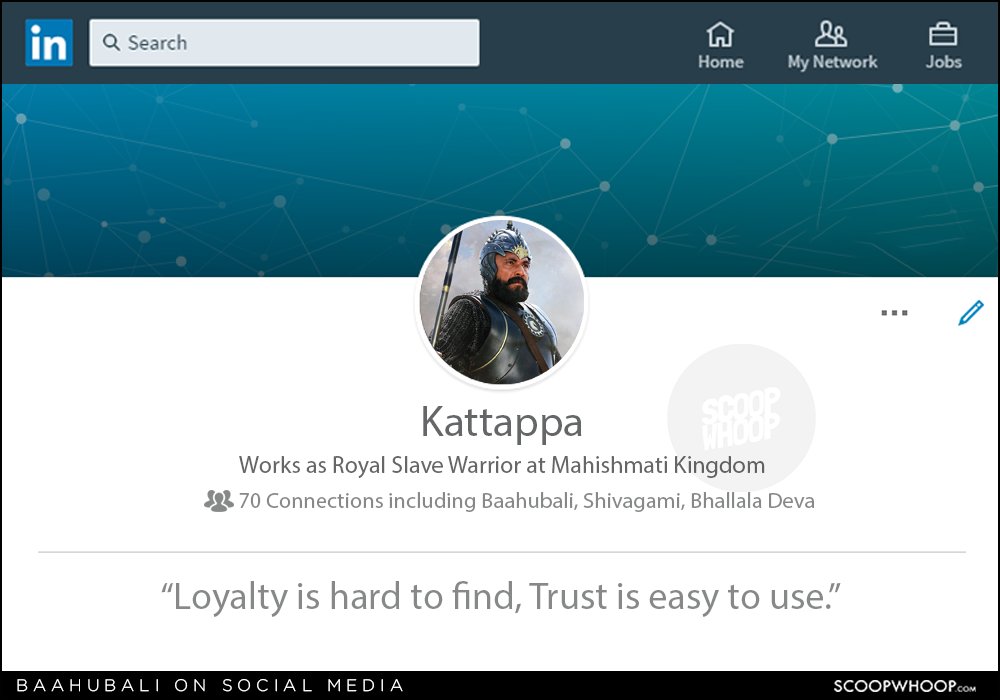 Katappa's work experience got thoda fucked and since he was too poor to afford a team, so he did his own PR.
In the end, like Phunsuk Wangdu had said, aal iz well. Shiva takes his father's name, goes all Game-Of-Thrones on Bhallala and takes what is his. Launda famous ho jata hai.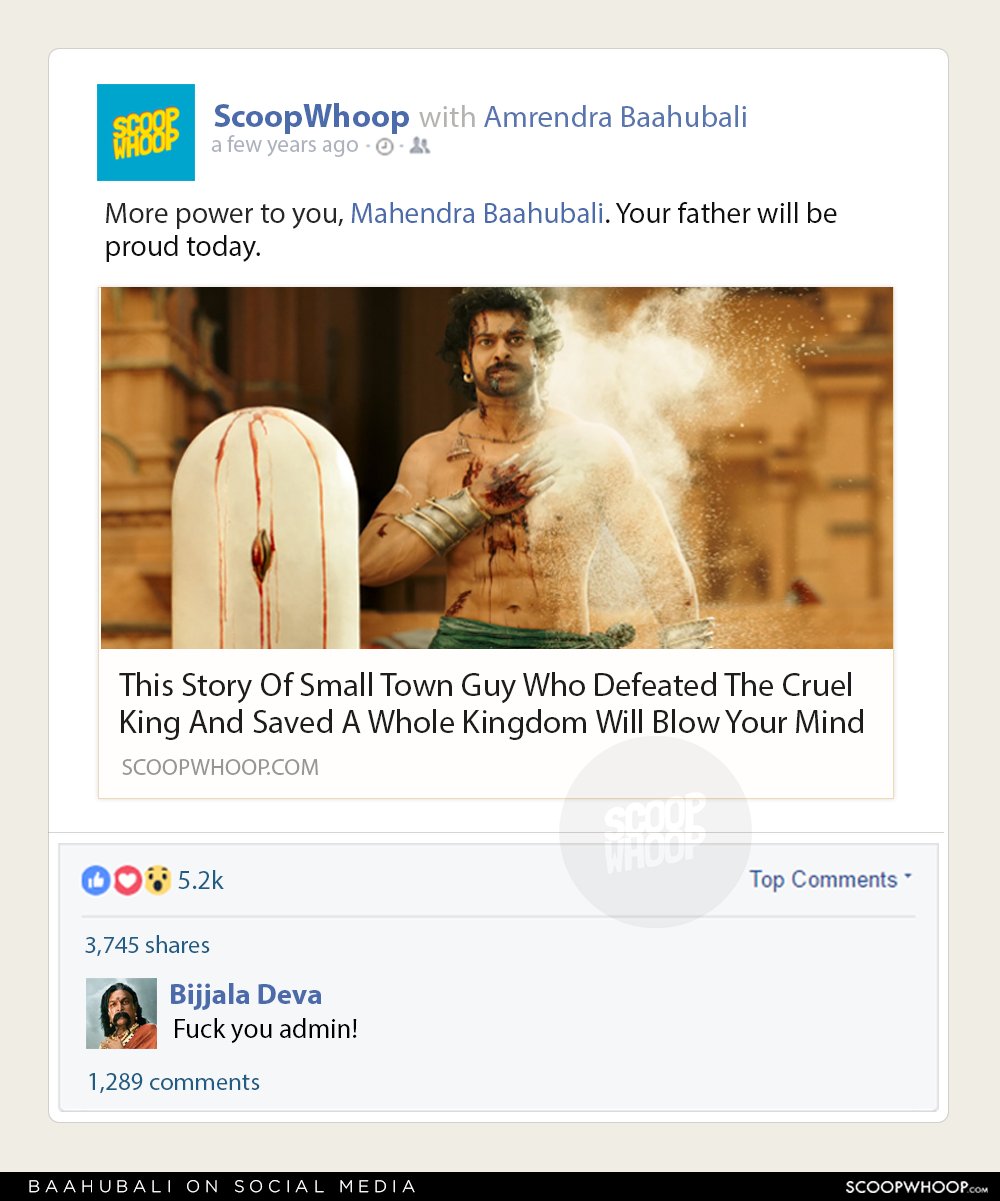 Picture khatam ho gaya hai bhai. After-credit scenes nahi hai.
Check out my other bakchodi here.