First we found Uday Chopra's website and it was nothing short of epic. Sadly he took it down soon after. Just when we thought we couldn't top that discovery we came up on the mother of all epic sites! Bappi Lahiri's official website! And yes it is every bit as amazing as you think it is! We took the liberty of giving you a small tour below but do visit it if you want to experience it first hand! And we hope to God Bappi Da doesn't take his site down after this like Uday!
1. It all starts with a very animated Bappi Lahiri.That's right. Bappi Lahiri has a disco ball halo!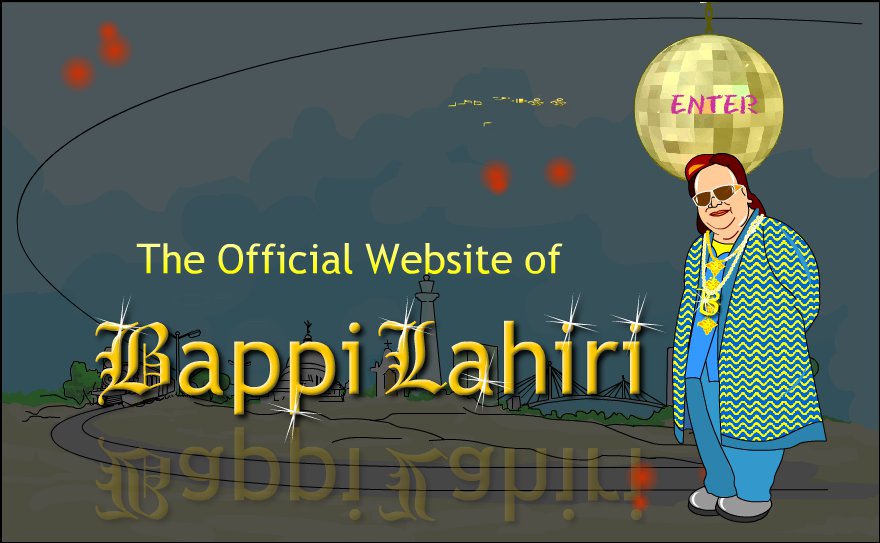 2. And the bling begins! Brace yourselves Bappaholics!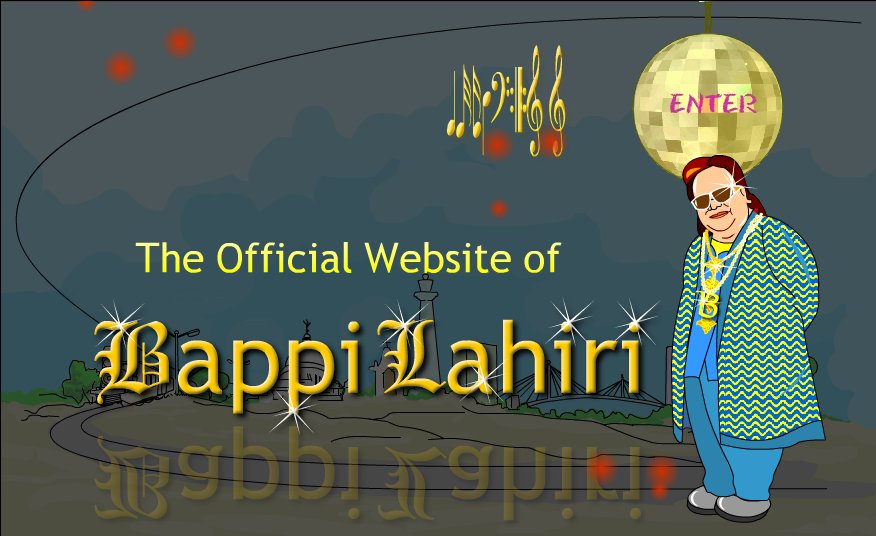 3.  A font way older than Bappi da

4. And then suddenly animated Bappi transforms into the real Bappi!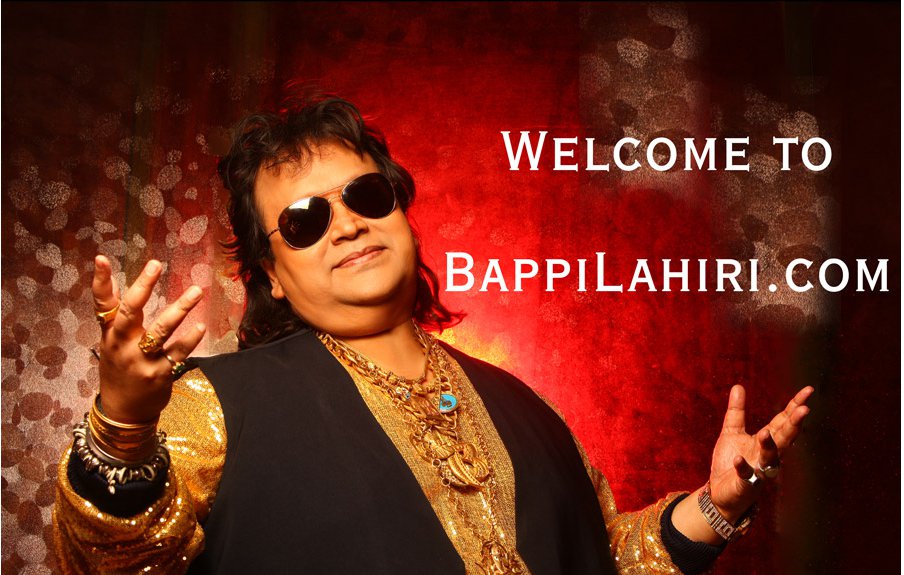 5.  An overview of the exciting world of Bappi!

6. Everything you want to know about Bappi. Plus a photo of a terrified looking Mother Teresa.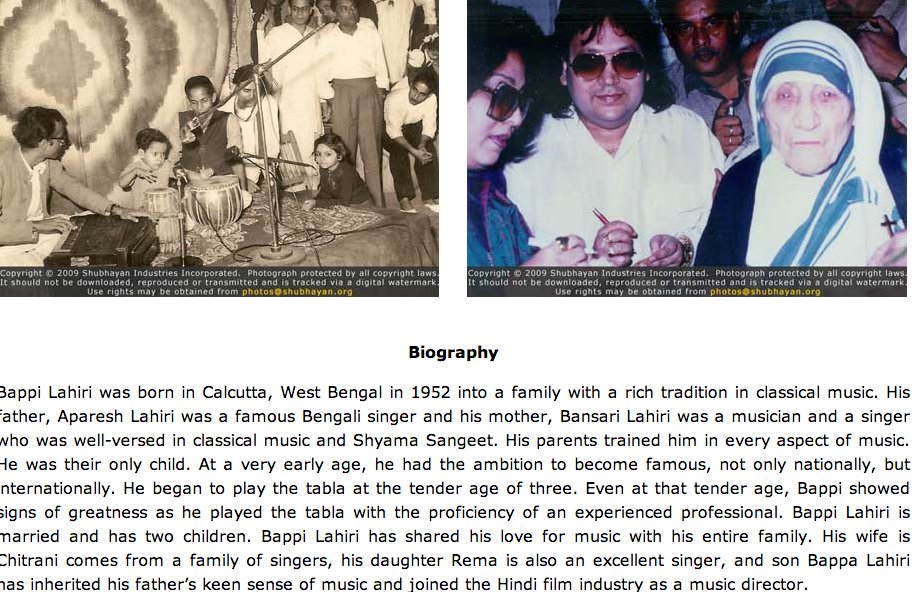 7. A chronological dissection of Bappi's career.

8. Photos of the international icon with lesser-known personalities like SRK and Lata Mangeshkar.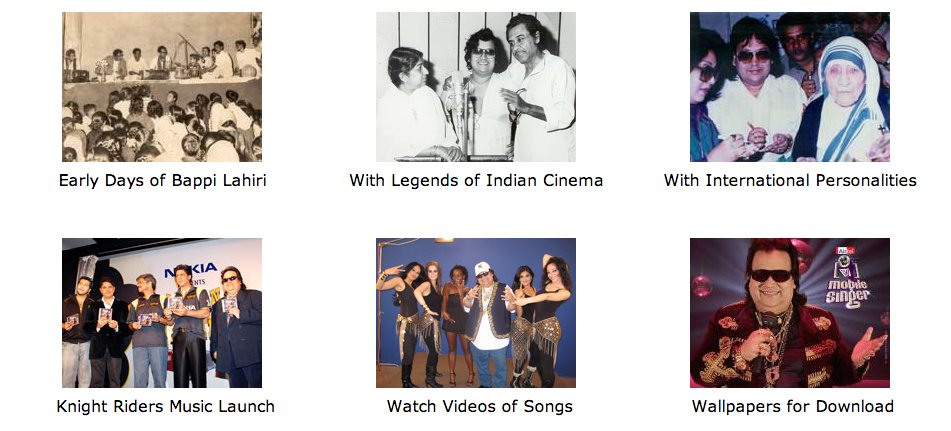 9. Go back in time with these Bappi classics.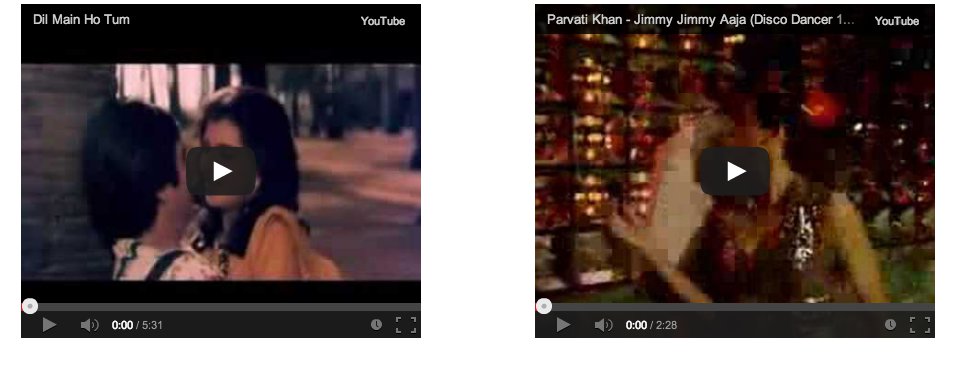 10. Yes there is a wallpaper section too just in case you want to see Bappi Da everytime you switch on your computer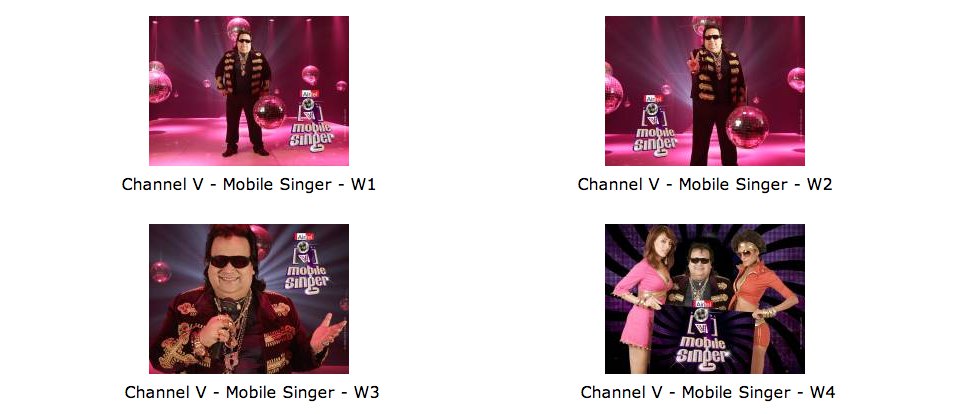 11.  Bappi's Blockbuster Hit Tracks for Your Pleasure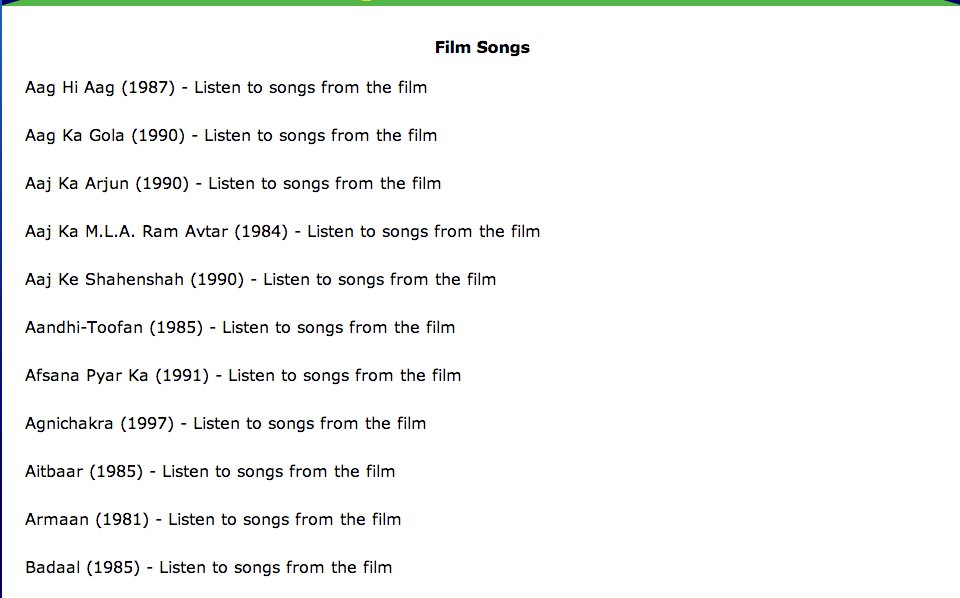 Bappi's Catchy Tummy Tapping Album Tracks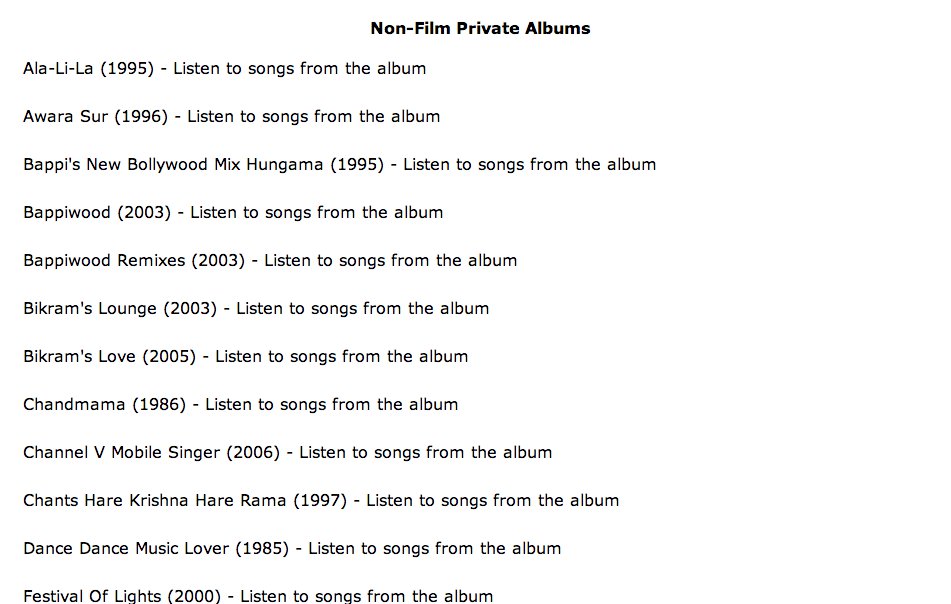 "Ami Kolkatar Rassagolla." That's my new ringtone from today!

12. Read this very very carefully if you want to hire Bappi to cut a ribbon!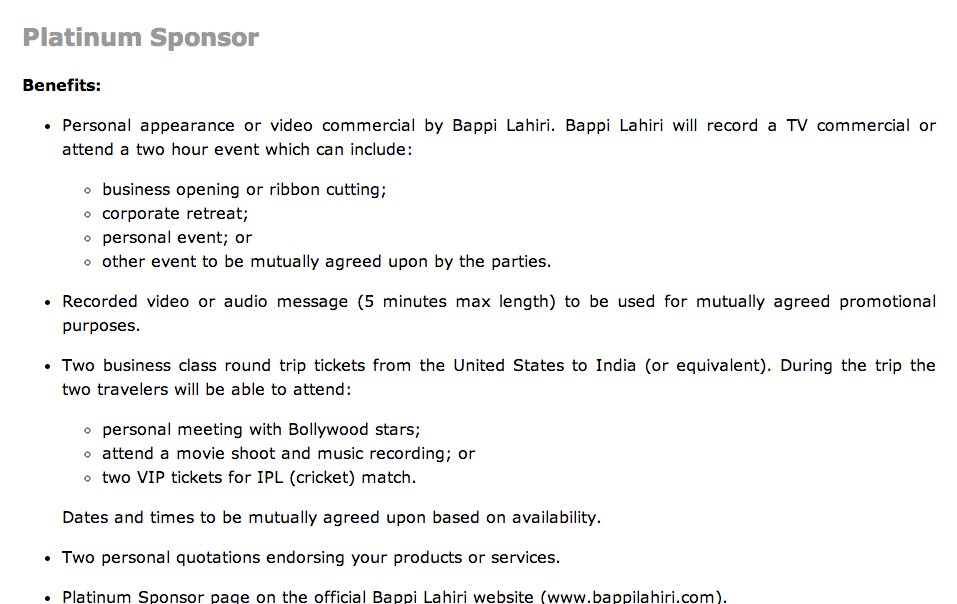 For Bappi Da's rich fans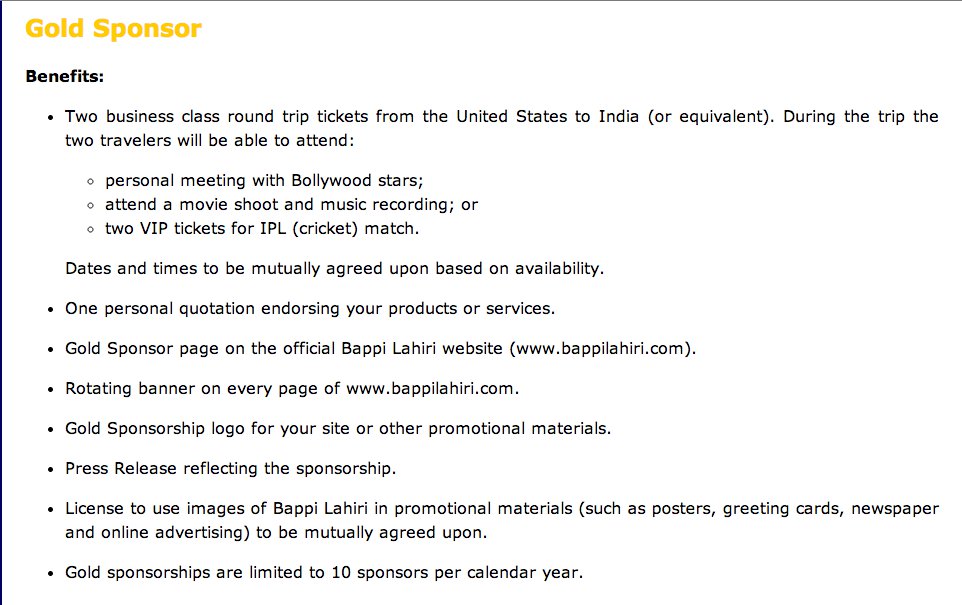 For Bappi Da's not-so-rich fans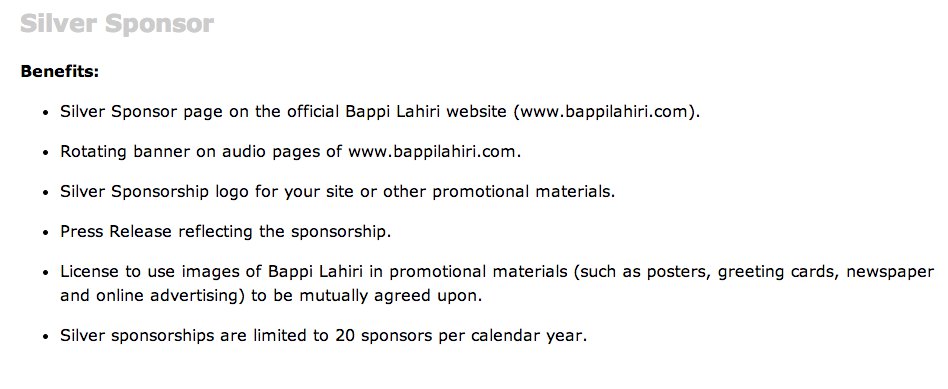 For Bappi Da's broke-ass fans
14. Suggestions? Hmm! More wallpapers please!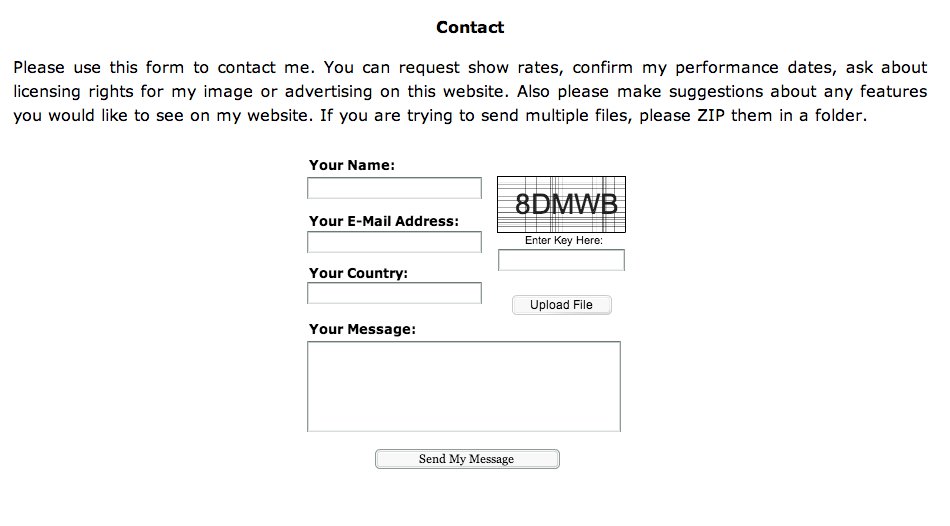 "That's right. Bappi has been protecting his intellectual property for over 60 years now"

To get the blu ray experience, do visit his website: http://www.bappilahiri.com/It's a real gem! And keep the volume of your speakers up when you're on the site because there's an absolutely orgasmic song in the background you don't want to miss!