If we're shooting for serious man goals then let's aim for the beard. Thanks to the wondrous place that the Internet is, we know all about a well-groomed Hipster Beard and a Ducktail, the Chin Curtain and a rowdy Stonewall Jackson. We clearly are spoilt for choice.
Beards happen to have magical properties – stroking a beard effortlessly makes way for great ideas, pubescent boys evolve into sexy beasts, and automatically acquire an aura of intellect (word to the wise: look out for these, it might be a ruse). You may be as charming as a teaspoon beneath that impeccable facial hair, but you could make women swoon for that mystery it inevitably spells. So ladies, girdle your loins, and boys prepare to take cue. Let's begin with the oldies but the goldies, shall we?
1. Jason Momoa
Who's he, you ask? But every self-respecting GOT fan knows Khal Drogo. Oh you sexy, wicked warrior, you have my consent.
2. Ryan Gosling
He is the most delicious entrée, main and dessert. All rolled into one.
3. Jared Leto
The sweet combination of a man bun and a killer beard.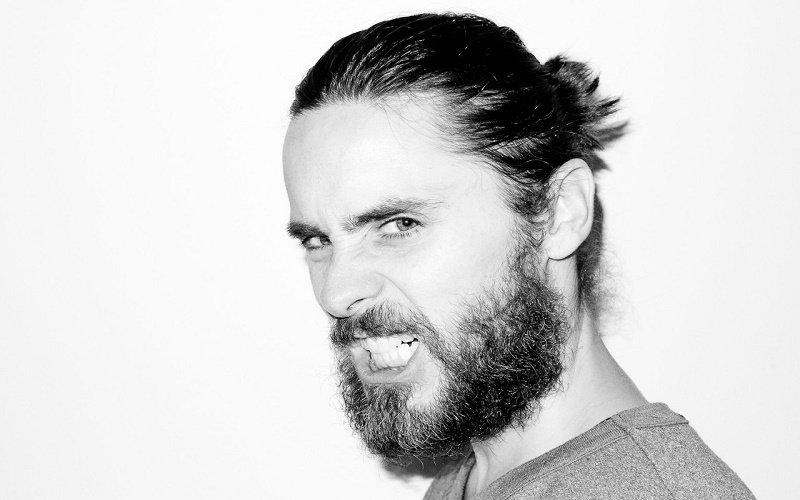 4. Akshay Kumar
While his films are your standard flops, they still rake in the big beard bucks.
5. Idris Elba
There are not enough words to do justice to the beauty of this man.
6. Jon Hamm
7. David Beckham
The Adonis of many a sexual awakening, this timeless beauty is a sight for the sore eyes.
8. Abhay Deol
Intelligent, humorous and a drop dead gorgeous beard to boot.
9. Arjun Kapoor
In the layered cake of this boy-turned-man, his beard is the delicious frosting.
10. Chris Hemsworth
God-man, did you say? This is what we're talking about.
11. Fawad Khan
12. Shahid Kapoor
He's married now. *WhyMiraWhy*
13. Jake Gyllenhall
Jake manages to tilt the balance every single time, with his uncanny ability to make a sack look sexy.
14. Tom Hardy
His British accent and that beard is a combination hand-crafted by the gods.
15. Farhan Akhtar
Backing up the talent quotient with that oh-so-sexy beard.
16. Ranveer Singh
17. Oscar Isaac
This Guatemalan hunk is 'Oh so delicious'!
18. George Clooney
Oh Clooney, you'll always be our old man crush.
19. Ranbir Kapoor
The bad boy of Bollywood has the perfect thigh tickler.
20. Hrithik Roshan
He looks like a Greek God, no less.
21. Jude Law
He resuscitated Dr Watson in the most fashionably sexy way.
22. Shah Rukh Khan
You name it. King Khan has it all.
23. Adrian Brody
His acting skills and his beard will reduce you to tears.
24. Vidyut Jamwal
This martial arts artist knows how to kill in more ways than one.
25. Andrea Pirlo
Dubbed as 'Il professore', this Italian footballer is the silent killer.
26. Chris Evans
This Avenger was frozen under ice all this while. *whyohwhy*
27. Hugh Jackman
He MADE Wolverine. Period.
28. Christian Bale
That husky voice and that killer beard can make Joker cry out loud.
29. Gerard Butler
The guy who will buy you flowers and whisper sweet nothings in your ears.
30. Leonardo DiCaprio
Like fine wine, you just get better and better.
Have some tissues handy, ladies. For the tears, obviously.