Tormund Giantsbane! When he was first introduced, his name invoked terror in the eyes of both wildlings and crows alike. 
But as seasons have gone by, we have realised that there's so much more to him than just hyper-masculinity. And he has delivered some of the best lines on the show so far.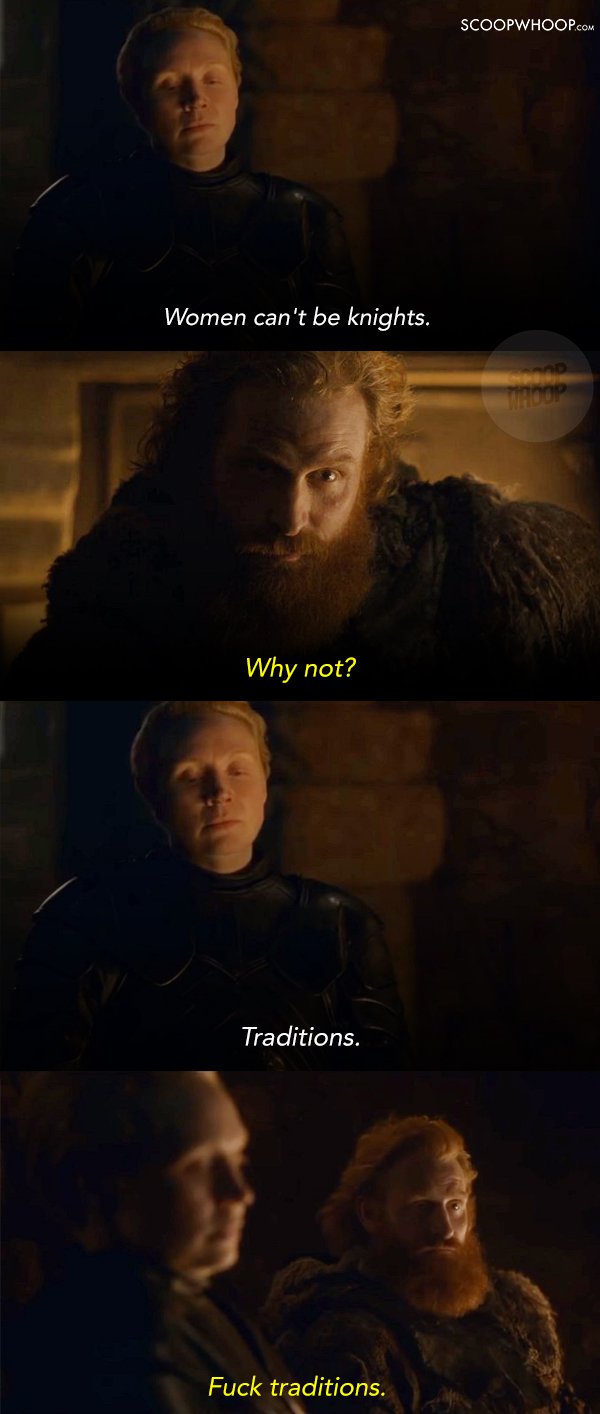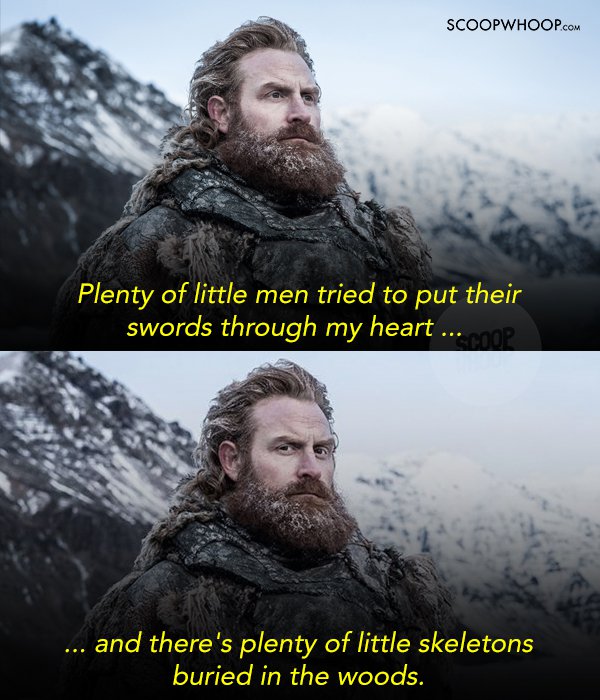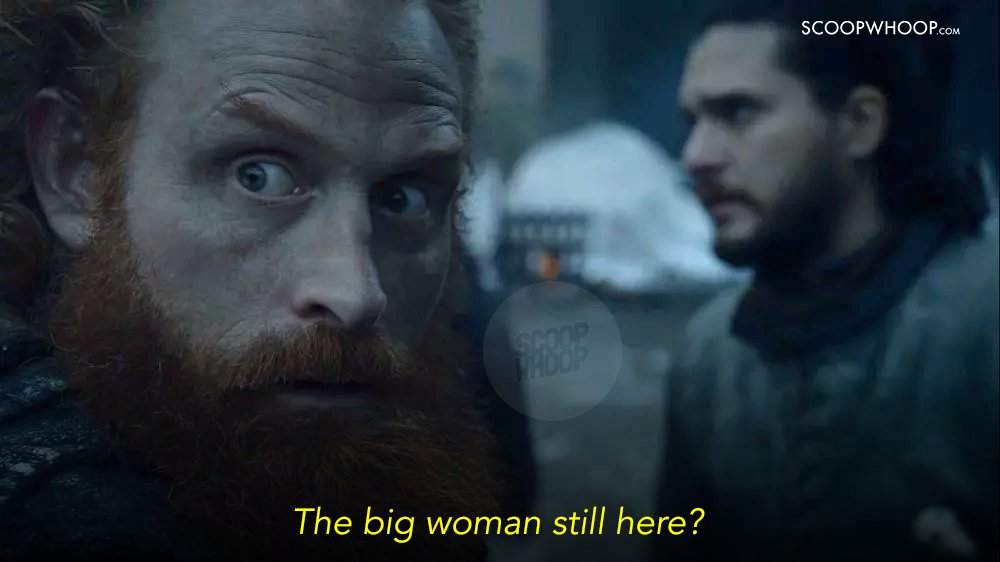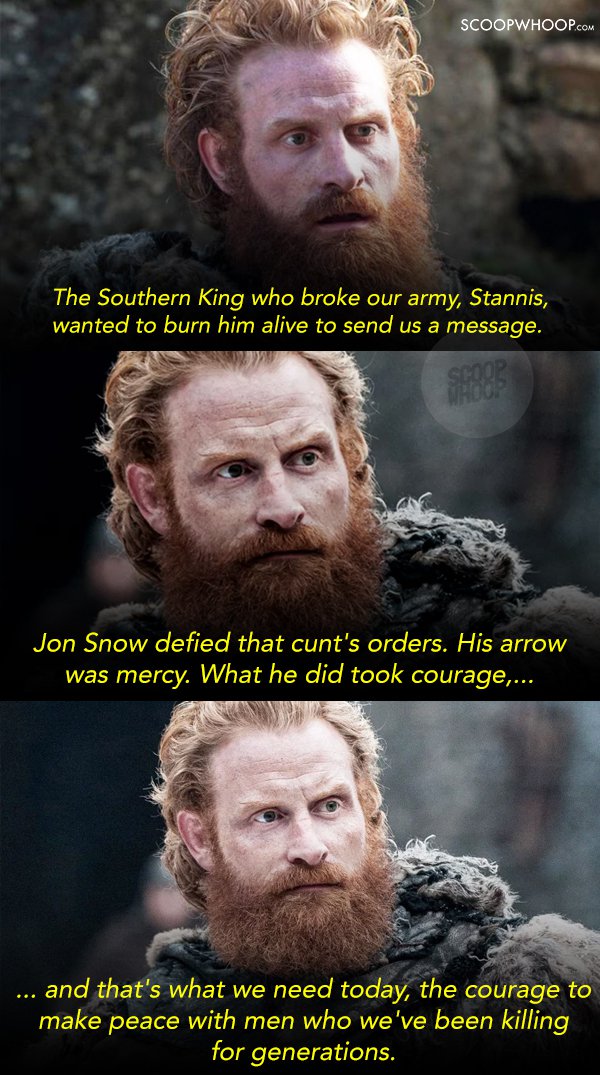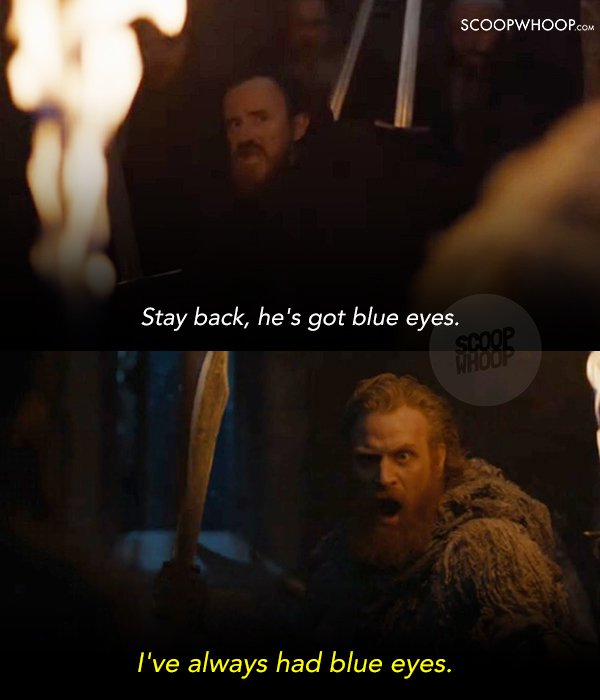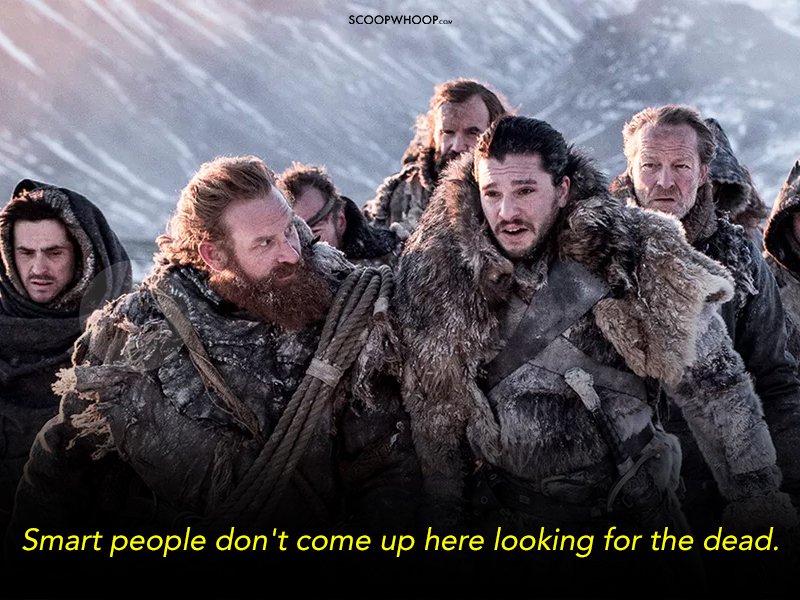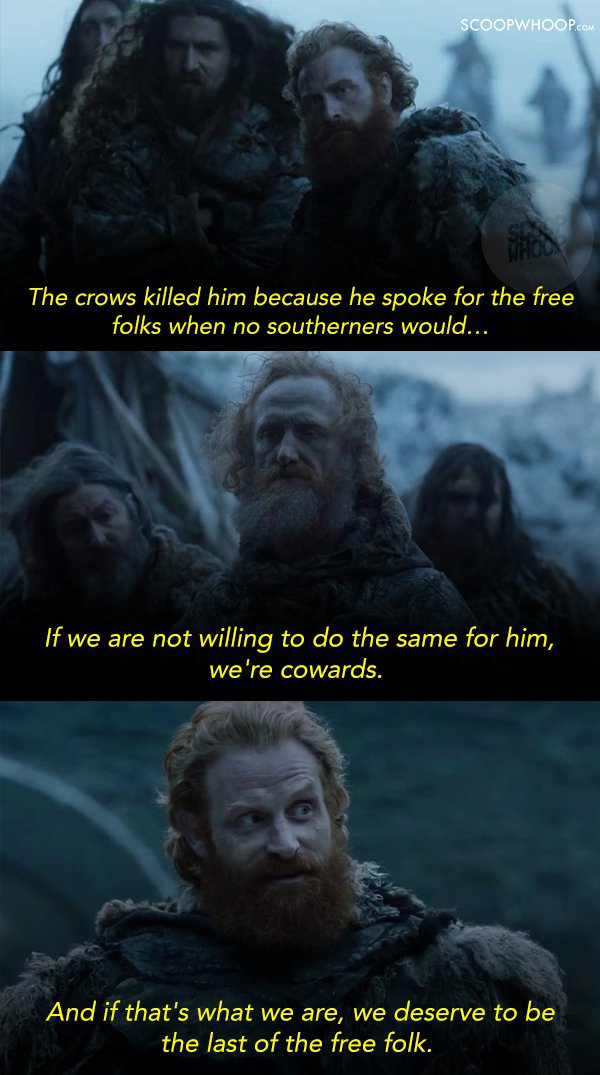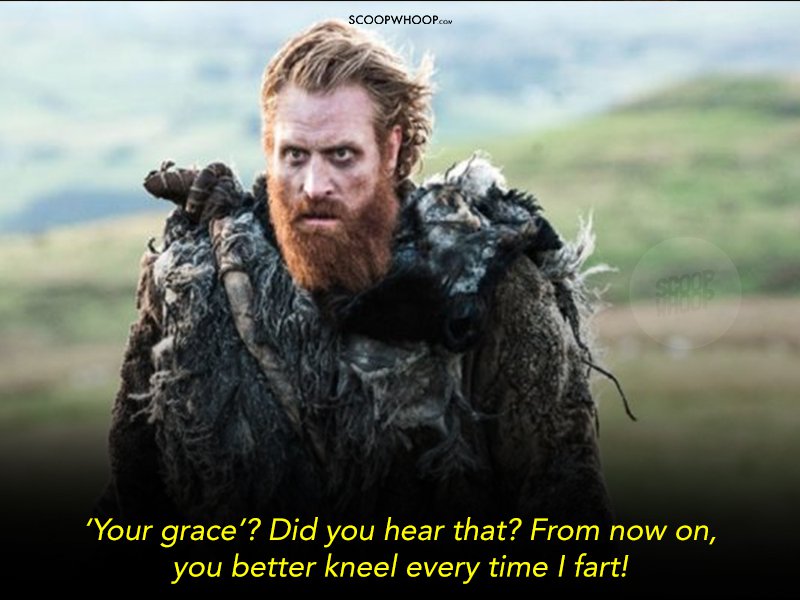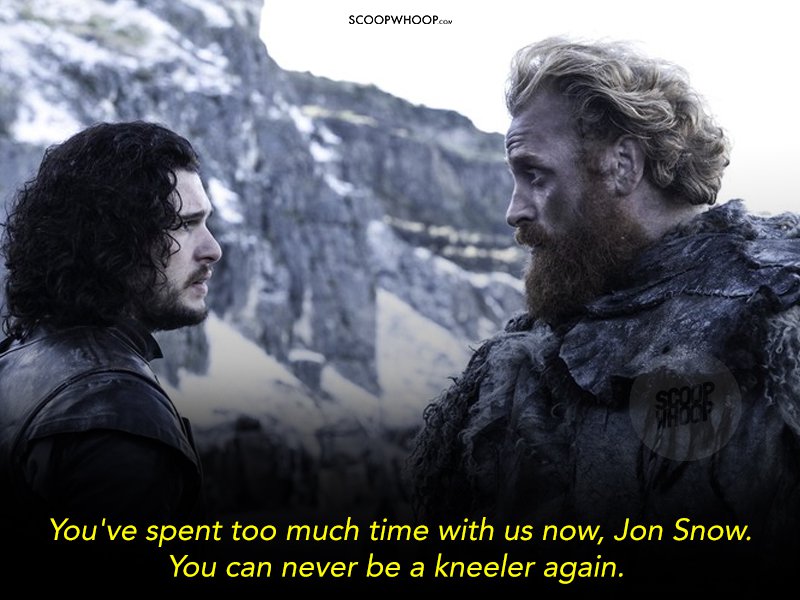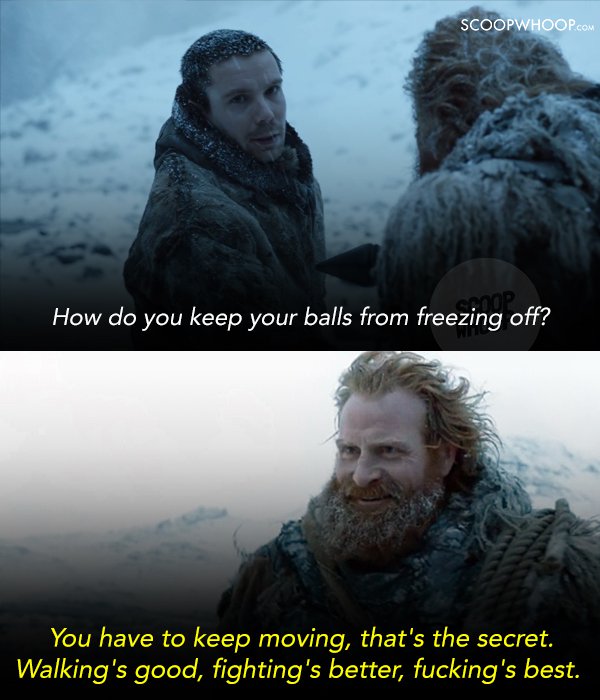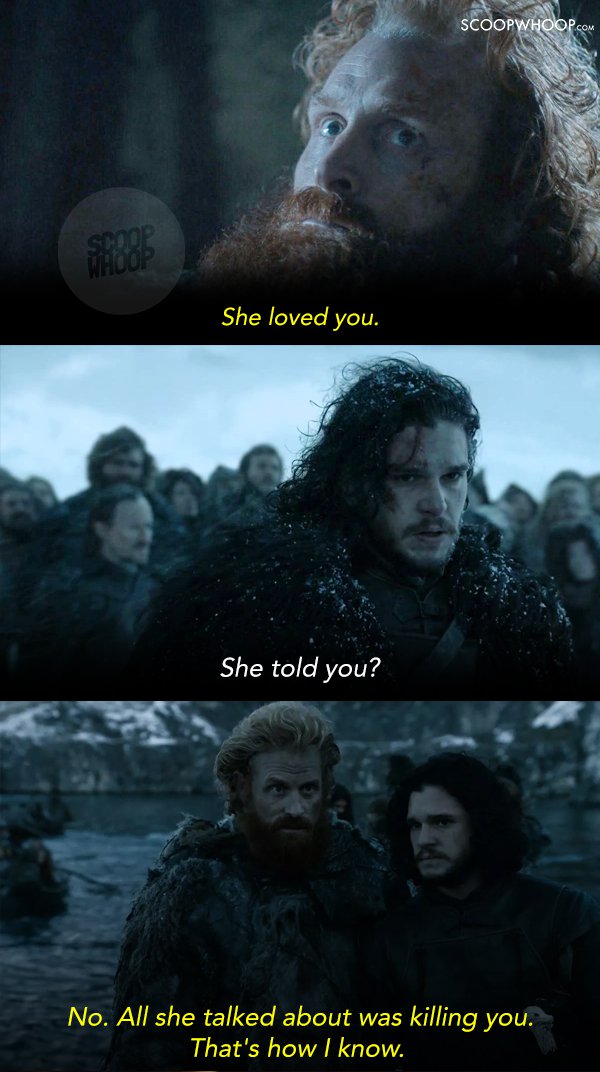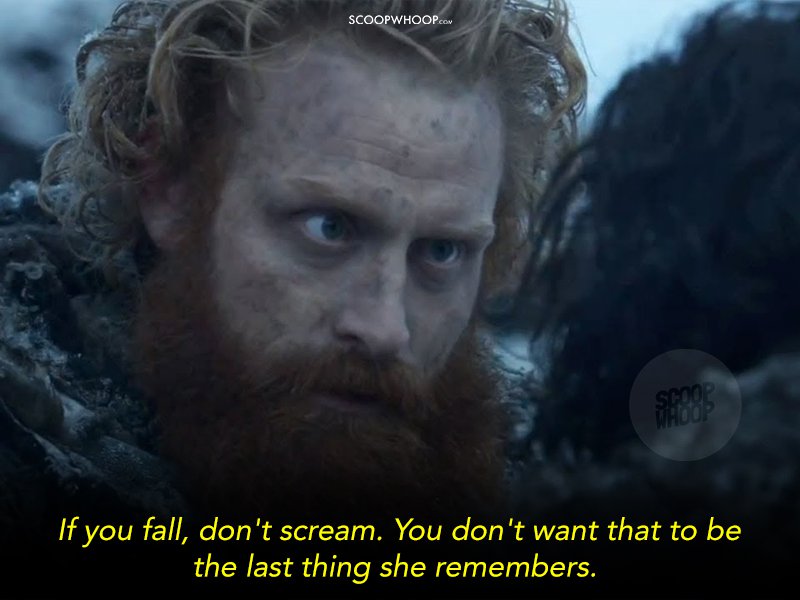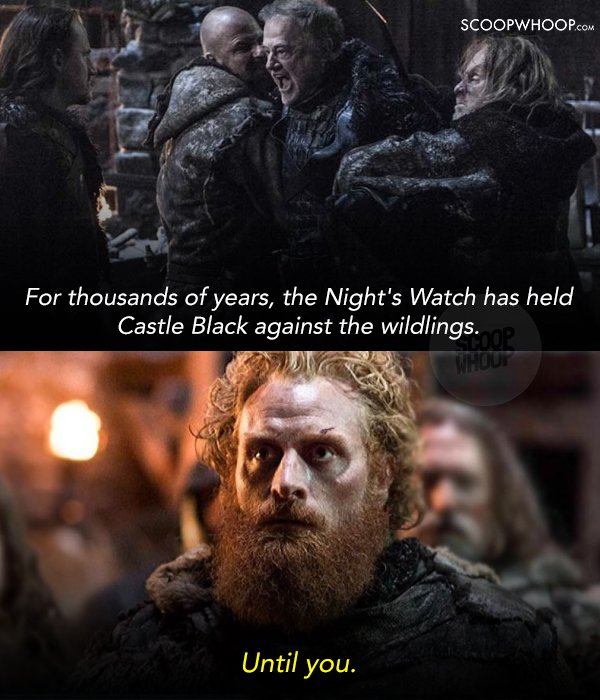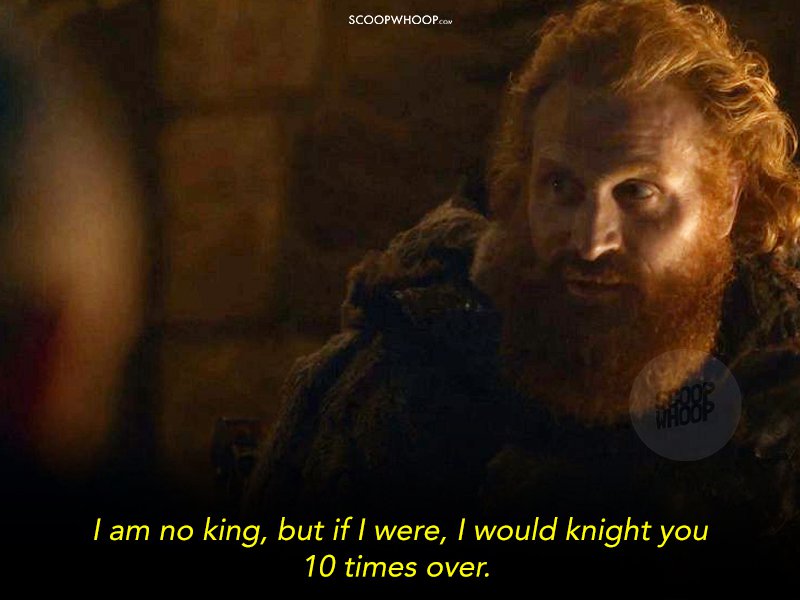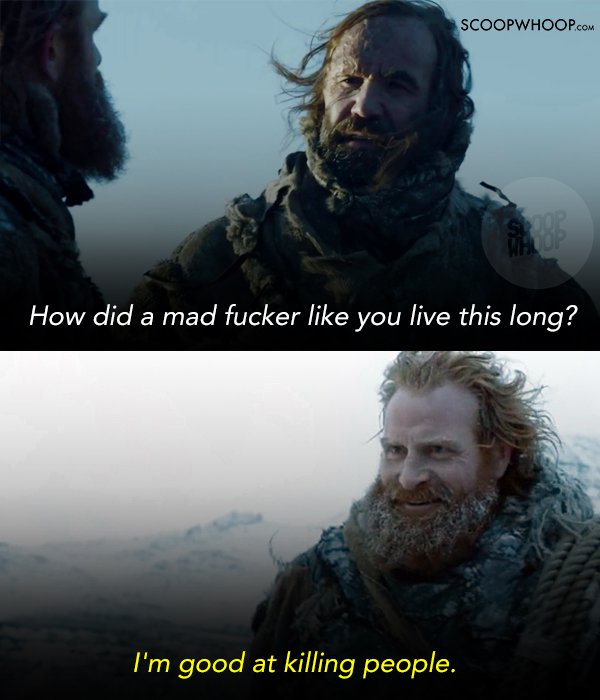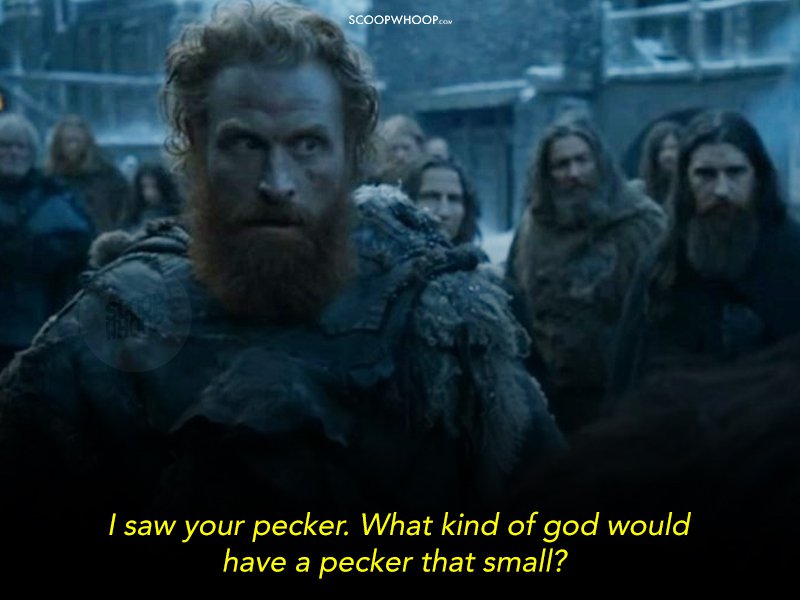 My man's got some of the funniest lines on the show, doesn't he?