The relationships presented on celluloid might either be picture perfect or severely screwed but more often than not, certain characters and relationships feel highly relatable. The complexities of female friendship are such that they can't always be expressed on the sidelines of a man-woman love story. It goes deeper than that. The different layers of such friendships have been beautifully explored in many films that would be a delight to watch with your group of girlfriends. 
Here's a list of 20 films that you can totally watch with your best girl mates:
1. Frances Ha (2012)
This film captures the spirit of every 20-something who's trying to find a direction in life. It perfectly showcases the dilemmas of choosing flatmates, the romantic relationships that don't really mean as much, and the surprise/shock one feels when your friends actually achieve their goals in life. Frances Ha captures it all. Frances (Greta Gerwig) and Sophie (Mickey Sumner) are the best of friends and live together but then life moves on. The love Frances has for Sophie, which just can't be put to words, stays throughout, but her expression of love just changes with time. Watch this film with your best friend and you'll know what Meredith Grey meant when she told Yang, "You're my person."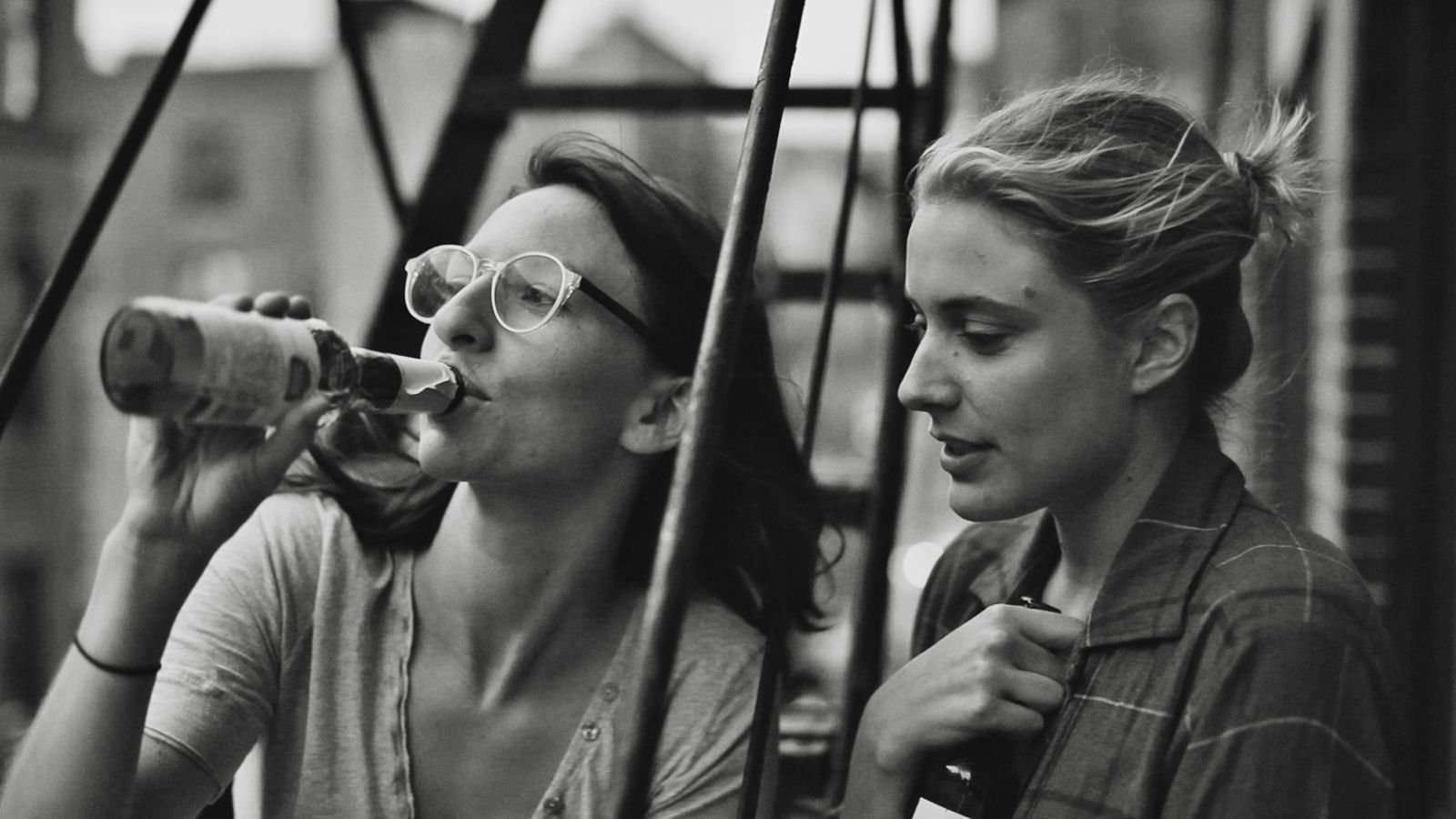 2. Thelma & Louise (1991)
Thelma (Geena Davis) & Louise (Susan Sarandon) are dramatically different from each other but they still are the best of friends. To take a break from their mundane lives, they decide to take a short trip. What happens on the trip takes them in a different direction altogether. Like regular people, they fuck up numerous times but Louise, being the strong one, takes it upon herself to protect them both. The strength of their friendship is tested over and over again but they stand by each other through it all.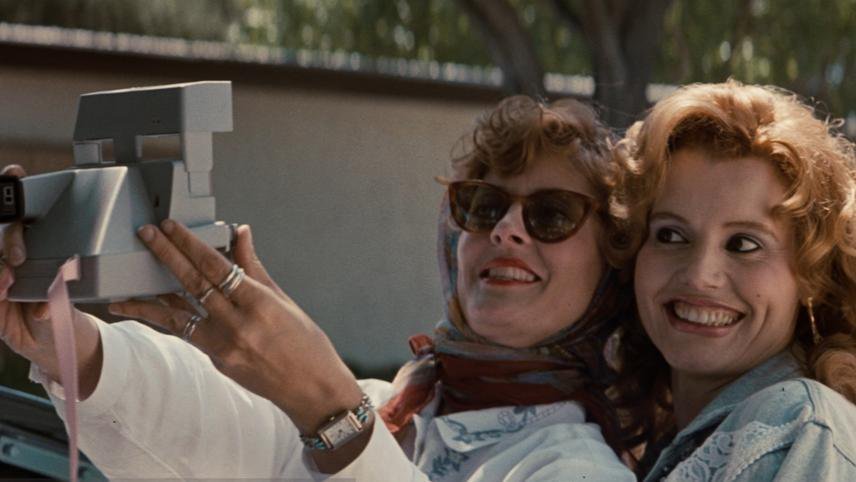 3. 4 Months, 3 Weeks and 2 Days (2007)
This Romanian film is the story of two friends who live in Communist Romania. The film is set in the late 1980s when it was illegal to get an abortion in the country. When Gabriela (Laura Vasiliu) gets pregnant, Otilia (Anamaria Marinca) has to find a way to help her friend get an abortion and not get caught. The things they have to go through to get the procedure done will make you highly uncomfortable and also hate Gabriela a little but this film is one of the best examples of discovering the strength you never even knew you had.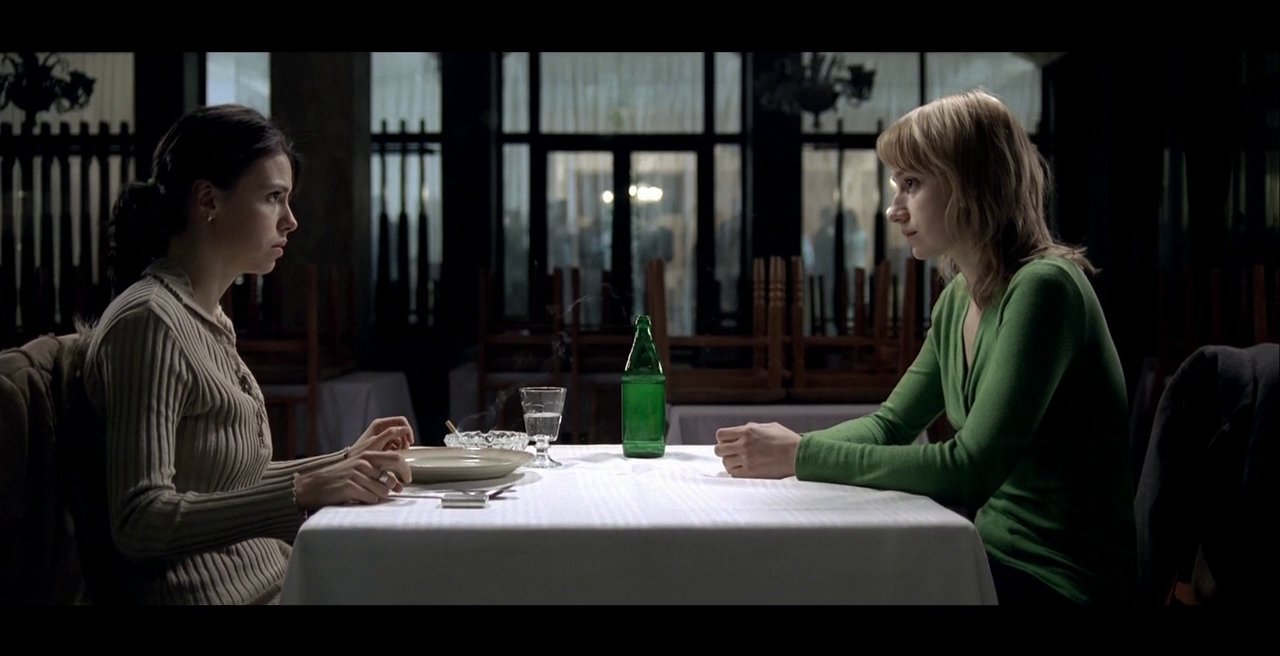 4. Bridesmaids (2011)
You know there are times when you say you'd do anything for your best friend but it really doesn't go like you had planned. That's what happens with Annie (Kristen Wiig) in this one. Her intentions are in the right place when she's asked to be the 'Maid of Honor' for her best friend, Lillian's (Maya Rudolph) wedding, but a streak of unlucky events force Lillian to remove her from that position. The film has a great ensemble of characters which form the bride's wedding party. It's just the perfect film to watch with your best friends.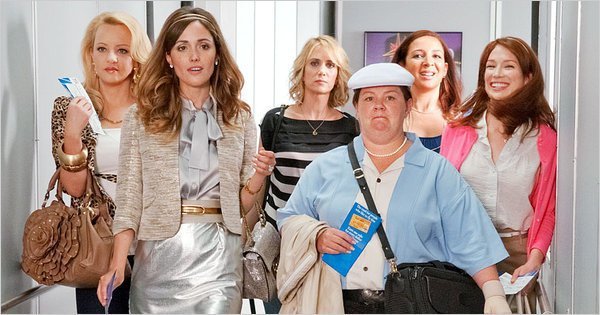 5. Queen (2014)
While Queen is definitely the film that shows Rani's (Kangana Ranaut) journey of finding her own self, a significant part of that journey is where she befriends people in a foreign land. Her friendship with Vijayalakshmi (Lisa Haydon) gives her the confidence to survive in a foreign country. It's in her company that Rani discovers a side of herself where she's much happier, confident and learns to rise above the heart break she has just had.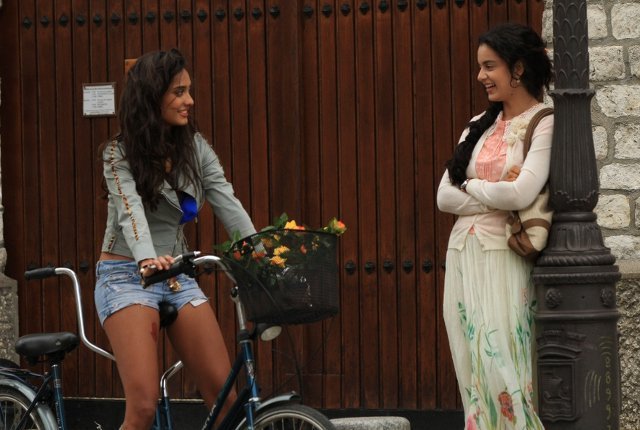 6. Heavenly Creatures (1994)
Pauline (Melanie Lynskey) and Juliet (Kate Winslet) are both teenagers living in New Zealand. They start bonding over the illnesses they have suffered as kids and their bond gradually deepens. Together they create a world of their own, which is far away from all the worldly problems. Their fantasy world starts taking over their life and they start believing it to be as real as life. The stress of the real world causes them to engage in violent and even murderous fantasies about people who try to oppress them and they start planning a murder. This story of teenage friendship with dramatic and violent twists is not one of the rosy friendship stories and that is exactly why this film is a must watch.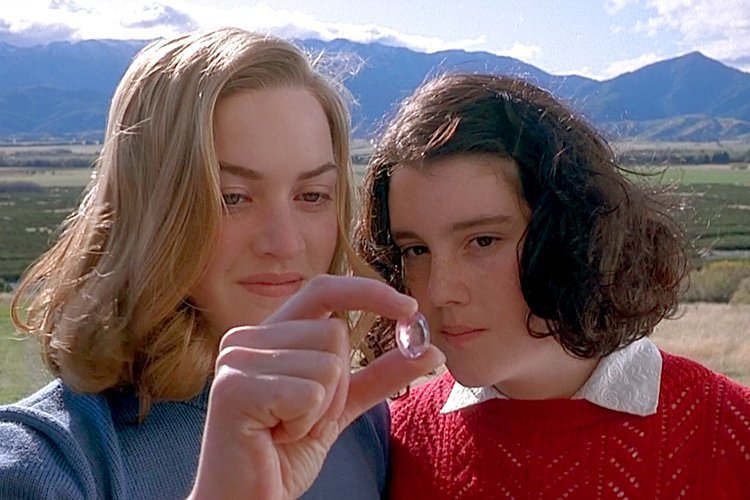 7. Mona Lisa Smile (2003)
Set in the 1950s, this film is the story of a group of women studying in college and their teacher Katherine (Julia Roberts). Katherine's radical approach towards career and life is first met with a lot of criticism. A lot of students don't support her ideology which causes various fights amongst their group but they emerge stronger and find their true calling with each other's support.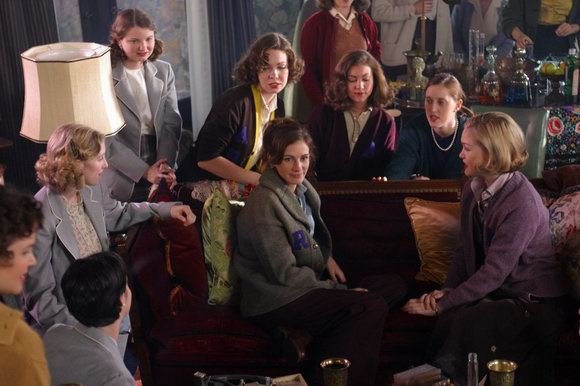 7. Mean Girls (2004)
Not exactly a tale of true friendship on a surface level, but this one is the best film to watch with your girl friends. The cliques that are formed in high school form the base of this comedy. Cady (Lindsay Lohan) enters a high school and this happens to be her first experience at socializing with people. She's immediately befriended by Janis and Damien. Their plans to bring down the 'Queen Bee' Regina (Rachel McAdams) are hilarious. This film has gained a cult status over the years and is definitely a must watch.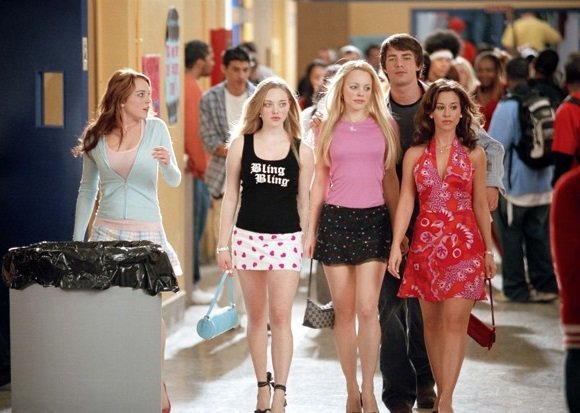 8. Dedh Ishqiya (2014)
Dubbed as the Indian Thelma & Louise, this film starts with the adventures of Khalujan and Babban when they plan to con Begum Para (Madhuri Dixit). But certain events unfold and we get to see the relationship that Begum Para and her confidante Muniya (Huma Qureshi) share. Despite all the conflicts that the two men try to create between them, the plans the two women have with and for each other remain unchanged.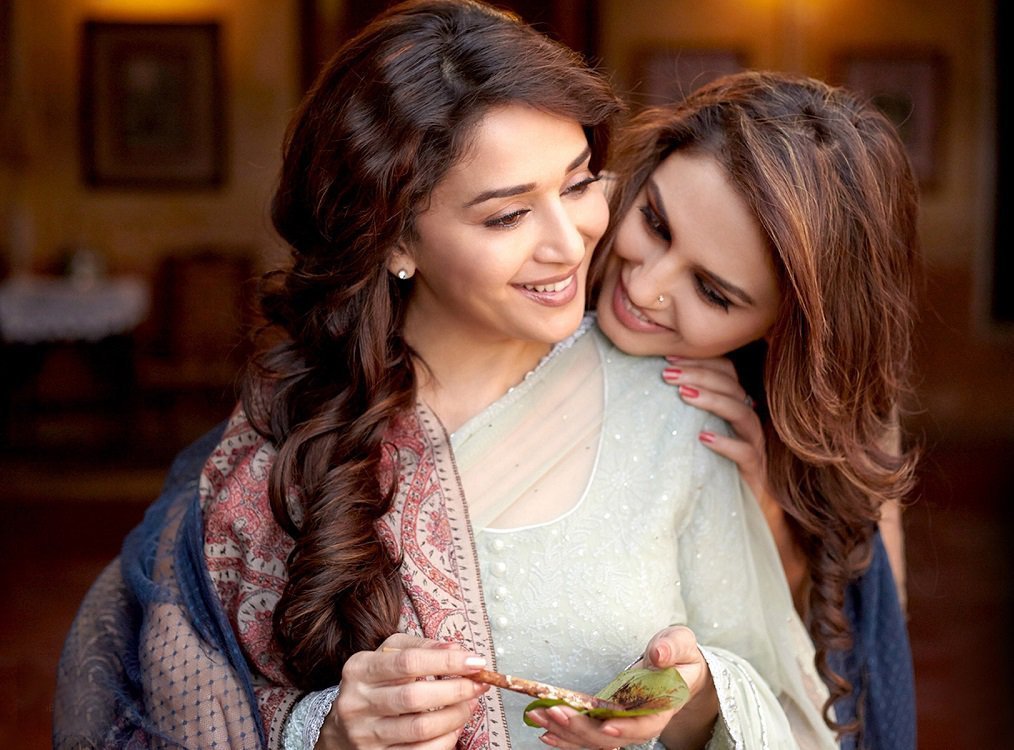 9. The Sisterhood of the Traveling Pants (2005)
Four teenage girls who are the best of friends have to spend an entire summer apart. They find a pair of pants that magically fits them all despite their very different measurements. They decide to call them the 'travelling pants' and share them over the course of the summer. This film was praised for its realistic portrayals of the lives of teenage girls and is totally the film you can watch with your girlfriends.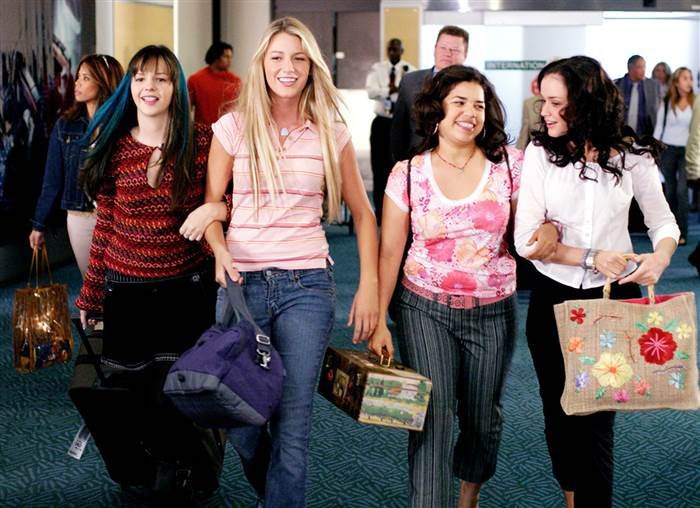 10. Sex and the City: The Movie (2008)
Carrie, Miranda, Charlotte and Samantha's lives kept the audience engrossed for six years and so when the makers announced the movie, the audience was really excited to know the next chapter of their lives. Their friendship saw various ups and downs through the course of the TV series and the movie. We're pretty sure you've already watched it a couple of times, but this time, make sure you do it when your girl gang is around.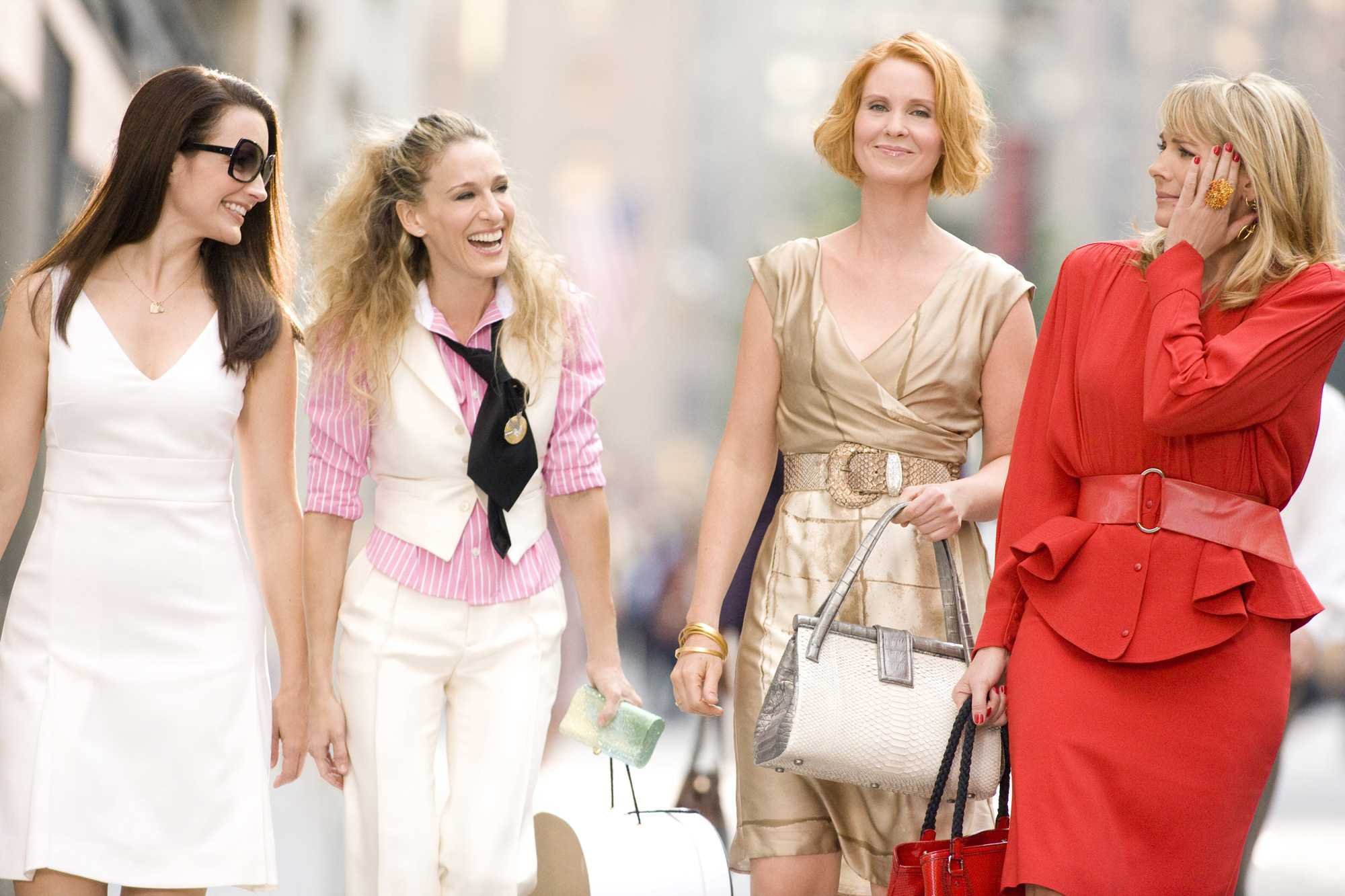 11. Beaches (1988)
C.C. (Bette Midler) and Hillary (Barbara Hershey) have been friends for more than 30 years. They come from very different backgrounds but have supported each other through everything. From pen pals, to roommates, and to even cutting each other off voluntarily, they've seen it all. Their friendship takes a weird turn when they both fall for the same man but as life moves on, they realise how much they mean to each other and resolve their differences. Their friendship lasts despite all the road blocks and thus, this film is a must watch.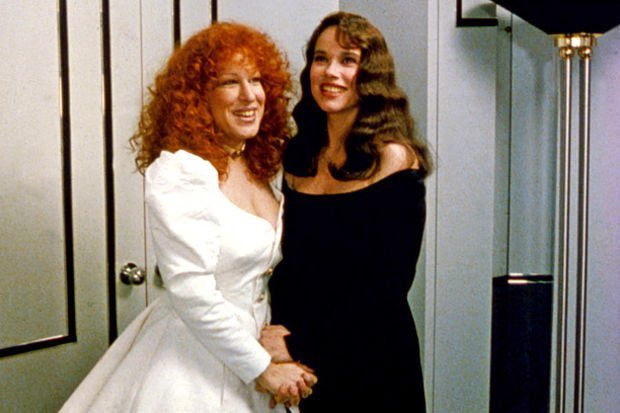 12. Ghost World (2001)
Enid (Thora Birch) and Rebecca (Scarlett Johansson) are about to finish high school but Enid's diploma is held back due to failing an art class. The two make a prank call to an unknown man but Enid starts sympathizing with him. Rebecca, in the meanwhile, starts getting her life together. She finds a job and arranges for her and Enid to live together but Enid's priorities have changed by now. The film, in a subtle way, focuses on the gradual decline of their friendship which ultimately ends. The humour in the film distracts the audience from the bittersweet tale of their friendship.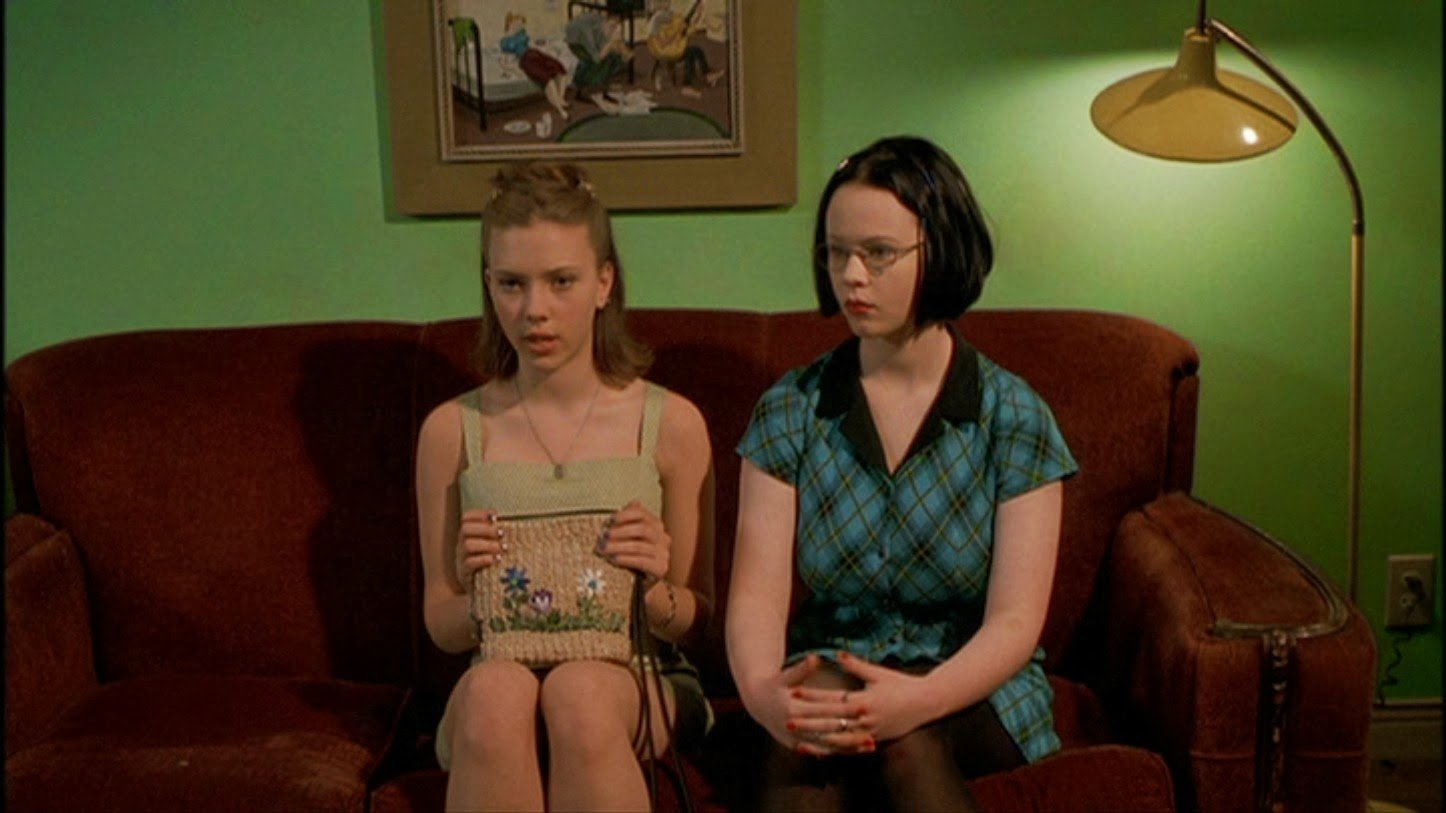 13. Angry Indian Goddesses (2015)
Touted as Bollywood's first out-and-out female buddy film, AIG is a beautiful take on the different kinds of friendships women share. Women from different walks of life get together for their friend's wedding. The events that unfold let out some secrets which form the plot of this film.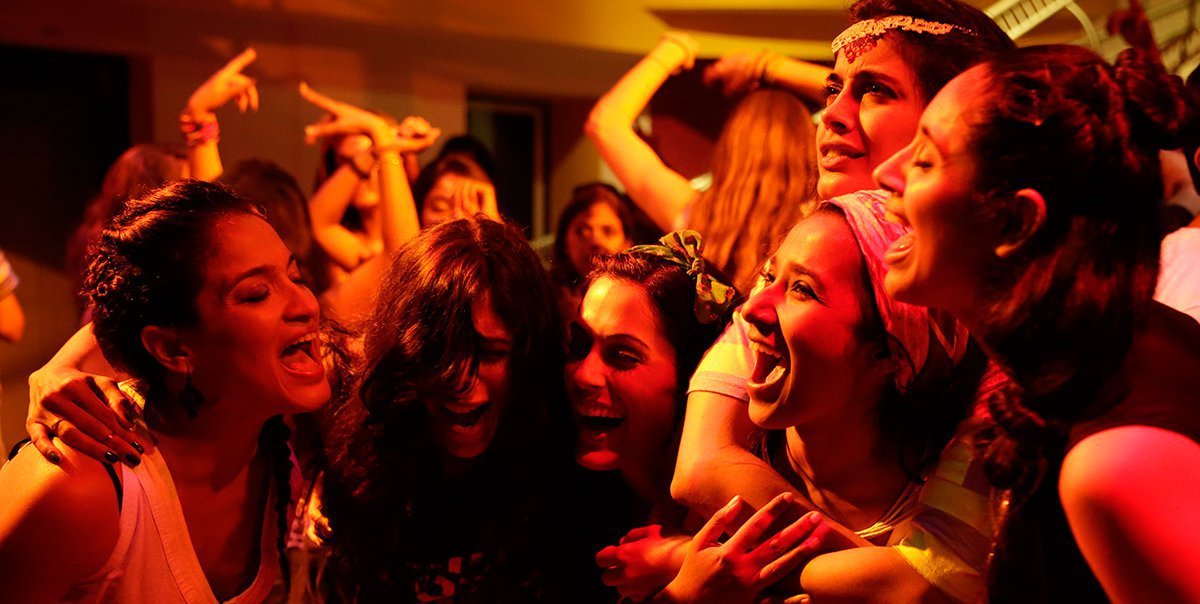 14. Bride Wars (2009)
Emma (Anne Hathaway) and Liv (Kate Hudson) have been best friends since they were kids and have planned the tiniest details of their weddings since they first attended one. The two get engaged just after one another and expect to be each other's 'Maid of Honor' but the availability of the venue causes a rift between them. The wedge deepens after they start trying to sabotage the other one's wedding preparations. Will the friends be back to normal again? Watch the movie to see these events unfold.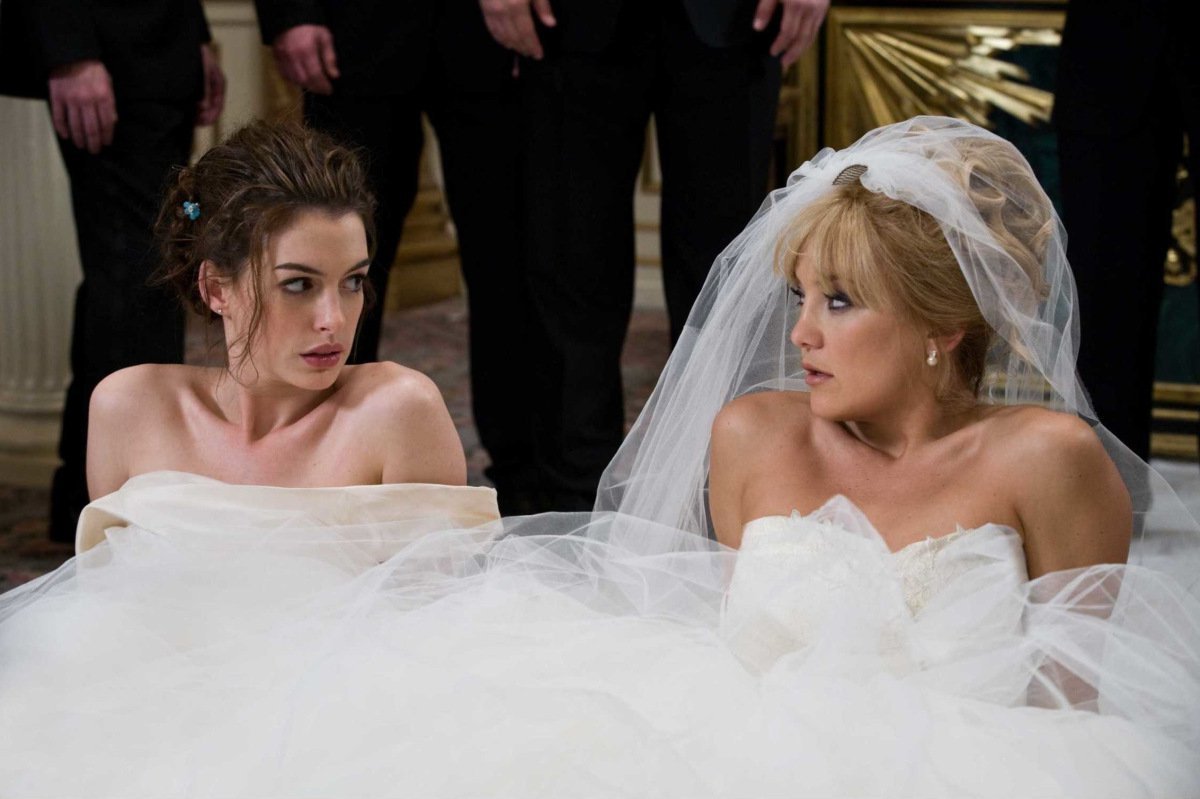 16. Snow Flower and the Secret Fan (2011)
The film, set in China, is about two girls who are forever bonded as sworn sisters in the 19th century. They are isolated by their families and start writing to each other on a 'secret fan' that Snow Flower possesses. In the present day, they are both struggling with their respective relationships. Their present day life leads them to find out what binds them and their strong ancestral connection.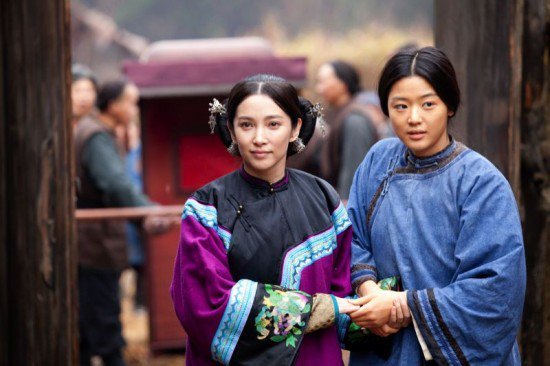 17. The First Wives Club (1996)
Four young friends promised to be there for each other for the rest of their lives when they graduated. In the present day, after decades, they have lost touch and reunite when one of them commits suicide after learning about her husband's infidelity. The three friends discover that they aren't doing much better in their respective marriages and unite in support. The film is a story of friends who haven't stayed in touch for years but their love for each other has stayed.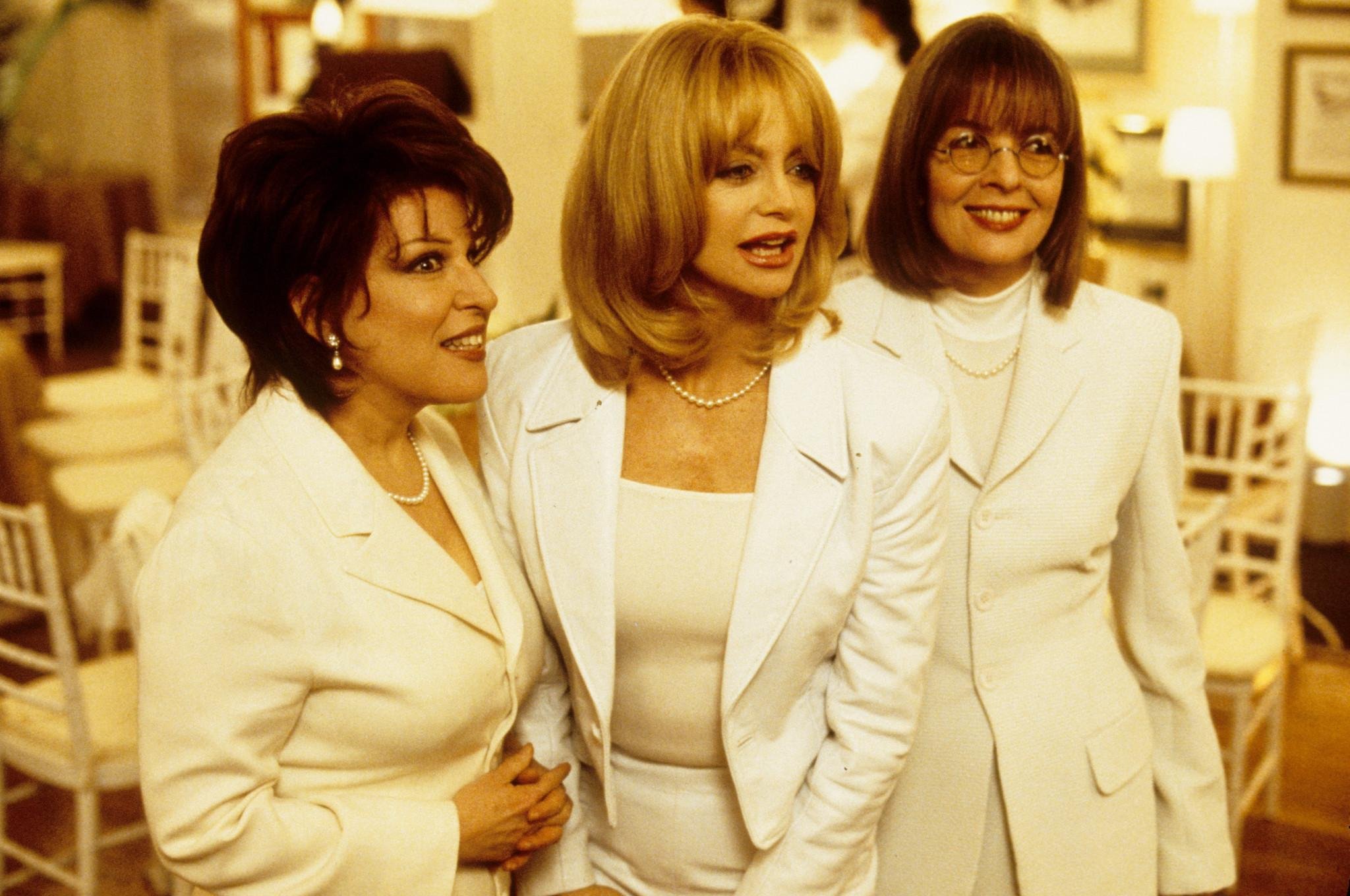 18. Romy and Michele's High School Reunion (1997)
Romy (Mira Sorvino) and Michele (Lisa Kudrow) live together and aren't doing great in life when they learn of their upcoming high school reunion. Excited about the reunion, at first, they are soon worried that they won't be able to make a great impression at the event. They decide to fake it and it somehow results in their falling out. The film is a fun take on how high school cliques affect grown-ups too.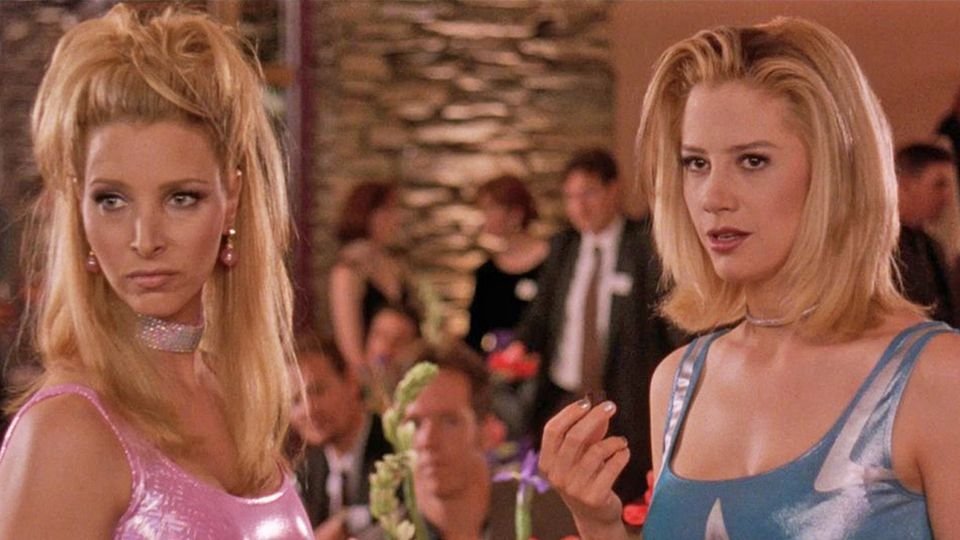 19. Now and Then (1995)
Narrated in flashback, the film centers on the events that occur one summer between four friends. The film, though a story of four young girls, is accessible to any age and talks about friendship in different age and time periods. The girls are extremely different when it comes to their background, lifestyle and even their personalities but that provides them with a different perspective to each situation.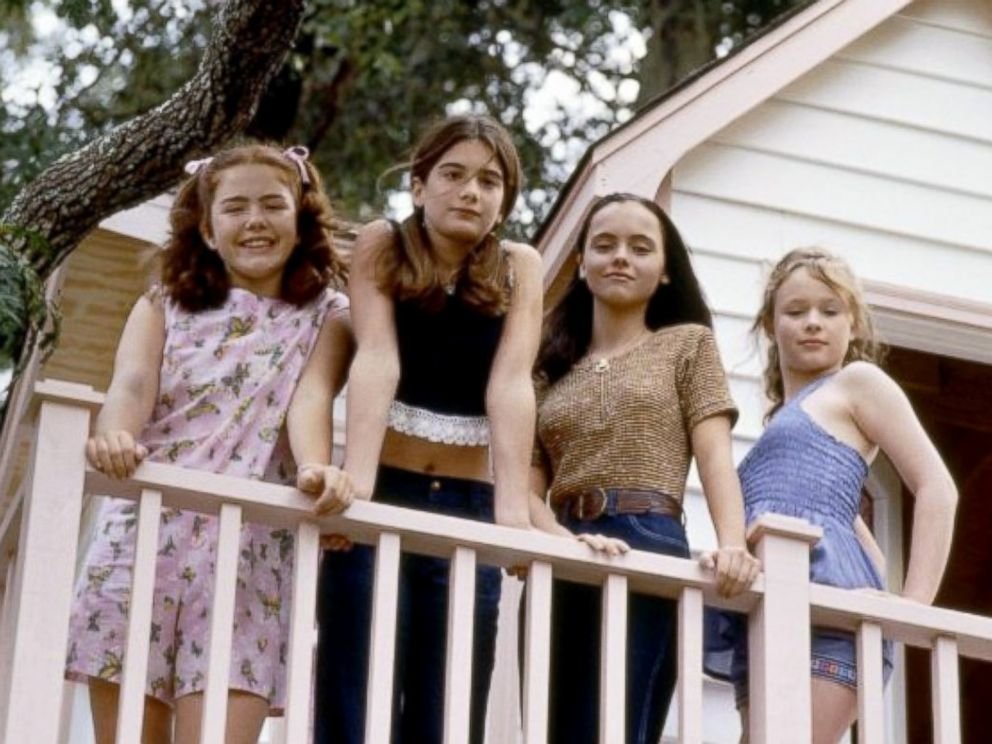 20. Steel Magnolias (1989)
The film centers on the friendships that are formed between women who work at a home based beauty salon. The complexities of their relationships with each other increase when one of them is suffering due to a medical condition. The other women decide to be happy for their friend whose decision might end her life. The intricacies of delicate relationships are explored beautifully in this film.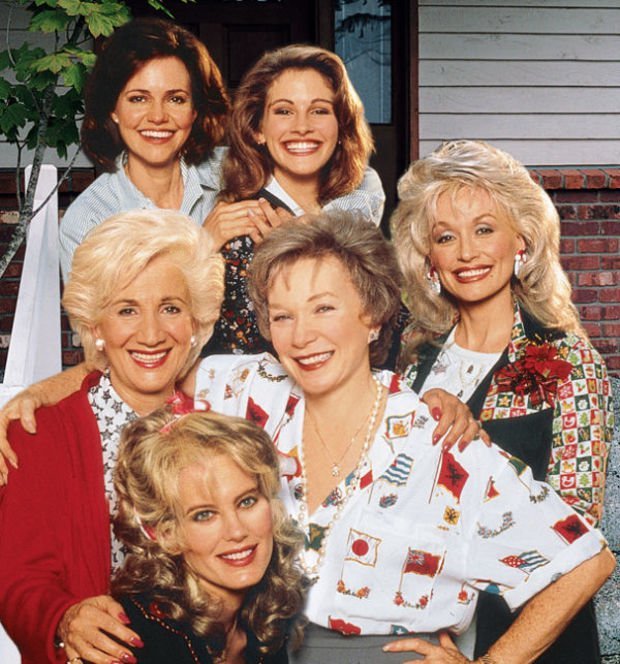 Just throw in those pajamas, call your girl gang and don't forget to grab some popcorns!