Megastar Amitabh Bachchan is one witty man you will find on social media who isn't shy of correcting people openly on Twitter. No wonder he's got  21 million followers. 
On the first day of June, Arjun Kapoor like many of us was shocked that it's already the 6th month of 2016, which means within 30 more days half the year would come to an end.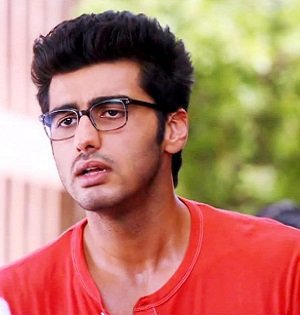 And talking about how time flew, Arjun tweeted: 
Half the year s almost gone !!! June is here !!! For F**K sake how is time flying so fast !!!

— Arjun Kapoor (@arjunk26) June 1, 2016
But look what Mr Big B had to say in reply. 
And taking the superstar's suggestion seriously, Arjun further wrote
However this isn't the first time Big B has corrected people for subtly using the 'F' word. Previously he corrected senior journalist Rajdeep Sardesai too, when he blatantly told his haters to 'f-off'. 
@sardesairajdeep Wo ! Rajdeep ?? never expected 'f' word from you .. if you have right to criticize, learn to take on chin when others do !!

— Amitabh Bachchan (@SrBachchan) February 4, 2012
Here is the Shahenshah trying to make Social media a clean place. Don't you just love this superstar?