Don't we all love playing games? But then, our parents aren't big fans of us being hooked to our phones for endless hours. I personally feel, that for the all the games we've played, a little bit of gratification would have been great. And maybe, maybe our parents wouldn't have been so finicky about us enjoying. Well, what if I told you that you can win vouchers worth 1 Crore just by playing a game? Folks at Big Bazaar have made it quite possible. 
They recently launched Deal Skyfall, a simple mobile game that lets you win shopping vouchers worth 1 crore which you can redeem during their upcoming Sabse Saste Panch Din that start from the 24th January. 
Now, I am a sucker for games, so I decided to give it a go. And no, I am not the best game reviewer there is, but I could share the fun I had while playing it. So here goes:
As the name suggests, you actually have to catch deals with the flying (or, rather falling) bird.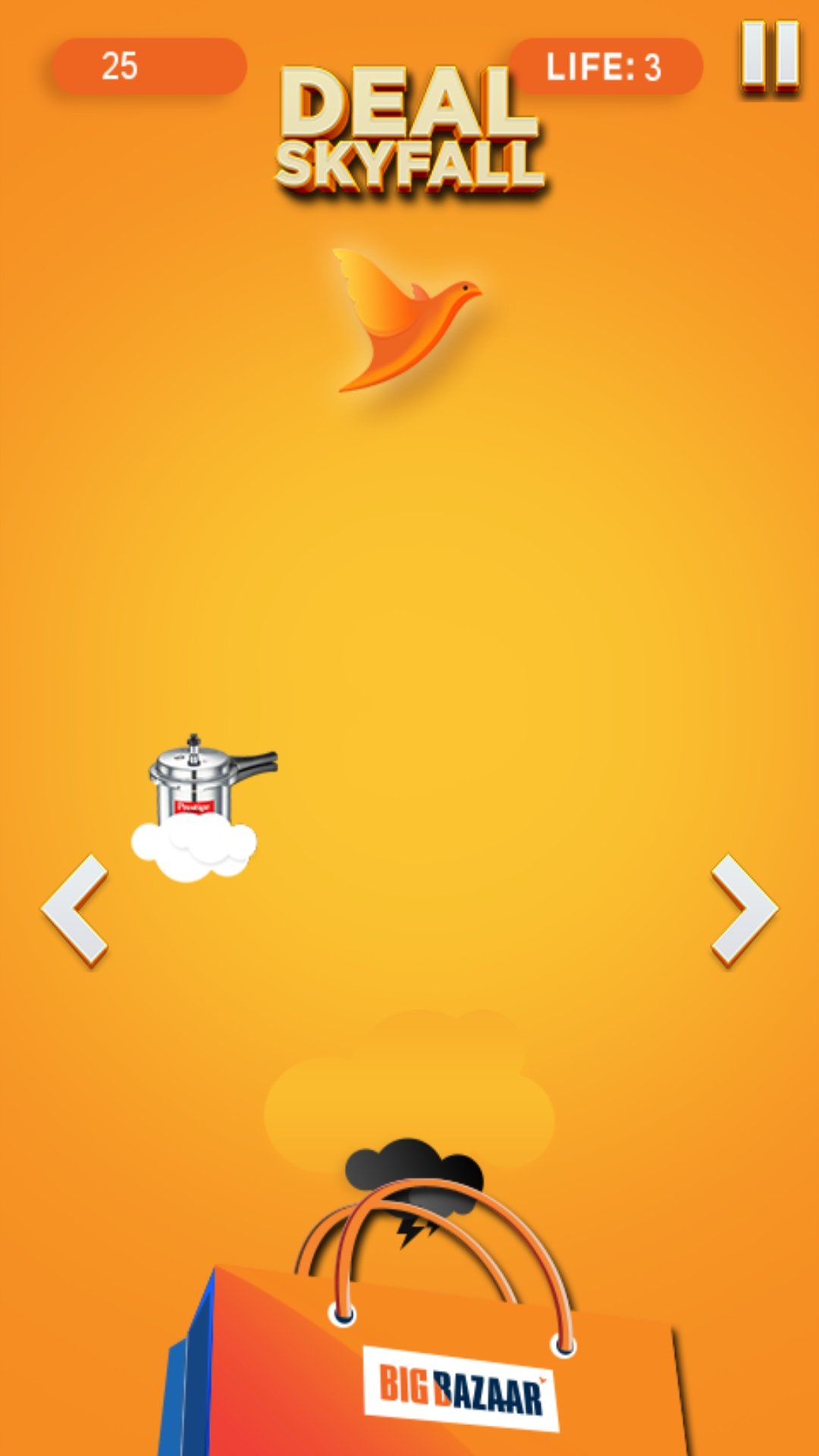 Well, my first attempt was sloppy but by the time you read this, I'll already be a pro at it.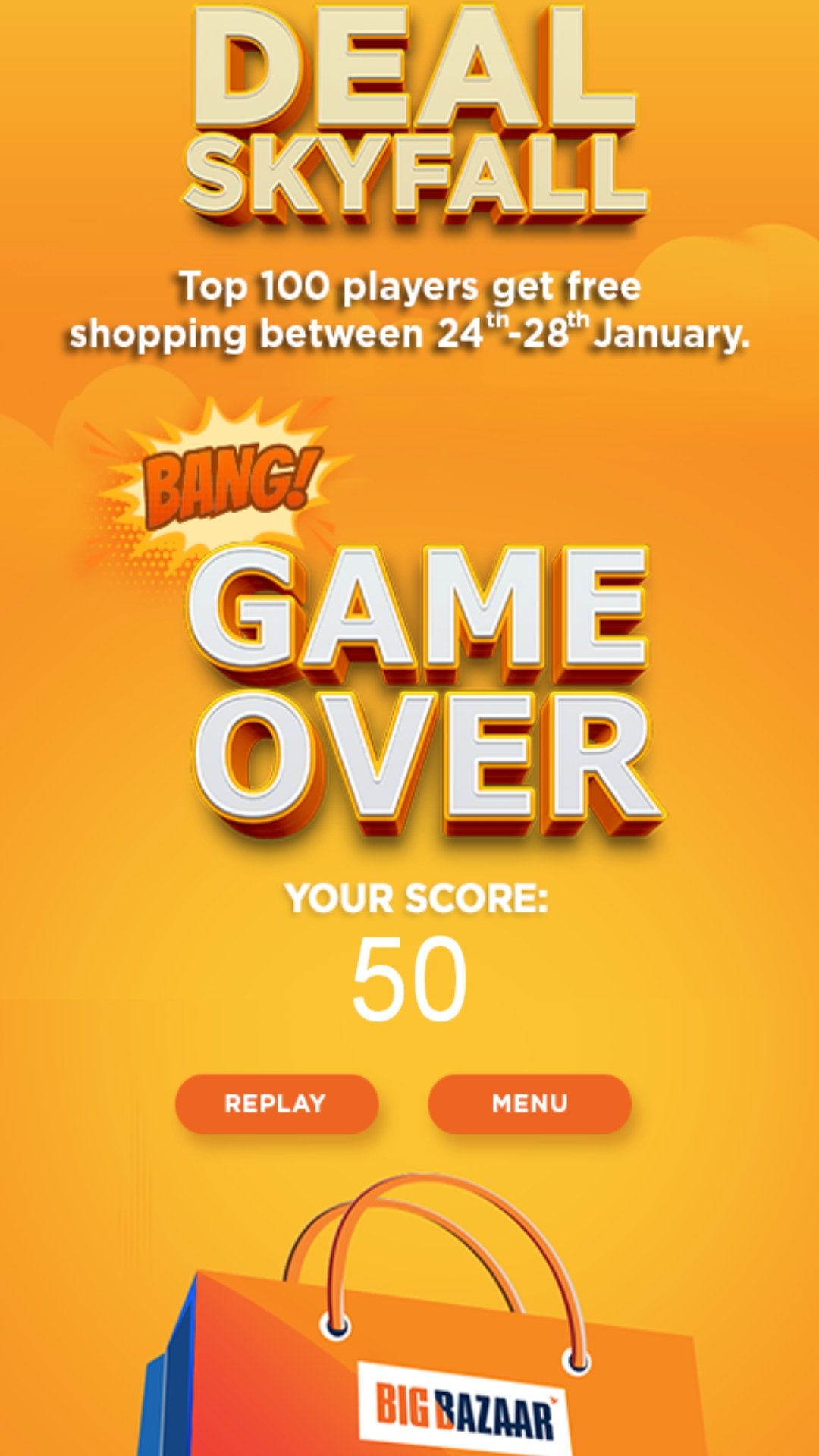 The idea is simple, there are certain milestone scores, you reach them and get a particular deal. Not only that, the top hundred scorers on the leaderboard stand the chance to shop for free from 24-28th January. Wait, what?
The last day to score your personal best is 22nd January. On 23rd Jan, all players will get points converted to vouchers through SMS. Toh fir kiska intezaar kar rahe ho? Download the app or directly play it here, get playing, climb up the leaderboard as there's a lot to do in less time!  Also, you can log on to Big Bazaar's website to get a refundable Fast Billing Pass (for just Rs. 50) and simply skip the long billing queues. What's more, if you're a little too packed during the five days, you can even shop online on their website as well.
Chalo, mummy bula rahi hai, aaj pehli baar… khelne ke liye. :')