There is no limit to talent. Especially in B-Town that houses some of the most talented people in our country. Acting is not an easy task. And enthralling audiences in India is certainly not easy. You definitely need talent for that. But for some Bollywood stars, acting alone is not enough. Their horizons go beyond that. And the hidden talent they posses will genuinely come as a surprise.
Here are 15 celebrities whose talents go way beyond their acting abilities:
1. Salman Khan, the artist.
Yes, Bhai can draw, sketch and paint as well. And he's damn good.
2. Aamir Khan, the chess master.
Somehow, this won't surprise many of us given his desire for perfection and his amazing intellect. He played a match again Vishwanathan Anand once. "He played extremely well and the game looked evenly-poised almost till the end," said Vishy after the game.
3. Akshay Kumar, not just great at martial arts. But a photographer and a great cook.
Apart from being well accomplished at martial arts, Akshay Kumar loves to click photographs and is a very good cook as well.
4. Ali Zafar, the painter and poet.
We all know he is a great singer. And perhaps guessing that he is into poetry is not that big a deal. But you couldn't have guessed that he is a painter as well.
5. Kangana Ranaut, the chef.
Oh yes, she cooks too! Now she seems even more desirable, doesn't she? Well… keep dreaming. Some wishes just don't come true.
6. Vidya Balan, the mimic & poet.
As if acting wasn't enough. It is surprising to know that she can do mimicry and is into writing poetry as well.
7. Yami Gautam, the decorator.
She decorated the screen with her charm. But it is said that she has a flair for interior decoration as well.
8. Ayushmann Khurrana, not just a musician but a lyricist as well.
His singing and acting talent did not go amiss. But he doesn't just pull strings together to create a great melody, but he can put words together as well. A complete musician.
9. Randeep Hooda, polo player and show jumper.
The actor owns 6 horses and is an avid polo player and is also a prize winning show jumper. "Jats take to horses like fish to water", his own words.
10. Juhi Chawla, the classical singer.
The famed actress also learnt Kathak for three years and has been training as a classical singer for 6 years. Her mornings are incomplete without a riyaaz.
11. Shahid Kapoor, the DJ.
He's just not an actor and a trained dancer. He has a state-of-the-art DJ console which he uses to shell out some groovy tunes.
12. Saif Ali Khan, the musician. Guitarist, to be precise.
Okay, this talent isn't really hidden anymore. But his skills on the guitar are exceptional.
13. Nargis Fakhri, the rapper.
Born and raised in Queens, NYC. Nargis has a flair for freestyling and letting the words flow. Her skills as a rapper are sure to surprise you.
14. Shilpa Shetty, the cook.
15. Priyanka Chopra, the singer.
This talent did not stay hidden for a long time. PC exposed her singing talent to the world and even released an international album.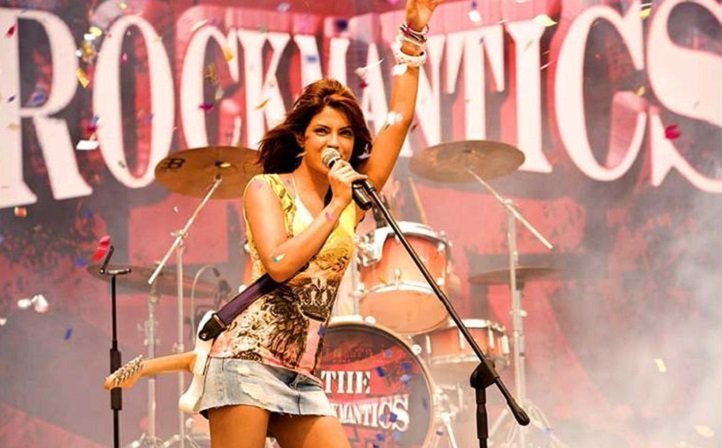 And you thought they were just actors!