In a celeb-obsessed nation, we love to keep a track of our favourite stars. What are they doing, who are they doing, what are they eating, what are they wearing. We like to keep our C.K. (Celeb Knowledge) up to date.
But even though you may feel that you know everything there's to know about your favourite celeb, think again. There was a time when your favourite superstar wasn't famous. And that was also the time when they didn't refrain from doing some crazy shit. Because money. Take a look.
1. HRD Minister Smriti Irani dancing with Mika.
Okay, so most of us know Smriti Irani as the HRD minister…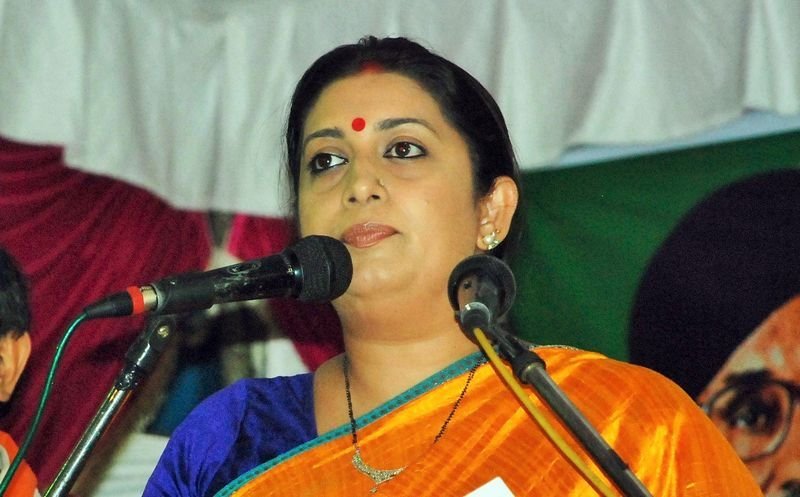 Source: Janta
Or as the pure and sacrificing Tulsi…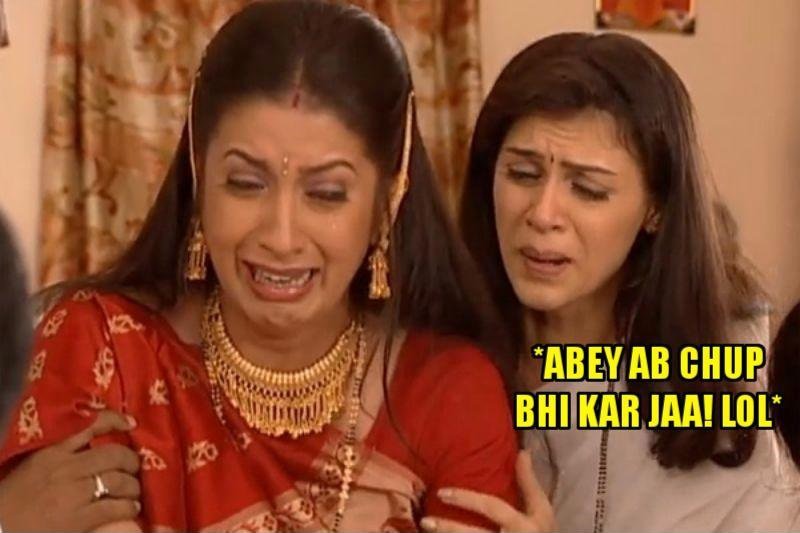 But very few of us know, that once upon a time, Miss Irani was shaking a leg with singer Mika in his music video!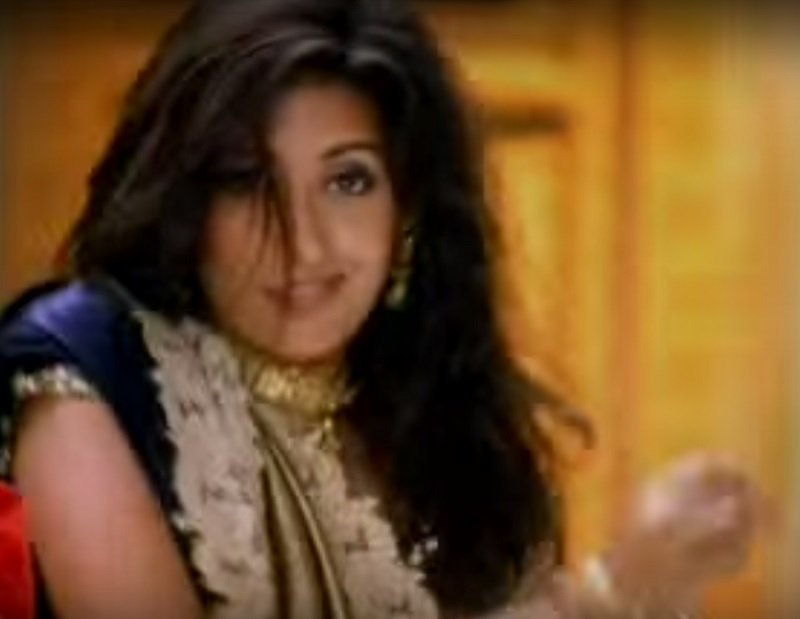 Source: mrzee81
And that too as one of the backup dancers.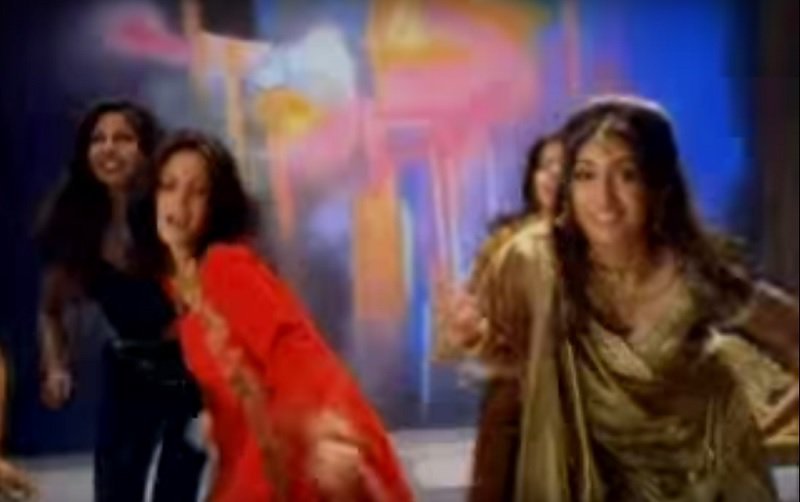 Source: mrzee81
She actually stood face to face with Mika and survived.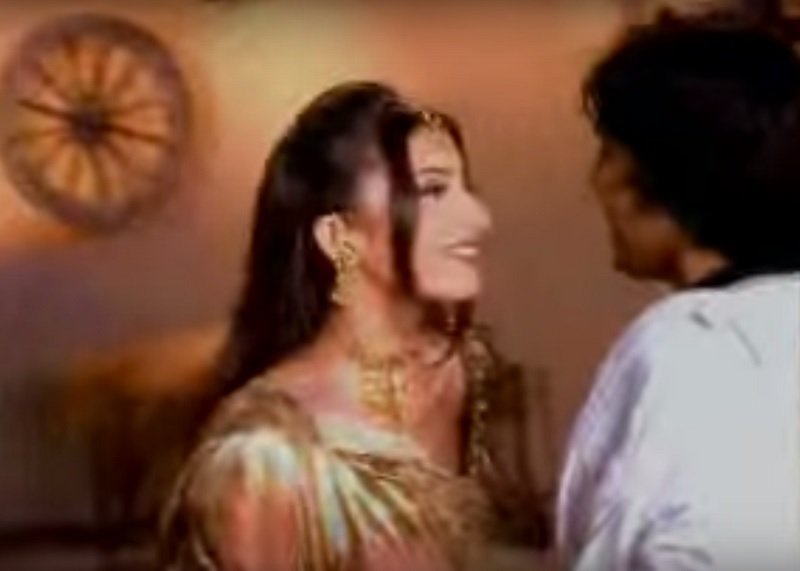 Source: mrzee81
Because the last girl who'd come this close to him had ended up pretty badly.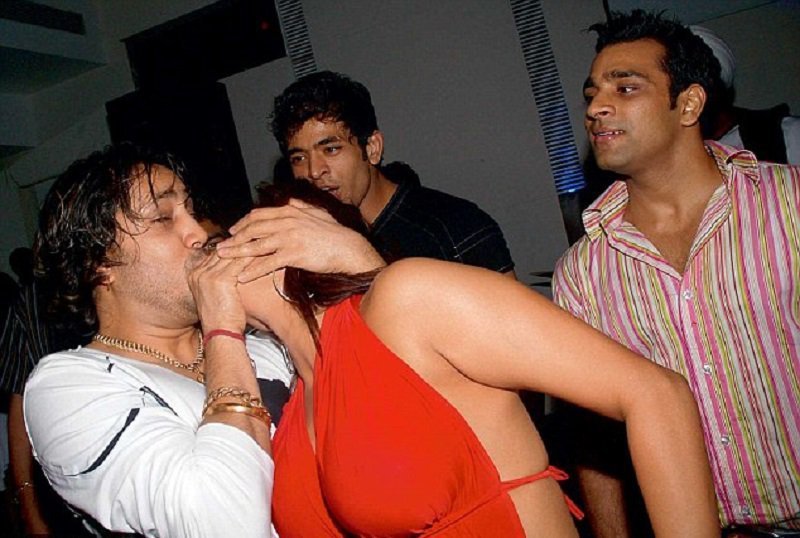 Source: Daily Mail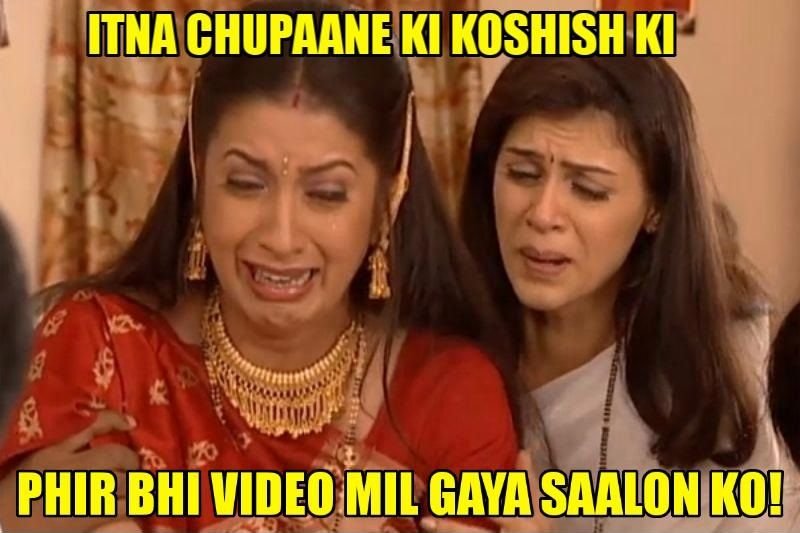 2. Shahid Kapoor and Ayesha Takia in the Complan ad.
One grew up to be an accomplished actor/dancer, other grew up to be a successful actress.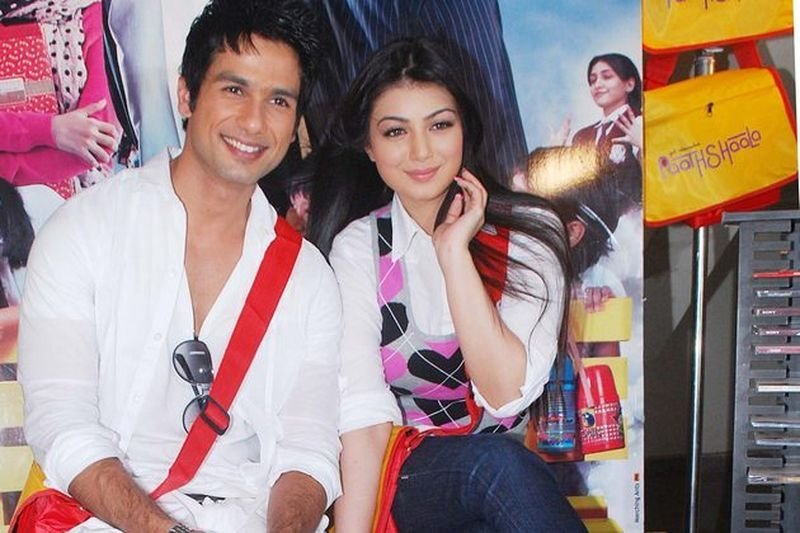 But long before the world knew them, these two budding superstars were selling a health drink to people.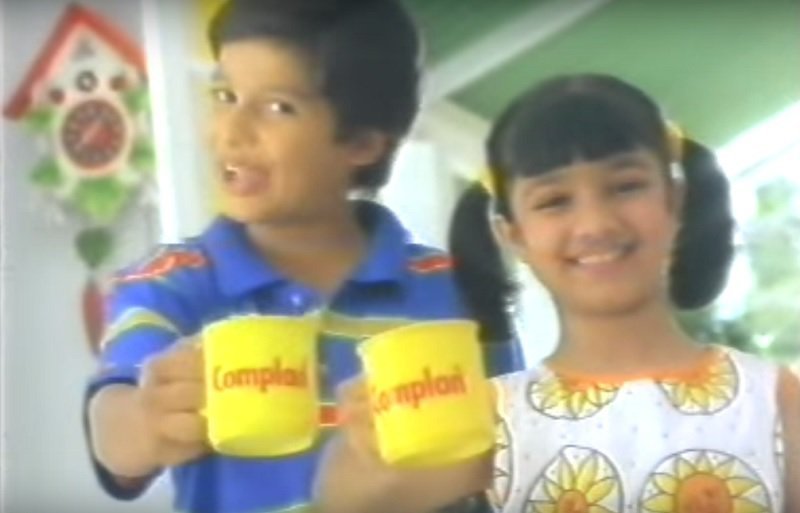 And when they weren't drinking Complan, Shahid was busy seducing Ayesha by showing her his armpit.
3. Aftab Sivadasani in ChaalBaaz.
We know Aftab Sivdasani for two things. His good looks, and Masti.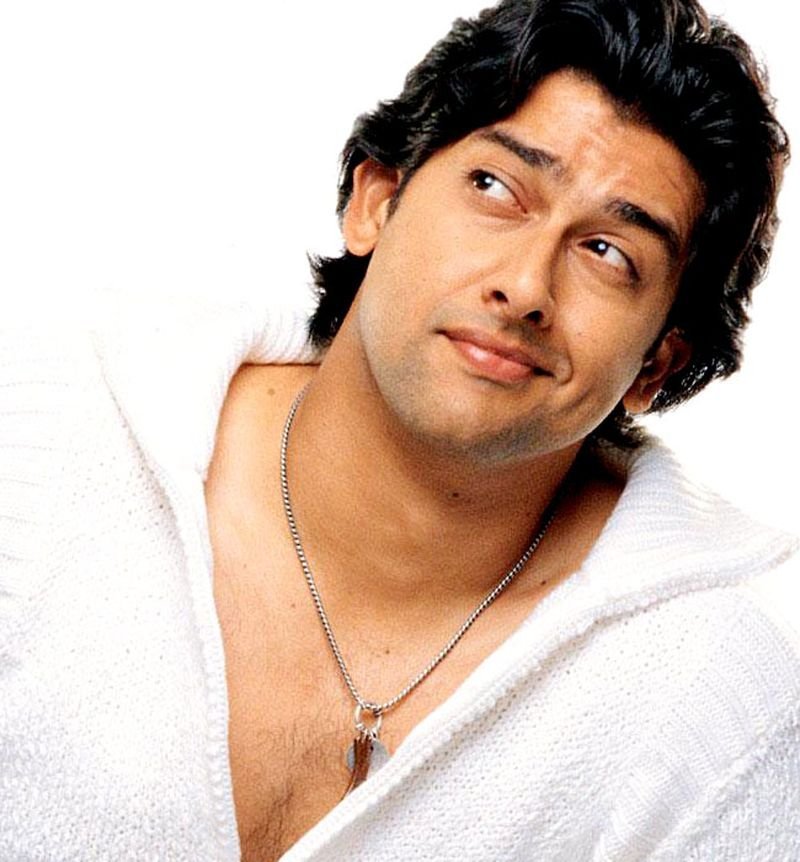 Source: The Gaea Times
But long before Masti happened (no pun intended) Aftab was busy crying with Sridevi in the 1989 blockbuster ChaalBaaz.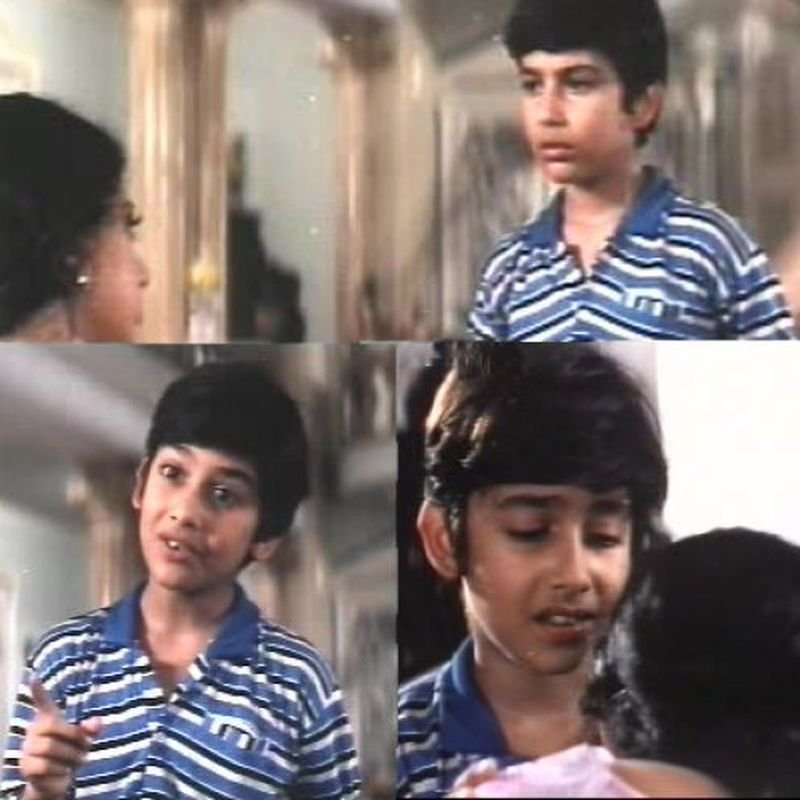 Source: Make-up
4. Rajkumar Hirani in an ad for Fevicol.
Long before Rajkumar Hirani became one the most successful directors the Indian film industry has ever seen, he was showing his acting chops while selling a popular brand of adhesive.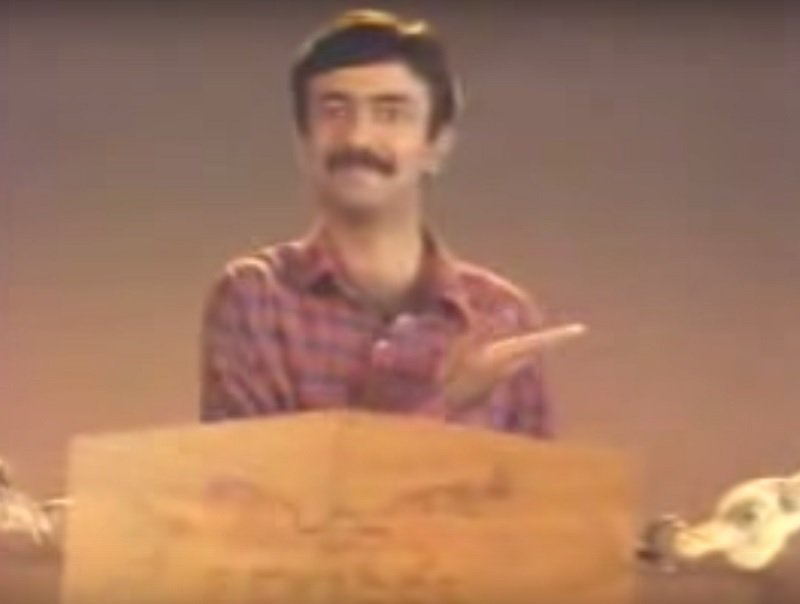 Source: Only noodle
We must say the director did a mighty good job. Maybe that's why Vidhu Vinod Chopra and Rajkumar Hirani are inseparable. Yeh Fevicol ka jod hai!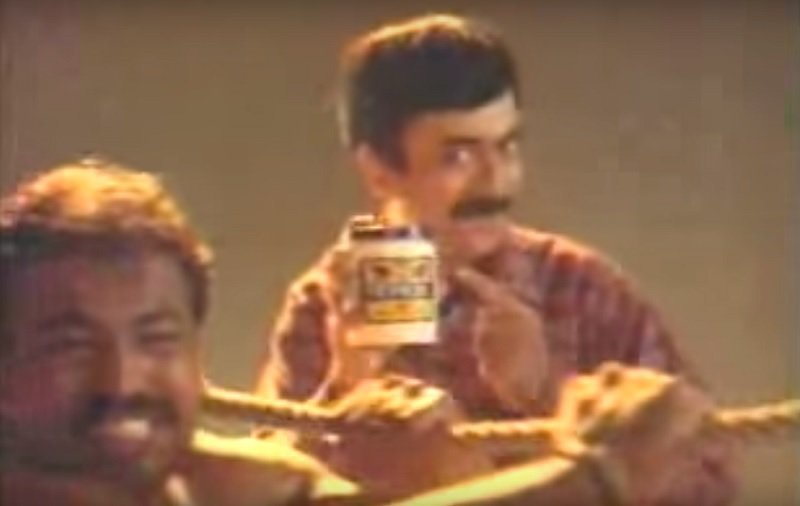 Source: Only noodle
5. Vidhu Vinod Chopra in Jaane Bhi Do Yaaron.
Vidhu Vinod Chopra is equally famous for his directorial prowess as well as his temper.
The man is known to lose his temper at the drop of a hat.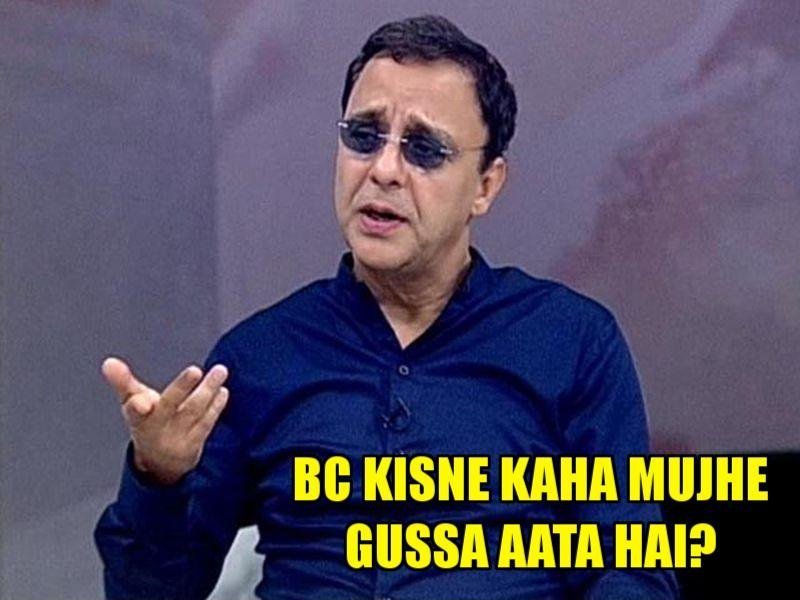 Thus, it's very difficult to visualize him doing comedy. And yet, that's exactly what he'd done.
That too in one of the most iconic scenes in movie history.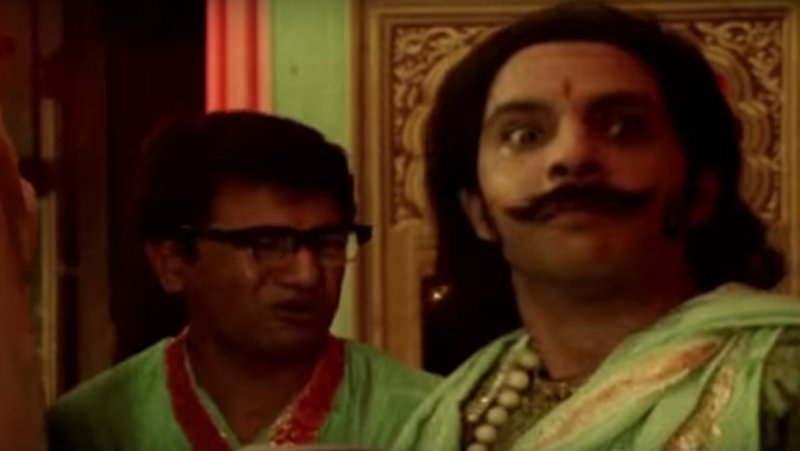 Source: Shemaroo
Playing the role of Dushasana in the iconic Mahabharata scene in the cult classic 'Jaane Bhi Do Yaaron' the director/producer showed his acting skills to the hilt.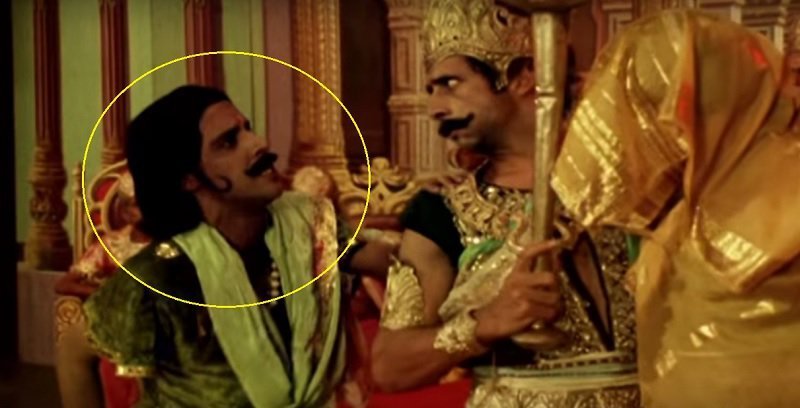 Source: Shemaroo
Even though he had a tiny role, he held his own against screen legends like Naseeruddin Shah. The man can really act.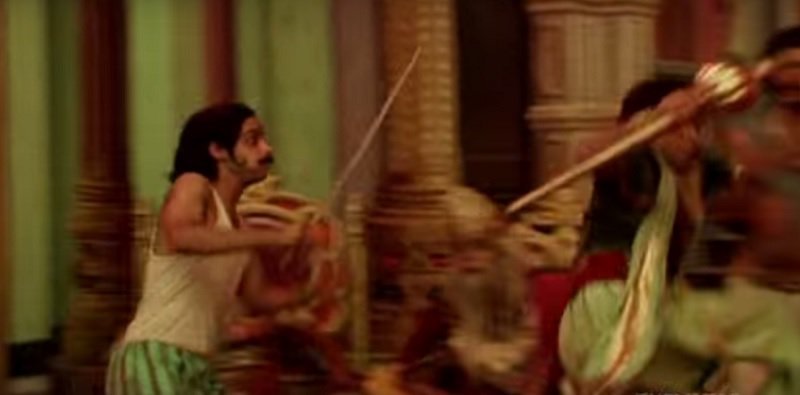 Source: Shemaroo
6. Deepika Padukone in a Close-Up ad.
Before this doe-eyed beauty wooed audiences across the globe with her talent, she was putting her beautiful smile to good use.
By endorsing a toothpaste.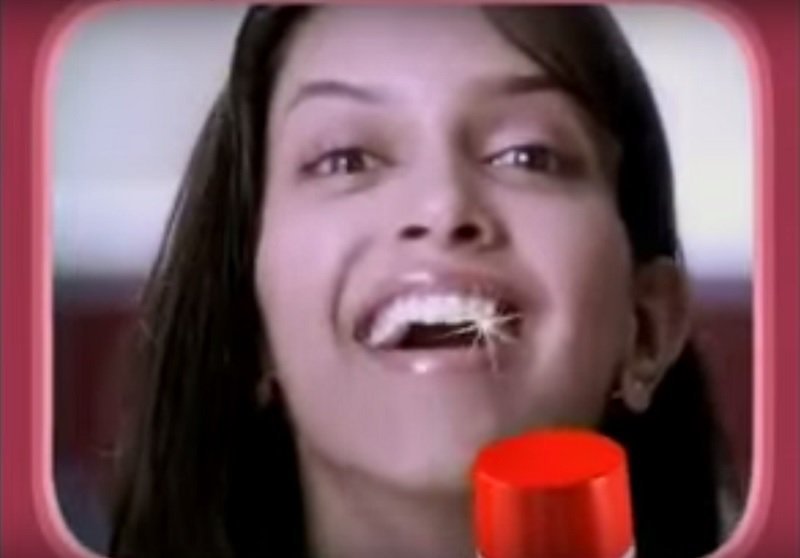 Source: Soulfulldream
Before she made it big in Bollywood, Deepika was hot property in the ad-circuit.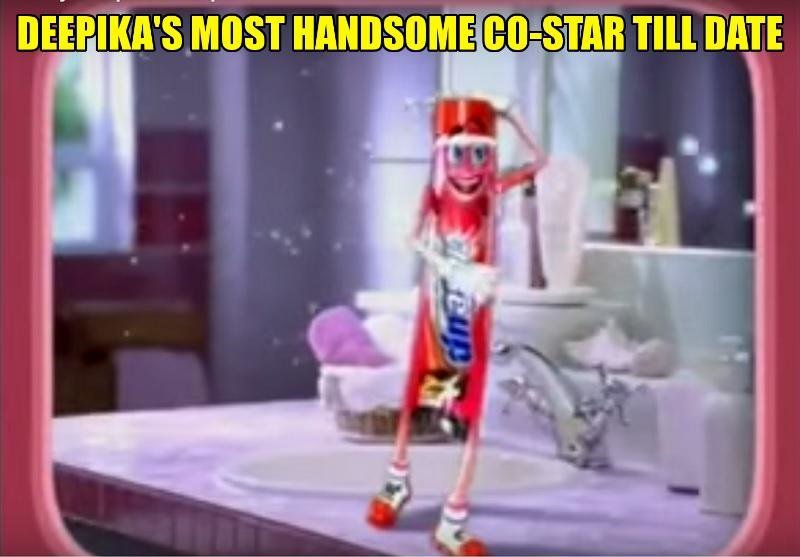 And she has always looked beautiful.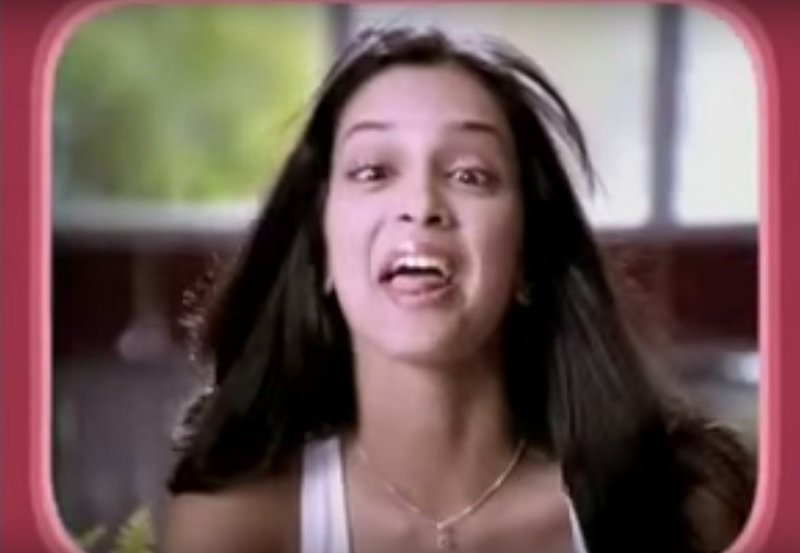 7. Hrithik Roshan as a child actor in Bhagwan Dada.
Before he was a Greek God, he was a child. And as a child, he was a child actor.
And as a child actor, yeh apne pitaji ka naam Roshan kar rahe the .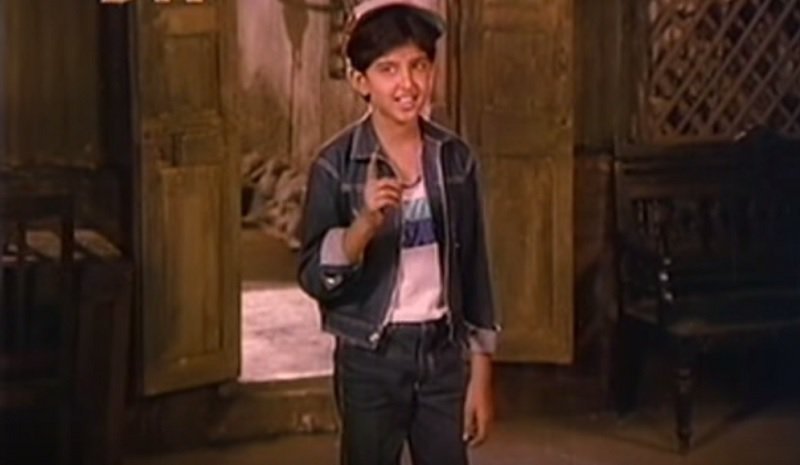 Source: amit6401
What's more, he plays Rajinikanth's son in the movie.
Source: amit6401
Which probably explains this pose of his.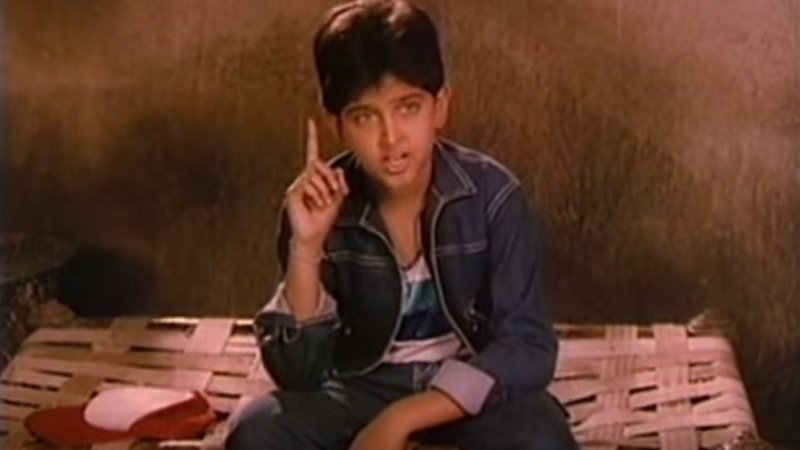 Source: amit6401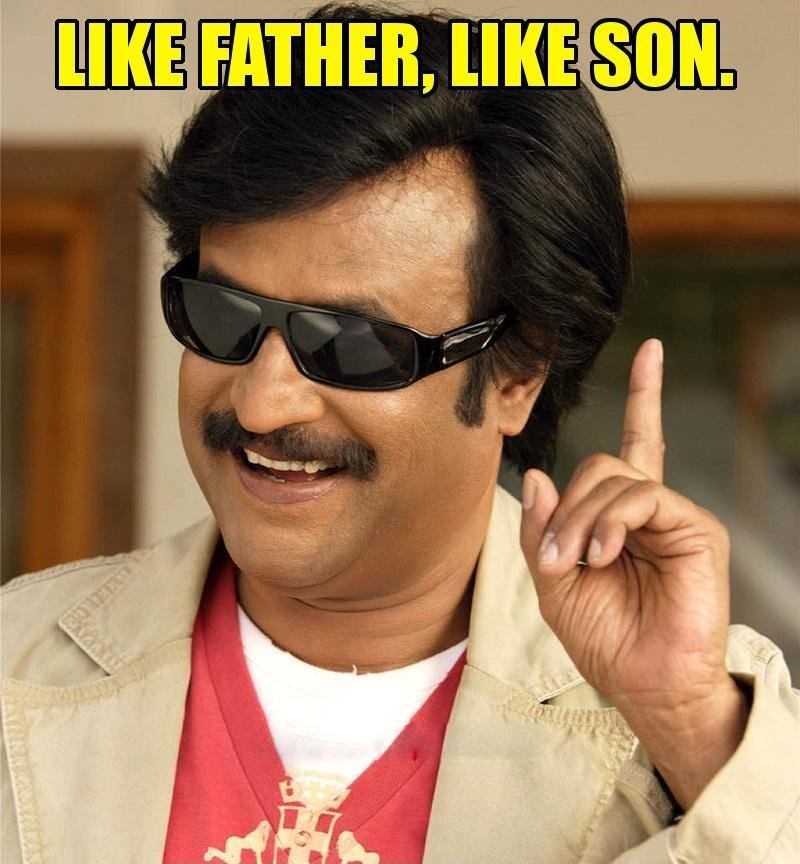 Moreover, Hrithik even got the chance to share screen space with Sridevi in the film.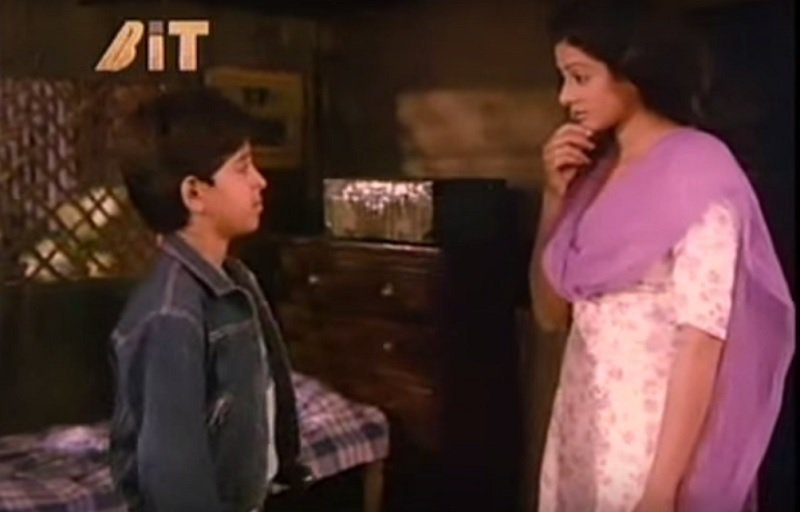 Source: amit6401
8. Genelia D'Souza in Parker pen ad.
Before she debuted as Aditi, the bubbly, lovable, girl-next-door in 2007's 'Jaane Tu Ya Jaane Na', Genelia D'Souza had played an awestruck fan in an ad for Parker pens.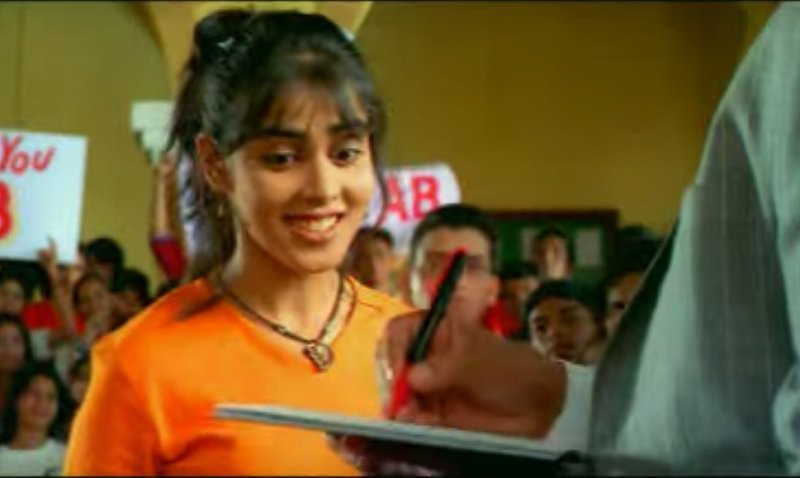 Source: Neeraj Rao
Alongside Amitabh Bachchan.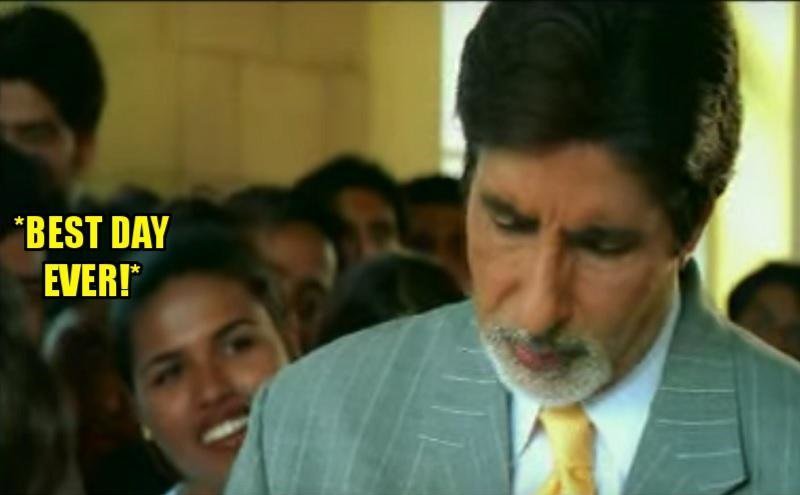 9. Kajal Aggarwal in Kyun! Ho Gaya Na…
Today, Kajal Aggarwal reigns supreme in Tamil and Telugu cinema and has successfully ventured into Bollywood with films like Special 26 and Singham as well.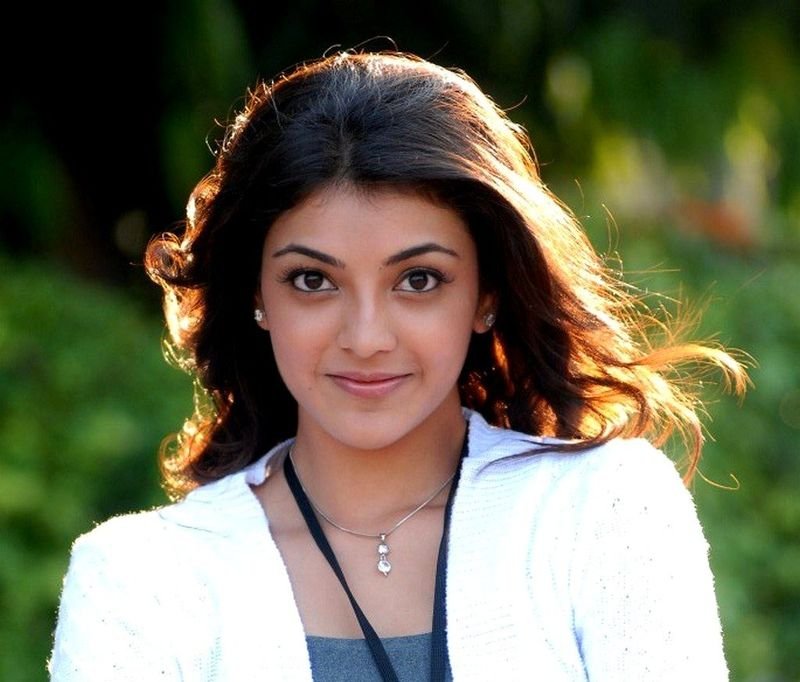 Source: Apna Timepass
But before she became a major movie star, she was dancing behind Aishwarya Rai in the 2004 movie 'Kyun! Ho gaya na…'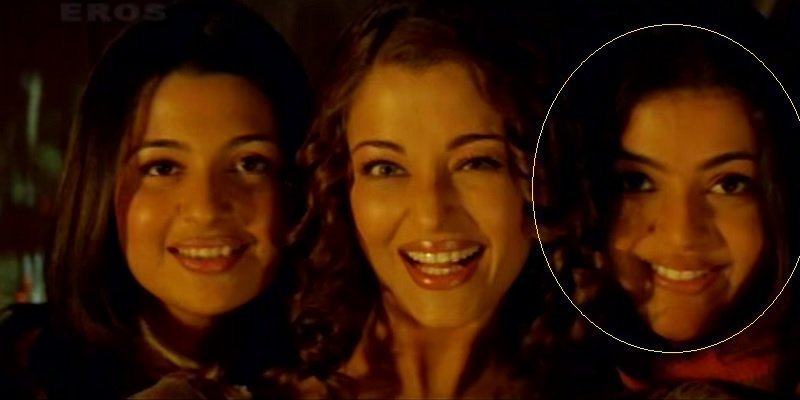 Source: Guy
Talk about changing luck.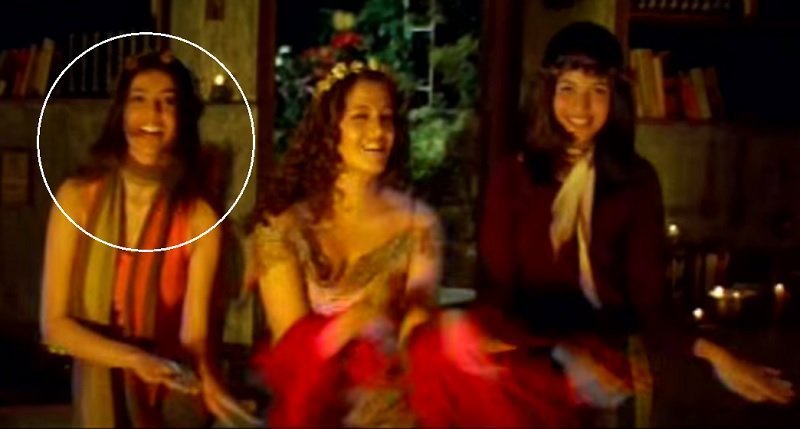 Source: Guy
10. Alia Bhatt in Sangharsh.
Before Alia surprised the world with her amazing G.K. she was lighting up the silver screen as a child actor in the critically and commercially acclaimed 'Sangharsh'.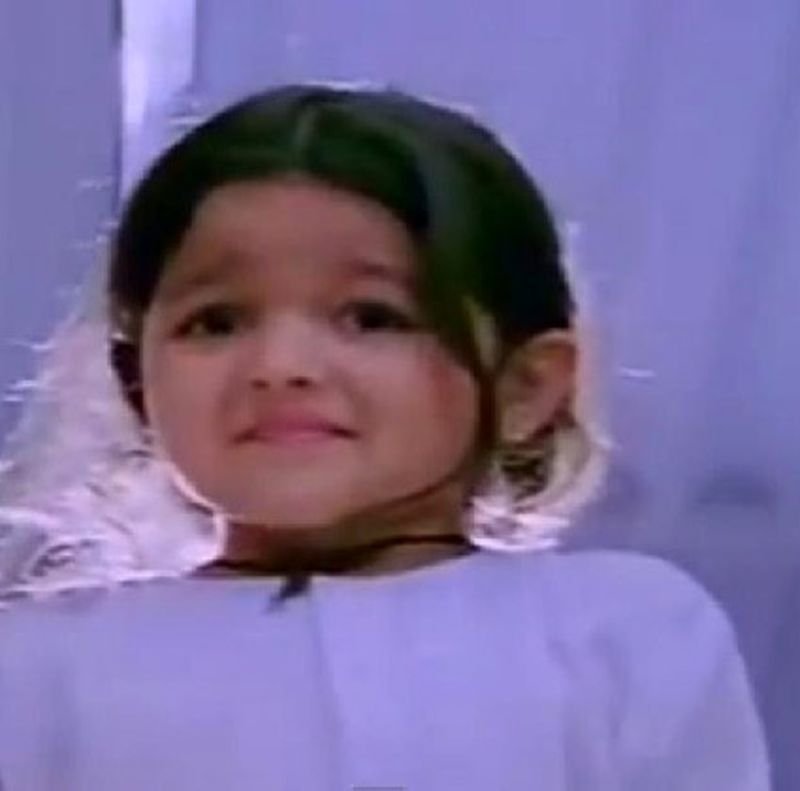 Source: HD Image
And we have to agree that she looked damn cute!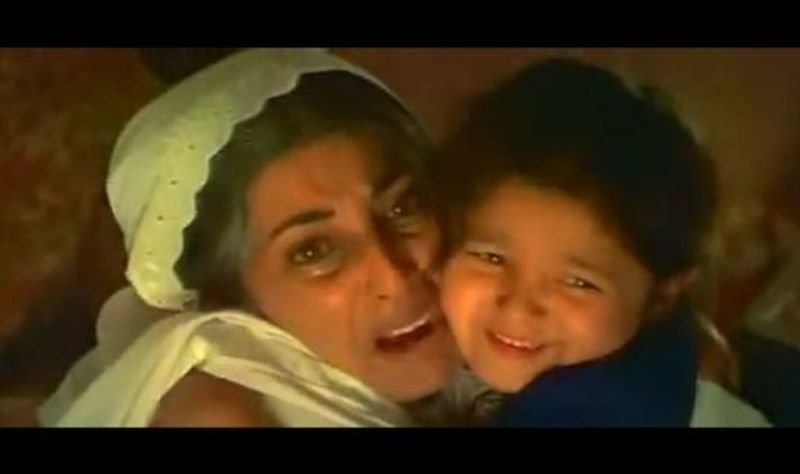 Source: Buzz
11. Sanjay Dutt in Reshma Aur Shera.
Even though Sanju baba is best known for his excellent portrayal of gangsters, there was a time when this superstar was singing qawwali.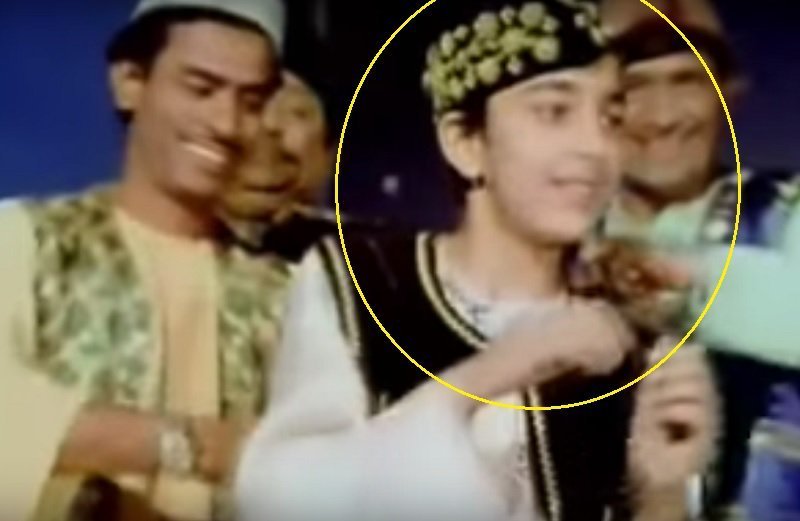 Acting in dad Sunil Dutt's 1972 movie 'Reshma Aur Shera', the future superstar comes for a short while in a qawwali and honestly speaking, looks pretty clueless.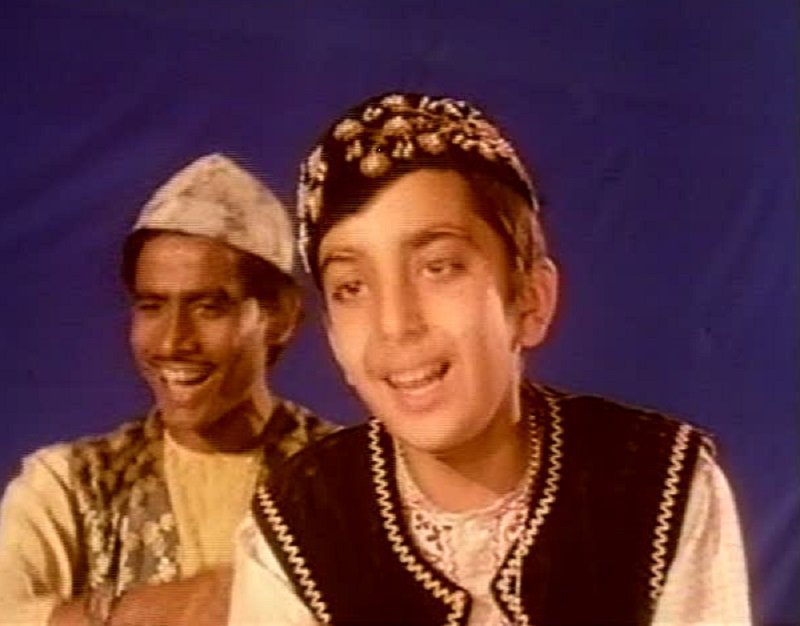 12. Vidya Balan in Hum Paanch.
Even the biggest astrologers in the world couldn't have predicted that simple Radhika from the hit TV show ' Hum Paanch' would one day go on to become a sex-symbol.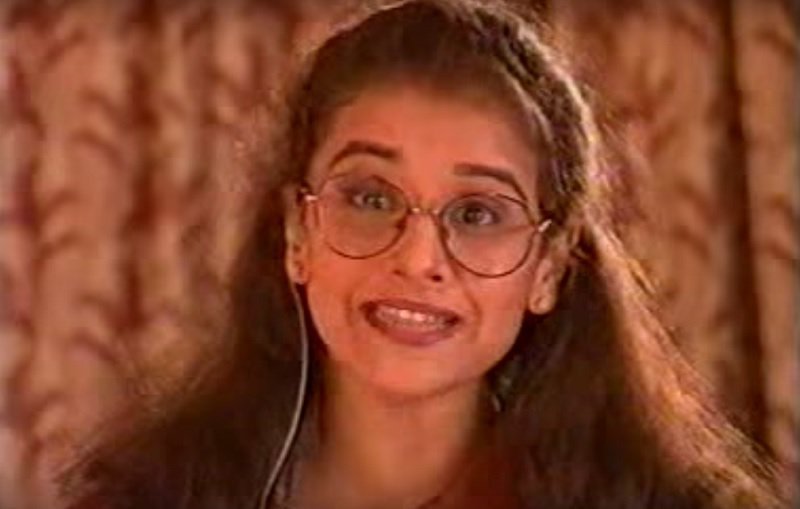 Source: Rakesh Hans
But that's exactly what Vidya Balan managed to do.
Indeed, she's come a long way from playing a nerdy, hard of hearing simple girl in ' Hum Paanch' to playing sex-symbol Silk Smitha.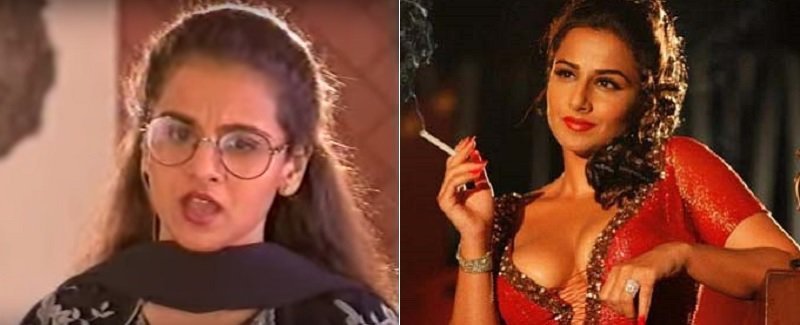 13. Aamir Khan in Yaadon Ki Baraat.
A journey of a thousand miles begins with a single step. And that's exactly what Mr. Perfectionist Aamir Khan decided to do. By becoming a child actor.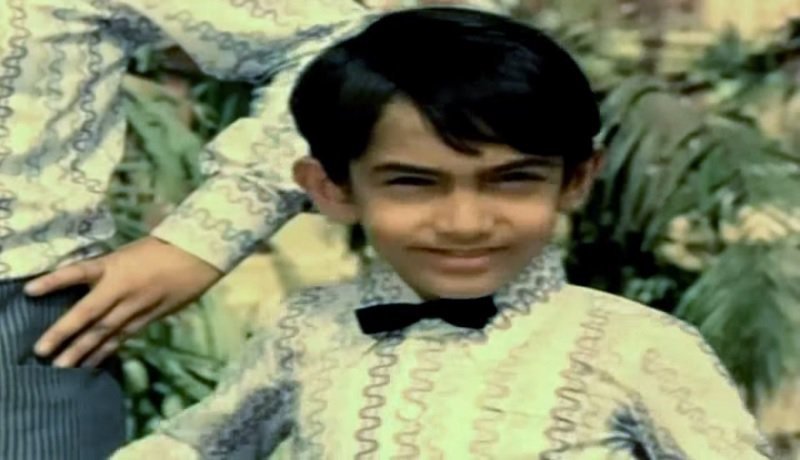 Source: s afidsang
Debuting in uncle Nasir Hussain's 1973 flick 'Yaadon Ki Baaraat', Aamir does the quintessential song and dance routine…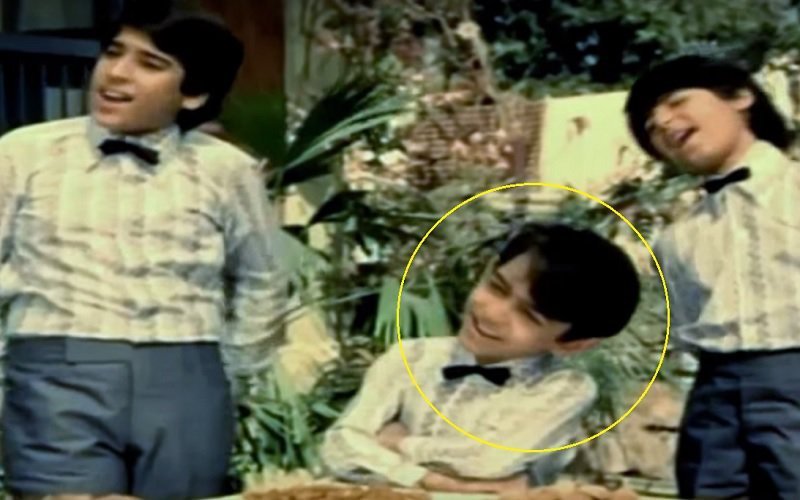 Source: safidsang
…Before realizing how cheesy it all looks and decides to exit by taking an awkward susu break.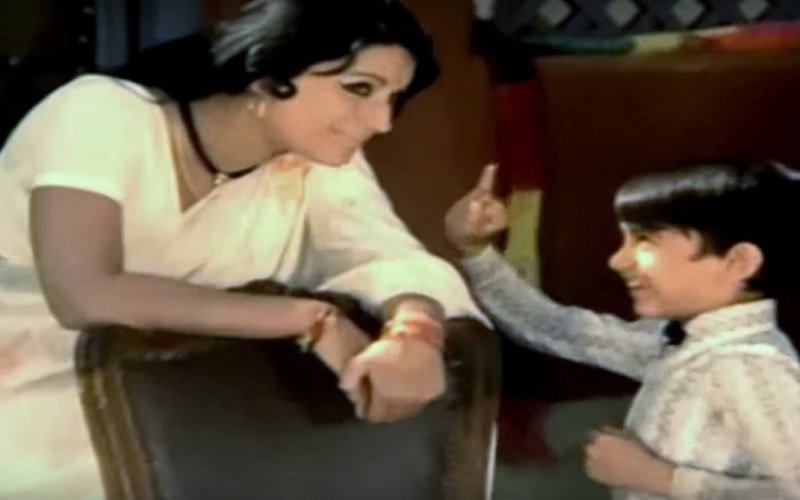 Source: safidsang
14. Imran Khan in Jo Jeeta Wohi Sikander.
Just like uncle Aamir Khan, Imran Khan too decided to get a head start in acting by starting out as a child actor.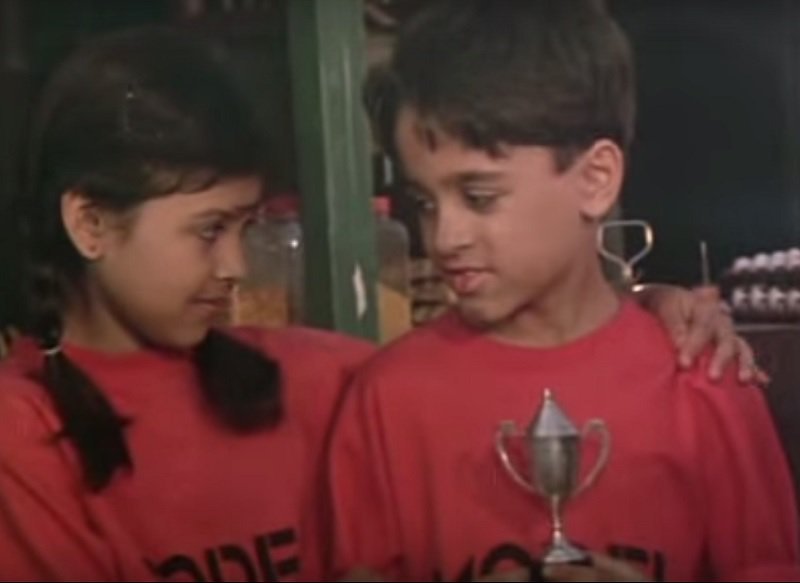 Source: Bollywood songs
Imran played the younger Aamir Khan in the movie.
And we must say, he didn't shy away from exposing.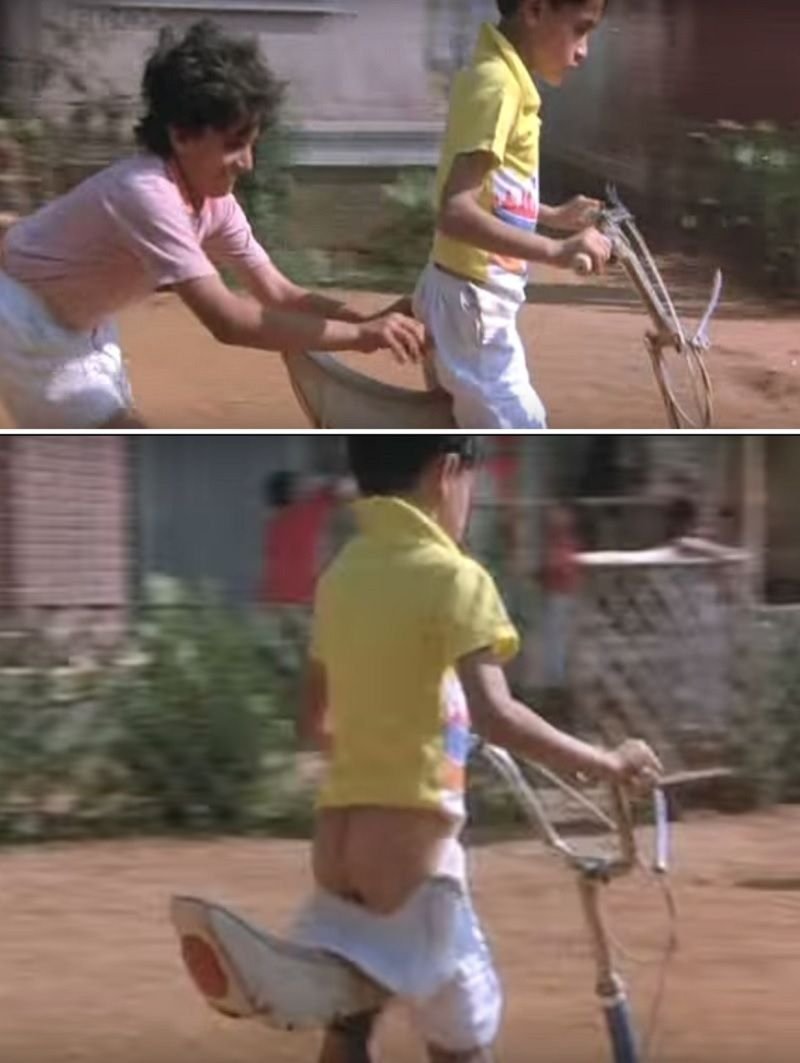 15. Shahid Kapoor in Taal.
More than the talent, you need persistence to succeed in Bollywood. And Shahid Kapoor knows this all too well.
It's well known, that he used to train with Shiamak Davar and used to perform as a back-up dancer in many Bollywood movies before making it big.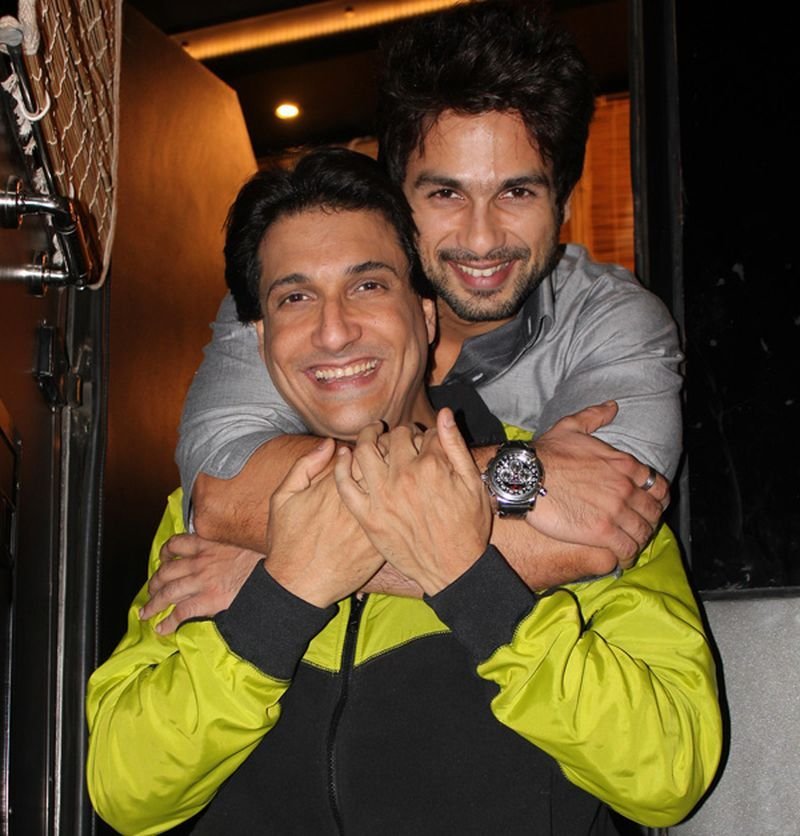 One of the movies in which Shahid Kapoor made an appearance was the critically acclaimed Taal.
The actor makes an blink-and-you'll-miss appearance in a song.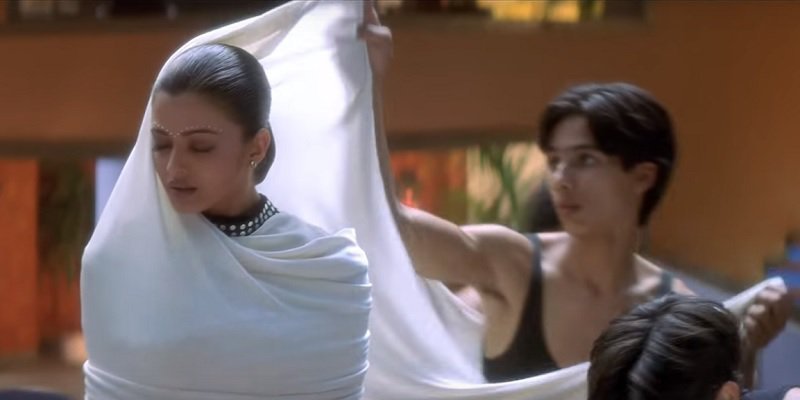 Source: Bollywood classics
16. Ahmed Khan in Mr. India.
Even though he grew up to become one of the most respected choreographer in Bollywood, Ahmed Khan too had begun as a child actor.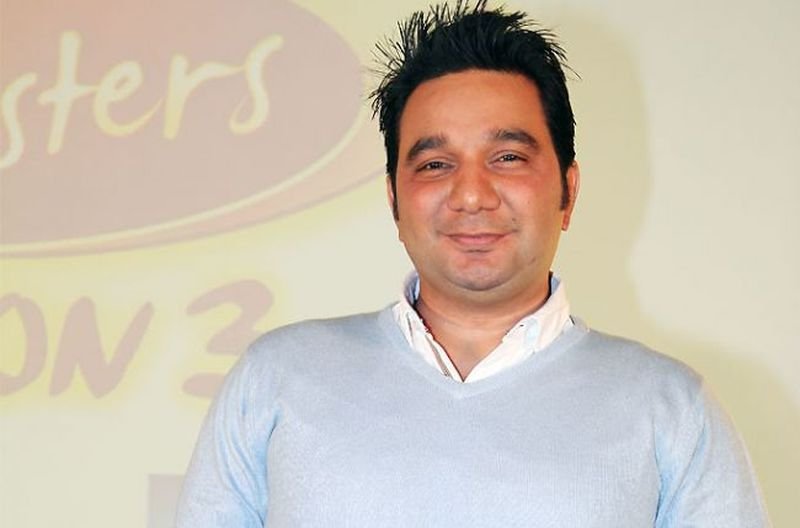 Source: Masala
The ace choreographer had made his acting debut in the 1987 cult-classic Mr. India.
He'd played the role of one of Anil Kapoor's orphans.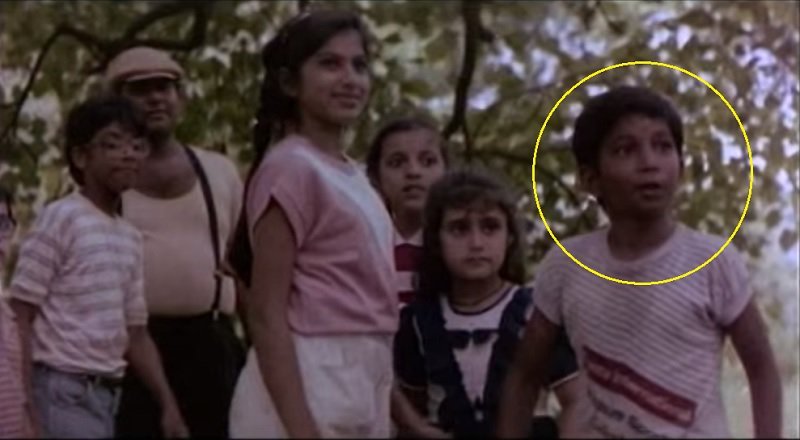 Source: Filmi Gaane
17. Remo D'Souza in Aflatoon and Pardes.
Before he became one of the best known choreographers and directors in the Indian film industry, Remo D'Souza was just another struggler in Bollywood.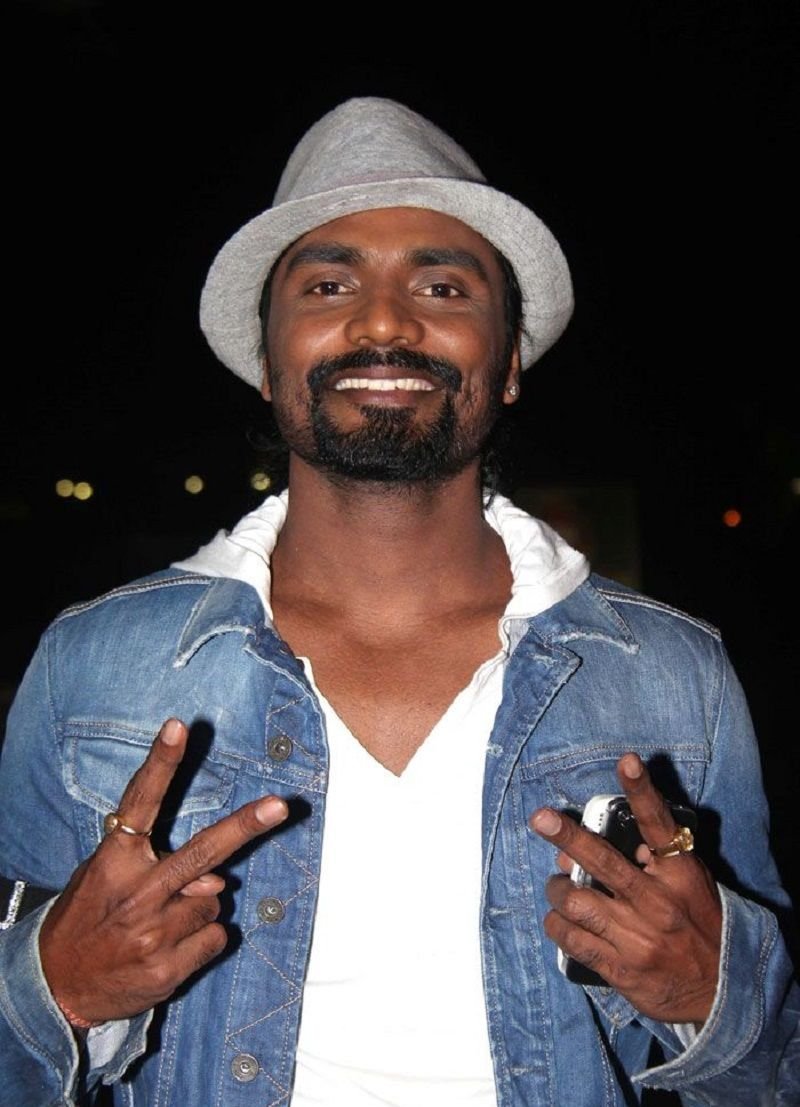 Source: Bharat student
There was a time when he was just a back-up dancer for Akshay kumar in the film Aflatoon…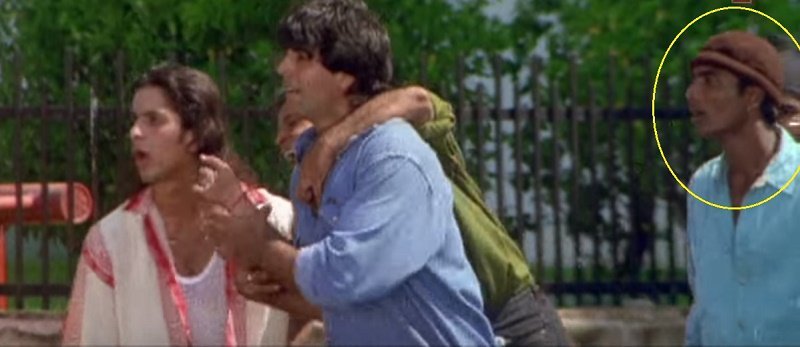 Source: T-series
…And for Shah Rukh Khan in Pardes.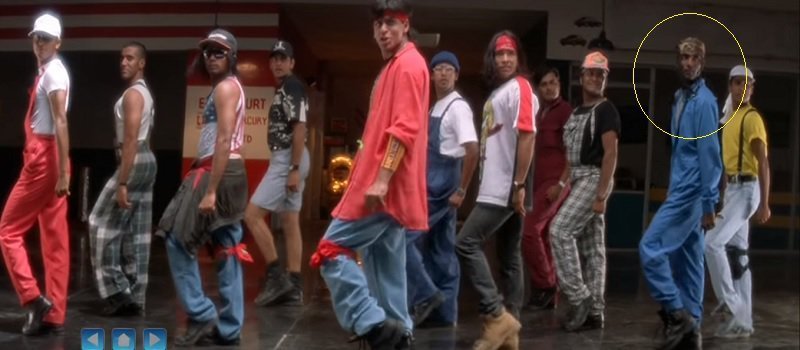 Source: Rajshri
Now you know where your favourite Bollywood star started from.