"Style is a way to say who you are without having to speak." – Rachel Zoe 
Bollywood has been defining fashion for years. From Dimple Kapadia's crop top and short skirt in the movie Bobby, Sridevi's white saree in Chandni, and Kareena Kapoor's long tee-shirt with patiala salwar in Jab We Met, we have always taken cues from Bollywood when it comes to fashion. Although each character's wardrobe is tailored to reflect the nuances of his / her identity, some outfits are so memorable that we all want them. In recent times, Bollywood fashion has reached an all-new high, with wardrobes we would all love to have. These are just a few such. 
1. Deepika Padukone as Veronica in Cocktail 
This one has to top the list, doesn't it? Veronica's unapologetic wardrobe was a true reflection of the carefree girl she was. Sexy, bold and versatile, her wardrobe was a perfect mix of party dresses and palazzos. In fact, it was Veronica who made palazzo pants a trend.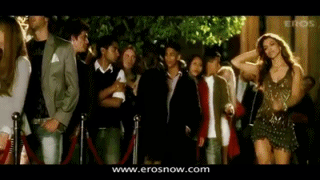 Now you can also get Veronica's awesome outfits. Buy them here. 
2. Sonam Kapoor as Aisha in Aisha 
From the perfect party dresses to lovely sarees, Aisha had every girl's dream wardrobe. It's fitting that the role was played by Bollywood's fashion icon whose personal wardrobe is no less than the character's.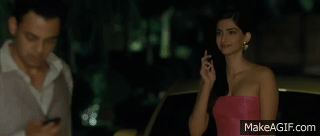 3. Hrithik Roshan as Arjun in Zindagi Na Milega Dobara 
Hrithik Roshan took his hotness quotient to the next level with his character Arjun in the movie ZNMD. Though Arjun had many inhibitions and had to learn to let go and enjoy life, he did so looking super hot every single moment. That's an important lesson we learnt from Arjun; that no matter what you do, you must always stay fashionable.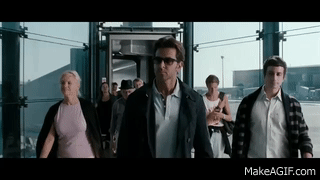 4. Sonam Kapoor as Milli in Khoobsurat 
This bubbly physiotherapist redefined professional dressing. While out on a residential treatment visit, she kept her wardrobe comfortable and professional, yet bright and cheerful just like herself. Who can forget her hot pink pyjamas? 
5. Kangana Ranaut as Tanu in Tanu Weds Manu Returns
Remember that gorgeous blue saree she wore to the "asylum" she dragged Manu to because she was sick of her marriage? Oh-so-gorgeous. It wasn't only her breathtaking sarees. Even when Tanu returned to her village to process her failing marriage, she was adorned in spunky kurtas and denim jackets. Not just this, she looked absolutely breathtaking even as she walked down empty streets in the middle of the night crying over her soon-to-be-ex-husband.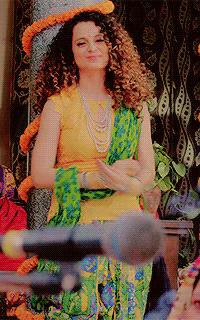 6. Priyanka Chopra as Ayesha in Dil Dhadakne Do 
Daughter of a business tycoon, and a successful businesswoman herself, Ayesha dressed like she meant business. With her perfectly fitted dresses, to-die-for jumpsuits and comfortably chic dresses to lounge in, her wardrobe screamed 'Respect me, bitch!' 
Buy her statement wardrobe here.
7. Kangana Ranaut as Payal in Katti Batti 
Granted, the movie wasn't her best and neither was the character memorable. But her wardrobe was a delight for all the boho chic fashionistas. She even made a plain brown shirt look fun. Maybe I should start wearing hats.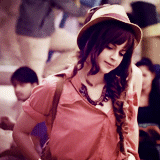 8. Akshay Kumar as Ranjit Katyal in Airlift 
His crisp shirts and perfectly pleated trousers formed just the kind of a wardrobe an ex army officer would wear. Akshay Kumar pulled off the seriousness of Ranjit Katyal with panache, and his wardrobe made him look so much hotter while he played the role. Despite the fact that Airlift was an excellent movie, he made it rather difficult to focus on the plot.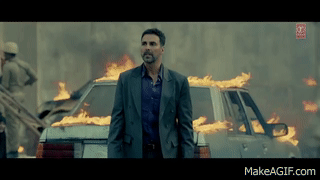 9. Deepika Padukone as Tara in Tamasha 
Tara had the most fabulous dresses. From her lacy off-white dress to her blue sundress and stripy t-shirts, she defined our summer wardrobe for the year. The only question is, can anyone else pull off the comfortably chic wardrobe as well as Deepika Padukone? 
Now is the perfect time to buy Tara's summer wardrobe. Buy it on Bollywoo.ooo. 
10. Ranbir Kapoor as Roy in Roy 
The dreamy-eyed boy pulled off pastels like nobody's business in this psychological drama. Whoever said men can't wear pastels has been proven wrong by this heartthrob. It takes a brave man to wear an aqua coloured suit. Summer is the perfect weather to add some aqua to your wardrobe.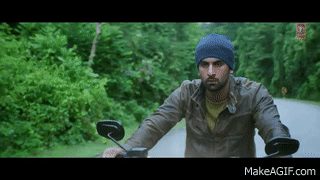 Pastel up, gentlemen!