The change in Indian cinema has created quite a stir in the minds and hearts of its audience. The evolution in our story-telling has given birth to a new wave of cinema in the country which is being appreciated by the cinema-literate audience.
While this new wave strives to breach the mainstream, its efforts haven't gone unnoticed by Hollywood A-listers. A few years ago, we saw legendary Hollywood director, Martin Scorsese, express his appreciation for the works of Anurag Kashyap. Bad-ass filmmaker Quentin Tarantino was also seen saying pleasant things about his Indian contemporaries. And by the looks of things, it appears that the new wave of content-driven cinema in India will continue to transcend boundaries in its pursuit of excellence.
The latest addition to the cross-cultural admiration club is Iron Man director Jon Favreau. 
Favreau, whose latest film, The Jungle Book, releases in India on April 8, 2016, had some wise observations on Indian cinema: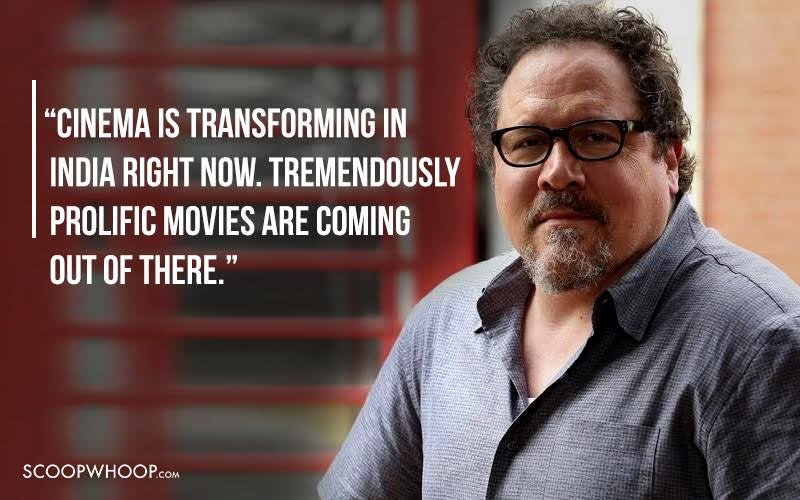 He even went on to compare it to the Golden Age of Hollywood cinema.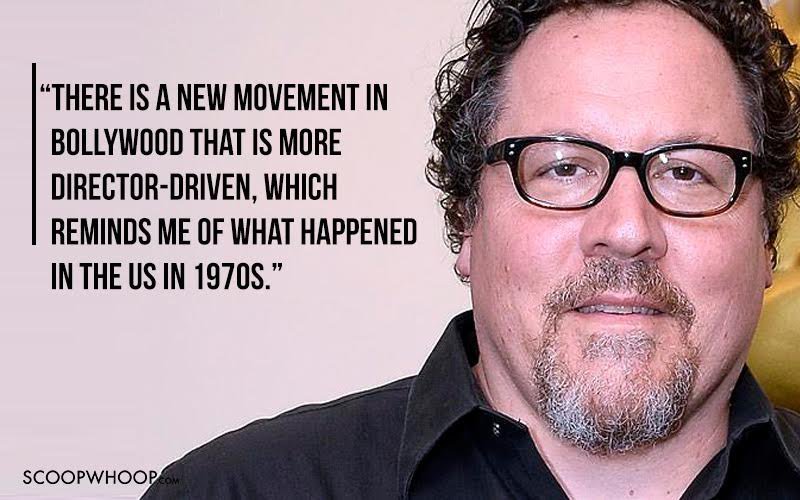 This comparison with the American film industry of the 1970s is a matter of huge encouragement because the parallel movement of the Hollywood in the '70s was instrumental in shaping up the Hollywood that we know today. Some of the most influential filmmakers of the world working today, emerged out of that movement. Film makers like Martin Scorsese, Francis Ford Coppola and Brian De Palma made milestone movies like The Godfather, Apocalypse Now, Taxi Driver etc during this golden era.
Jon Favreau admitted that his perception of Bollywood was restricted to its perpetuated image in his country. He credits Anurag Kashyap's epic Gangs of Wasseypur for having broken that perception.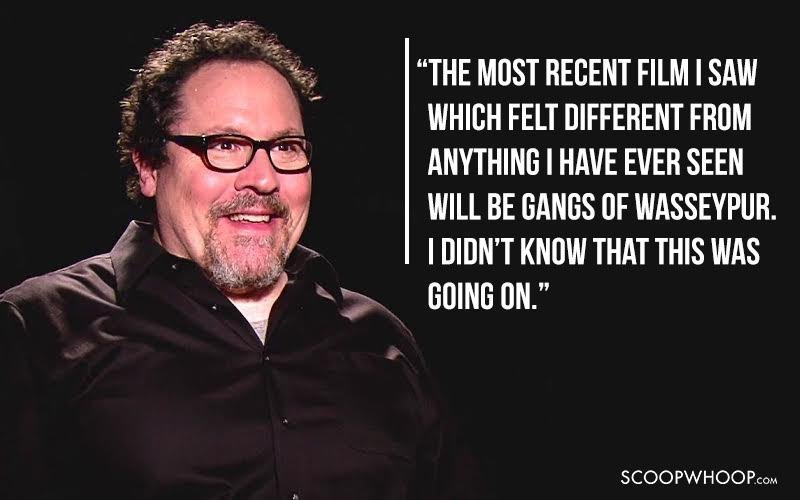 Speaking of Wasseypur, Favreau said his perception of Bollywood was very narrow and that Wasseypur changed that.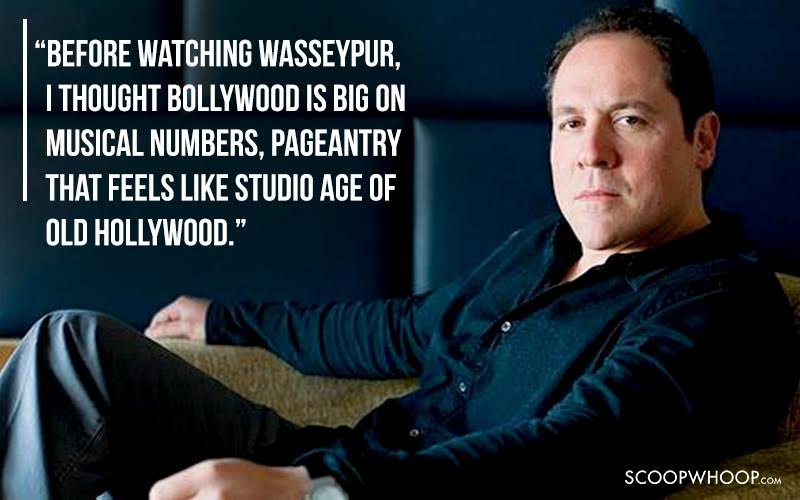 Favreau also recognizes the efforts Indian filmmakers are putting in to push the envelope and compares it with the parallel film movements taking place across the world.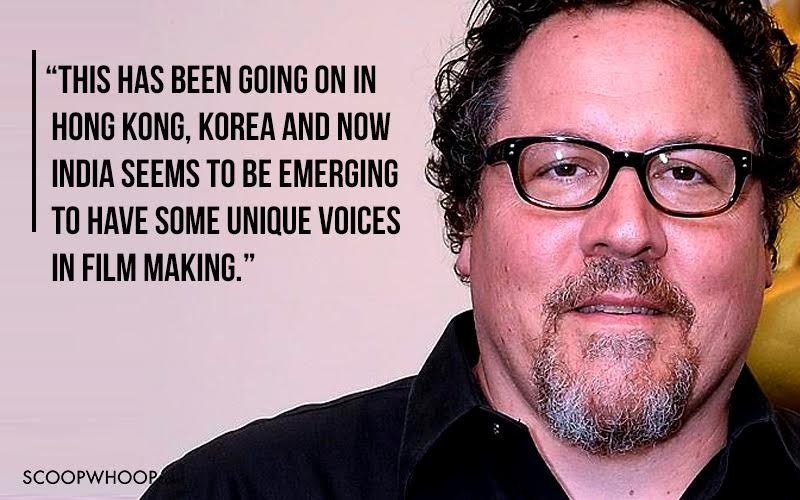 Coming from the man who brought us Iron Man and Chef, this is great encouragement for the new wave of Indian cinema. One can only hope the trend continues.
Designs by Rohit Jakhu