Friends are the family we choose in the world, or that's what we've been told by the Internet. As Kenny Sebastian summed it up quite accurately, two guy best friends or as they refer to each other as 'two bros' are just short of being lovers. And this bromance has been epitomised in Bollywood by many actors. 
Here are some of the most iconic bromances, which have made us laugh, left us teary-eyed and taken us on wild adventures.
1. Ramu-Mohan (Dosti)
One of the oldest tales in friendship, this film created somewhat of a template of the Bollywood pair of a blind one, and the amputee. With songs like Jaanewalo zara and Raahi manwa dukh ki chinta only made this tale of friendship more memorable.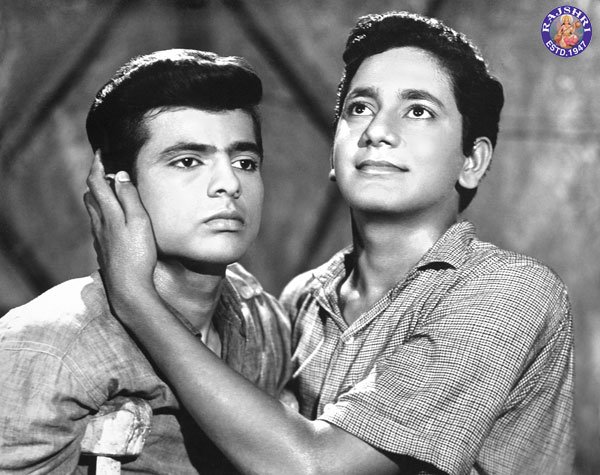 2. Akash-Sameer-Sid (Dil Chahta Hai)
The holy trinity of Bollywood friendship since 2001, these are the guys who made road-trips to Goa 'cool'. Plus Farhan Akhtar's nuanced look at how the 3 friends come off age, only added to the brilliance.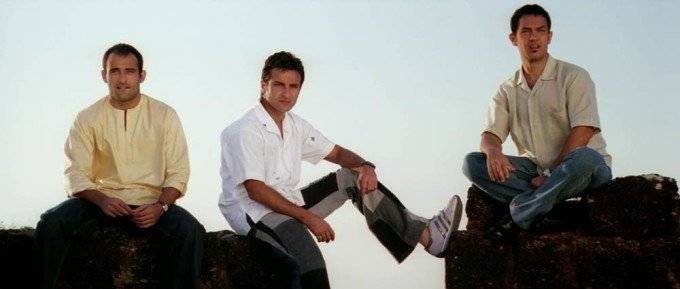 3. Sameer-Kunal (Dostana)
Pretending to be a gay couple, these two might have landed a damn cool apartment in downtown Miami. But even when it came to fighting off Bobby Deol, this pair really joined forces together and looked out for each other.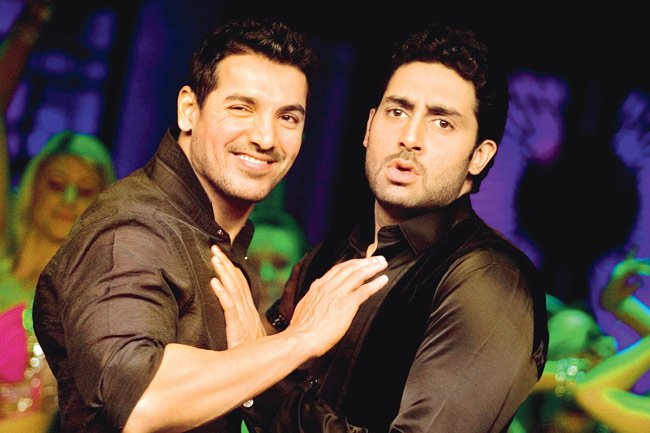 4. Raju-Farhan-Rancho (3 Idiots)
Addressing the most important component of a college friendship – jealousy, this trio went through the pressures of passing semesters, drinking on campus and begging for a job. But, they epitomised the trait of never giving up on your best friends.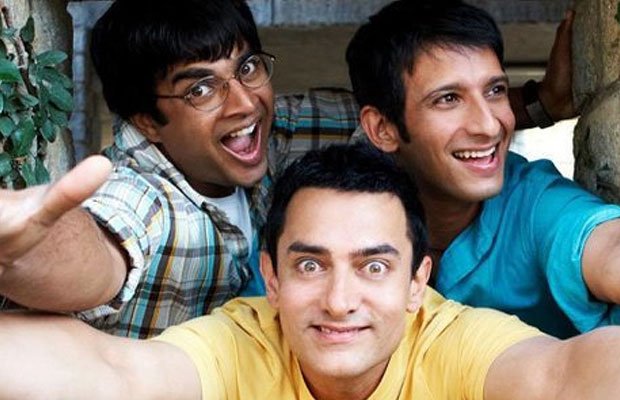 5. Munna-Circuit (Munnabhai series)
The most loveable gangster in town, Munna not only went around fixing the world with his simple, pure-hearted ways but he also had a wingman in Circuit who would do nearly ANYTHING Munna would ask of him. Even abducting Chinese tourists in broad daylight.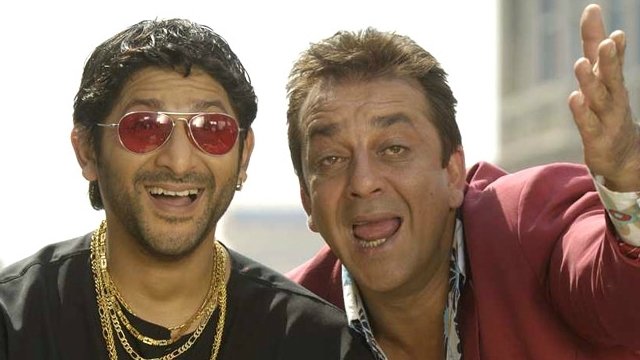 6. Jai-Veeru (Sholay)
One of the most watched movies of Bollywood, Sholay was the journey of two friends Jai and Veeru. The song Ye dosti hum nahi todenge has become synonymous with friendship.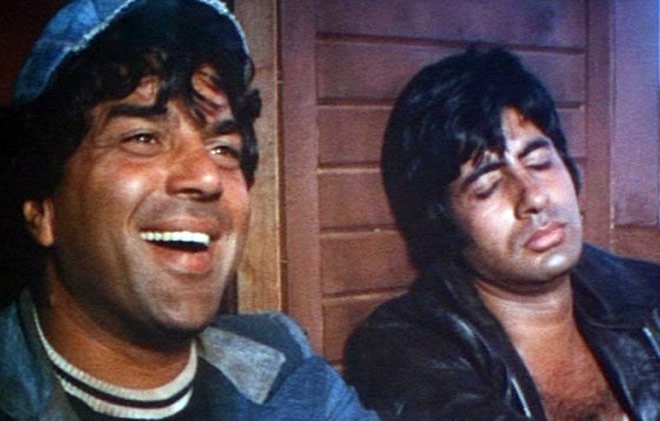 7. DJ-Sukhi-Karan-Aslam-Lakshman (Rang De Basanti)
Today's good-for-nothing, beer-drinking college students discover the sacrifices of the young, pre-independent revolutionaries like Bhagat Singh, Sukhdev and Rajguru. And somehow history repeats itself, and they're forced to make the choice between letting it be or taking it upon themselves to change things.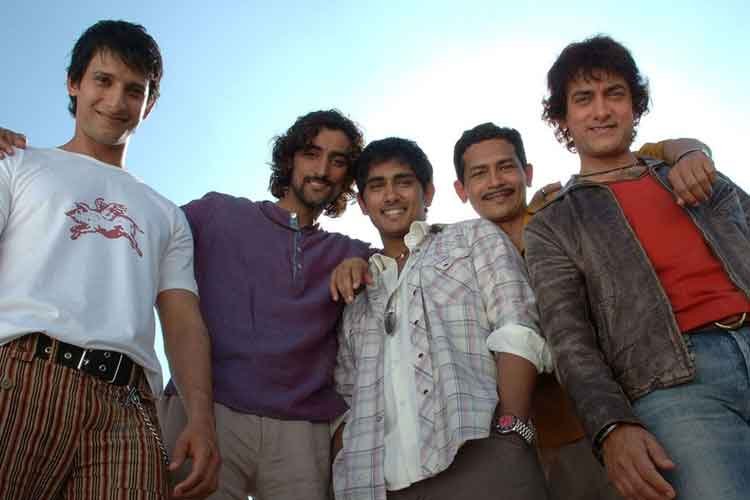 8. Sid-Laxmi-Rishi (Wake Up Sid!)
This trio from South Bombay is finally done with their final year college exams when the realisation about their future hits them. As a father notes at one point, there aren't 'anymore lectures left to bunk' – putting these 3 on the fast track to adulthood, as they go about finding their passion, fighting weaknesses and discovering love.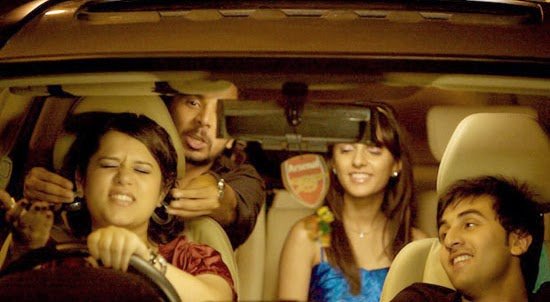 9. Jai-Aditi (Jaane Tu Yaa Jaane Na)
He comes for her, on a horse to the airport. Not only because she is the love of his life because life without 'Aditi' is unimaginable for Jai. He's the first one to reach the funeral of her cat, and he's also the one to pick his only fight and beat the shit out of her fiance when he finds out he hit her.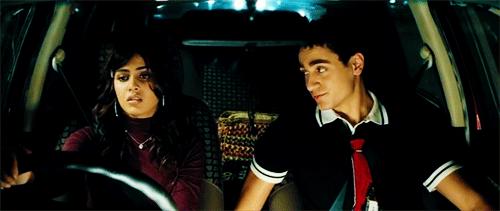 10. Bunny-Aditi-Avi (Yeh Jawaani Hai Deewani)
Another Ayan Mukherji film, which tries to follow the arc of three friends as they navigate their way to adulthood on their own. And then meet after a few years to discuss their different paths.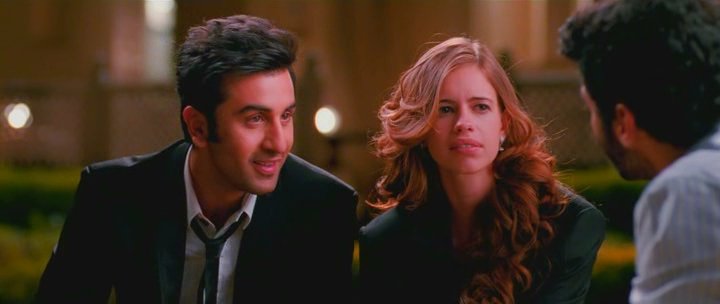 11. Aman-Sameer (Kal Ho Naa Ho)
Now barring the horrific expression of Kantaben in a few scenes, the bromance between Aman and Sameer was extremely sweet and warm. In a short time, they got really thick and even won over Naina in a week. Now that's what best friends are for!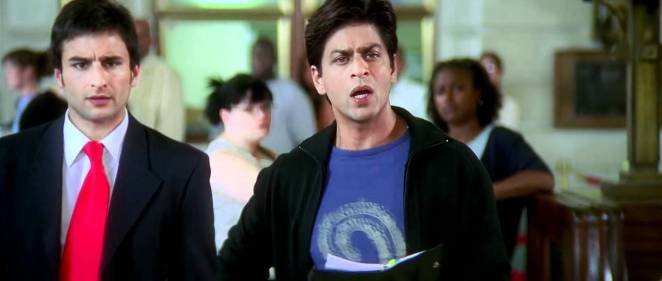 12. Devdas-Chunnilal (Devdas)
Probably not the happiest bonds in film history, however, Chunnilal's love for humorous alliteration was the yin to Devdas's brooding yang. And both of them go through spending the latter's lifetime, drinking their sorrows.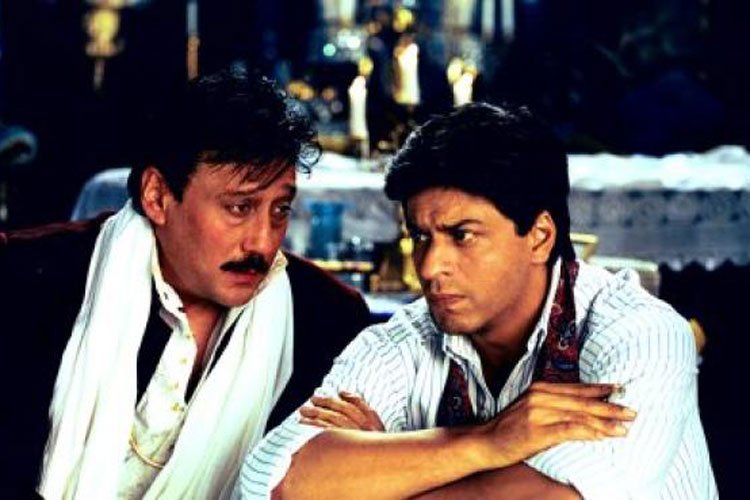 13. Bishan-Kishan (Yaarana)
One of the most iconic friendships on screen from my childhood, Amitabh Bachchan and Amjad Khan were an unconventional, interesting pair. The film also sees them make the ultimate sacrifice for a friend in a movie – as one takes the other's place in a mental asylum.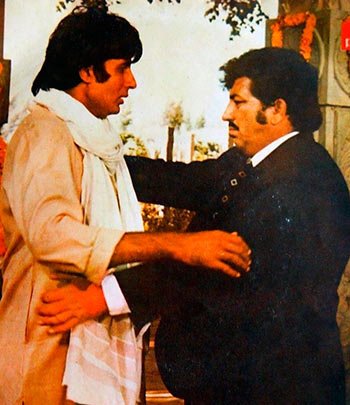 14. Ishaan-Omkar-Govind (Kai Po Che!)
Based on the characters written by Chetan Bhagat, the actors as per the instruction of director Abhishek Kapoor breathed life into the pages of the not-so-well-written prose. All three actors Sushant Singh Rajput, Rajkummar Rao and Amit Sadh were a picture perfect sight of male friendship with Amit Trivedi's sensational music.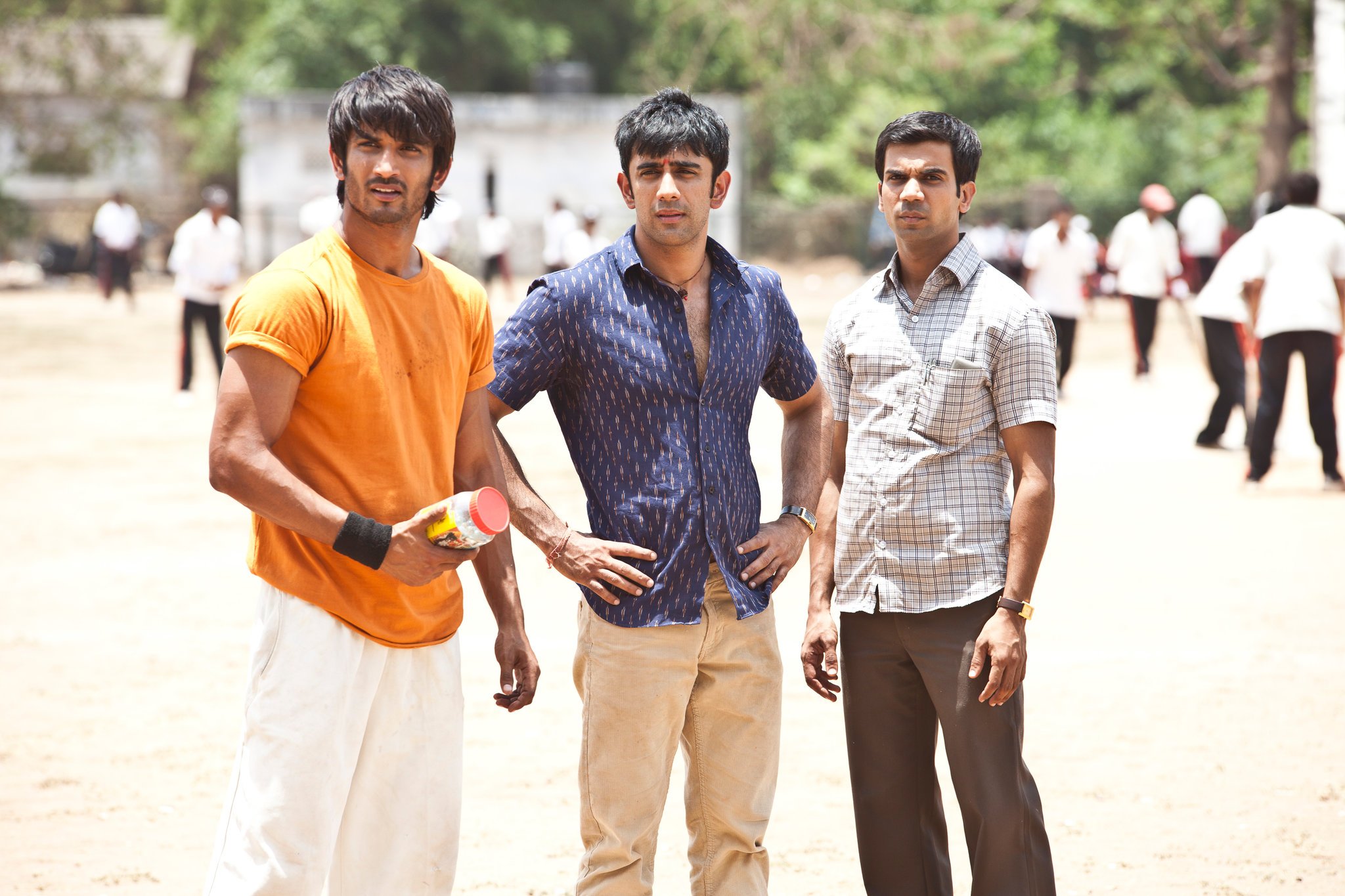 15. Vijay-Sher Khan (Zanjeer)
The friendship behind the iconic song Yaari hai imaan mera, yaar meri zindagi – sees Sher Khan publicly profess his life-long allegiance to Inspector Vijay. Sher Khan remains the epitome of a filmy friend, who would even take a bullet for his loved ones.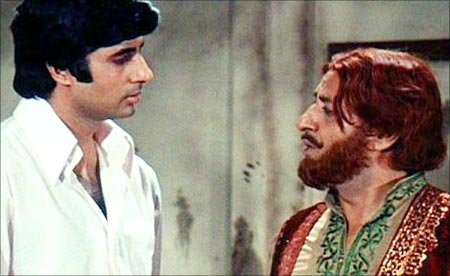 16. Arjun-Imran-Kabir (ZNMD)
Zoya Akhtar's version of Dil Chahta Hai, further explored the dynamic of male best friends over a shorter duration of a road-trip in Spain. How each of them come to confront their biggest demon, while also addressing all the buried problems between them, this film promoted a lot of tourism for Spain and #wanderlust pictures.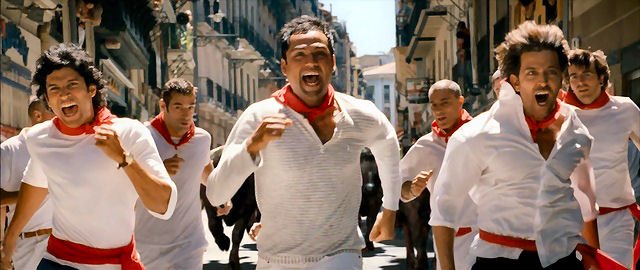 17. Shyam-Raju-Babu Rao (Hera Pheri)
Probably not something you think of when someone says bromance, but the way the three oddballs teamed up to make a quick buck, it was something definitely worth rooting for.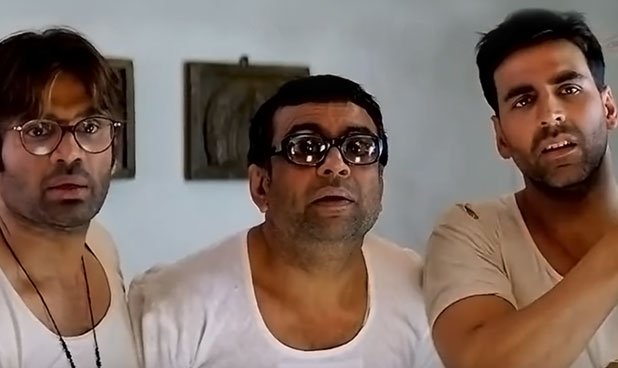 18. Sanju-Maksood-Ghanshyam (Jo Jeeta Wohi Sikandar)
A film about young college-goers, it took us through the drills of pretending to smoke, to look cool. Sitting around rather creepily and admiring the pretty girls from a distance. And these three friends played by Aamir Khan, Deven Bhojani and Aditya Lakhia were palpably naive and stupid.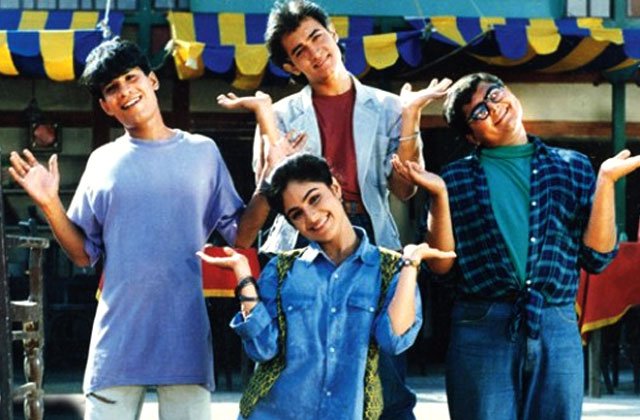 19. Amar-Prem (Andaz Apna Apna)
Bollywood's equivalent to the Jim Carrey-Jeff Daniels pair, these guys were on a wild chase to marry a rich heiress. However, along the way they face a comedy of errors, mistaken identities, abduction and even dangerous villains. And they come out strong on the other side.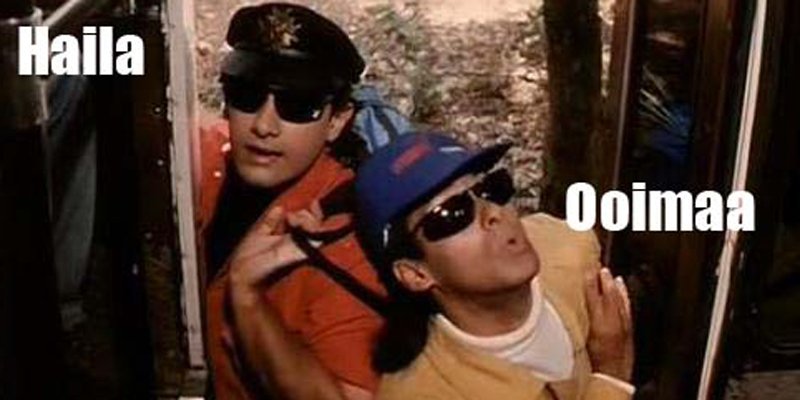 20. Vinod-Ashok (The Burning Train)
They save a train full of people together! Best friends 4eva!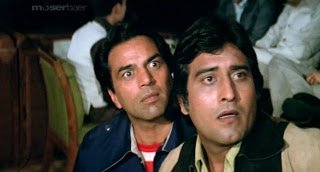 21. Kabir-Pluto (Dil Dhadakne Do)
Voiced by Aamir Khan, the Mehra family's bulldog Pluto happens to be Kabir's best friend. As he plays wingman for his human as he goes about courting the beautiful Farah, and even accompanies the humans as they steal a boat to rescue Kabir from the sea.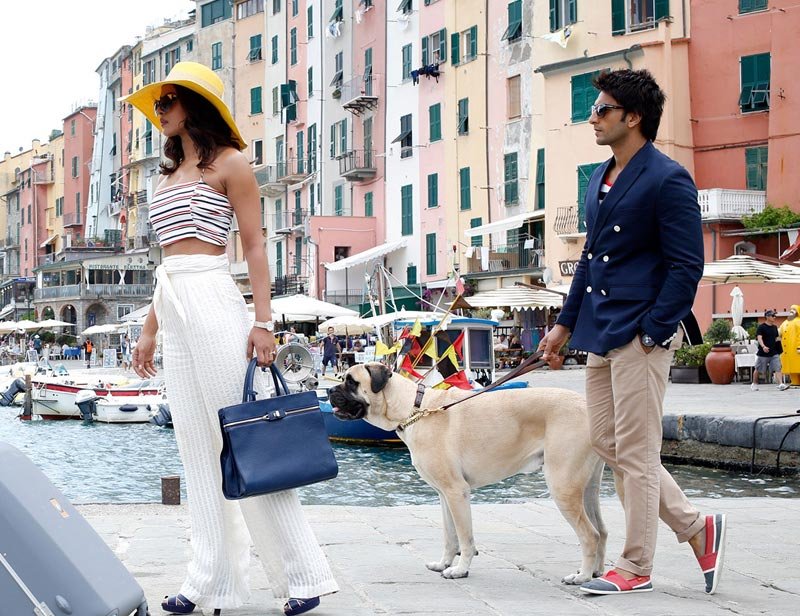 22. Bhuvan-Ismail (Lagaan)
In a team full of naysayers, Bhuvan's Laxman found his Dravid in Ismail, as they rescued their team on a magical third and final day. Even though Ismail gets unfortunately run-out, the two bring the team much closer to the target.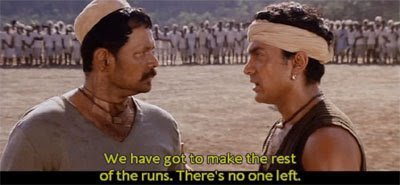 MC Sher-Murad (Gully Boy)
MC Sher and Murad have the kind of friendship that makes you believe that not every bromance is depended on toxic masculinity and immature competitions. Sometimes, there are friends who actually help each other grow and become the best version of themselves. Like MC Sher did for Murad. And there are friends who never forget a true friend, no matter the heights they achieve. Like Murad never forgot MC Sher.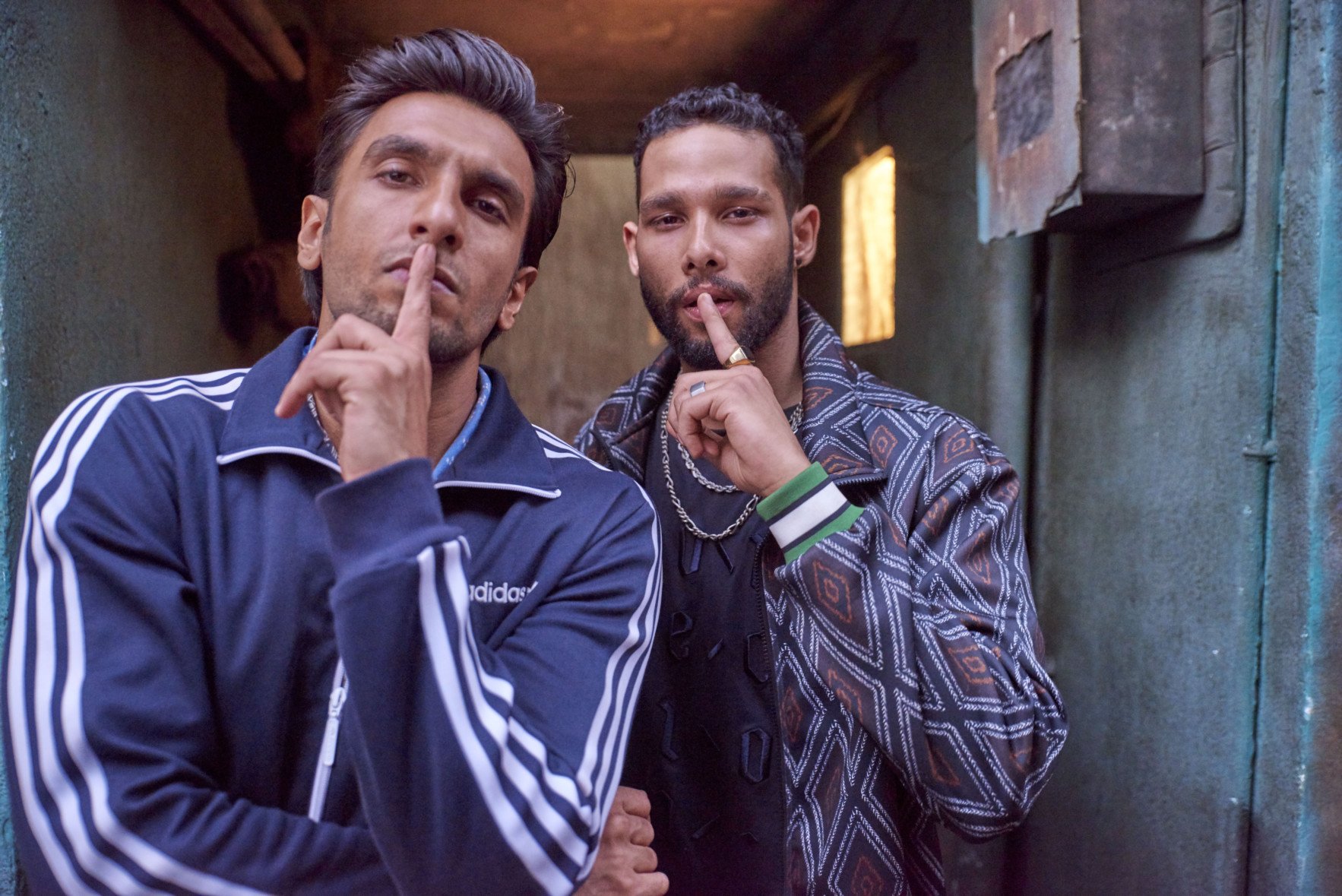 Need much more bromances like these in life. Such #Goals.