To say that Bollywood is a goldmine would be an understatement, because even goldmines have a lifetime. But B-town has been churning out blockbuster hits and epic scenes so iconic one after the other that they have lasted decades and achieved legendary status.
Here are 20 gems from Bollywood movies which are so iconic, you can't imagine Indian cinema without them:
1. K itney aadmi they… *intense music*
(Sholay)
The best thing about the background score of Sholay is that it heightens the impact of every scene and forms an important part of the movie. So when you hear Gabbar strolling idly in his leather boots rapping on the rocks and his leather belt dragging on the ground coupled with intense music, you know he's pissed. Add to it Amjad Khan's epic style and pace of dialogue delivery and you know that you have a scene which is a sure shot winner!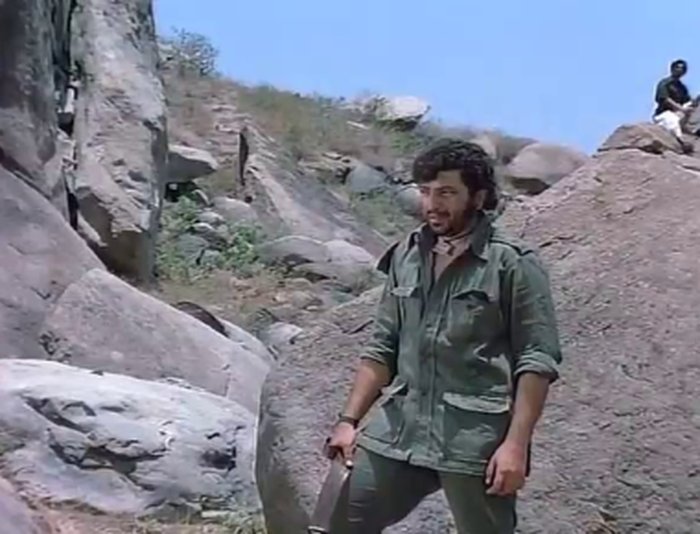 2. Mere paas… Mere paas maa hai.
(Deewaar)
Stories of warring brothers have been a great hit in India ever since our ancient scriptures told us about them. However, talk brother-brother rivalry now and this particular scene from the cult movie Deewar is the first one to come to your mind. It's the performances by Amitabh Bachchan and Shashi Kapoor powered with Salim-Javed's intense dialogues that take the scene to another level and make it an all-time favourite.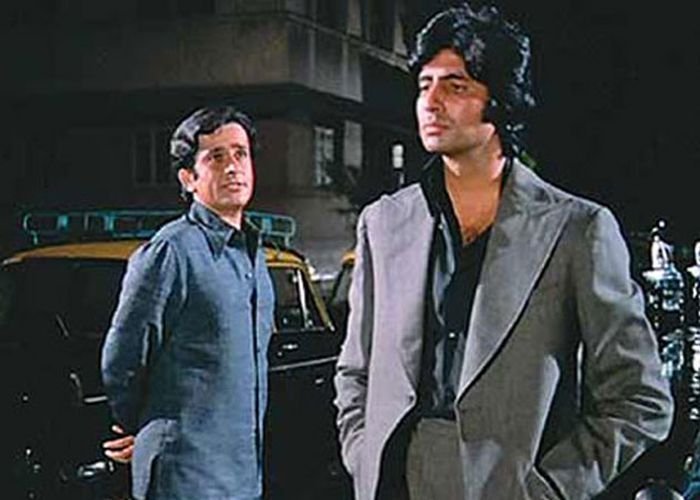 3. Basanti… Inn Kutton ke saamne mat naachna.
(Sholay)
Sholay might be an edge-of-the-seat action drama but it's actually friendship and love which forms the soul of this cult movie. And this particular scene beautifully captures the angst of Veeru who is caught in Gabbar's den and forced to see his beloved Basanti dance to save his life. What else do you need to make an epic scene?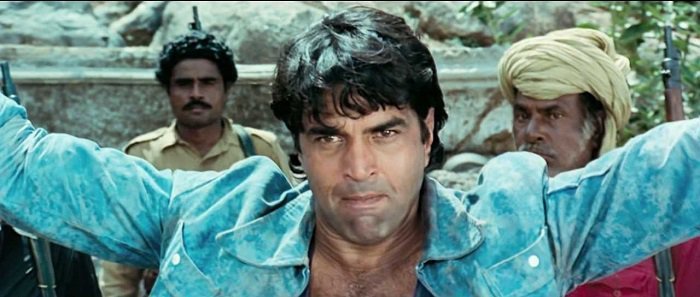 4. Naam… Vijay Deenanath Chauhan.
(Agneepath)
It's only the magic of Big B and his persona of an angry young man that could lift such a regular scene and make it legendary. Amitabh's body language and his ice-cold style of introducing himself became so famous that a generation of actors and comedians have tried to imitate and spoof it.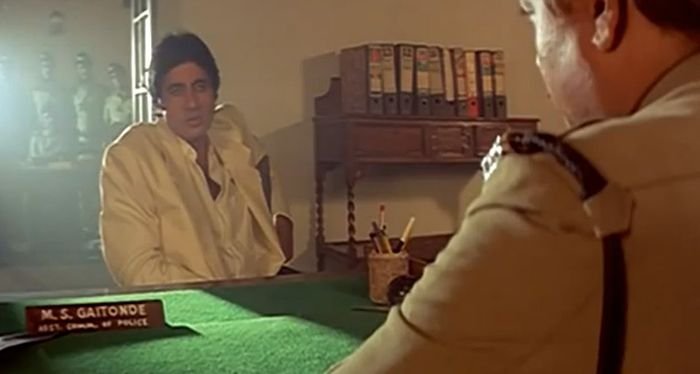 5. Pushpa, I hate tears…
(Amar Prem)
Trust the first superstar of India, Rajesh Khanna to use a simple dialogue to great effect. After becoming an icon of optimism with a stellar emotional performance in Anand , Khanna strengthened his reputation of pulling off emotional scenes seamlessly yet again with this evergreen sequence in Amar Prem . In fact, the scene is so widely appreciated that it went on to become a bigger success than the movie itself.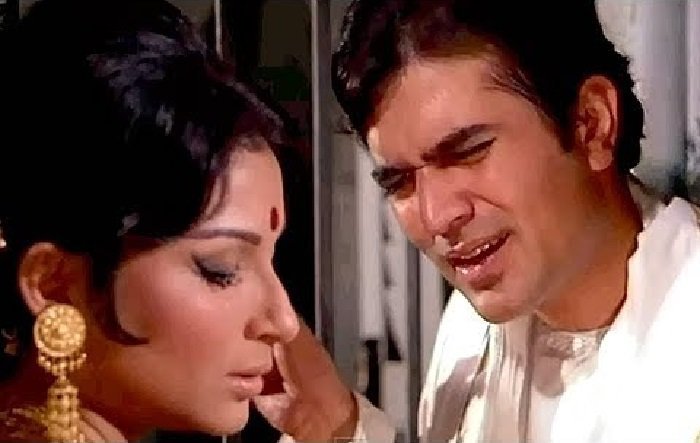 6. Jaa Simran jaa, jee le apni zindagi .
(Dilwale Dulhania Le Jayenge)
You can't even begin to imagine Indian cinema without this scene. Everything about this scene is pure magic. In fact, this particular scene is considered to be such a cult one, it is often credited with starting the trend of train sequences, climax fights and love marriages not just in Bollywood but all over India. Simply the greatest moment of modern Indian cinema, a sincere thanks to Aditya Chopra for stringing it together.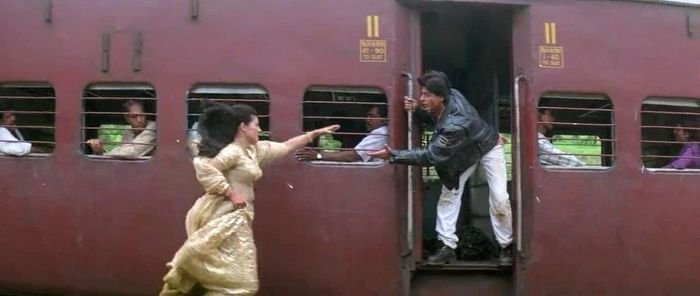 7. Kya kar raha hai yaar… Mard ban… Be a man.
(Dil Chahta Hai)
DCH is anyway credited with ushering the lives of new and urban Indian youth on the silver screen. And this particular scene brings together all the angst that the urban Indian youngsters go through in their lives at some point or the other. The beauty of the scene lies in the relatability of the sequence where Aakash pumps Sameer against sitting like a loser and not doing anything about his love life, just like our best friends do!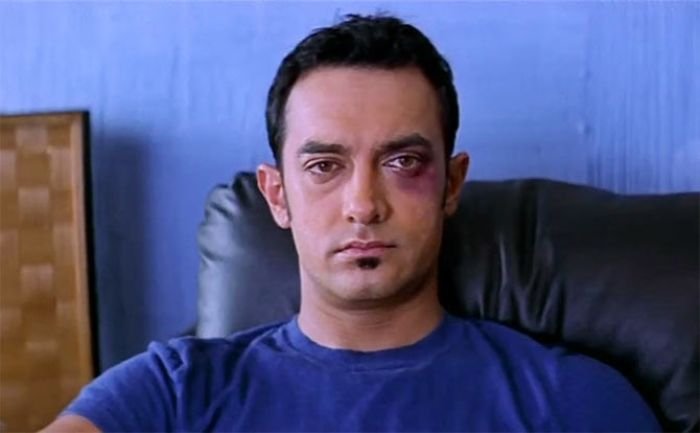 8. Yeh sattar minute tumse Khuda bhi nahin chheen sakta.
(Chak De!)
The environment of the dressing room of a professional team before a big match is no different from a pressure cooker. And that's when the role of a coach takes utmost importance. Rocking his role of an ex-hockey player-turned-coach of the Indian national women's hockey team, Kabir Khan in Chak De, SRK delivers a stellar speech before the match which reassures and calms the nerves of the players and pumps them up to win the match and the audiences' hearts!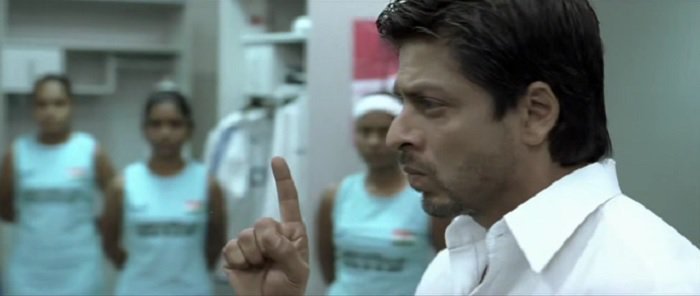 9. Just another common man.
(A Wednesday)
Years before SRK said, ' Don't underestimate the power of a common man ', Naseeruddin Shah said it in a more serious and gripping manner when he negotiated with the Mumbai Police single-handedly atop an abandoned building in A Wednesday . Shah's final call to the commissioner of Mumbai police, Anupam Kher, forms a moving speech about the plight of innocent common Indian citizens who die everyday in trains and markets at the hands of terrorism and the indifference of our government. Such was the impact of this movie's scenes that it even got remade in Hollywood!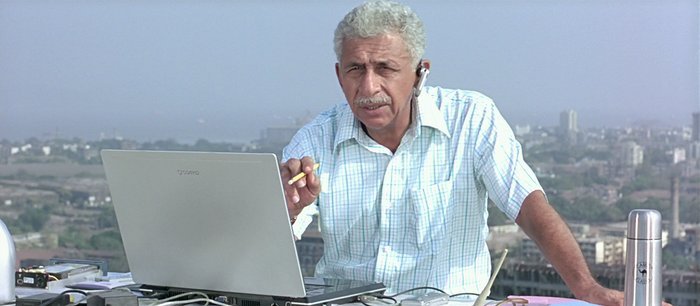 10. Ajay ke marne pe ditti jayegi ikkis topon di salami.
(Rang De Basanti)
Although each scene of Rang De Basanti was well thought out and executed, this is one scene where the complete star cast sits together to chill but ends up in a much more serious conversation. The power of the sequence lies in the spectrum of emotions this single scene evokes as the conversations move from India's dysfunctional system to negligible citizen activism and the rampant blame game. The scene forms a turning point in the story and lends a great deal to the cult status that the movie has achieved today.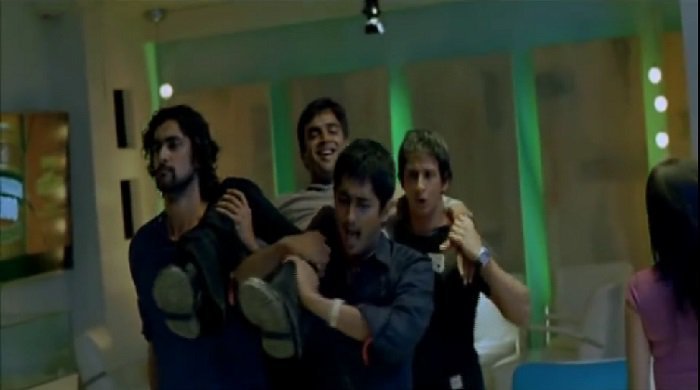 11. Tumse naa hopayega.
(Gangs of Wasseypur)
There's something about Tigmanshu Dhulia's cold act in GOW which is humorous yet spine chilling. A perfect combination of both the emotions is this iconic 15-second scene where Ramadhir Singh states in his trademark matter-of-factly style, ' Beta tumse naa hopayega ' before walking away.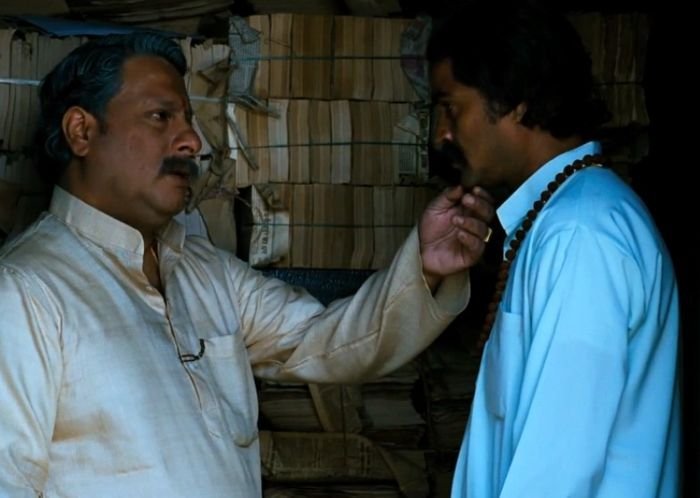 12. Tareekh pe tareekh… tareekh pe tareekh.
(Damini)
If there's one time when Sunny Deol made the right use of his powerful voice, it's this scene. Pouring his angst over the lethargic legal system of India, Sunny intimidates the judge and the audiences alike with his powerful dialogue delivery and valid points in his argument. No wonder this remains the best courtroom scenes of Indian cinema till today.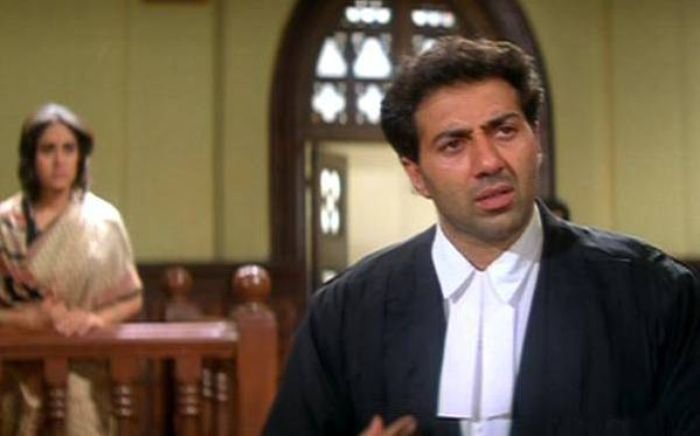 13. Chaiyya Chaiyya atop a moving train.
(Dil Se)
It was not everyday that we saw train sequences in Bollywood, let alone dancing atop one! This song's claim to fame remains the choreography of it on a moving train. With lots of extras and props alongside the lead pair of SRK and Malaika Arora Khan riding on the train, it's only imaginable how difficult the shoot would have been. Oh and yes, extra brownie points for a find called Malaika!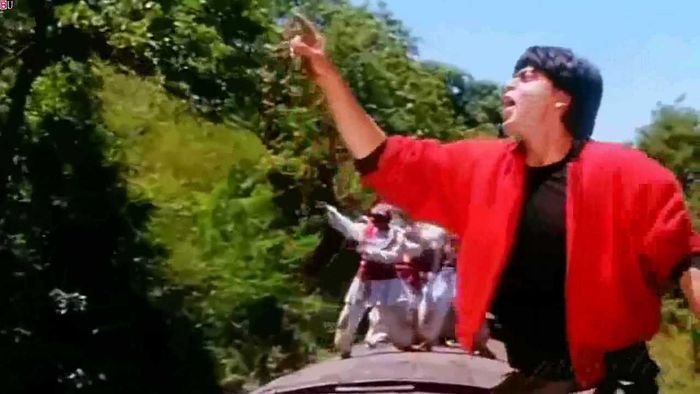 14. Mere Karan Arjun aayengey.
(Karan Arjun)
Karan Arjun might have brought together the two biggest stars of Bollywood, Shah Rukh and Salman Khan, however it's their on-screen mother and veteran actress Rakhi who stole all their thunder with just one scene. Harassed and troubled by goons, Rakhi somehow manages to translate her optimism into words and immortalized the scene with just one line: Mere Karan Arjun aayengey .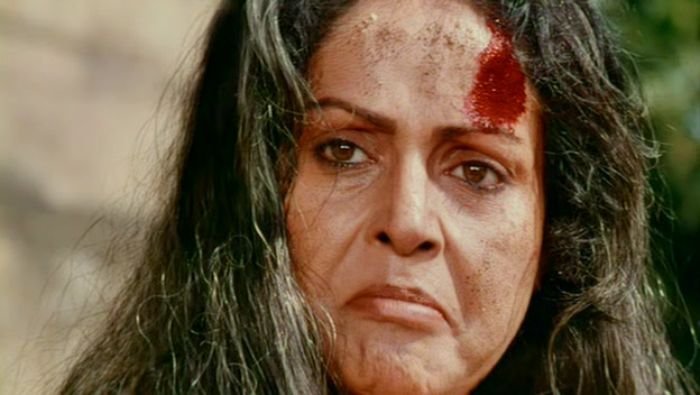 15. Phir bhi jhuk kar namaste karta hoon kyuki hum kisi ko apne se chhota nahin samajhte .
(Namaste London)
This scene from Namaste London alone can be considered as India's revenge on the Britishers. Akshay Kumar, who's busy making Jazz realise her desi roots in the movie, finally has a moment of outburst in a party thrown by the Britishers where an argument leads to one of the most beautiful and patriotic speeches ever delivered in a Bollywood movie. The scene stands out because it gives you a rush of patriotism as Akshay narrates the greatness of India as a nation, maintaining a humble smile on his face throughout.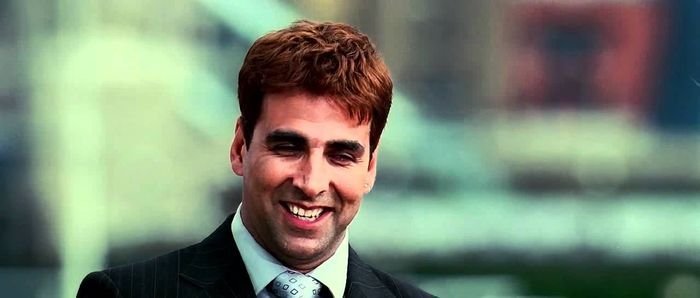 16. Hrithik Roshan hoisting the Indian flag.
(Lakshya)
Lakshya is a movie which engages its audiences with itself ever since Hrithik's aimless character is introduced to the audiences. What follows is a stupendous and emotional journey of an uncertain individual, finally realizing his calling in the Indian army. The bitter- sweet journey ends in this spectacular aerial shot where Hrithik finally hoists the Indian flag on the peak of a mountain and as audiences you can feel the joy and pain of the character.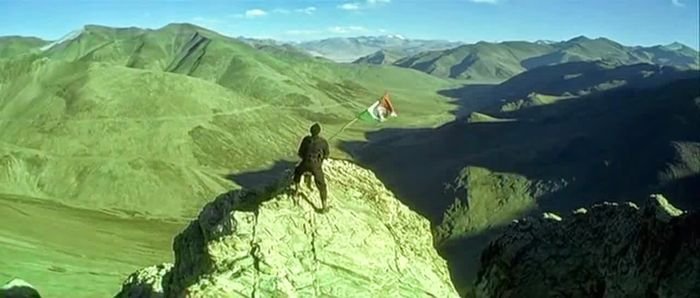 17. Last ball sixer!
(Lagaan)
Lagaan is a very unique sports movie based on the backdrop of the pre-independence era. From learning an alien game to fighting for the cause of their own community, Bhuvan, Aamir Khan's character along with other villagers embarks on a journey which culminates on the cricket pitch and hangs on the fate of a skier pulled by Aamir Khan on the last ball. The ball finally lands out of the boundary rope amidst a lot of tension in the last scene and made it an epic scene in the history of Indian cinema.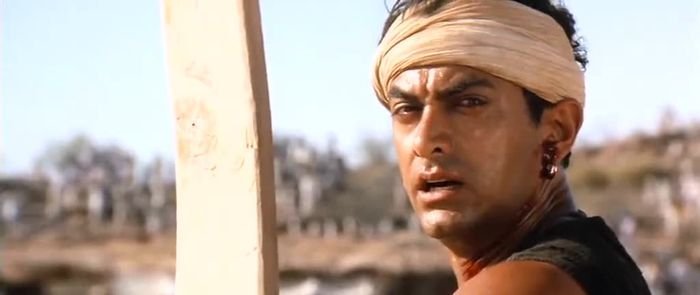 18. A happy woman is a myth.
(Pyaar Ka Punchnama)
I don't remember the last time the Indian male audience enjoyed a movie scene so much. Giving voice to all the buried feelings of Indian boyfriends, Kartik Tiwari, spit out as much venom as he could in his 5 minute long speech about his girlfriend to his flatmate in Pyaar Ka Punchnama. Which is pretty much what most boyfriends end up doing. This scene definitely ranks very high at the epicness quotient for its honesty and entertainment value!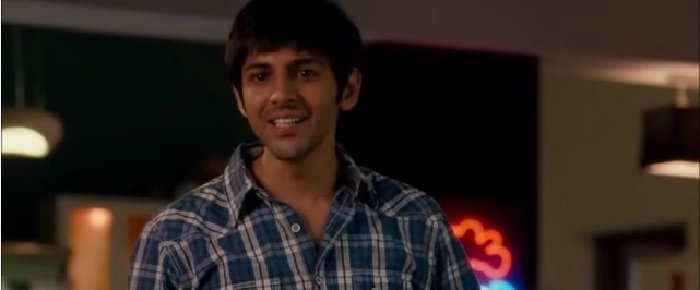 19. Jiss desh mein honge wahaan balatkaar karenge.
(3 Idiots)
It's very difficult for a comedy sequence to rank up to the list of most iconic scenes. But this particular scene from 3 Idiots ranks so high on the epicness level that a large part of 3 Idiot's success owes to Chatur's balatkaari speech. Not only does the speech crack you up but it also gives an important message that mugging up things won't get you too far in life.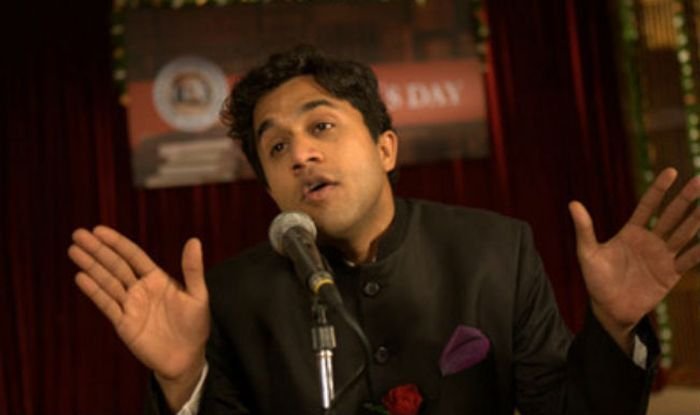 20. Dilon mein apne betaabiyaan lekar chal rahe ho toh zinda ho tum…
(Zindagi Na Milegi Dobara)
If there's one movie in recent times which could come close to Dil Chahta Hai's brand of coming-of-age concept and story telling, it's this movie and it's this scene. Lit up by superlative dialogues and poems by Farhan Akhtar, the last scene of ZNMD beautifully ends into a poem with visuals of protagonists being chased by bulls. The scene gives us all a freedom to construe any meaning out of the scene, which is basically what the movie is all about- to be free of any cast or mold and just let it all go!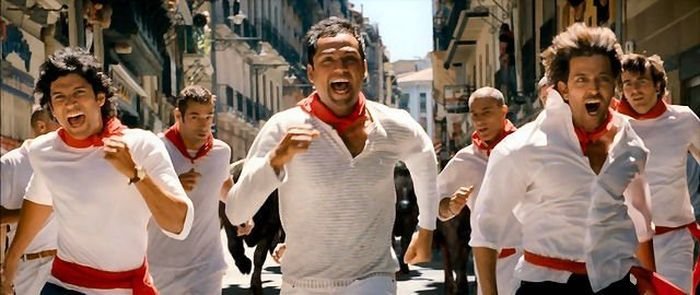 Jab tak iss desh mein cinema hai… Iconic scenes bante rahenge!