India and Pakistan are like the classic Bollywood twins who were separated at a kumbh ka mela. They were brought up in very different environments, leading them to have very different sensibilities, contrasting likes and opposite dislikes. Wonder what will happen when the siblings finally face each other? Utter chaos!
Be it politics, diplomacy, international issues and now even films, India and Pakistan never seem to agree on the same thing. And to prove just that, we have handpicked 11 Bollywood films which Pakistan banned for a variety of reasons:
1. The Dirty Picture
If a movie releases with an 'A' certificate in India, chances are high the same movie might not see the light of the day in Pakistan, ever. So when Vidya Balan portrayed Indian sex siren Silk Smitha in The Dirty Picture , it was too much to handle for the Pakistani censor board and the movie was outrightly termed bold and vulgar and got banned in Pakistan.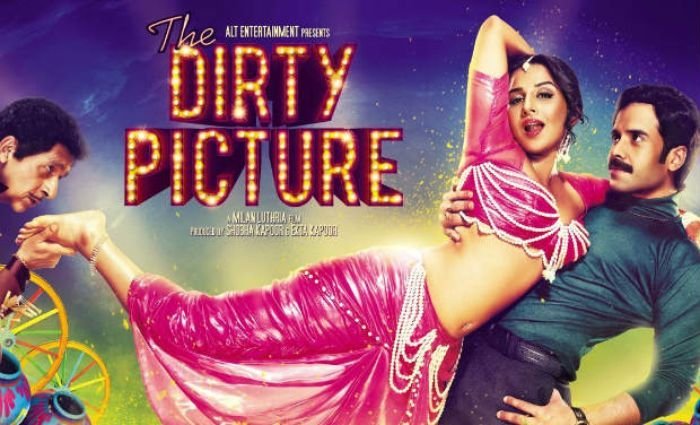 2. Tere Bin Laden
This time around, Pakistan banned a Bollywood movie starring their own export to India, singer-actor Ali Zafar. Tere Bin Laden was banned in Pakistan because it dealt with the controversial issue of slain Al-Qaeda head Osama Bin Laden and hit them where it hurts the most.
The light-hearted movie was accused of containing vulgar and objectionable dialogues, abuses and derogatory remarks and was also labelled as anti-law enforcing agencies of Pakistan. The censor board in Pakistan felt that the movie could give extremists a false idea and could lead to riots and attacks, hence the movie was banned in Pakistan.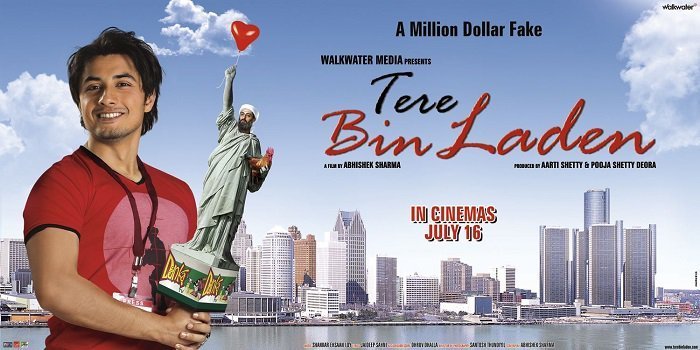 3. Khiladi 786
Akshay Kumar may be the undisputed Khiladi of Bollywood but Pakistan wouldn't buy his Khiladi offerings, especially if presented with number '786'. So when Khiladi 786's poster was launched in Pakistan, it immediately led to the banning of the film because of the religious significance of numerals '786' among Muslims. Considered very sacred to Islam, the usage of the number in a comedy film was deemed to be hurtful for Islamic sentiments and therefore led to a ban on the promo and eventually the complete film got scrapped in Pakistan.
4. Jab Tak Hai Jaan
Jab Tak Hai Jaan saw Shah Rukh Khan play an army officer in the Indian Army's bomb disposal squad. And where there is Indian army in a Bollywood movie, trouble is not far away in Pakistan. The Yash Chopra film was snapped off in Pakistan as soon as the trailers hit the TV screens. The movie got banned owing to certain dialogues which hinted at the Pak army. However, it took Yash Chopra to use some clout to finally make his movie see the light of day in Pakistan.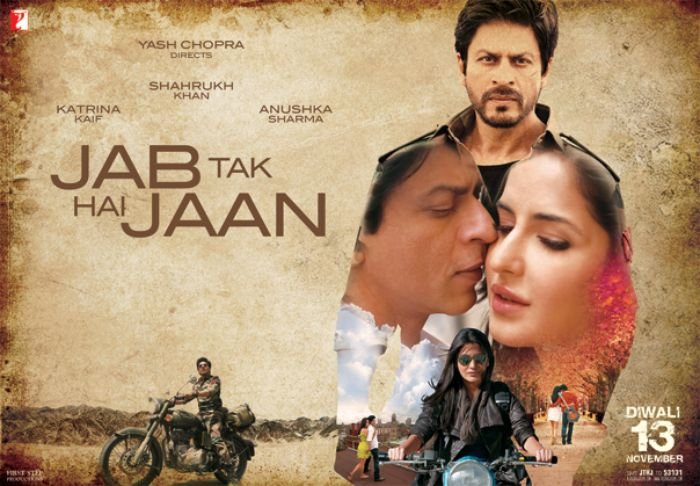 5.

Chennai Express

Shah Rukh Khan might rule the hearts of people in the kingdom across the border, but that didn't stop d istributors and exhibitors in Pakistan from banning his latest train ride, Chennai Express to halt at any station in Pakistan. Shah Rukh's movie was scheduled to release on the festival of Eid along with 4 Pakistani films – Josh, Ishq Khuda, War and Mera Naam Afridi. However, keeping the interest of Lollywood in mind, the movie was banned from releasing on Eid and was scheduled for a different date of release.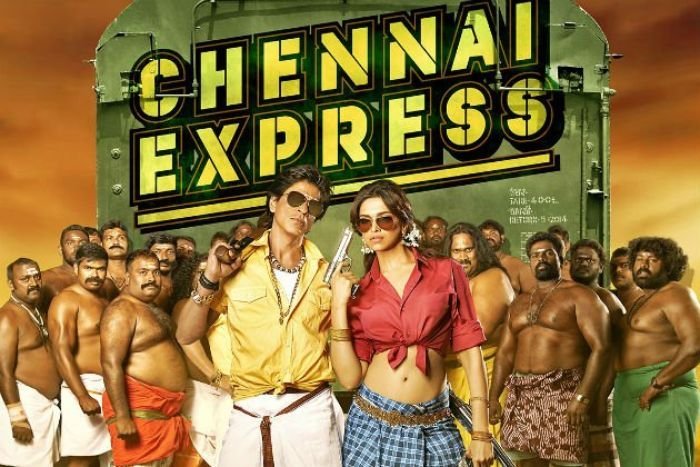 6. Ek Tha Tiger
Another Eid release to court trouble in Pakistan was Ek Tha Tiger. The plot of the movie dealt with altercations between the intelligence agencies of India and Pakistan i.e RAW and ISI respectively. No wonder, the Salman Khan and Katrina Kaif-starrer spy flick was declared 'problematic' and put on indefinite hold in Pakistan.
Elaborating on the issue, the vice-chairman of the Pakistan censor board, Muhammed Ashraf Gondal said, "We have a strict criteria due to which films that have themes that touch on anti-terrorism and are against Pakistan's national institutions or security agencies ultimately have to be censored because they are against the national interest."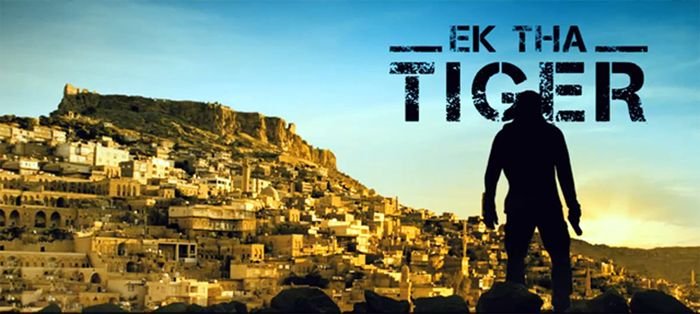 7. Agent Vinod
The fact that Agent Vinod tanked without a trace in India is a different story but the Saif Ali Khan spy film didn't even get to come out in Pakistan. Agent Vinod got banned just days before its scheduled release owing to its plot which established Pakistan's ISI as the anti-India element.
However, the bigger issue which Pakistan had with the movie was that Pakistani high commands and spies were shown supporting Taliban in setting off a nuclear bomb in Delhi. No wonder, a ban was always in the calling.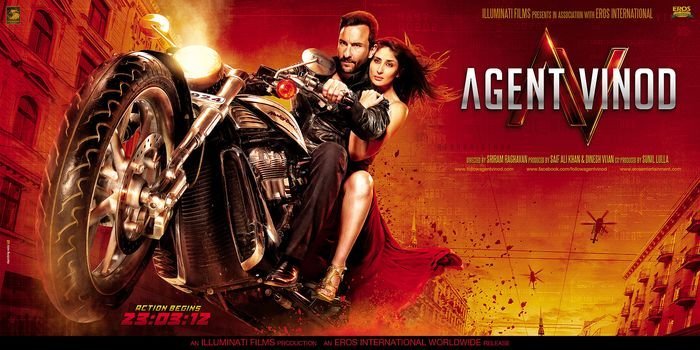 8. Bhaag Milkha Bhaag
Bhaag Milkha Bhaag is an inspiring tale of a common man who rises above all odds to fulfill his dreams and goes on to be known as the 'Flying Sikh of India'. So far, so good. However, what didn't go down well with the censor board in Pakistan was that the movie allegedly 'does not portray Pakistan in good light', as it travels through the troubled past of India-Pakistan partition. Lollywood also had an issue with the trailer of the movie featuring the dialogue: ' Mujhse nahin hoga. Main Pakistan nahin jaaunga ', which ultimately led to the banning of the film.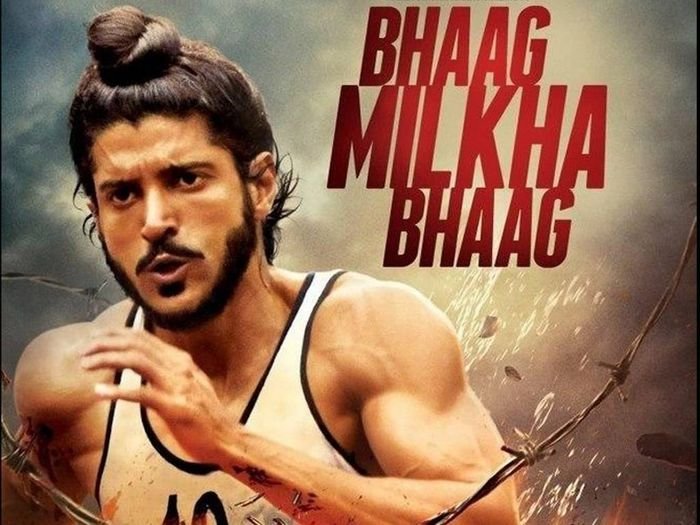 9. David
Bejoy Nambiar is known for his dark cinematic narratives like Shaitan , however it was David which caused problems across the border due to its controversial content . Like India, Pakistan too has some basic criteria for movies to fulfill at which David 'failed'. Justifying the ban on the film, the chairman of the Central Board of Film Censors of Pakistan, Rai Akbar added, "There were several issues with the film but our main point was that the film was not suitable for viewing in Pakistan."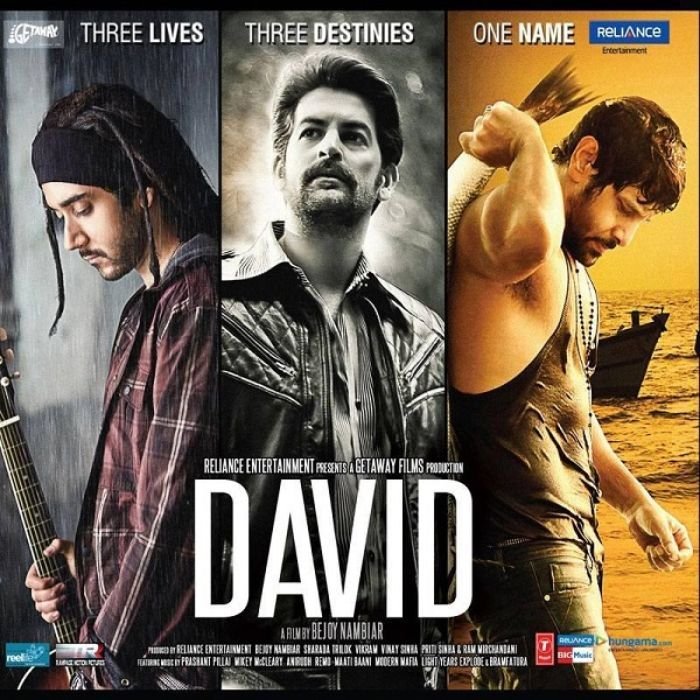 10. Raanjhanaa
The most surprising entry into the list of banned Bollywood movies would easily be Raanjhanaa . The movie which narrates the journey of one sided love of a Hindu boy in pursuit of a Muslim girl, could not impress the censor board in Pakistan. The movie worked well in India, but Pakistan had issues with the treatment of Sonam's character (a Muslim) who falls in love with two Hindu guys and hence got the film to be banned all across Pakistan.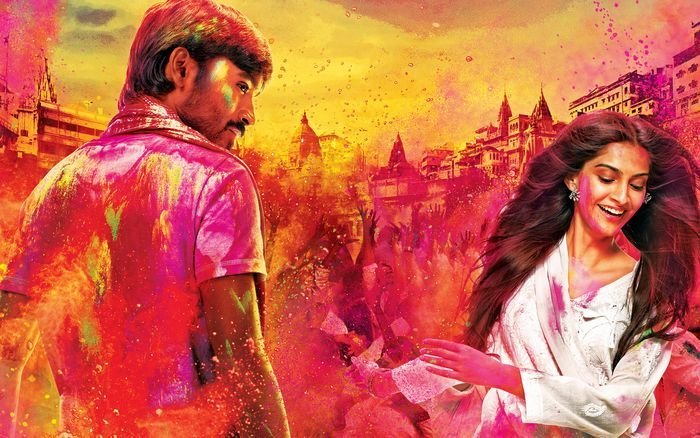 11. Lahore
Whenever India and Pakistan meet in a sports battle, sparks are bound to fly. Lahore dealt with the political rivalry of India-Pakistan and made an effort to make the two countries bond in the kickboxing arena. However, the Pakistani censor board could not digest some scenes and dialogues in Sanjay Puran Chauhan's film and decided to ban the movie altogether in Pakistan.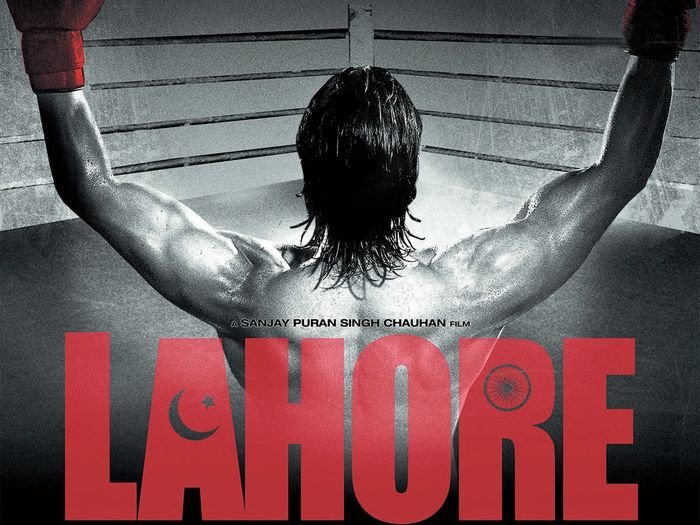 12. Dishoom
The Varun Dhawan and John Abraham starrer deals with "India's top batsman going missing" during a match in the Middle East. A typical Bollywood buddy cop movie, the film has rubbed the Pakistani Censor Board in the wrong way for apparently showing the country in a poor.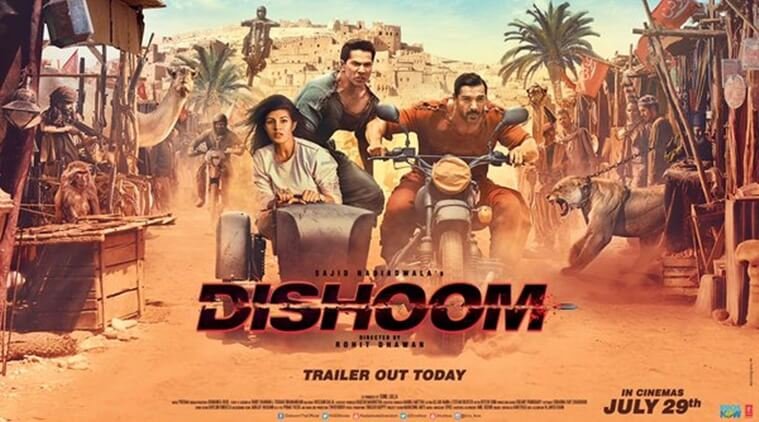 Source: IndianExpress
And you thought our censor board is conservative!