Bollywood is going international! With expansion and growth, Bollywood has gained important recognition on an international level besides being one of the most alluring industries in the nation. However, it has made its presence most felt in many neighbouring countries, chiefly in Pakistan.
Here are some Bollywood movies which made whopping amounts at the Pakistan Box Office: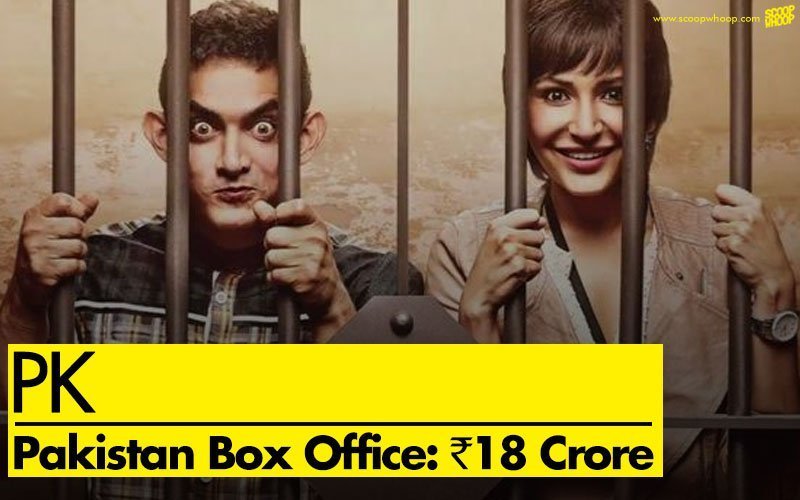 We all know how PK swept everyone off their feet with its distinctive yet interesting story line and incredible display of acting by Bollywood's own perfectionist- Aamir Khan. As they say in Bollywood- Any controversy is a good controversy! Despite the public outrage and flak over movie's out-of-the-box plot, it set cracking records not only at India's box office but also at Pakistan box-office by running a massive amount of 18 crores.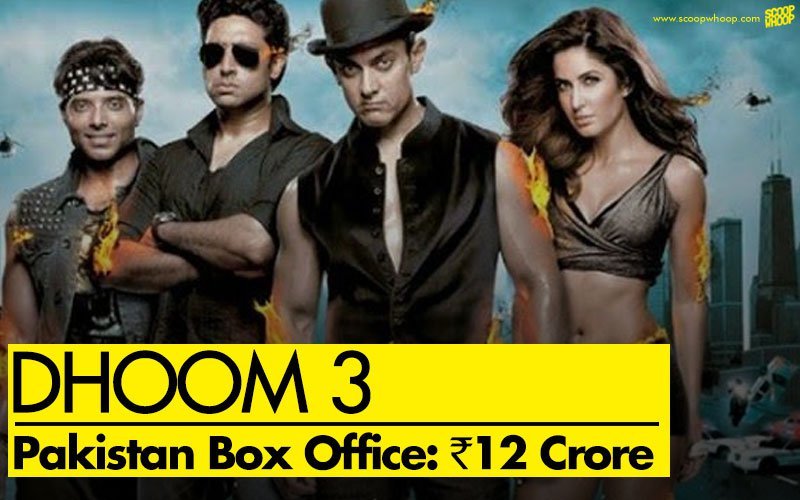 Needless to say, Dhoom 3 crazed out audiences all over the world with its magnificent action sequences, unique story line and captivating display of bike racing all through the streets of Chicago. Dhoom 3 made its popularity evident not only in India but also overseas, grossing over 12 crores alone in Pakistan.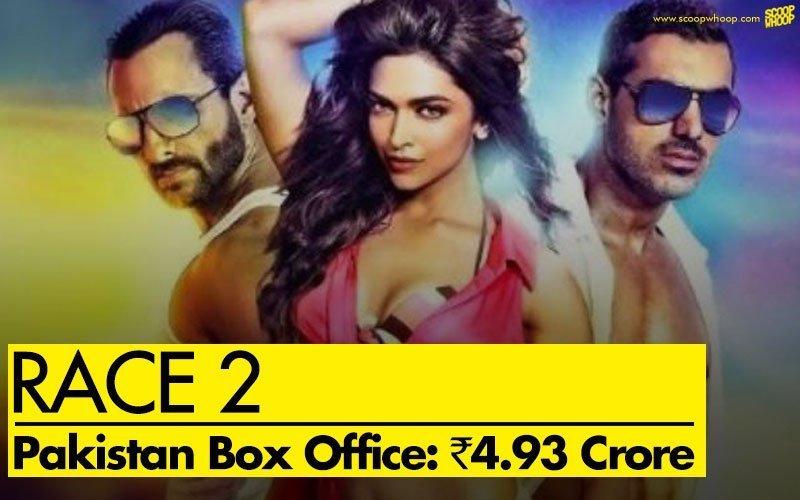 Well, Race 2 did not only win the race in its story line but also at the box office both nationally as well as internationally. A deadly combination of all the hot actors- Deepika, John, Jaqueline and Saif completely stole the screen charm as the movie earned incredible brownie points in terms of its numbers. The movie did wonders at the Pakistan box-office making a whopping amount of 4.93 crores.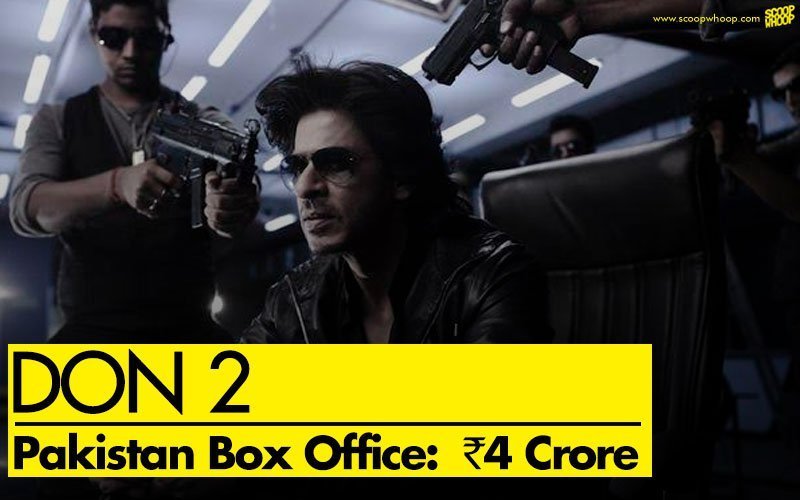 Highly noted for its heroic action sequences and engaging plot, Don 2 is considered one of the most significant action thrillers in the acting career of Shah Rukh Khan. A Farhan Akhtar directorial venture, the movie invited plenty of audiences not only in India but also across borders, grossing over 4 crores at the Pakistan box-office.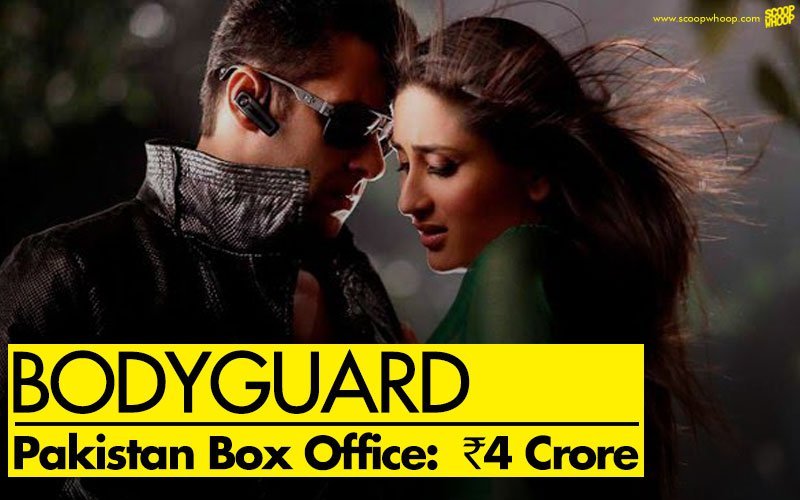 With enigmatic romance of Salman Khan and Kareena Kapoor and a serene yet extremely indulging story-plot, Bodyguard spread its charm like a blazing fire in and around India. Body guard became a big time show-stealer in the neighbouring country- Pakistan where the movie made around 4 crores.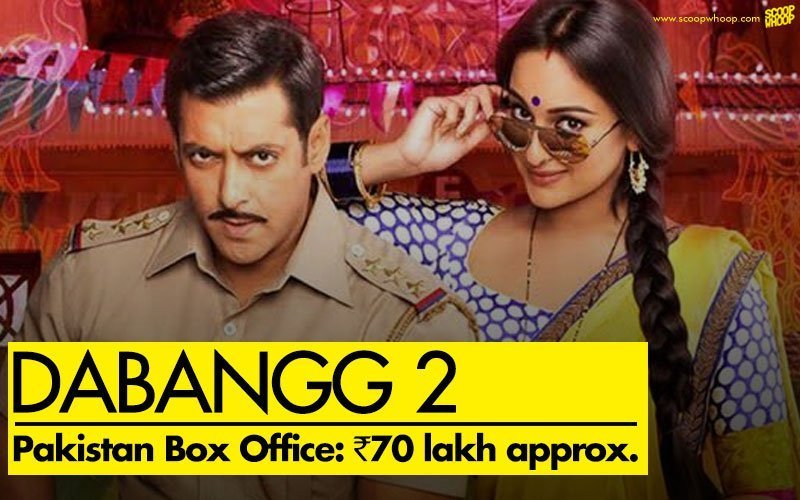 After all Bhai ki film hai ! Chulbul Pandey's charm went overboard as people became deeply enthralled over his alluring character portrayal and literal Dabanggiri in the movie. Interspersed with several comic elements, Dabangg 2 stole the thunder at the box-office all over the world and specially made a grand mark in the Pakistan industry, collecting over 3.8 crores.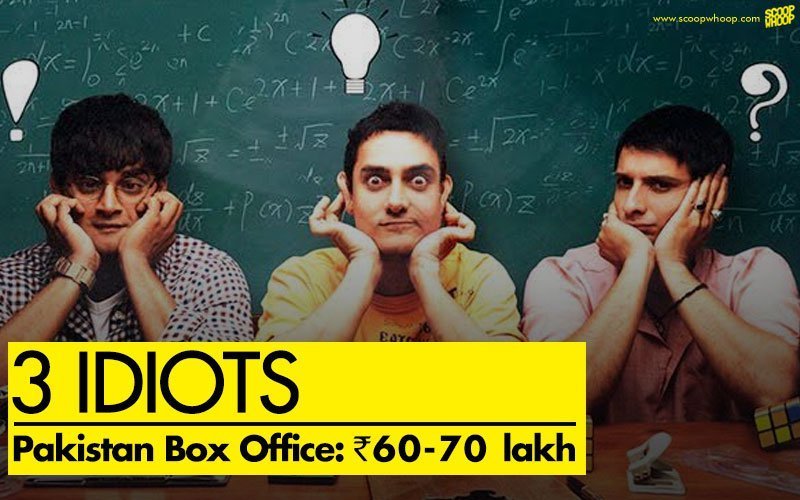 Based on Chetan Bhagat's bestseller novel- Five Point Someone, 3 Idiots was one of a kind. Although, the plot revolves around the coerce and intimidating education system in the country, students all over the world have identified with their predicament. Aamir Khan's acting looks realistic and extremely efficacious. This is the reason for the movie's record-breaking numbers even at the Pakistan box-office, grossing between 60 to 70 lakhs.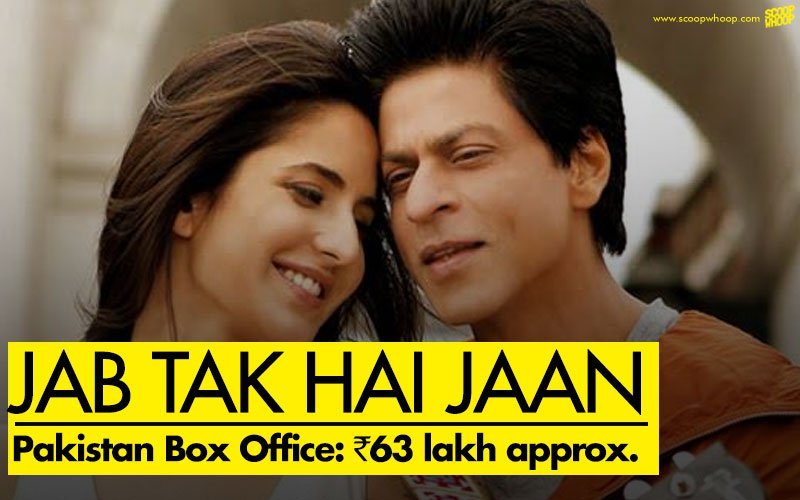 Jab tak hai jaan ironically did make an eternal impression in the industry by making prolific amounts at the box-office all over the world. The Badshah that he is, SRK owned the audiences with his romantic charm and subtle characterization in the movie. The movie apart from doing brilliant in India, also made a notable name in Pakistan after collecting around 63 lakhs.
Well, our Khans rule in Pakistan also.