There are good movies and bad movies. And then, there are some movies that make you question your very faith in film making. Now that Bollywood has finally embraced the tried-and-tested Hollywood formula of remaking old classics, it's only a matter of time before directors decide to ruin some of our favourite hindi films with a remake. 
We are bored of the same old run-off-the-mill stuff and wish the silver screen had more to offer. We've compiled a list of movies that need to be left the hell alone.
1. Anand
Anand is definitely one of the finest movies that Bollywood has ever made. It's almost criminal to try and recreate the magic of Hrishikesh Mukherjee when it comes to film-making aesthetics. 
The story of a man who is about to die but is willing to go all out to bring happiness in everyone's life touched a chord with the massses. The sweet friendship between the lead actors leaves a mark on every viewer's soul. The brilliance of the movie lies in its simplicity; a trait that has now been forgotten in Bollywood.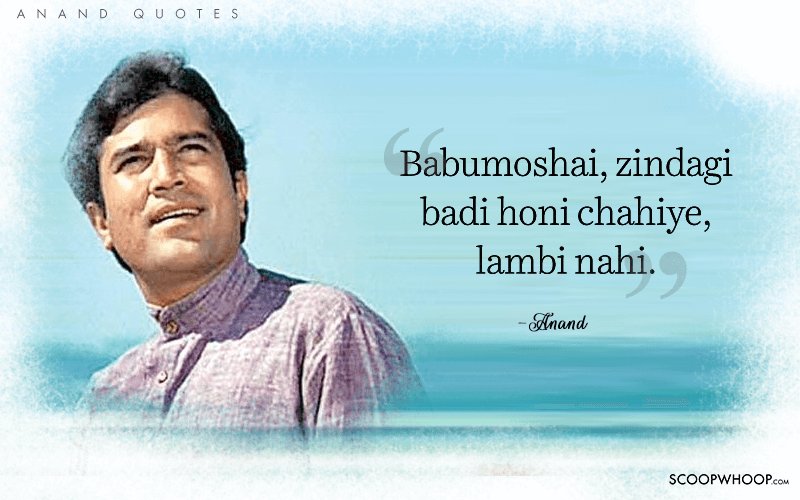 2. A Wednesday
One of the most iconic scenes of the movie is a telephonic conversation between Naseeruddin Shah and Anupam Kher. It's almost impossible to do something similar and live up to the original.
A Wednesday is a movie that has a special place in our hearts. It hits home the brilliant point about the common man enduring all the shit that comes his way (#demonetisation) only for him to lash out one day. This is an extremely common sentiment and it'll always stay relevant. But a remake will never work just because of the terrific performances of the lead actors.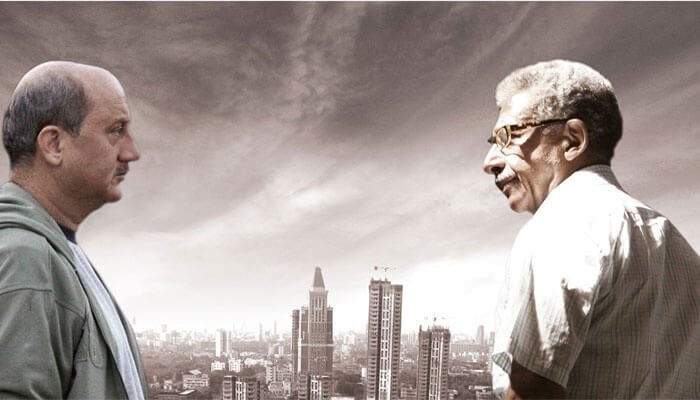 3. Chak De! India
A good sports movie is a rarity in Bollywood and it's not possible for any other actor or writer to replicate the motivational moments of Chak De! India.
When the movie first came out, it almost single-handedly changed the way Indians approached sports in general. The songs are still played during every major sports event in the country. Will we ever get another 'sattar minute hai tumhare paas' speech? Without SRK, that'll be pretty difficult.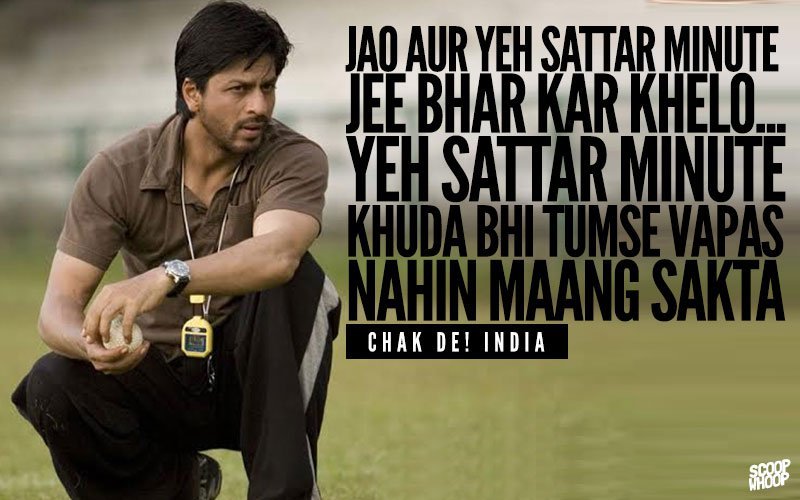 4. Andaz Apna Apna
 The brand of humour has evolved and so has the audience. Also, we won't get any more of the famous Amar-Prem chemistry.
A huge reason behind the charm of Andaz Apna Apna was the chemistry between the two leads – Amar and Prem. Now that it's almost confirmed that they won't be reprising their roles, the movie just won't feel the same. It'll feel bland like an omelette without salt. Also, we were revisiting the glorious memories of the original a few hours ago and we realised that a lot of jokes are extremely pedestrian to say the least. We probably liked it because it was a 'fun' watch but with a new wave of comedy and the advent of YouTube comedians, the sequel to Andaz Apna Apna will have to step up its game a lot.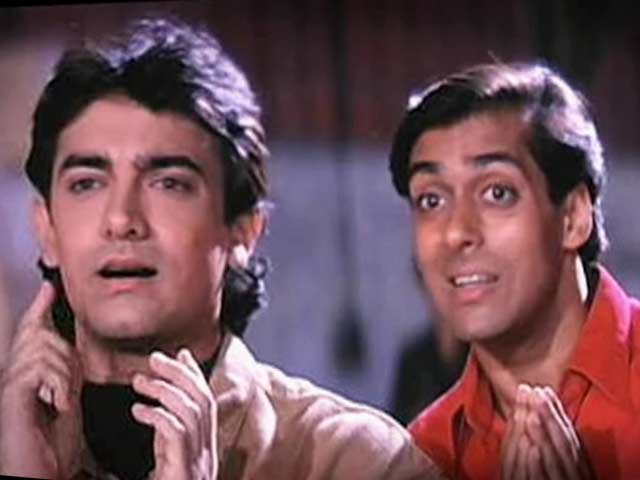 5. Mughal-e-Azam
While we might be more equipped in the technical aspects of film-making now, Mughal-e-Azam is more about the grandeur and no director can replicate it.
Mughal-e-Azam was not only an award-winning venture but it also proved to be a milestone in the history of Indian cinema. We lack the actors who can pull of the 'royal' vibe with authority and suave and to be honest, that's the biggest reason why Mughal-e-Azam should never be remade.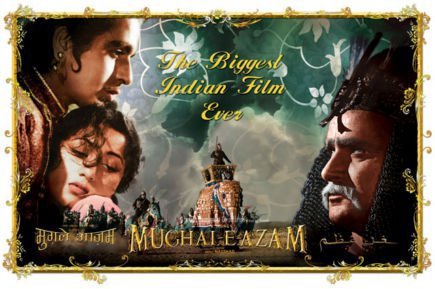 6. Mother India
One of the best movies ever made in India, Mother India, is widely regarded as the gold standard of cinema. Nothing will ever match its brilliance.
Mehboob Khan made Mother India with actors like Nargis and Sunil Dutt in 1957. Little would have any of them known that they were in the process of making a cult film for their country. Mother India, was a revolutionary film in its own right, enabling the woman protagonist to take the rebellious step of going against her own son and killing him.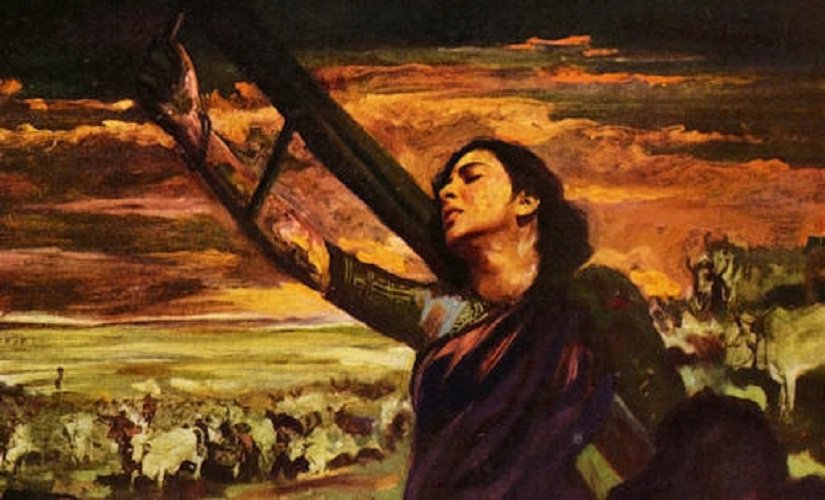 7. Pyaasa
There have been a few Bollywood actors who have left their mark on the film industry with their sheer brilliance. No other actor will ever be able to replace Guru Dutt in this classic.
The pathos of an artist in a commerical society and his yearn for love have been portrayed with so much conviction, you simply can't resist empathizing with the protagonist Vijay. There are a few classics that are the foundation stones of the Hindi film industry, and even if they attempt a remake, it'll always fall short of the gigantic expectations.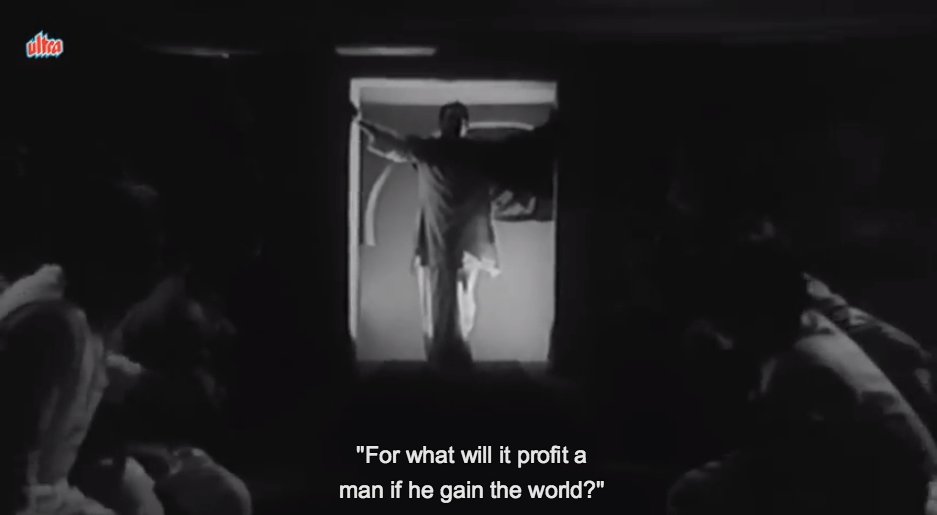 8. Kaagaz Ke Phool
The brilliance of Guru Dutt can never be replicated successfully. Even if a remake were to made, it'll definitely not live up to the expectations and it's highly likely that it'll mar the brilliant memories of the original.
In Kaagaz Ke Phool, the protagonist, a successful film director, starts going downhill when he realises his loneliness. The successful career he has cannot compensate for the emptiness he feels inside. Guru Dutt once again proved that he is the undoubted king of Bollywood with this brilliant movie.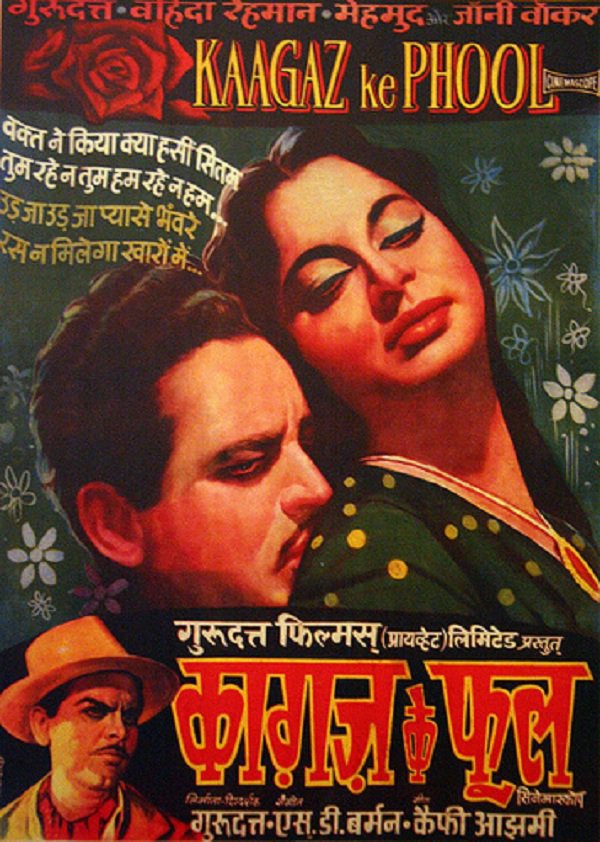 9. Mera Naam Joker
Mera Naam Joker is Raj Kapoor's marathon long epic about the life of a circus clown and his women. It was brave because of the time when it was released but replicating its success in the modern era is a distant dream.
For the first time, Indian audiences were confronted with a school teacher being the subject of her student's infatuation. The movie ends with life coming full circle for Raju, the protagonist clown. Generations of people have missed out on this classic simply because it didn't fit in with the milieu of the times it was released in.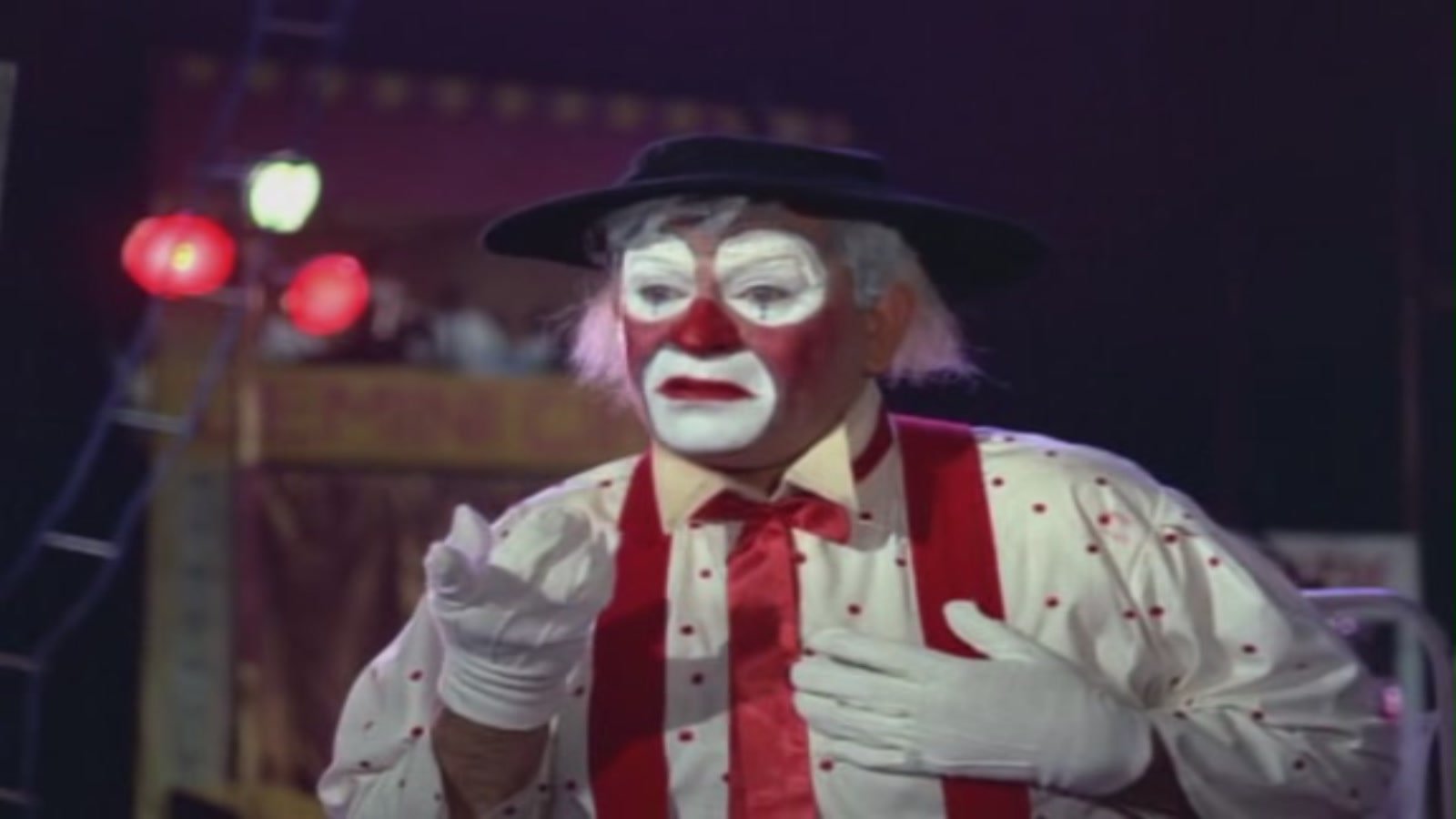 10. Kaun
Kaun is a classic thriller that is all about the twist at the end of the movie. Once you know that, a remake is rendered useless.
An admirable thriller from Ram Gopal Varma, Kaun also established Urmila Matondkar as an actor of variety. Featuring staunch actors like Manoj Bajpayee, Kaun emerges as a grasping thriller that keeps you hooked. It's sad how RGV plummeted right after making this brilliant movie.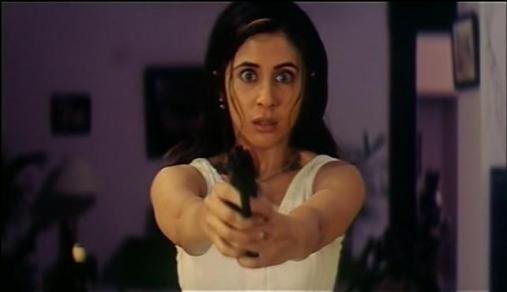 11. Pakeezah
Be it music like Chalo Dildaar Chalo or the sets of a Lucknow mansion or the sheer melody of the thumris; the magic of Pakeezah will never be matched by any other director.
To be honest, the film was an experience in its own right. The film was not doing much on the box offices before news came in about the tragic death of Meena Kumari, just two months after the release of the movie. It'll be a shame if an actress tried and failed to recreate the brilliance of Meena Kumari.
12. Chupke Chupke
There will be no other Bollywood director who'll be as good at comedy as Hrishikesh Mukherjee. The humour of this movie will be lost with the 'gung-ho' style of comedy that Bollywood indulges in right now.
Chupke Chupke continues to be one of Hrishikesh Mukherjee's most favoured classics. The story of a practical joke comes out in refreshingly remarkable way. Chupke Chupke was an extremely entertaining movie that was directed really well. Neither do we have a director who can pull off a successful remake, nor we have the actors to do the same.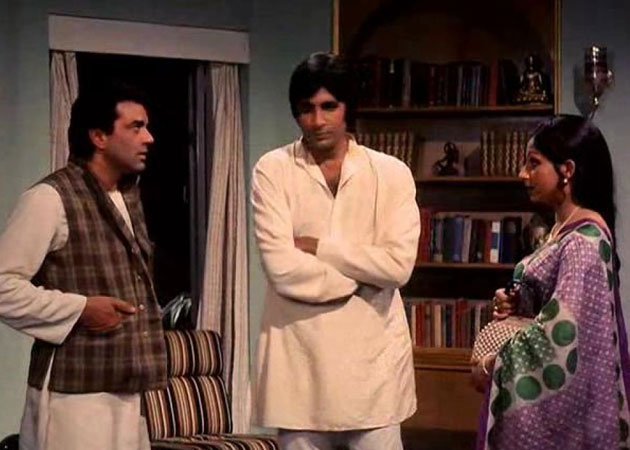 13. Angoor
One of the biggest things that worked in favour of Angoor was the comic timing between the actors. Bollywood has struggled with comedy in the recent past and things don't look great if they were to attempt a remake of the classic.
Based on Shakespeare's Comedy Of Errors, famous poet and lyricist Gulzar made Angoor with Sanjeev Kumar, Deepti Naval and Moushmi Chatterjee. The confusion of husbands turns out well and entertains the audience. It was a light-hearted comedy that has entertained generations of movie buffs. If the recent track record of Bollywood is anything to go by (*cough* Dishoom *cough*), a remake of Angoor is a recipe for disaster.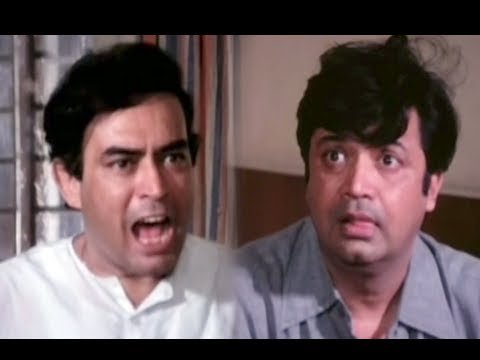 14. Jaane Bhi Do Yaaron
This cult classic is fantastic because of the brilliant chemistry shared by its actors and the new crop of actors are definitely incapable of recreating the same magic on screen.
A dark satire on the contemporary politics of the country, Jaane Bhi Do Yaaron is still remebered. Kundan Shah made the satire with Naseeruddin Shah, Pankaj Kapoor, Om Puri and Vidhu Vinod Chopra. The film was not an huge success instantly but later it was considered a cult classic.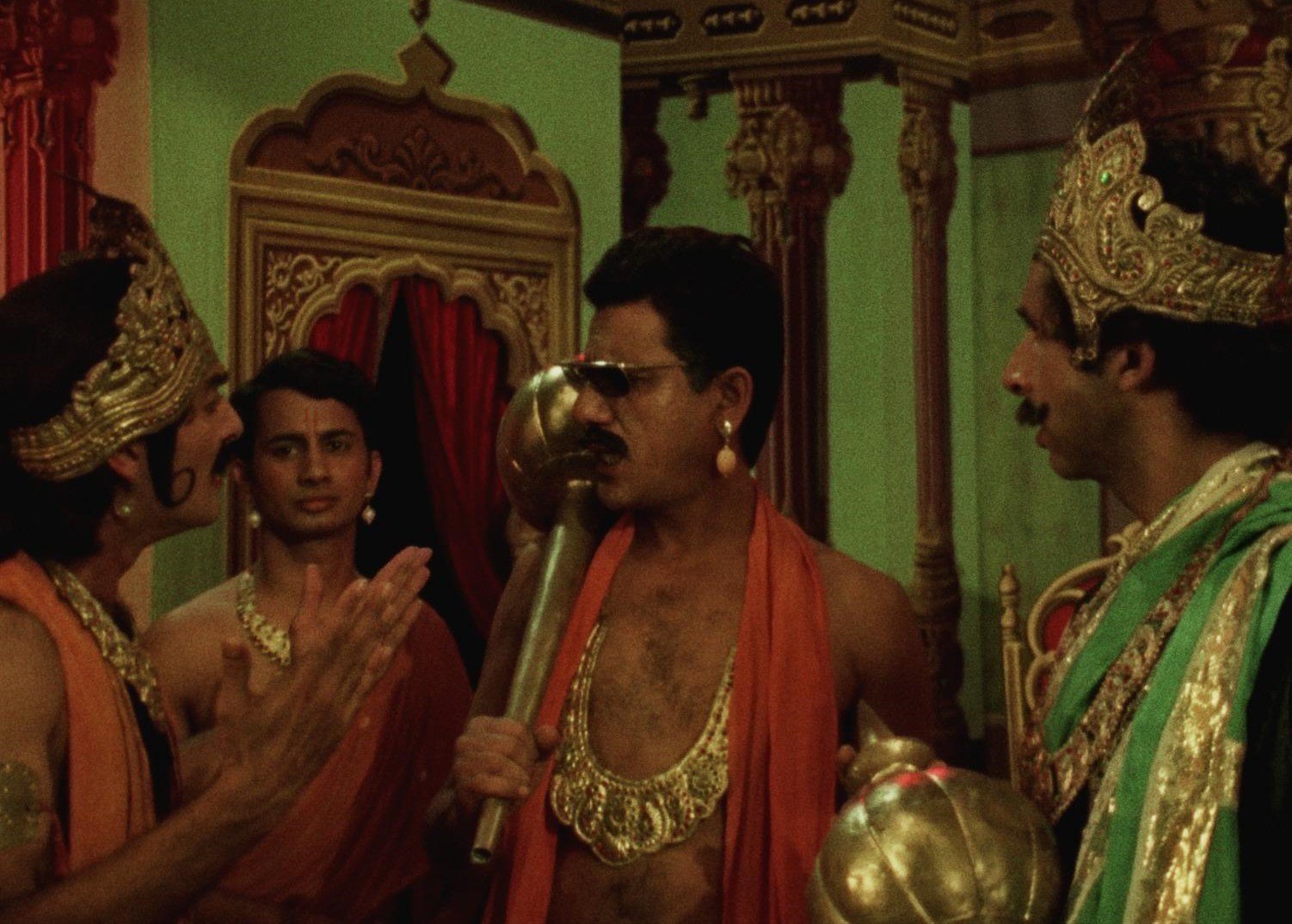 15. Dilwale Dulhaniya Le Jaayenge
DDLJ is a classic Bollywood take on the ever-lasting love between Raj and Simran. Will there ever be a movie that can successfully replicate the mesmerising music and acting? NO!
Dilwale Dulhaniya Le Jaayenge sure is a cult classic, but that doesn't mean we want to watch it over and over again with different actors. You take the script of DDLJ, tweak it a little and call it a tribute to the film to make everyone happy? Not working anymore. DDLJ is a classic romantic love story that needs no more 'tweaking'. We don't want to watch it anymore because a DDLJ without SRK is like burgers without fries.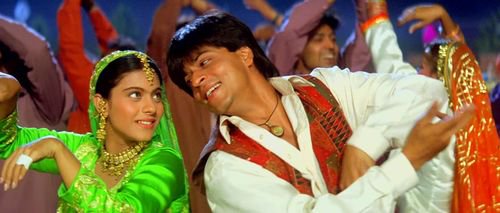 16. Swades
While Bollywood is still struggling with the concept of strong women in movies, Swades hit it out of the park in the first go. This movie is way too special to be touched by anyone.
Swades was about SRK's journey from a scientist at NASA to a common villager who decides to stay back to help the less fortunate. Remember the beautiful Gayatri Joshi as a teacher in the village where Shah Rukh Khan arrives after years? She was a strong woman with independent thought, residing in a village which she chose not to leave even after she fell for SRK and had an option to move to the US.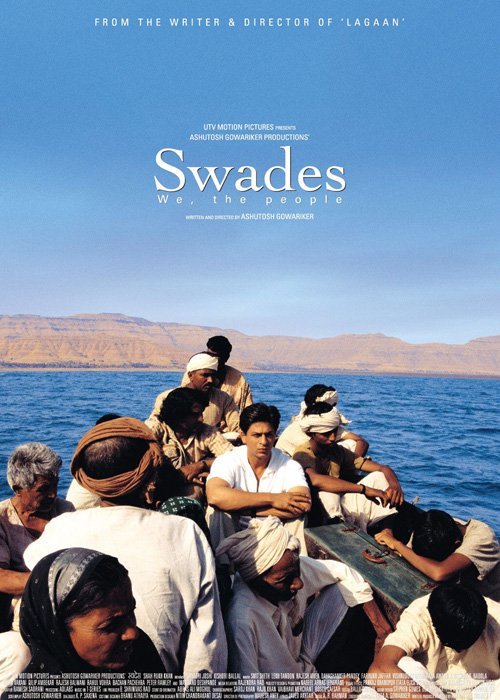 17. Jab We Met
There's a simple reason behind this – Geet. That character can never be replicated, EVER.
Indian youngsters have been brought up on a staple diet of romance fed to them by veterans such as SRK and Kajol. However, Jab We Met gave audiences not only a fresh romantic couple but an equally beautiful story. The movie depicts how love means different things to different people and that nothing is wrong when two people are in love.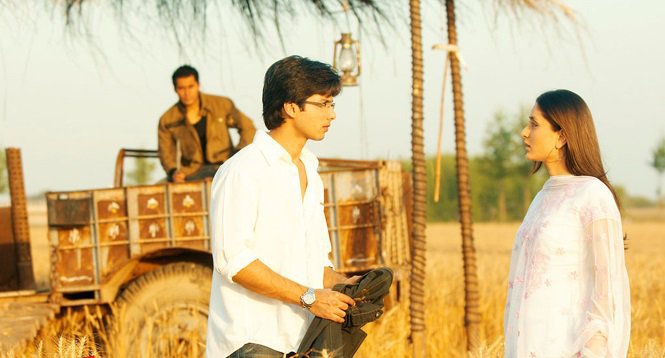 18. Iqbal
Iqbal still manages to make you feel the same emotions you felt the same time you first saw it. This movie is a simple feel-good flick that should be left as it is.
There is no bigger defeat in life than succumbing to our own incapabilities and there is no bigger victory than overcoming them. This overwhelming tale of unbelievable self-belief and will power reminds us that our real inspiration lies within us, and once we find that, we should harness it and achieve the unthinkable.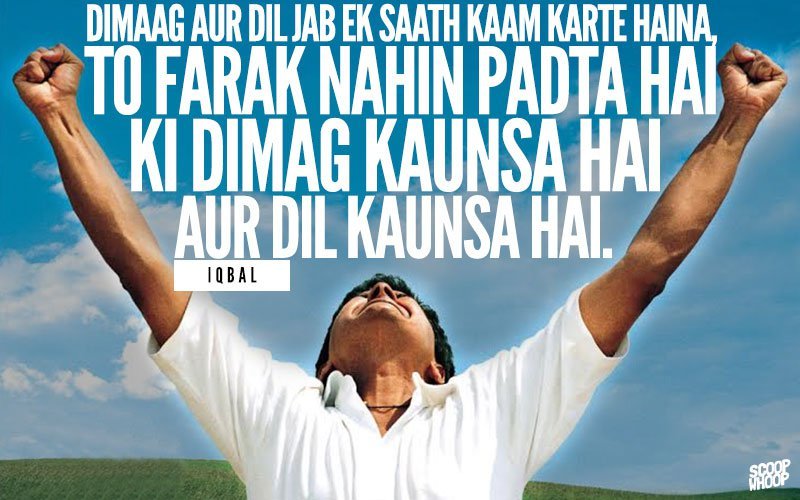 19. Baazigar
From classic music to stellar performances, this movie has everything. The plot-twist is the real deal and once everyone knows it, a remake seems rather banal.
This has to be one of our childhood favourites. SRK delivers one of his finest performances as he looks all set to avenge the death of his father. The balcony sequence with Shilpa Shetty still sends a chill down our spine.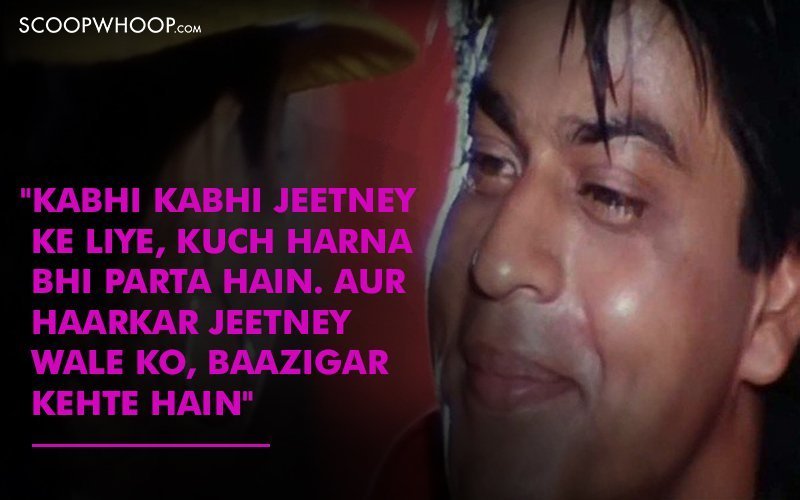 20. Khosla ka Ghosla
The tale of a middle class male 'losing the plot' against a builder had us in splits. This movie was so perfect that try to make it better is impossible.
The story of the middle class Kishore Khosla who loses his land tells us that it is okay to use unfair means to grab what is rightfully ours. We see our neighbour in Kher, who delivers an impeccable performance.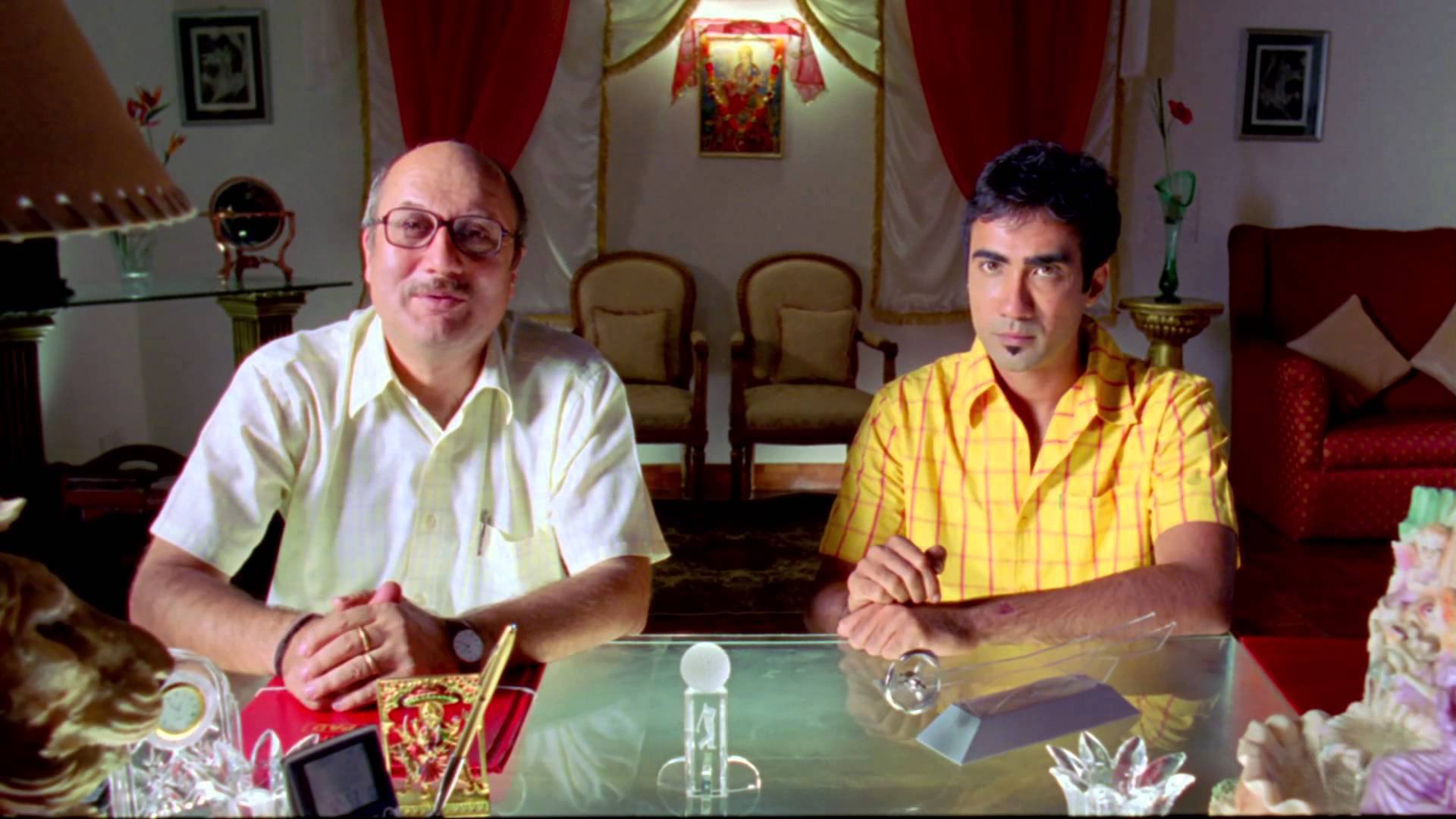 Please don't remake these, Bollywood. Please!?