After a movie, when you walk out of the theatre, you generally feel one of two emotions: happiness because you loved the movie or anger because you hated it. Sometimes, there's a third feeling too: frustration. You want to like the movie but somehow can't. Or there's some part of it that stopped you from fully enjoying the film. Ever felt like that? Yes, Bollywood films do that to you. Quite often, if I may add. 
I feel this happens more with love stories. You want the girl to end up with the other guy or vice versa. Or sometimes, you don't want them to end up together at all. But Bollywood's obsession with 'happy endings' leads the film to where it shouldn't have gone. What then happens is that you walk out of the film loving most of it, except the ending. Such a bummer, isn't it? 
We've compiled a list of 10 films where we felt the ending just wasn't right. If we could, we'd go right back to the filming stage, change the ending and re-release the movie! 
Tamasha (2015)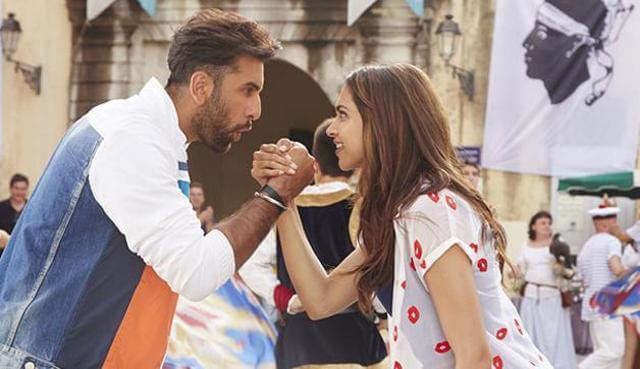 Firstly, there was something seriously wrong with Ved (Ranbir Kapoor). He may have been confused about what he wanted from life but he wasn't mentally stable from any angle. Secondly, after he walked out on Tara (Deepika Padukone) at the restaurant in Agar Tum Saath Ho, leaving her shattered and heartbroken, how could she suddenly take him back when he surprisingly landed up in Tokyo? I mean, the guy had some serious mood swings!
It would've made for a better ending had she politely told him that she wasn't interested in him anymore. 
Dum Laga Ke Haisha (2015)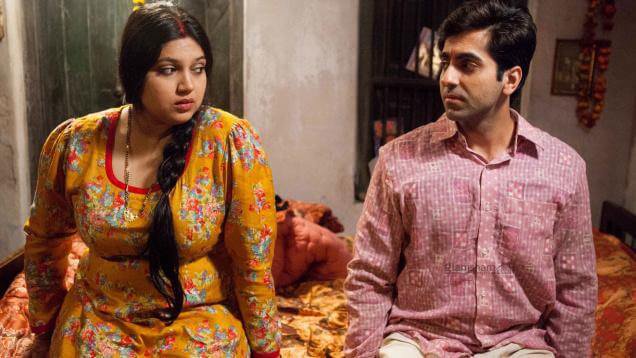 From insulting her for her weight in front of his friends to completely ignoring her at home, Prem (Ayushmann Khurrana) was a complete loser of a husband. Add to that, he wasn't properly educated either. So just because Sandhya (Bhumi Pednekar) agrees to participate in the race, to help out her in-laws, she didn't really have to take the guy back. 
Ideally, since she'd already found a job in Meerut, she should have moved base and ended her marriage. It would've been a great lesson for all men who think they can get away with mistreating their wives.
Tanu Weds Manu Returns (2015)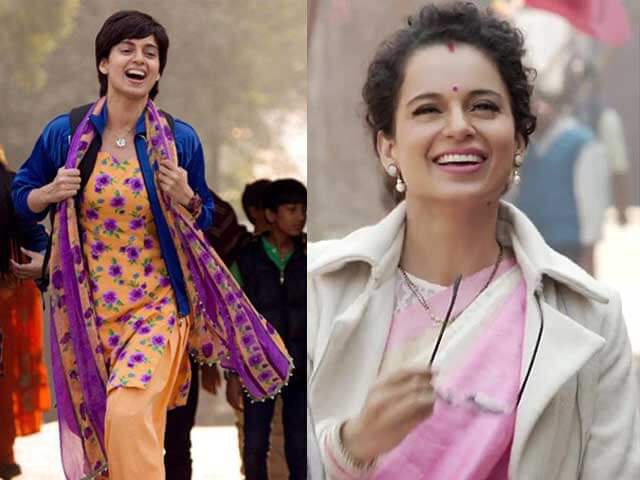 She sends her husband to a mental asylum, comes back to her hometown and flirts with her ex-boyfriend. And when she hears about her husband, who is sick and tired of her antics, getting married to someone else, Tanu (Kangana Ranaut) gets jealous and how. And yet, Manu (R. Madhavan) still ends up with her. WTH! 
Wasn't Datto so much better than Tanu? She was independent, fierce and totally in love with Manu. He should have dumped pompous Tanu and married her instead. 
Happy New Year (2014)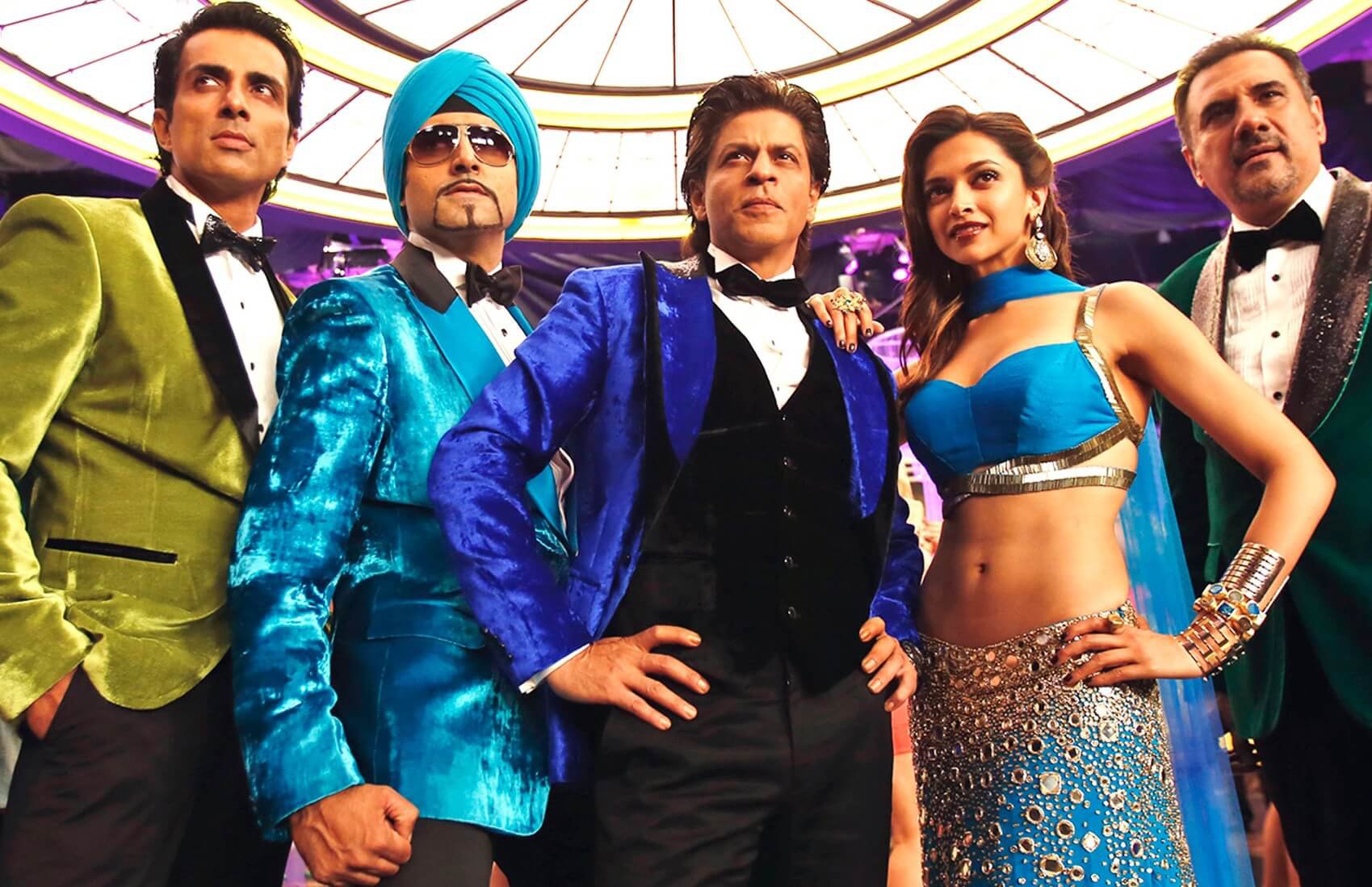 Aside from the fact that it was an awful film, it was also blatantly sexist and misogynist. Throughout the film Charlie (Shahrukh Khan) insults Mohini (Deepika Padukone), calling her 'cheap', 'someone who dances at a club' and 'like a prostitute'. Yet, she is somehow smitten, just because he speaks good English. Seriously, Farah Khan?
At the end of the film, Mohini should've slapped Charlie and left him after the dance competition ended. 
Yeh Jawaani Hai Deewani (2013)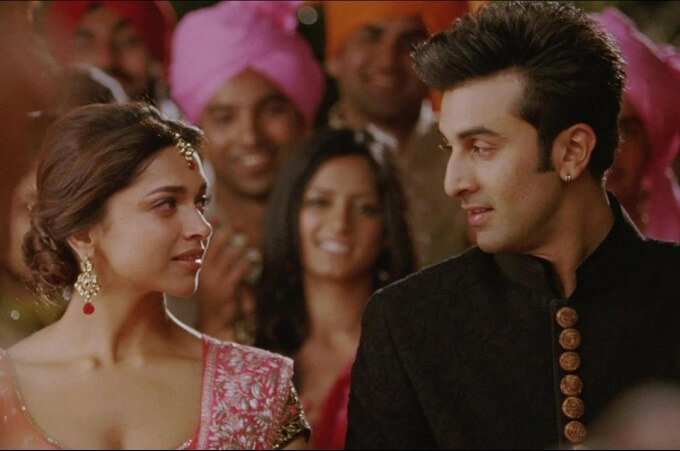 When Bunny (Ranbir Kapoor) wanted to follow his dreams, he left his family and friends to move to USA. He even left a much-in-love Naina (Deepika Padukone). Even though we may find him cool, he was nothing but selfish. He didn't even come back to India to pay his last respects to his father! And yet, after waiting for so many years, Naina happily falls back in love with him when they meet again.
She should have known better than to trust a guy who always thinks of himself first. Naina should've asked Bunny to back off and married someone who wasn't as selfish as him. 
Shuddh Desi Romance (2013)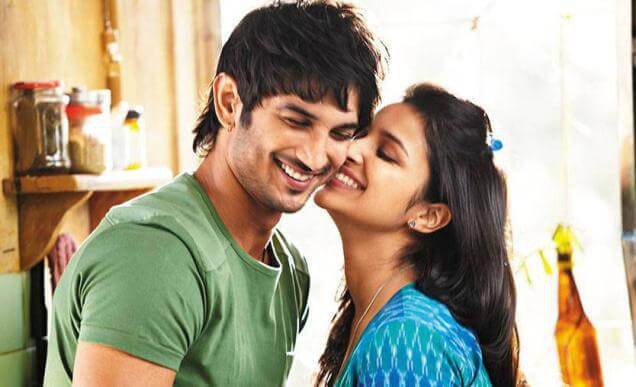 While the entire film depicted the commitment phobia prevalent in today's generation, the lead guy, Raghu (Sushant Singh Rajput) was particularly confused. First, he ran away, leaving Tara (Vaani Kapoor) at the altar. Then, he started living-in with Gayatri (Parineeti Chopra), only to later flee from that wedding and go back to Tara. By the end of the film, you're left as confused as him – who does he really want? 
From someone who claimed to be really smart, Gayatri shouldn't have gone back to living-in with Raghu. Because a guy who can't decide whom he really likes, can never make a good boyfriend.
Cocktail (2012)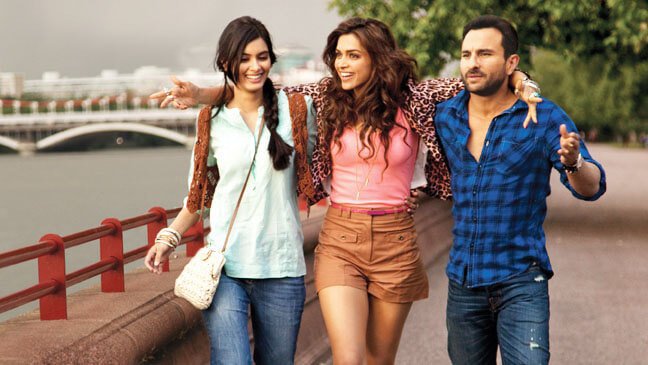 This movie had possibly the most misogynist plot we've seen in Hindi cinema in recent times. There was Meera (Diana Penty) who prayed religiously, did not touch alcohol and never engaged in casual sex. On the other hand, there was Veronica (Deepika Padukone) who partied and slept with as many boys as she liked. So as per Bollywood standards, Gautam (Saif Ali Khan) chose Veronica to fool around with and Meera to fall in love with. What was worse was how Meera happily chose to accept such a guy, even ditching her best friend on the side. 
Frankly, Gautam was a pathetic excuse of a man and should've been dumped by both the girls. Nothing could have been a better end for this film!
Salaam Namaste (2005)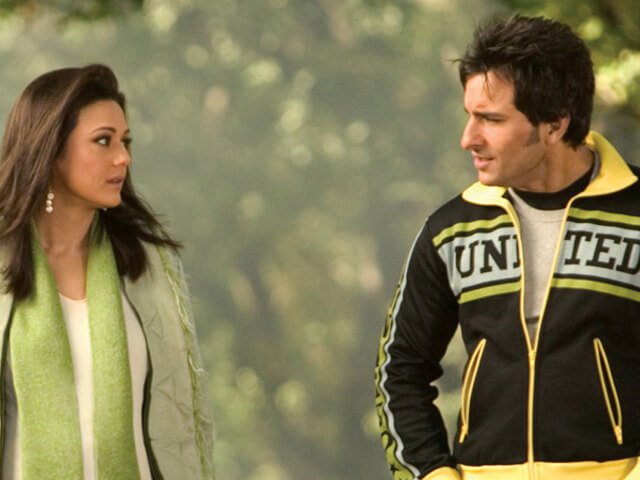 Back when it released, this film made a lot of noise for showing a couple living-in together for the first time in Hindi cinema. Sadly, this so-called progressive film also turned regressive in the end. When Nick (Saif Ali Khan) learns that his girlfriend Ambar (Preity Zinta) is pregnant, he asks her to get an abortion. When she refuses, he breaks up with her. And even though they're living in the same house, he never bothers to once help her as she struggles to take care of herself. He only realises his mistake towards the end of the film, like most Hindi film heroes. 
What would have worked better was if Ambar had decided not to marry Nick, choosing instead to raise the child without the irresponsible father. After all, wasn't she supposed to be an independent woman?
Rehnaa Hai Terre Dil Mein (2001)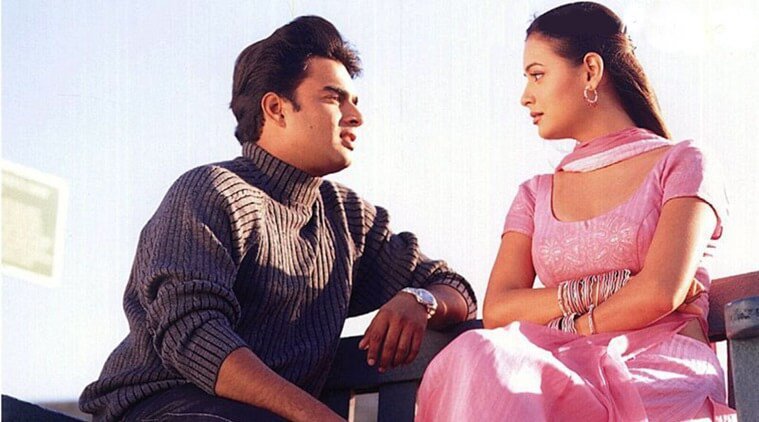 For everyone who finds this film romantic, I hope they know that Maddy (R.Madhavan) was basically a stalker and impostor. He pretended to be someone else to impress Reena (Dia Mirza) and when he was caught, he tried threatening her fiance. How is this supposed to be romantic? And somehow, the girl still falls for such a guy. Like, OMG!
Ideally, Reena should've married Rajeev (Saif Ali Khan) and left the crazy, stalker-like Maddy. 
Hum Dil De Chuke Sanam (1999)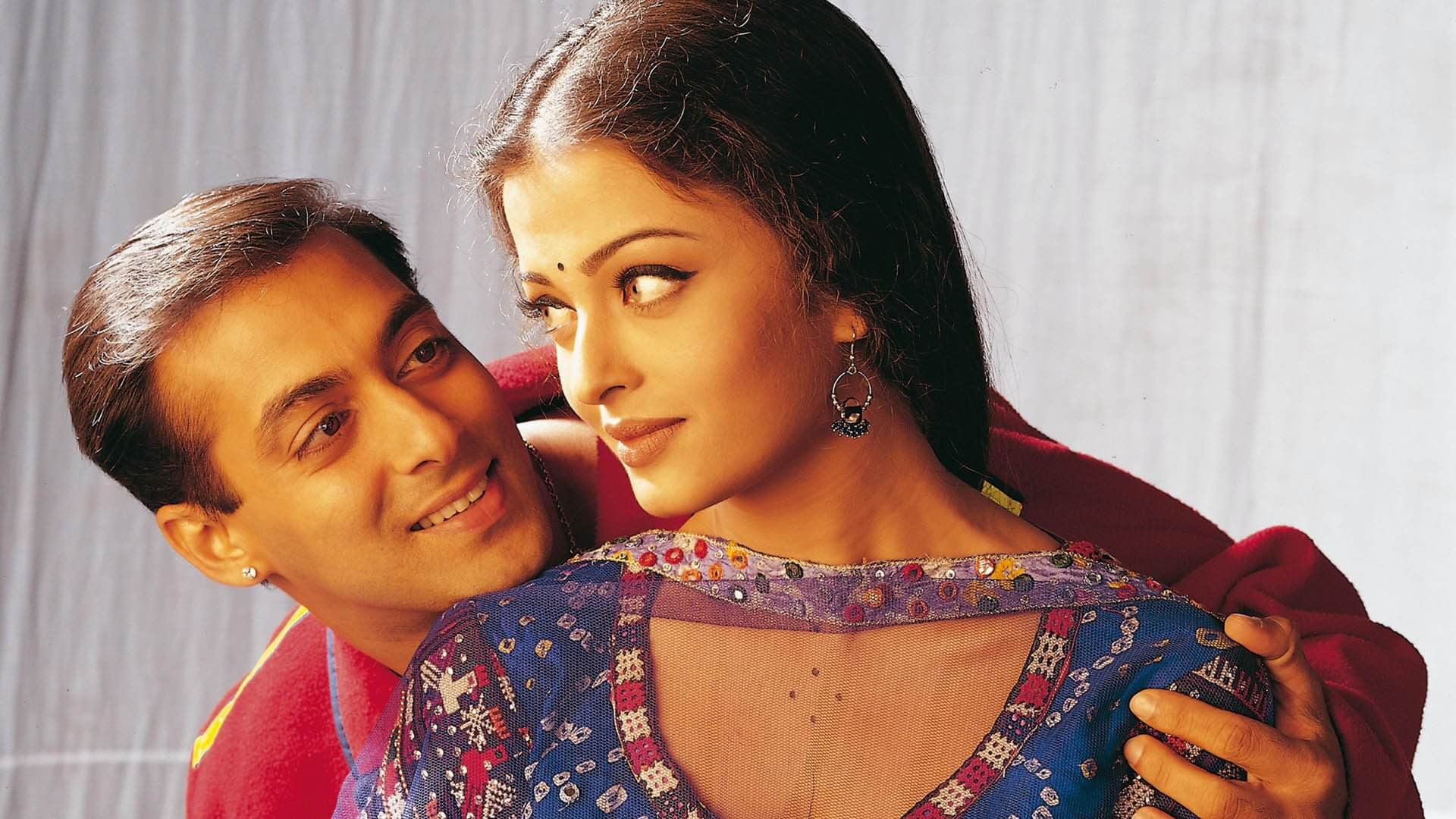 While there was much to love about the movie, it was the end that messed it up a bit. Ever since she was forcibly married to Vanraj (Ajay Devgan), Nandini (Aishwarya Rai) had been pining for Sameer (Salman Khan). Once he understood that she didn't love him, Vanraj decided to unite her with Sameer, who now stayed in Italy. He fought with his family and took her there and throughout the trip, Nandini threw one tantrum after another. And once she finally met Sameer, it suddenly hit her that it's Vanraj whom she loved. Can you decide, woman? 
Considering how she treated him, Vanraj shouldn't have taken her back. He should've found himself a woman who knew what she wanted and stuck to her decision.
Do you feel similarly about any other movie? Let us know in the comments below!