Well begun is half done, they say. And they're right. But what about the other half? What's the point of all the promise, if we disappoint and fail to deliver eventually? That's what happens with most movies. They start with a lot of promise and then begin to wobble before suffering at the hands of mediocrity as the plot approaches its ending.
However, every now and then comes a gem which is so tightly bound by intriguing elements that you curl in your seats in the beginning and fall of it by the end. Here's a list of Bollywood movies which were engaging throughout and even more mind flipping towards their climax:
1. Gupt: The Hidden Truth (
1997

)

Talking of mystery thrillers in Bollywood, Gupt is one movie which raised the bar in India. From a hero on the run to a no-nonsense cop on his trail and a murderer on the loose, the plot moves ahead in spirals. However, the most interesting part of the movie lies in its climax. Boom!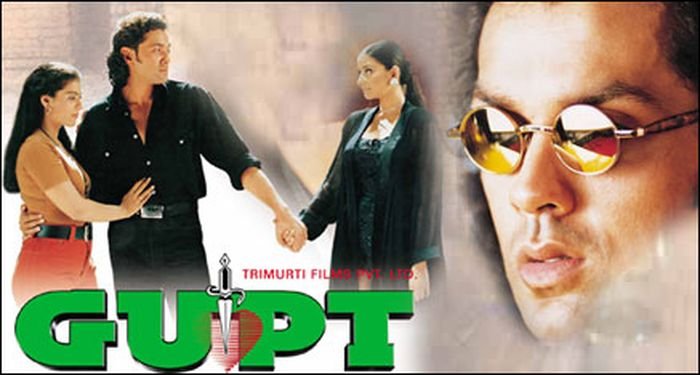 2. Kaun (1999)
Ram Gopal Varma followed his hugely successful blockbuster Satya immediately with another masterstroke, Kaun, a perfect suspense thriller starring Urmila Matondkar and Manoj Bajpai. The movie revolved around Urmila's character staying alone in a house, disturbed by a strange intruder on a rainy night. The movie develops to indicate that Manoj is a creepy lunatic who kills people for the pleasure of it. However, the climax reveals that the serial killer isn't Manoj after all! Then who is the killer? That's what great climaxes are made of!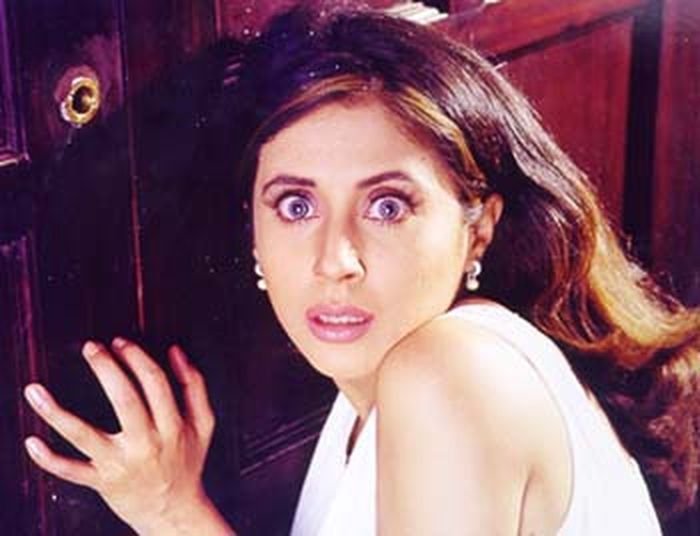 3. Bluffmaster! (2005)
In Bluffmaster!, Abhishekh Bachchan played a master con-man who dupes rich people along with his sidekick Riteish Deshmukh. However, after deciding to mend his ways, the Bluffmaster agrees for one last con, and he even succeeds, only to lose everything again. It's then in the climax of the movie that he realizes that he himself had fallen victim to the grandest of cons! But who could possibly dupe the biggest conman? Turns our there was another Bluffmaster playing him all this while!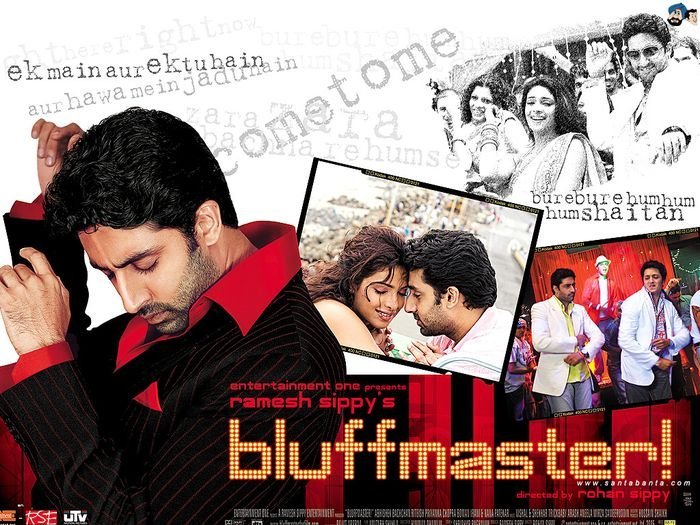 4. Don (2006)
When Farhan Akhtar decided to remake Amitabh Bachchan starrer, Don , nobody thought of the twist he'd bring into his version of it. If you thought Boman Irani turning negative was surprise enough, the climax of the movie blew everyone's mind with the twist that proved to be a game changer and also paved way for Don 2.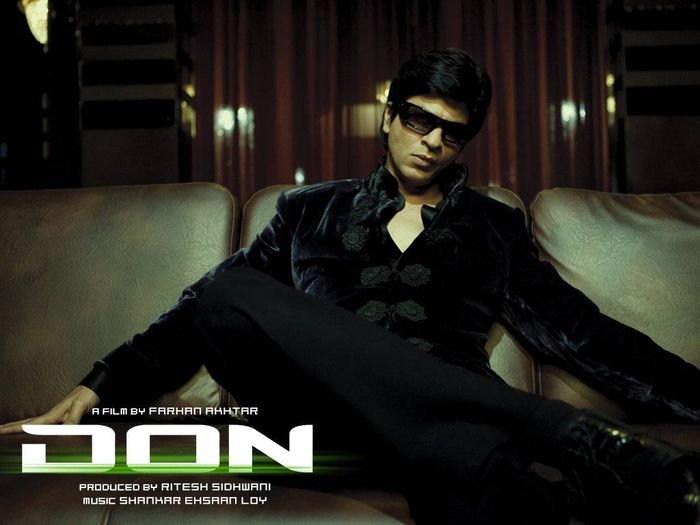 5. Race (2008)
Race , one of the most engaging and intriguing suspense thrillers of recent times, is a masterpiece by none other than the masters of the trade, Abbas-Mustan. While we have seen suspense thrillers like Ajnabee and Humraaz come out from their stable, Race just upped the ante like never before. As if the ever-changing shades of characters and a viciously twisted script was not enough, its climax sat like a pearl in the oyster. Who goes home in pieces and who walks home with all the insurance money? Go figure!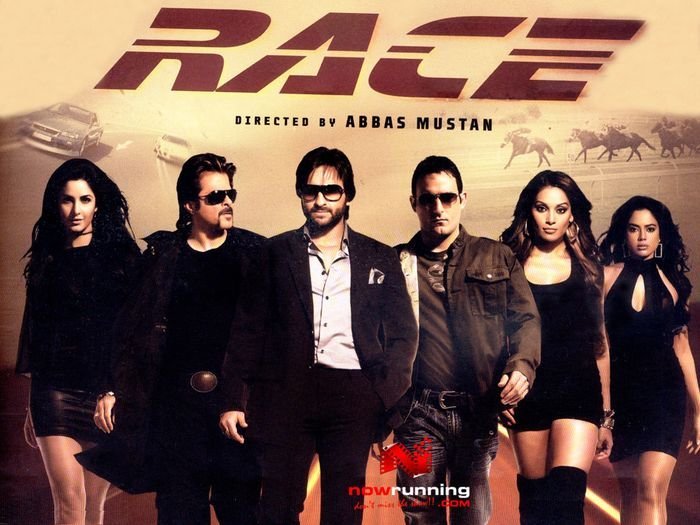 6. A Wednesday (2008)
What Neeraj Pandey achieved with A Wednesday paved his way up the Bollywood ranks. A Wednesday follows a very tried and tested format of narrative which shows a terrorist blackmailing the Mumbai police into agreeing to his demands. However, what if a terrorist demand actually pushes you to think outside of your comfort zone and question your own system? Watch its climax carefully to know how a simple phone call can bring the entire city on its toes.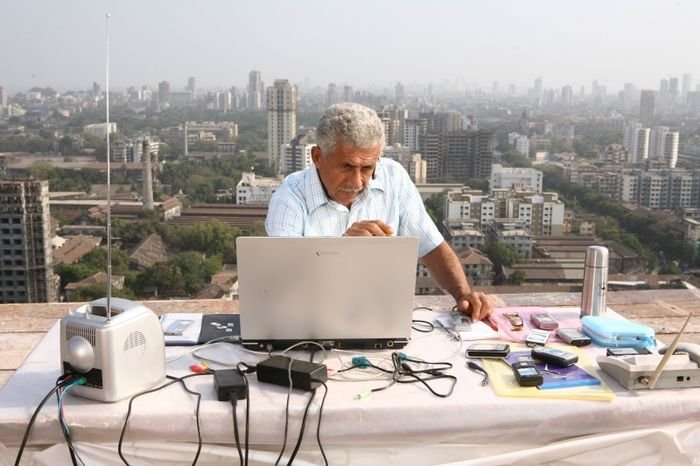 7. 3 Idiots (2009)
Rancho, Aamir Khan's character in 3 Idiots takes a light-hearted dig at the education system of India. His character in the movie is fun, practical, inspiring and most importantly honest. He sings and dances his way through the audience's heart and becomes the darling of all of his friends. But where does he disappear? Where was he from? Who was he? All the answers to this amazing tale lies in the beautiful climax of 3 Idiots which reveals a shocking truth which changes the complete dynamics of the movie!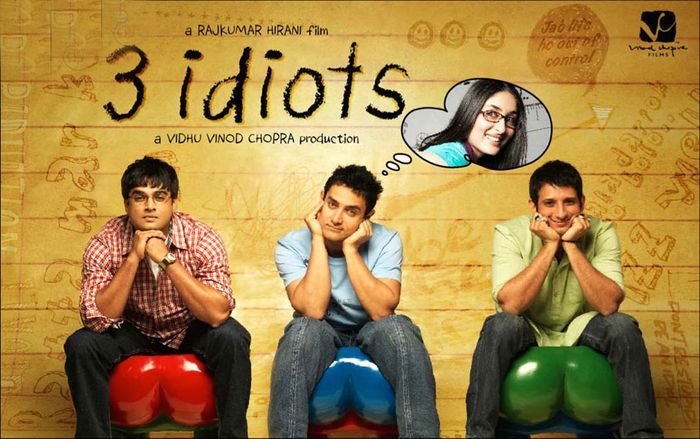 8. Karthik Calling Karthik (2010)
Karthik Calling Karthik is one of the first genuine attempts by Bollywood at psychological thrillers. The movie starring Farhan Akhtar and Deepika Padukone in lead roles shows the story of Karthik who achieves everything he wanted from life – a nice job and the love of his life – but starts getting creepy phone calls in exchange. As the plot deepens and the mystery of the caller becomes unbearable, the climax of the movie discloses something which will bring you to the edge of your seat! Keep a seat belt handy!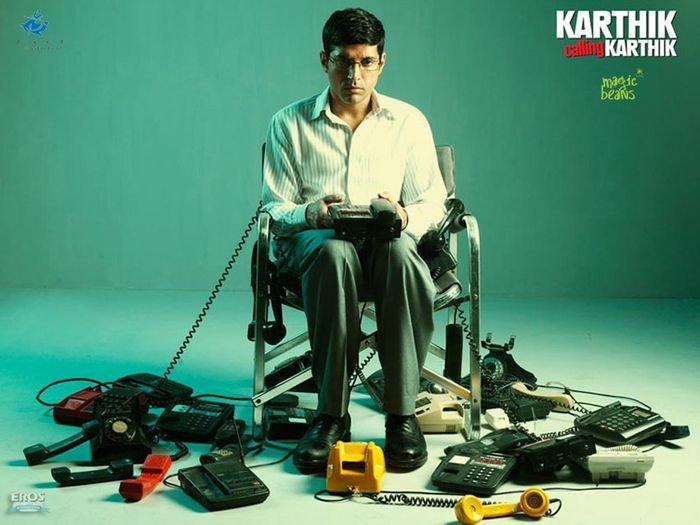 9. Bodyguard (2011)
Bodyguard is a story of two people falling madly in love over phone calls. Salman Khan plays Kareena Kapoor's bodyguard in the movie while Kareena starts expecting love out of their equation. She fakes her identity and starts calling Salman over the phone and makes him fall in love with her. However, when things get out of hand, they both decide to run away. But do they come face to face? Does Salman ever get to know the real person behind all those telephonic conversations? Do they get together forever? Watch the movie just for its amazing climax!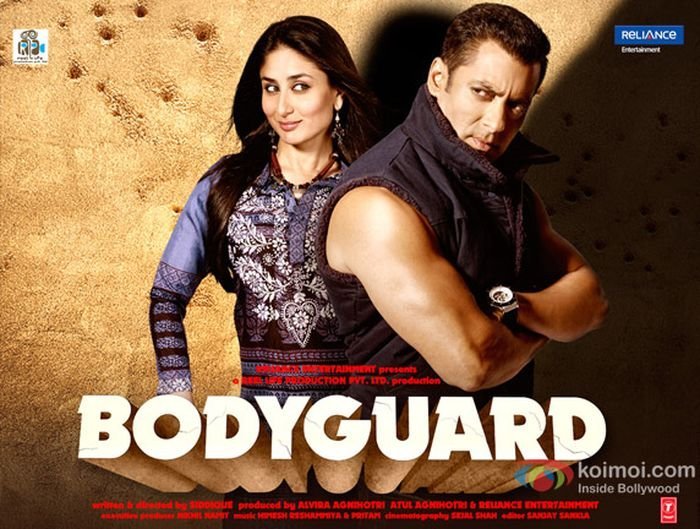 10. Kahaani (2012)
The script of Kahaani itself is laced with so many twists and turns that it doesn't let you breathe. Add to it Vidya Balan's superb portrayal of a pregnant woman, Vidya Bagchi, and you know this is going to be one hell of an amazing ride. Vidya sets out on an amazing search all over Kolkata in search of her missing husband, Arnab. What follows is a head spinning chain of events which lead the viewers to the climax which reveals something so amazing, you'll wonder if Dan Brown wrote the script!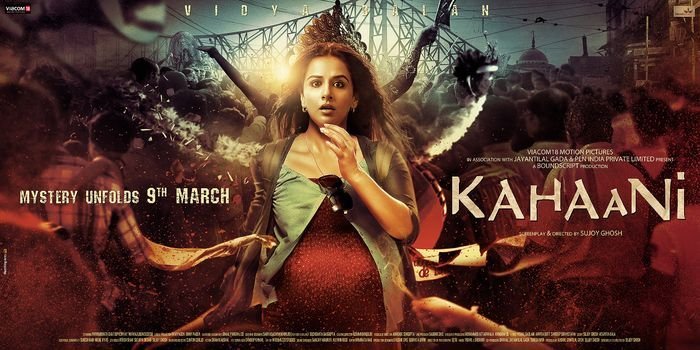 11. Talaash (2012)
Talaash is another well executed psychological thriller starring Aamir Khan which keeps you scratching your head throughout. The film has an accident, police investigations, drama, suspense and a lot of internal battle going in the mind of the protagonist, Aamir Khan. But eventually some guiding force leads him to do the right thing. What is this driving force? Is it a confidante or just his own subconscious self? This is what Talaash boils down to and it is every bit worth watching.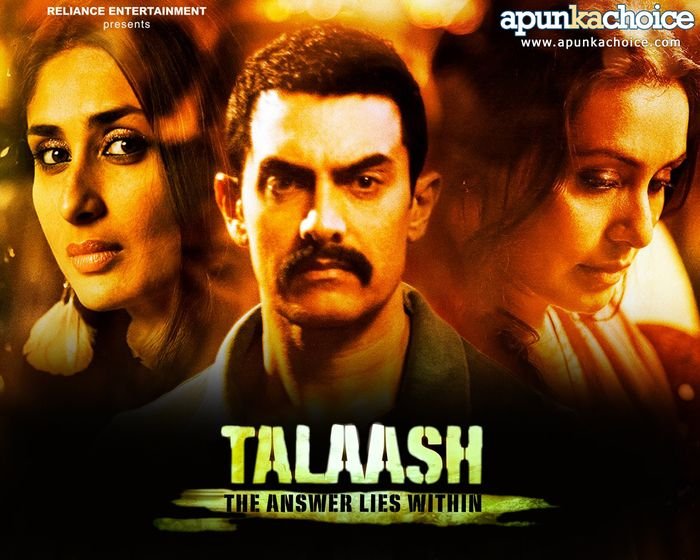 12. Special 26 (2013)
A classic Bollywood twist yet done so beautifully. Neeraj Pandey once again pulls off a beautiful win for the protagonists when you think they were losing all along. Akshay Kumar and Co. hatch a plan to loot a high profile jewellery shop and retire forever. However, Manoj Bajpai and Co. have all ploys ready to nab them at the crime scene and spoil their party. While your heart hopes Akshay to get away, your mind forever supports Manoj Bajpai to do the right thing. But who wins? There's only one way to know – watch the movie!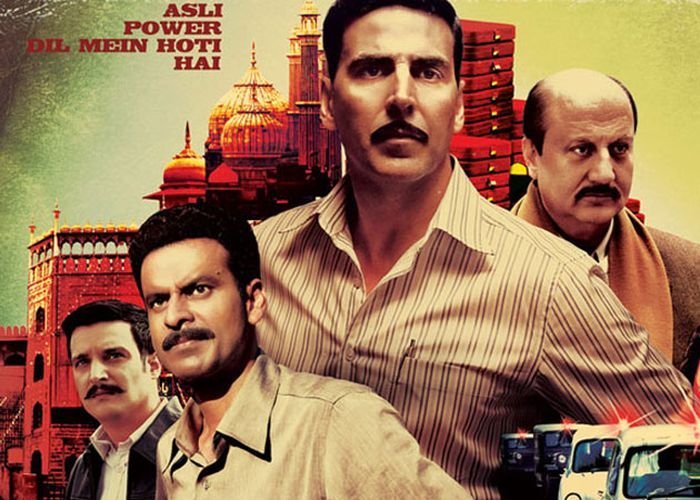 13. Table Number 21 (2013)
There are not many movies which have an explosive climax revelation and also a hidden social message. Vivaan (Rajeev Khandelwal) and Siya (Tena Desae) win a fully-paid-for vacation to Fiji. Once there, they are sucked into a vicious reality game controlled by the wicked owner of the resort, Mr Khan (Paresh Rawal). What follows is a clever and engaging turn of events and ends up into a climax which hits you like a ton of bricks.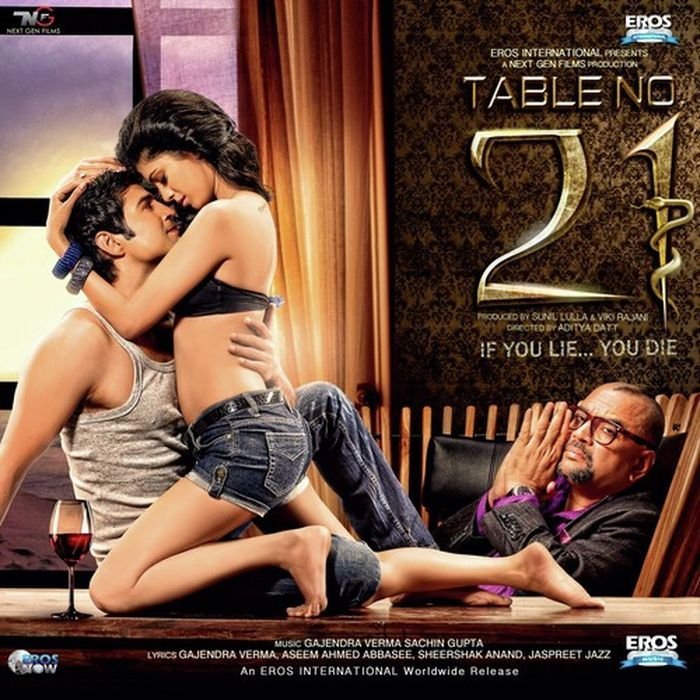 14. Drishyam (2015)
What extent are you willing to go to save your family? This remake of the Malayalam film by the same name tracks Vijay's (Ajay Devgn) journey to save his family when the situation goes haywire. What follows is a series of unfortunate happenings which lead the police to arrest Vijay and his family and beat them to pulp. But what is the secret that the family is hiding? Would their body break first or their spirit? Does Vijay pull off the biggest upset for police force ever? The answer is 'buried' in the climax of the movie.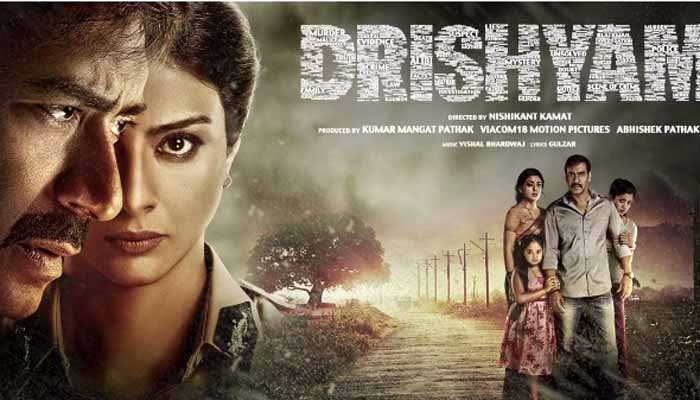 15. Baahubali: The Beginning (2015)
This is no secret now that there's a huge twist in the climax of the first part of the two part Baahubali series. Baahubali is a tale of warring brothers who are up in arms to win the throne of the Mahishmati kingdom. And at the centre of the tale is Katappa, the war lord and the wisest man of the kingdom. While Katappa is dedicated to serving Mahishmati and Baahubali, the twist in the climax of the movie shows something totally unexpected which leads to the fall of Baahubali. Does Katappa have something to do with that? Watch the movie before the second part hits theatres!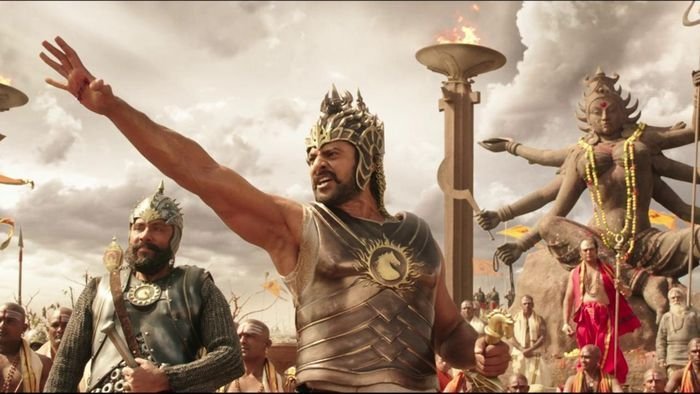 Mind = Blown