Indians are a colourful lot and we don't mind letting our cinema add an extra dash of colour to our lives. In fact, we love to follow all the drama, fashion and life fundas which Bollywood feeds us, simply to get as close to the 'filmy life' as possible. And if you thought this is the closest you can get to the filmy life, brace yourselves, we bring a heady dose of Bollywood your way. Here's presenting 15 shooting locations of Bollywood films where you can actually stay and live the filmy life!
1. Woodville Palace Hotel, Simla
3 Idiots
This heritage palace hotel dates back to the British Raj and still stands as enchantingly beautiful as ever. The vintage appeal and a fairytale like feel about the place makes it the perfect location to shoot films. Though, a number of films have been shot here like Black, Raju Chacha and Raaz 2 in the past, it is Kareena Kapoor's wedding scene from 3 Idiots which has that immediate recall value of this beautiful heritage property.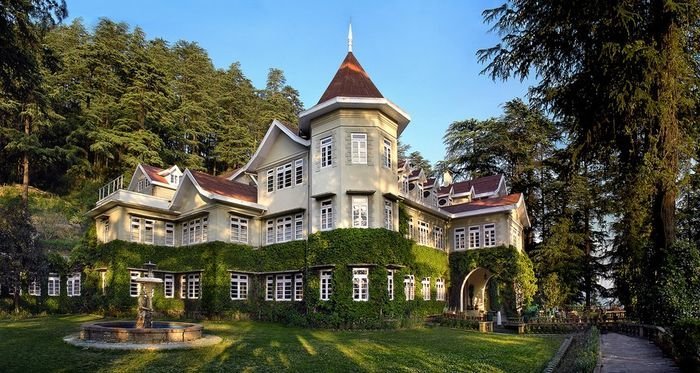 2. Span Resort & Spa, Manali
Yeh Jawaani Hai Deewani
Remember the hotel in Manali where Bunny and group camp up in Yeh Jawaani Hai Deewani? This is the very same resort at one edge of Manali which lets you hibernate from the urban existence in the oasis of natural beauty. Visit this place if you want nothing but river banks, woodlands and glacial mountain views as your company.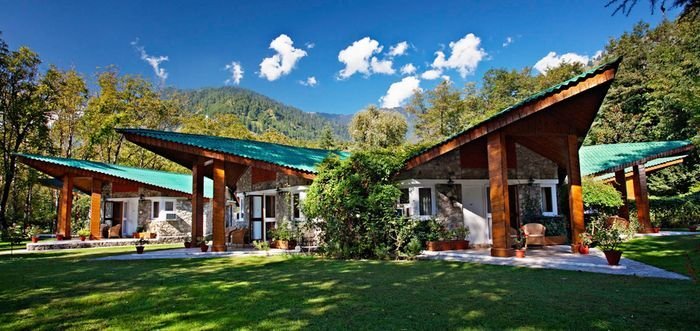 3. The Oberoi Udaivilas, Udaipur
Yeh Jawaani Hai Deewani
Yeh Jawaani Hai Deewani is one movie which made people sit up and take notice of Udaipur like never before. Presenting the royal city in its full splendour, The Oberoi Udaivilas played perfect host to the team YJHD which shot most of Kalki's wedding scenes at the heritage property. Head here to experience majesty and grandeur at your service and bring back memories worth a lifetime.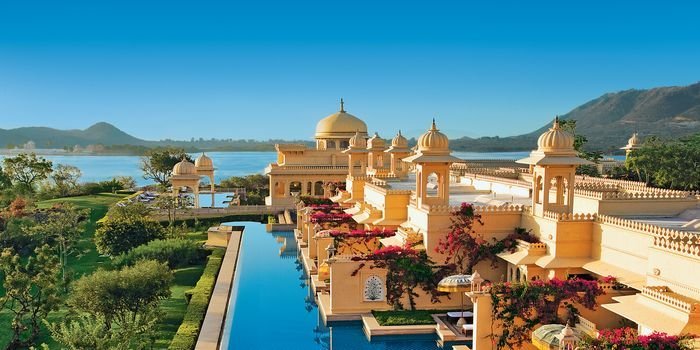 4. Pataudi Palace, Haryana
Rang De Basanti
If there's one heritage property in India which exudes royalty and Bollywood at the same time, it is the Pataudi Palace. Home to two generations of the Nawabs of Pataudi and royal abode of the reigning prince, actor Saif Ali Khan, the Patauadi Palace has always embraced Bollywood shoots in its premises. Movies like Mangal Pandey, Veer Zara, Gandhi My father, Mere Brother ki Dulhan and the Julia Roberts starrer Eat Pray Love were shot here but the movie which actually immortalized the Pataudi palace was Rang De Basanti. A 3-hour drive from the national capital, visit the palace for a much deserved break in the lap of royalty.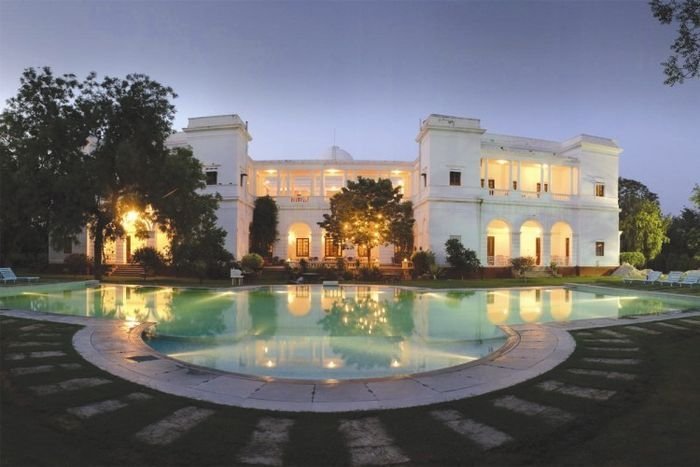 5. Rainforest Resort,
Athirapally
Guru
One look at the Rainforest Resort and you'll know what keeps bringing maverick filmmaker Mani Ratnam back to this place in Kerala to shoot his films. After painting the silver screen green with this amazingly beautiful resort in Guru , Ratnam came back to capture the majestic Athirapally waterfalls in Raavan. Though Kerala is home to amazingly green pastures, head to Rainforest Resort if you want to spend some time in a lush green forest with breathtaking views of the gushing waterfalls.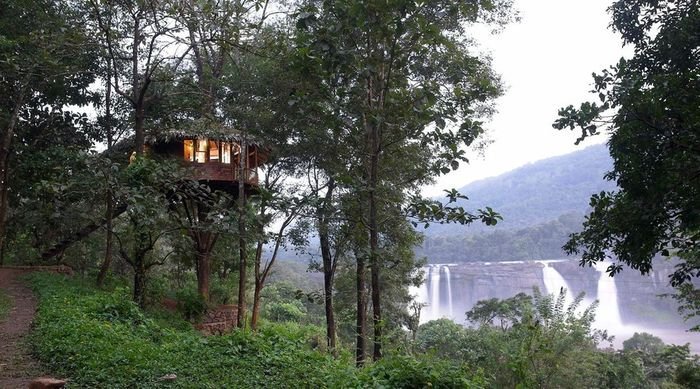 6. Hotel Naggar Castle, Himachal Pradesh
Jab We Met
Who doesn't remember the peppy song ' Yeh Ishq Haai ' from Jab We Met? And those who do would definitely remember the amazing backgrounds it has been shot at. One such spectacular location in the song is the beautiful Hotel Naggar Castle. Visit the palace if you are a fan of authentic western Himachali cuisine and architecture. And yes, the Bollywood connect doesn't hurt!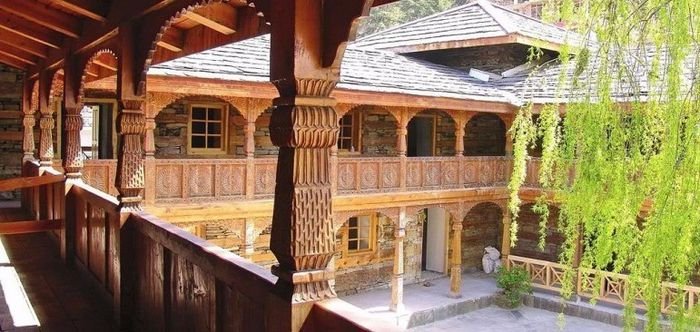 7. Hotel De L'orient, Pondicherry
Jism
If the amazing backdrops of the movie Jism ensnared you, Hotel De L'orient would be your ultimate pit stop. Built in the late 1760s, Hotel De L'orient is a French architectural marvel in Pondicherry where the song Shikayat Hai from Jism was shot. A worth visit for all who love indigenous French architecture and French cuisines whipped with Tamil spices!

8. Baradari Palace, Patiala
Bodyguard
Grand in every sense, this 19th century sprawling garden-palace is a piece of history which has been lovingly maintained and thrown open for visitor to explore and enjoy. The heritage palace has been a part of various movies such as Bodyguard, Mausam and Yamla Pagla Deeewana and stands true to the perception of Punjab: grand, hospitable and lovable.

9. Ahilya Fort, Madhya Pradesh
Asoka
Shah Rukh Khan's magnum opus on the life of King Asoka is best remembered for its enchanting shooting locales and the mystic fortresses. One such fort is Ahilya Fort, located on the high ground overlooking the Narmada river.
Today, the fort which has stood the test of time and survived more than 4000 years, has been converted into a heritage hotel open for visitors and travellers. Check into this fort- turned-hotel to relive the old world charm.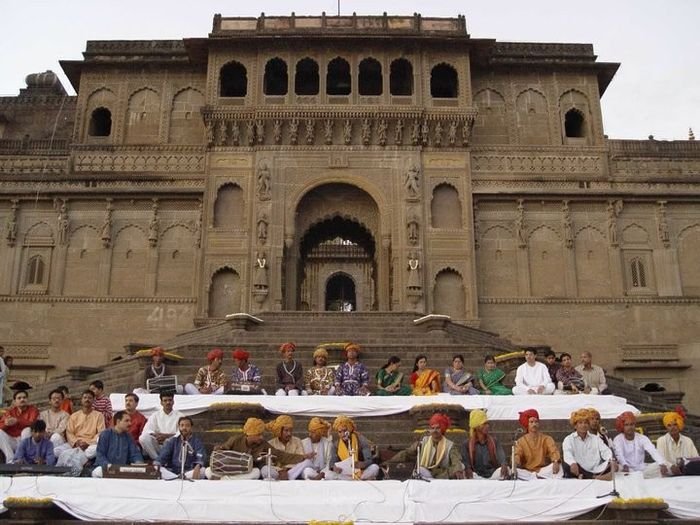 10. Hotel Narain Niwas Palace, Jaipur
Paheli
When it comes to shooting period films, Hotel Narain Niwas Palace has become a favourite of sorts. Exuding Rajput royalty from all its concrete, Hotel Narain Niwas Palace has been a host to Zubeida and Paheli. A reasonably popular spot for travellers in Jaipur, the palace is your peek into the Rajput lifestyle.

11. Chomu Palace, Jaipur
Bhool Bhulaiya
What would you say about this 300 year old fort: elegant or haunting? We would say elegantly haunting! Shown as an eerie fortified palace in the movie Bhool Bhulaiya, Chomu palace is a fully functional hotel and a much loved picnic spot with all the modern amenities and facilities.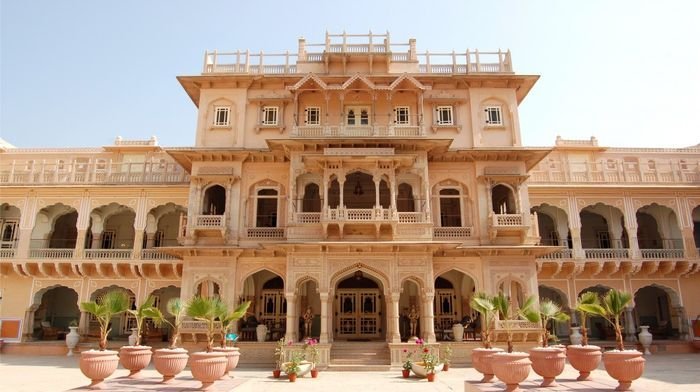 12. Lallgarh Palace, Bikaner
Band Baaja Baaraat
Bollywood has learnt a lesson by heart and that is, filmy marriages are best shot in grand palaces! Another Bollywood marriage sequence to be shot in a palace is from the movie Band Baaja Baaraat . The Lallgarh palace was built by Maharaja Ganga Singhji and it catches everybody's imagination with its imposing red sand-stoned architecture. The palace operates as a premier heritage hotel in Bikaner today.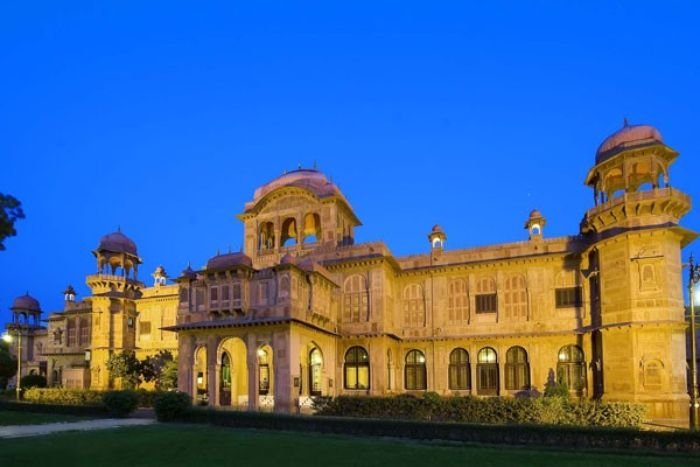 13. Mandir Palace, Jaisalmer
Sarfarosh
Mandir Palace is a forgotten architectural marvel which came into limelight after movies like Sarfarosh and Tashan decided to film their scenes in this lesser known palace of Jaisalmer. Though there are more famous ones in Jaisalmer but the Mandir Palace is no less in beauty and royalty.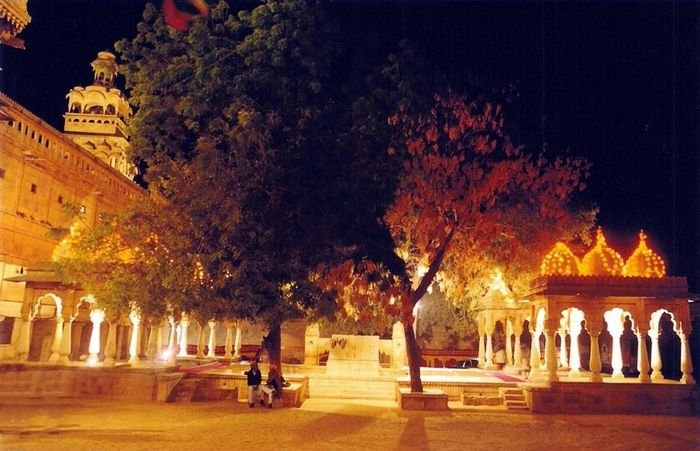 14. Devigarh Palace, Udaipur
Eklavya
What we saw of Devigarh in Eklavya was just the trailer, as they say. Today the 18th century palace has been converted into a luxury hotel which is at par with all other luxury hotels of Udaipur.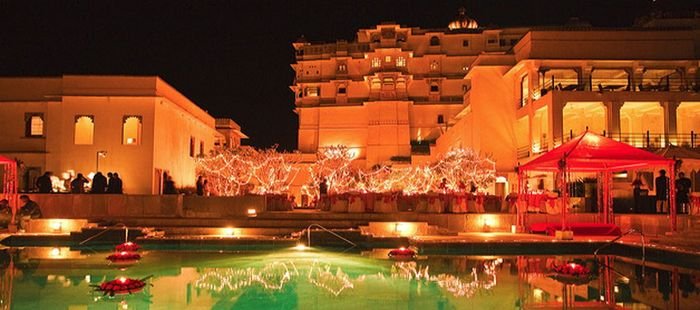 15. Gautam Buddha University

, Greater Noida
Baby
Baby was a high-octane action thriller which didn't give audiences much breathing space. And this is probably why not many could notice that the grand panoramic shots of Feroze's headquarters were actually shot in Gautam Buddha University's sprawling library. In fact, the cast and crew of Baby shot quite a few important sequences in the university which is located in Greater Noida, away in from the hustle bustle of Delhi.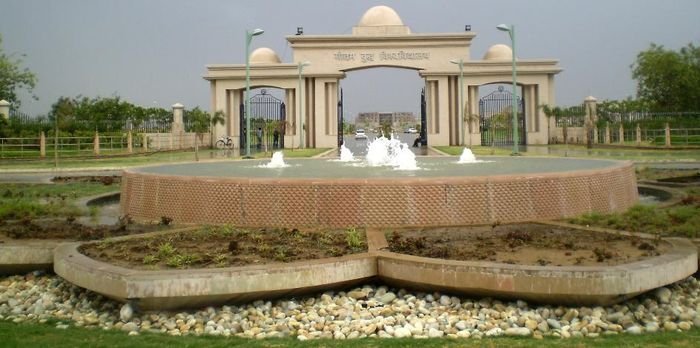 Started packing, already?