A lot of us crush ourselves under this pressure that we NEED to have our career sorted by the time we enter our 30s. 20 pe graduation, 25 tak achhi job, 30 pe sexy promotion. But not always does life abide by this time table we try to impose on it.
In a Humans of Bombay post, Boman Irani opens up about his life's journey and how he found his passion at the age of 35.
The 59-year-old shares how he lost his dad before he was even born. After this, his mom had to take over the wafer shop that his dad ran. He saw his mother fight alone, for years. 
During school, he also suffered from learning and speech disabilities, because of which his confidence took a hit-
I remember, I had started singing to better my speech. And once at a performance, mom recorded the applause I got. It was so loud! I kept hearing it, it got my confidence back.
After college, he worked as a room service attendant and then as a waiter at the Taj hotel, to support his family. After his mother met with an accident, he had to quit his job and work at the shop. And just like that, 14 years went by.
During this phase, he got married and had kids, but he felt as though something was missing. His wife encouraged him to explore. He got into photography. That was until his friend got him an audition for an ad-
I decided to pursue it & in a few years I did over 180 ads & even some popular plays. I was also offered a short film. It had a low budget & was going to be shot on a handy cam, but for me it was a golden opportunity.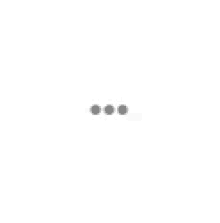 Vidhu Vinod Chopra, after seeing a clip of the film, offered him 2 lakhs to be in his next film.
That's when Munnabhai MBBS happened & at 35, my dream career began. It was unexpected – but I grabbed the opportunity & didn't let go. It's been an amazing journey, one that did put me through some turbulence. But through all the good, the bad & the ugly, I learned to keep my hopes up & more than anything, know that it's never too late to start over.
Read the entire post here-