India's superstar Sridevi was laid to rest today. She was cremated with state honours in Mumbai. 
After bidding his beloved wife, a painful goodbye, Boney Kapoor has now released a statement through the late actor's Twitter account.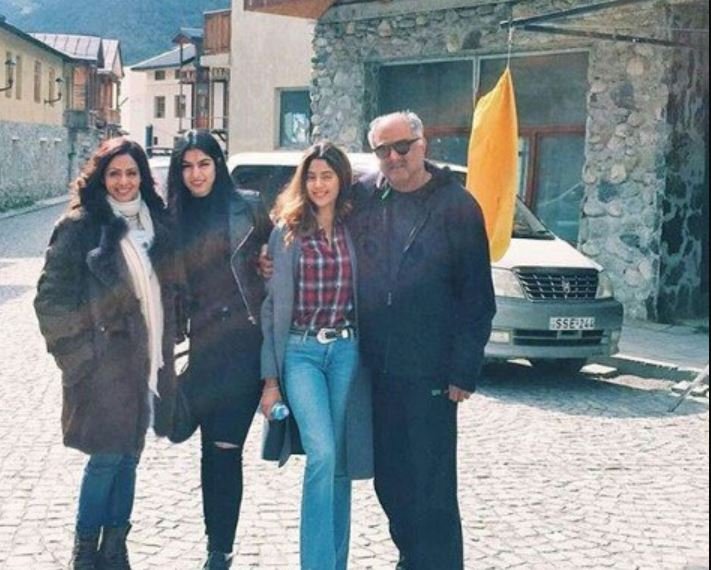 In his statement, he has not only expressed his gratitude towards Sridevi's countless fans and well-wishers for their outpouring of love but has also thanked his children from his first wife, Arjun and Anshula for their support in this difficult time.
"I would like to express my gratitude to my family, friends, colleagues, well-wishers and all of you countless fans of my Sridevi who have stood by us like rocks. I am blessed to have the support and love of Arjun and Anshula, who have been such pillars of strength for myself, Khushi and Janhvi. Together, as a family we have tried to face this unbearable loss."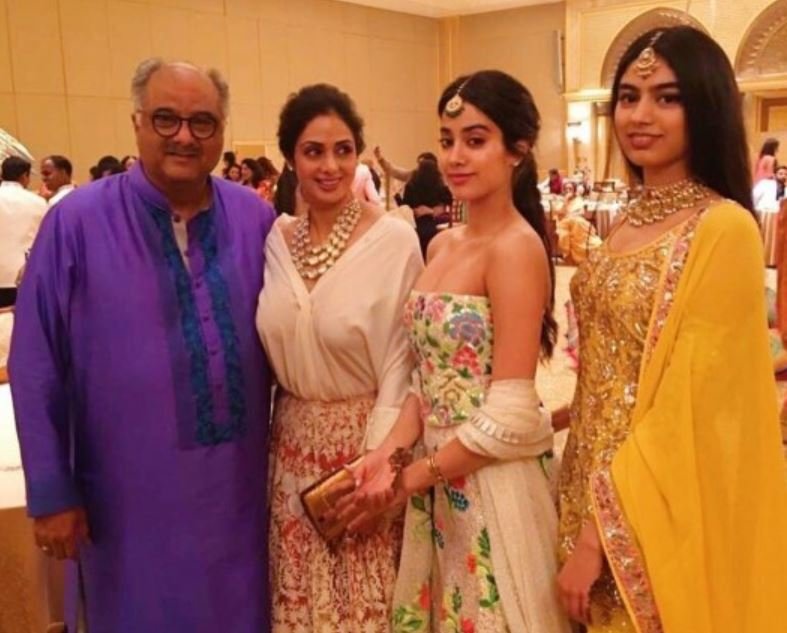 Expressing concern for his daughters, Boney further said,
"To the world she was their Chandni… the actor par excellence… their Sridevi… but to me she was my love, my friend, mother of our girls… my partner. To our daughters, she was their everything… their life. My only concern at this time is to protect my daughters and find a way to move forward without Sri. She was our life, our strength and the reason we smiled. Our lives will never be the same." 
This is the entire statement: 
Thousands of fans thronged the streets of Mumbai today to bid a tearful goodbye to their favourite actor.
Sridevi is survived by her husband and two daughters.