Directed by Robert Zemeckis, Allied sees Marion Cotillard and Brad Pitt come together in an espionage drama set during World War II. Pitt stars as a British intelligence officer Max Vatan stationed in Casablanca where he meets French Resistance fighter Marianne Beausejour played by Cotillard. The couple fall in love, get married, start a family and all is well until Vatan's superiors start wondering if Beausejour is a Nazi spy.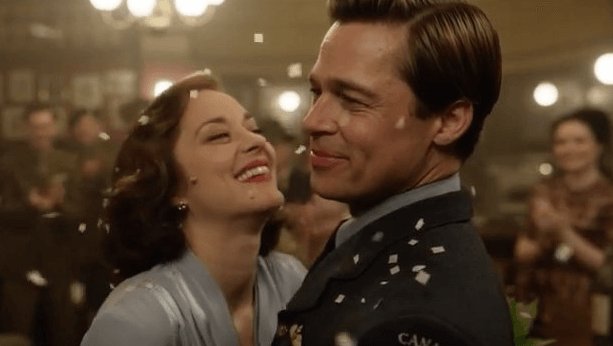 And that is where things get intense. "If she is (a spy), execute her with your own hand," an officer tells Vatan. "And if you do not comply, you'll be hanged." The trailer looks gripping, and the direction brings the flair of old cinema back. 
Watch the full trailer here:  
The movie also stars Masters of Sex star Lizzy Caplan, Mad Men's Jared Harris and The Good Wife's Matthew Goode and is set for a November 23rd release.