Ever since he started contributing to the world of cinema, Gulzar's artistic creations have been a joy to behold. And even though for the world at large his lyrical compositions have been his calling card, cinephiles are aware of how he is also an equally brilliant director. 
Throughout his career, Gulzar has gifted Hindi cinema movies that explored a wide array of subjects and presented characters that stayed with us long after the movie was over. But perhaps his true genius as a director lay in the fact that he presented the kind of movies (original and adaptations) which are relevant even today, though the era in which they were created has long gone by:
1. Maachis
This 1996 political drama, starring Tabu, Jimmy Shergill and Chandrachur Singh, attempts to unearth the root cause of terrorism. An extremely moving tale, expertly supported by brilliant performances from all actors, Maachis is a story that is both, personal and political at the same time. Gulzar managed to infuse an emotional depth to each character, while also adding an objective realism to the story that sets it apart from just another tale of 'misguided youth'.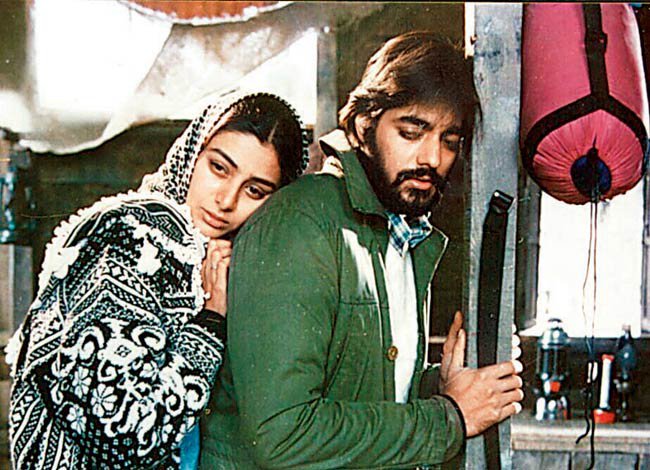 2. Angoor
Inspired by Shakespeare's Comedy of Errors, Angoor starred Sanjeev Kumar and Deven Verma in the titular role and is easily one of Bollywood's finest comedies. Of course, Sanjeev Kumar's straight-faced dialogue delivery made the suspicious Ashok so much more than just a comic character. But the seemingly simple plot took an altogether refreshing turn under Gulzar's expert direction.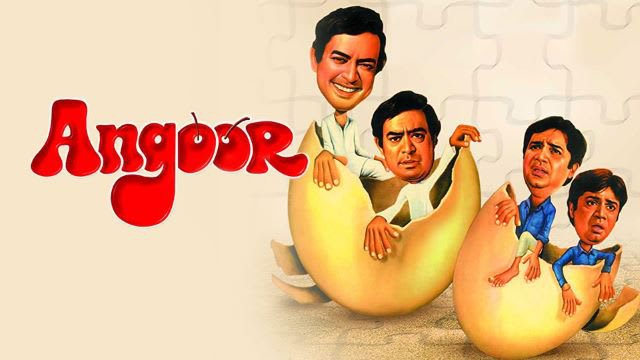 3. Aandhi
Though widely regarded as just a political drama, Aandhi was actually a romantic tale as well. Starring Sanjeev Kumar and Suchitra Sen in the lead roles, it presented a love story far ahead of its times, where feminism was as central to the theme as political ambitions. It was a brilliantly sensitive take on the duality of approach when it comes to females in political positions. A special mention to the brilliant soundtrack, with lyrics by Gulzar of course.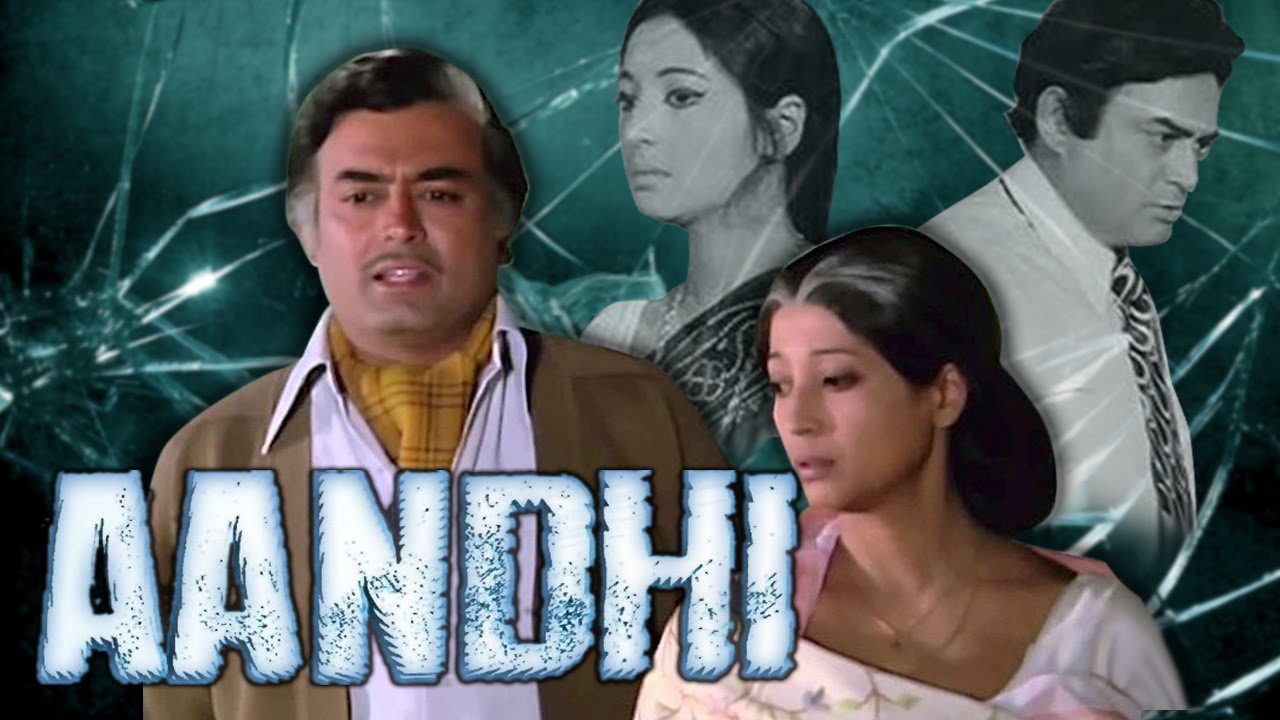 4. Parichay
When it comes to romantic family dramas, Gulzar's Parichay – starring Jeetendra and Jaya Bachchan in lead roles – is a classic. A beautiful portrayal of how love and kindness can mend broken families, this was one of the first movies to show a 'non-macho' hero. Though inspired by the Bengali novel, Rangeen Uttarain by Raj Kumar Maitra and the Hollywood movie The Sound of Music, Gulzar managed to imbibe his signature sensibility to the movie, making a wholly different and entertaining story.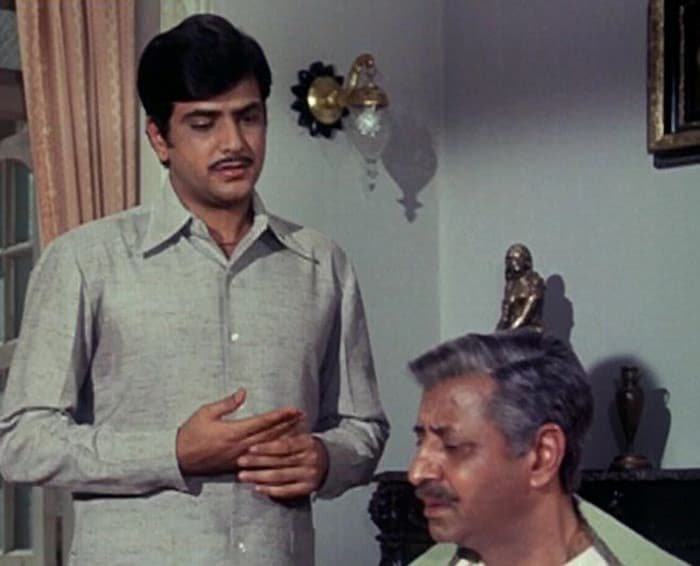 5. Mere Apne
Gulzar's directorial debut was a fair indication of his vision as a creator. Starring Meena Kumari, Vinod Khanna, and Shatrughan Sinha in the lead roles, the movie was a remake of the National Award-winning Bengali film Apanjan. But it was Gulzar who eliminated the movie's formulaic aspects to lend it a more authentic feel.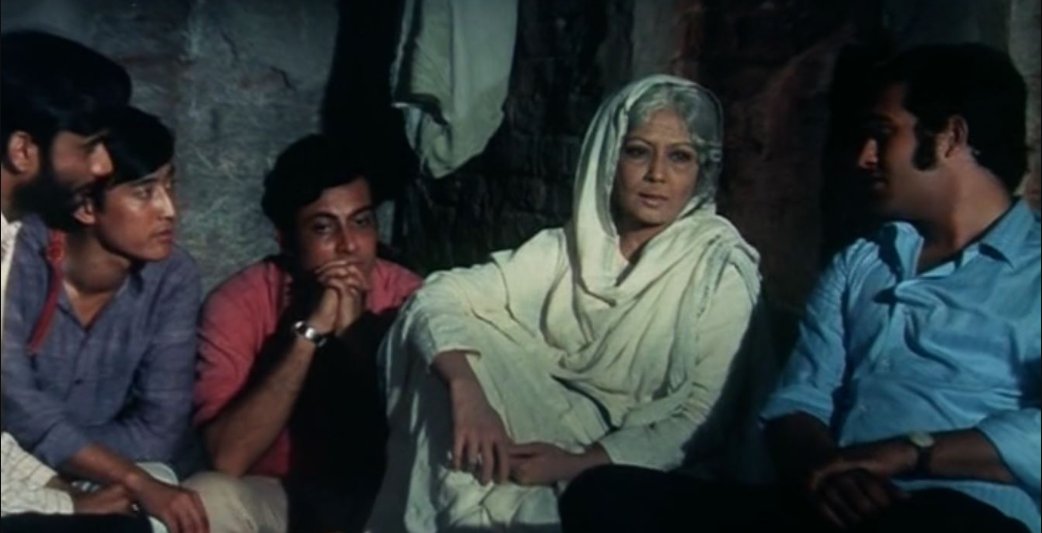 6. Koshish
Oft considered to be a landmark movie in the world of Indian cinema, Koshish was a deeply moving tale about a deaf and mute couple's personal struggle and societal conflicts. Starring Jaya Bachchan and Sanjeev Kumar, the movie was an extremely sensitive take on the plight of differently-abled people and the message it stood for – to make specially-abled people a part of the 'normal society' – is still as relevant as ever.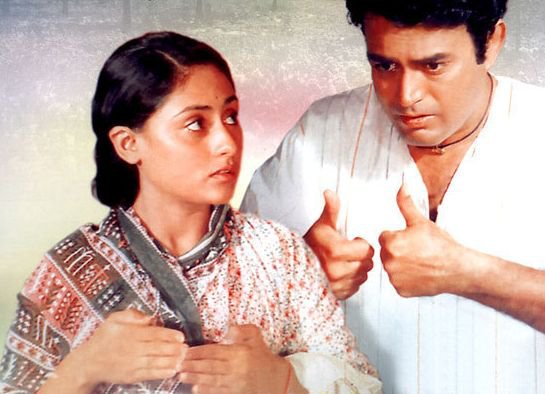 7. Ijaazat
For the longest time, Hindi cinema has had a very unidimensional view of love and marriage. But with Ijaazat, Gulzar brought forth a story that was as revolutionary as it was realistic. The National Award winning movie, starring Rekha, Naseeruddin Shah, and Anuradha Patel, made an attempt to explore 'grey' characters, without binding them in a moral compass. And of course, the song Mera Kuch Samaan, is a classic if there ever was.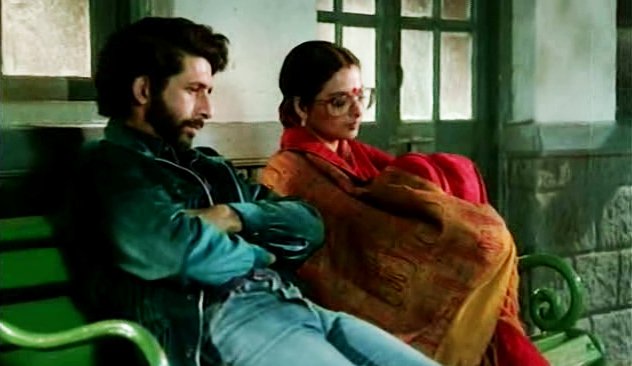 8. Libaas
Starring Naseeruddin Shah, Raj Babbar, and Shabana Azmi, Libaas was based on Gulzar's short story Seema and explored the story of a woman sexually frustrated in her marriage and looking for an escape. The movie won international acclaim, and was a refreshing take on adultery, for the time it was created in.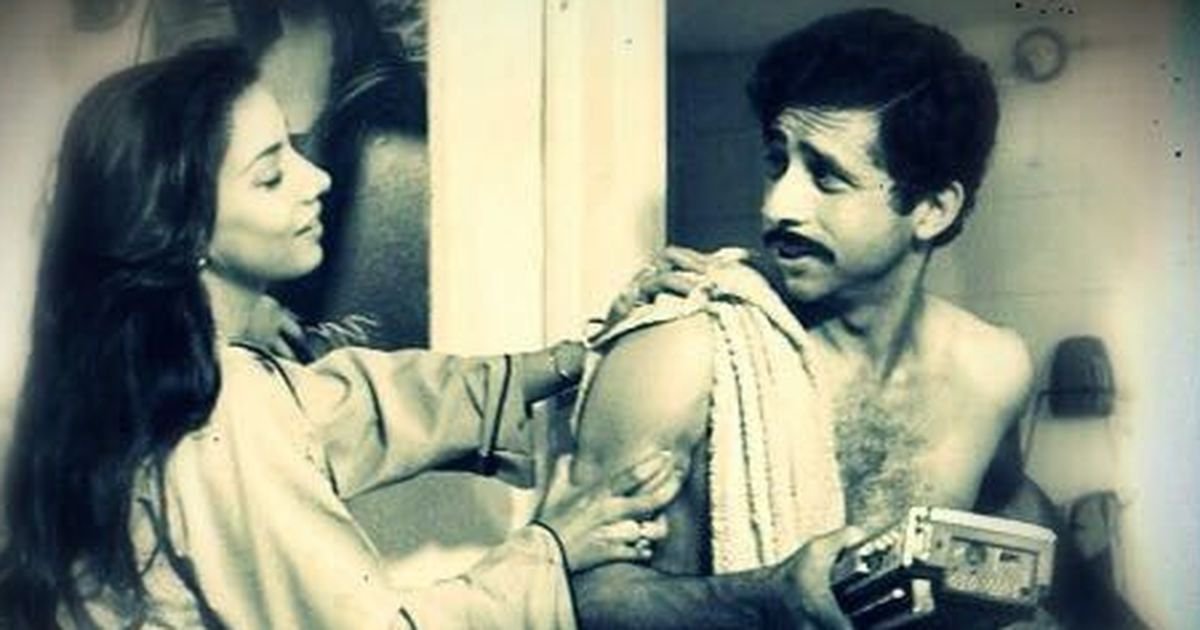 9. Achanak
Inspired by the famous 1958 murder case KM Nanavati v State of Maharashtra, Achanak starred Vinod Khanna in the lead role and won Gulzar a Filmfare nomination for Best Director. The gripping tale is still considered as one of the finest crime dramas. The movie was also noted for having no songs in it.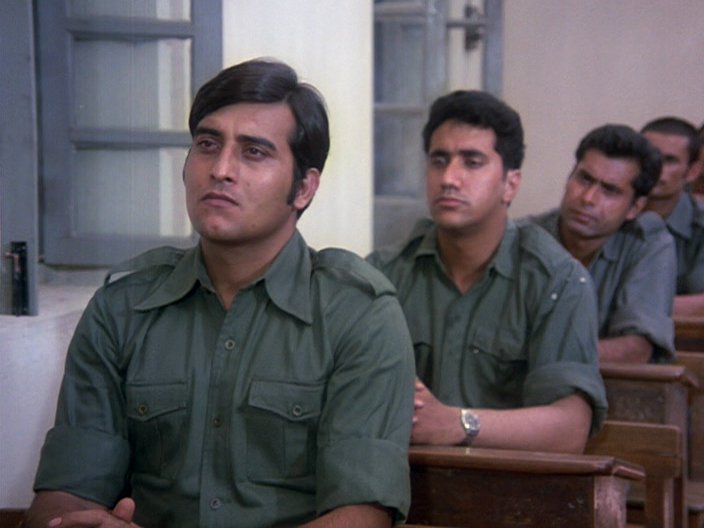 10. Khushboo
Starring Jeetendra and Hema Malini, Khushboo was the kind of story that stayed with you long after the runtime was over. The movie was praised for its simple yet effective narrative, where it presented a beautiful story without resorting to dramatic dialogues or excessive fanfare. The quiet dignity with which the characters conducted themselves was a result of both fine performances and well-developed storylines.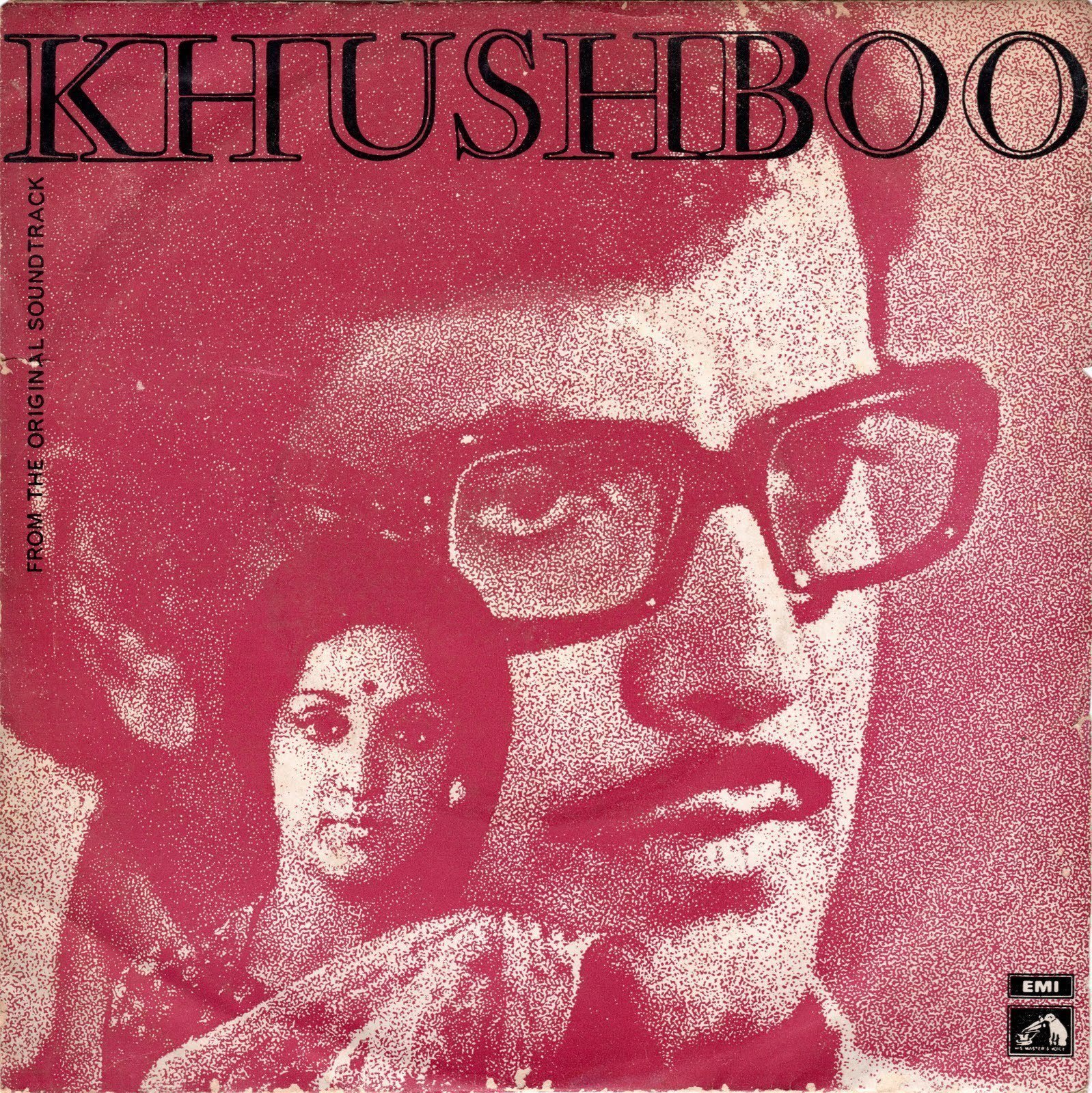 11. Namkeen
Starring Sharmila Tagore, Sanjeev Kumar, Shabana Azmi and Waheeda Rehman in the lead roles, this National Film Award-winning movie was a sensitive (and much needed) take on the how women are 'supposed' to sacrifice to survive. One of the few films of the time to have an all-female lead, the movie is still relevant, years after it first released.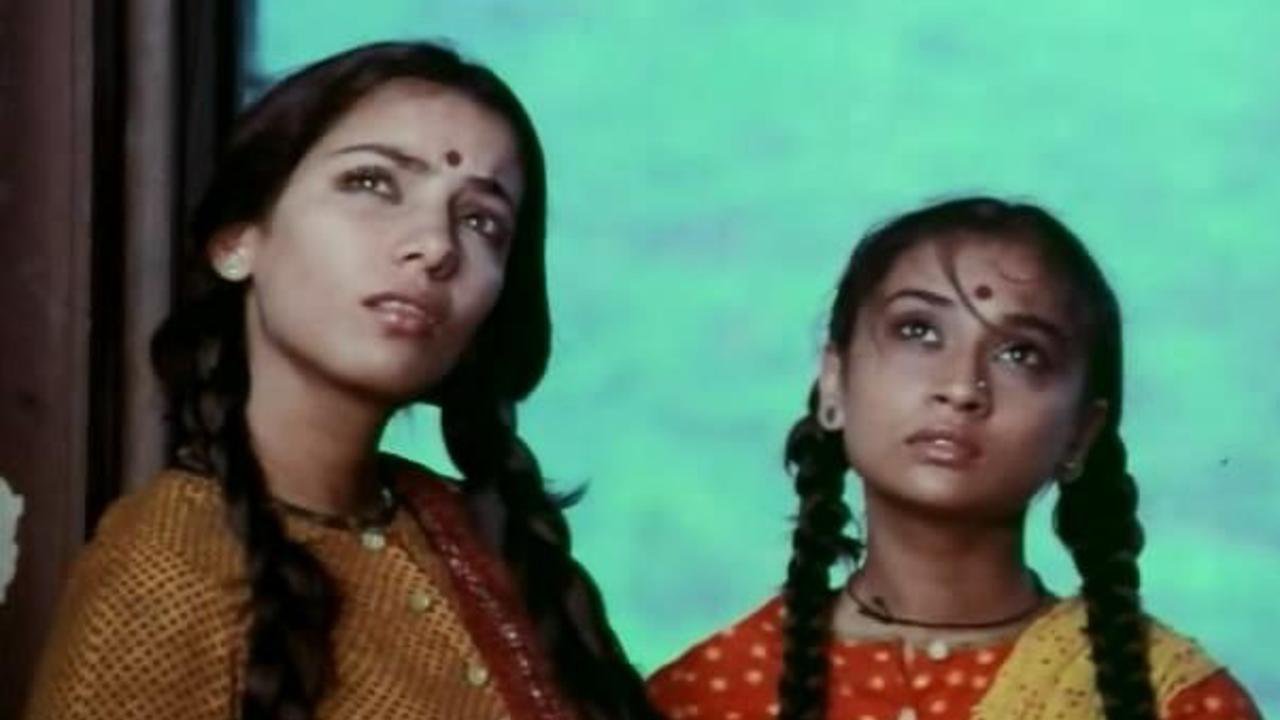 12. Mausam
Mausam is a prime example of Gulzar's authentic form of storytelling where false notes rarely, if ever, creep in. Starring Sanjeev Kumar and Sharmila Tagore, the movie was the perfect marriage of a great script and dynamic performances. The heartbreaking story of a man who wishes to improve the life of his former lover's child is effective in its simplicity, because of Gulzar's directorial vision.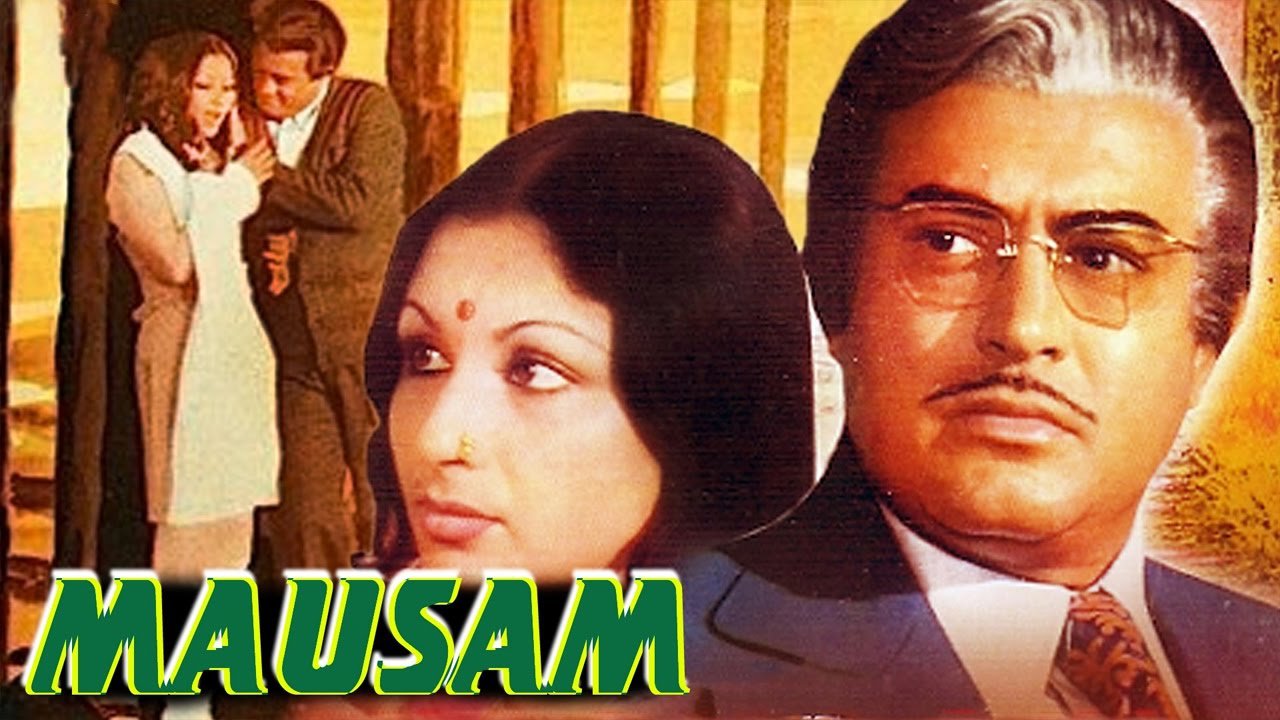 13. Meera
As the title suggests, the movie is a historical (and not mythological) take on saint Meera's life. Her devotion to Lord Krishna is renowned and a major source of Hindu folklore. But Gulzar chose her life to express a woman's struggle for independence and to represent society's myopic and orthodoxical view of what a woman 'should' be like.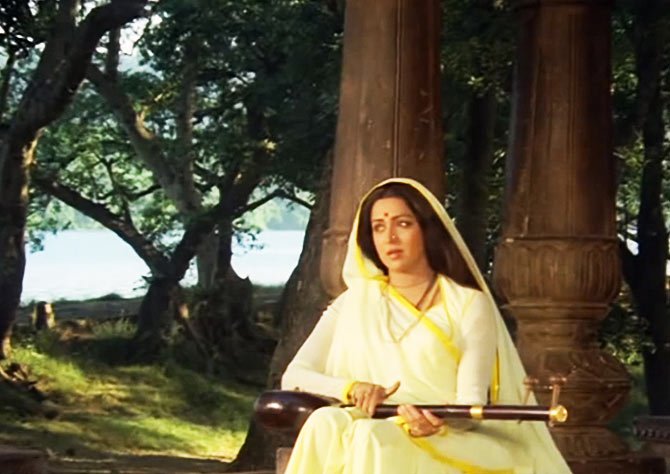 14. Kitaab
In Bollywood's phase of the 'angry young man' dramas, Kitaab was a poetic narrative of not only the innocence of childhood but also the harsh realities of an unequal society. The movie failed commercially, prompting Gulzar to wonder if Bollywood no longer had space for his gentle form of storytelling. Yet, years later, Kitaab still remains a favorite of cinephiles for whom the story was – and always will be – the king.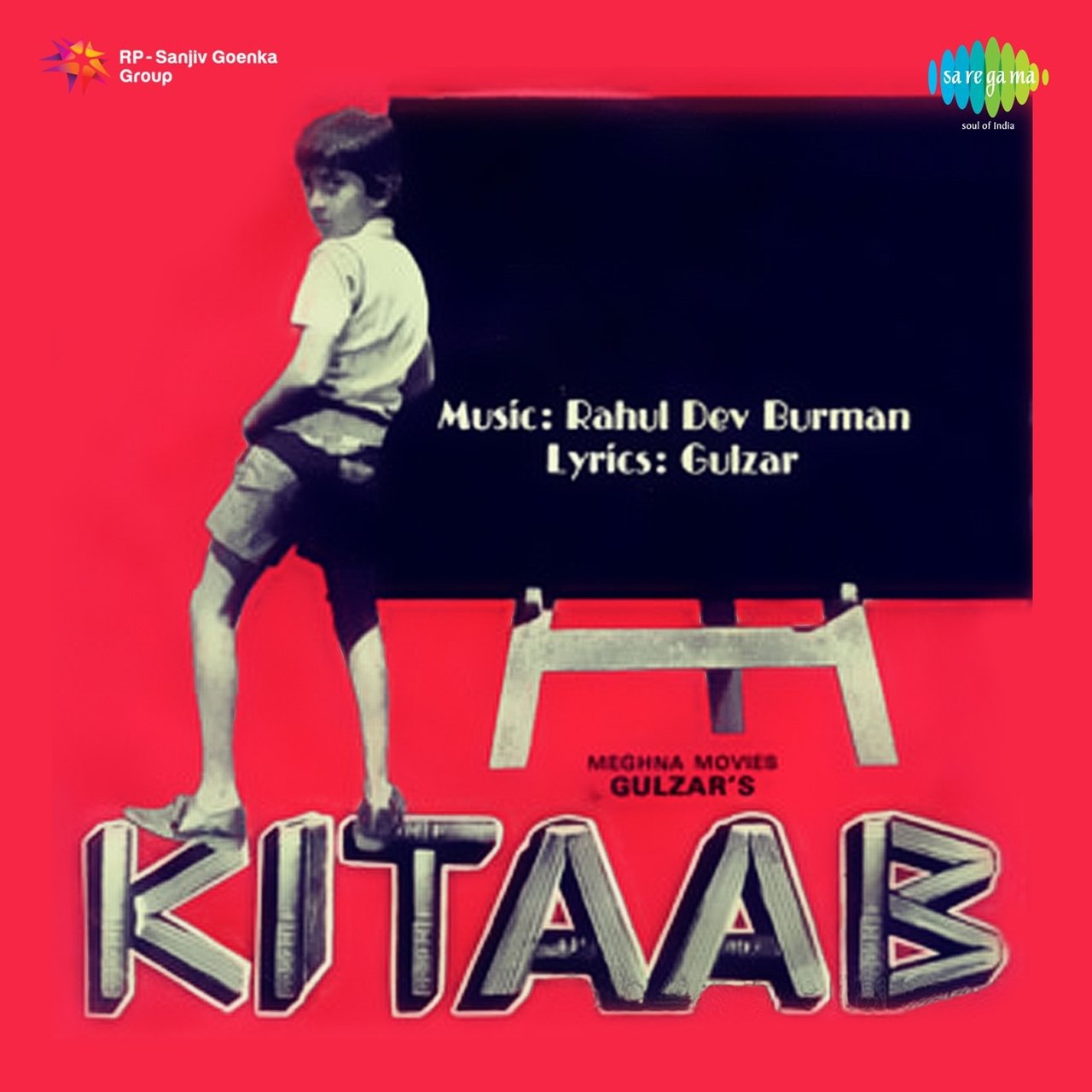 15. Kinara
Starring Jeetendra, Hema Malini, and Dharmendra, this romantic drama unearthed the anguish of love in a beautiful manner, and the feelings it invoked stayed with the viewer long after the credits had rolled. One of the few Bollywood movies to explore symbolism, it's a directorial gem. Gulzar's attention to detail and his ability to bring together various elements – story, soundtrack, acting – was on fine display here.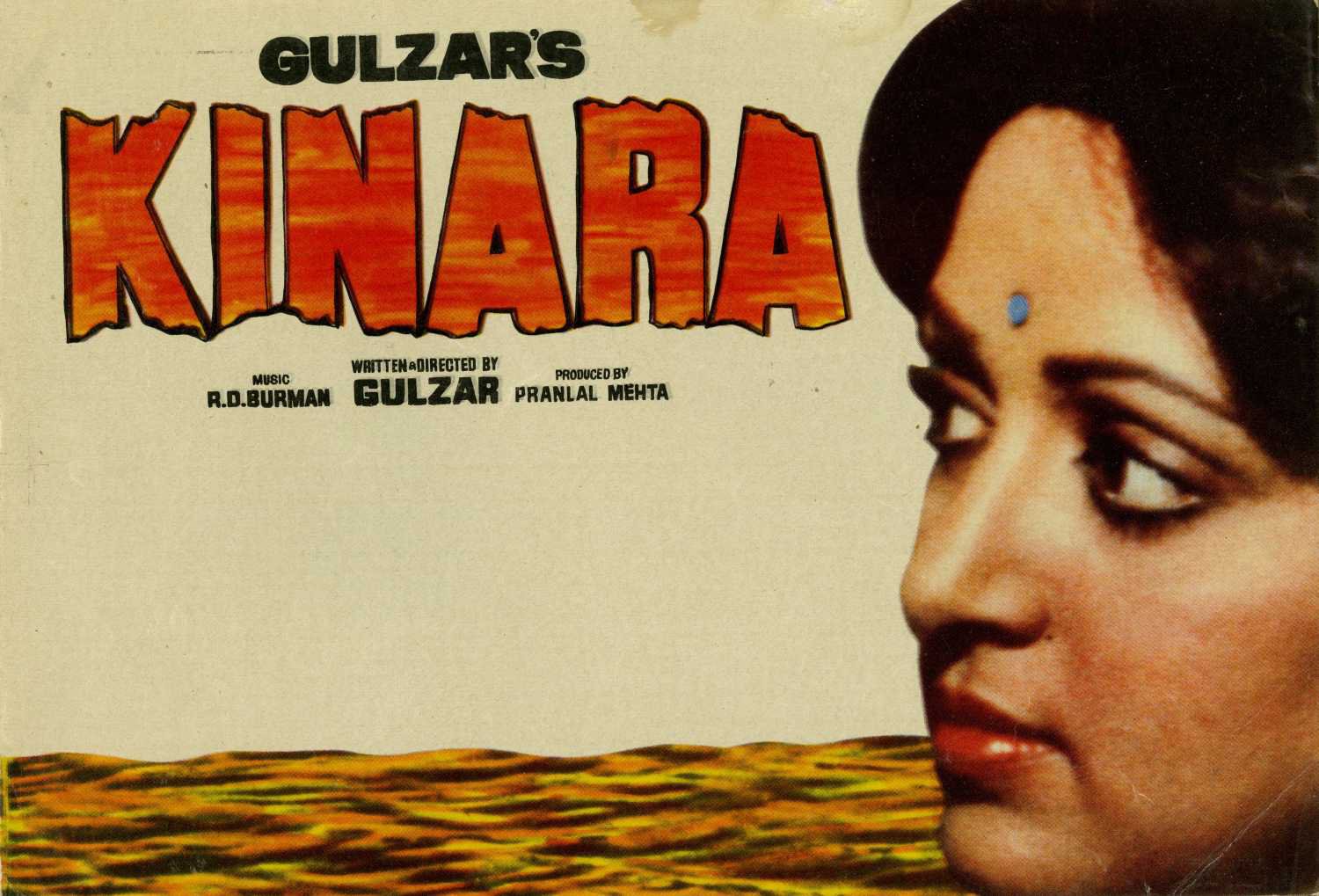 16. Hu Tu Tu
Gulzar's last directorial venture, Hu Tu Tu was a political drama that saw one of the finest performances by Tabu and Suniel Shetty. Exploring the concept of hate politics, Hu Tu Tu was devoid of the trademark romantic gaze that Gulzar lent to his movies. The brutally honest treatment of corruption and politics may not have gone down well with the audience, but there's no denying that it was an important story to tell.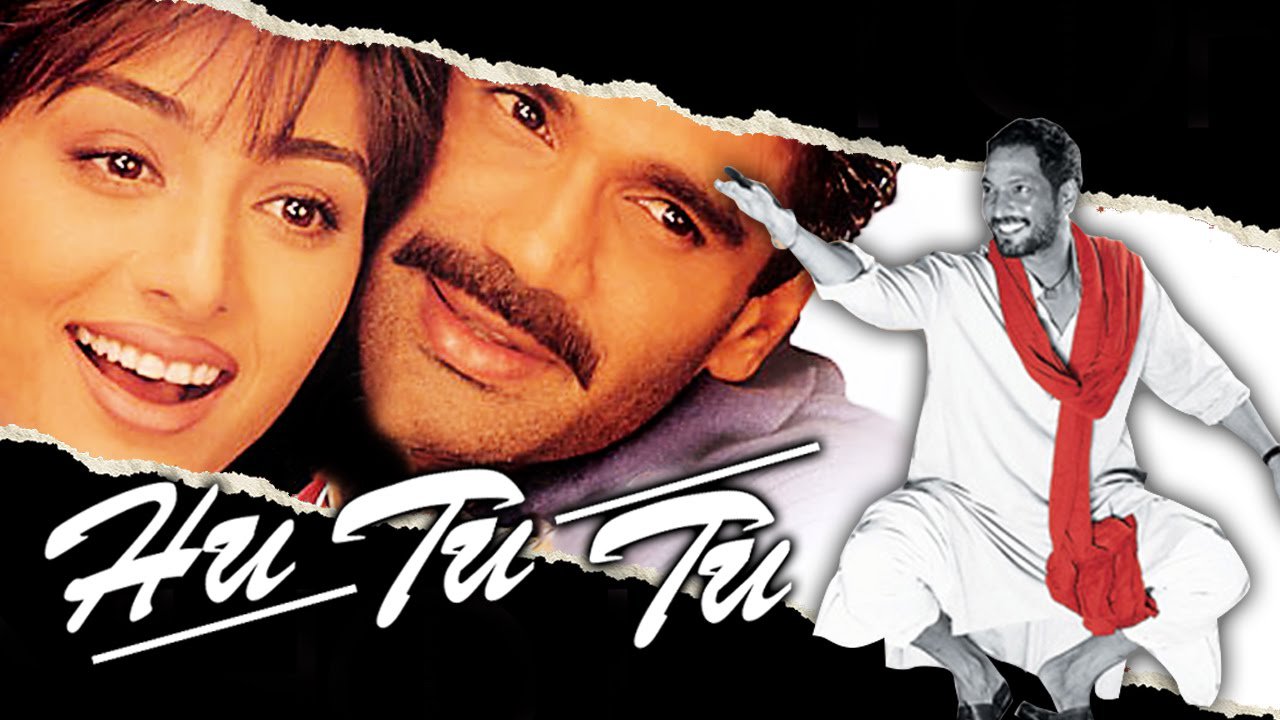 These movies are but a small example of Gulzar's creative genius. Even though after Hu Tu Tu in 1999 he has only contributed to a movie's soundtrack, one can't help but wish for his artistic vision to grace the silver screen again.