Sponsored by
Canada Tourism
Let's face it, at some point or the other, we've all dreamt of enjoying the winter season like it should be. Obviously, going to a place that is nothing short of a winter wonderland has always been on my bucket list too. And my search has finally ended with Canada, as winters are just something else there. So grab your parka, gloves and your warmest scarf and head to the Great White North. In case you're wondering what to do there this New Year, we've got you covered.
1. Enjoy the scenic beauty of a rainforest from a cliffside.
If you are a nature lover, the Capilano Suspension Bridge Park is the place to go. Suspended at 30 storeys above the ground, Cliffwalk offers a scenic view of one of the world's last remaining coastal temperate rainforests. It definitely makes for an unforgettable experience.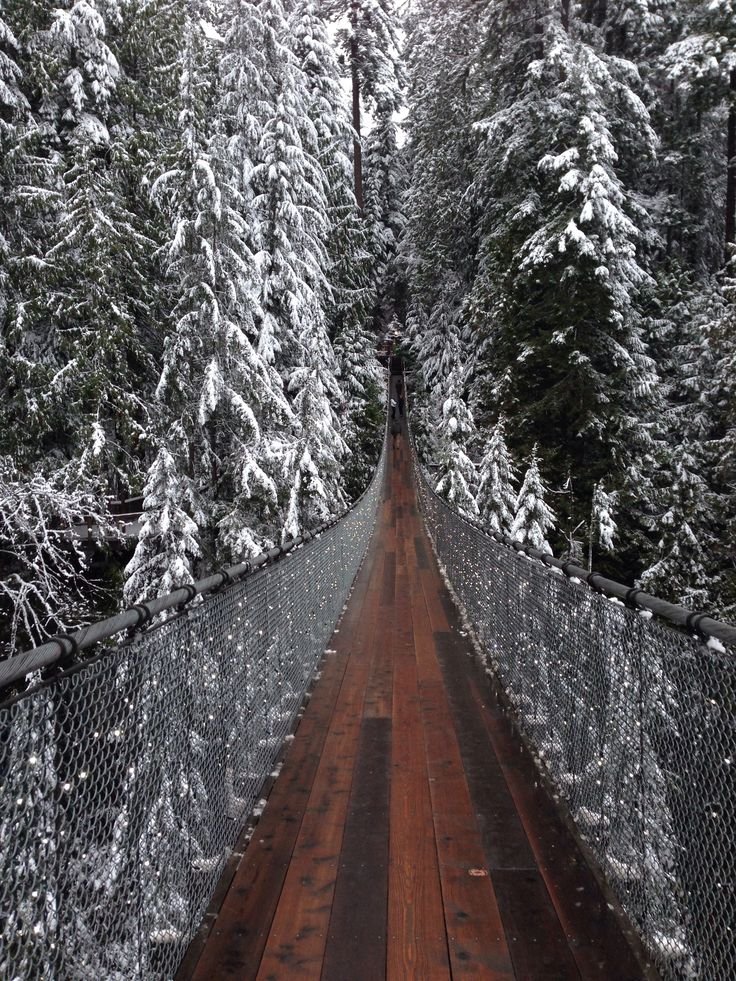 2. Take a dip in hot springs this winter.
Imagine taking a dip in hot springs while surrounded by snow-capped peaks – them feels, right? In that case, the Canadian Rocky Mountains are exactly the place you need to be. A UNESCO World Heritage Site, this 'open-all-year-round' haven takes away the pain of your tired muscles while giving you a refreshing start.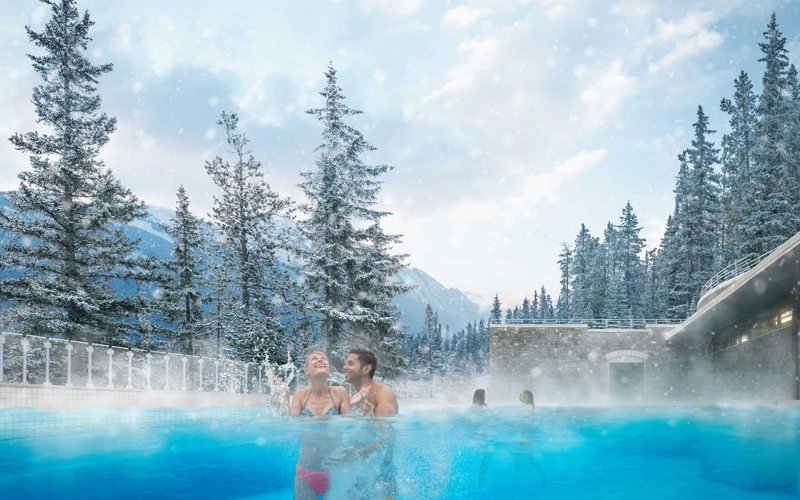 3. Experience the breathtaking Niagara Falls this winter.
One of the most popular destinations in Canada, Niagara Falls has six million cubic feet of water gushing from its edge in a minute. And in winters, it is at its most spectacular. You'll get to experience a frozen scenery with the Niagara Falls at the centre of it and it's a view you wouldn't want to miss. 
Pro tip – The Niagara Falls Winter Festival Of Lights is the best time to visit the place. Why, you ask? Just have a look at this picture.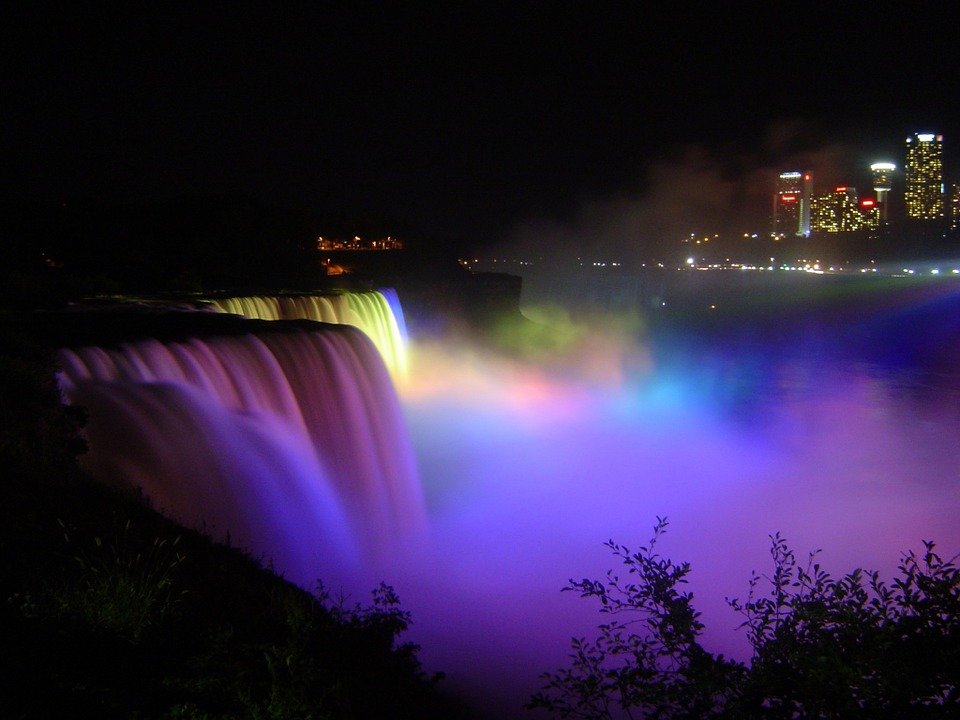 4. Give your adventurous spirit an adrenaline rush to remember at the CN Tower, Toronto.
It's just a glass bottom elevator…that goes 1136 feet up in the air. I know, crazy! If you too want to experience what it's like to look at cars and people from 131 storeys above, then you should not miss it. Imagine that killer picture on your Instagram! Social media attention = achieved.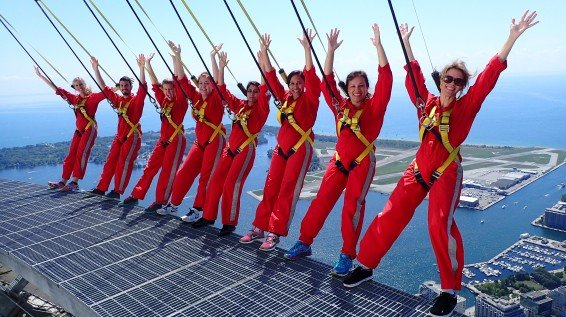 5. A mall that literally has it ALL.
Almost the size of a small city, the West Edmonton Mall has the world's largest amusement park, largest indoor lake, largest indoor wave pool, tallest indoor permanent bungee tower, a skating rink and a zoo. Oh, and did I mention 800 stores to satiate your hunger for shopping? Yea, you're welcome!
Obviously, you can't cover it in one day. So they have you covered if you want to stay over too. You can choose to stay in a Hollywood-themed room at the Fantasy hotel or even in a Truck or a train-themed room. The possibilities are endless.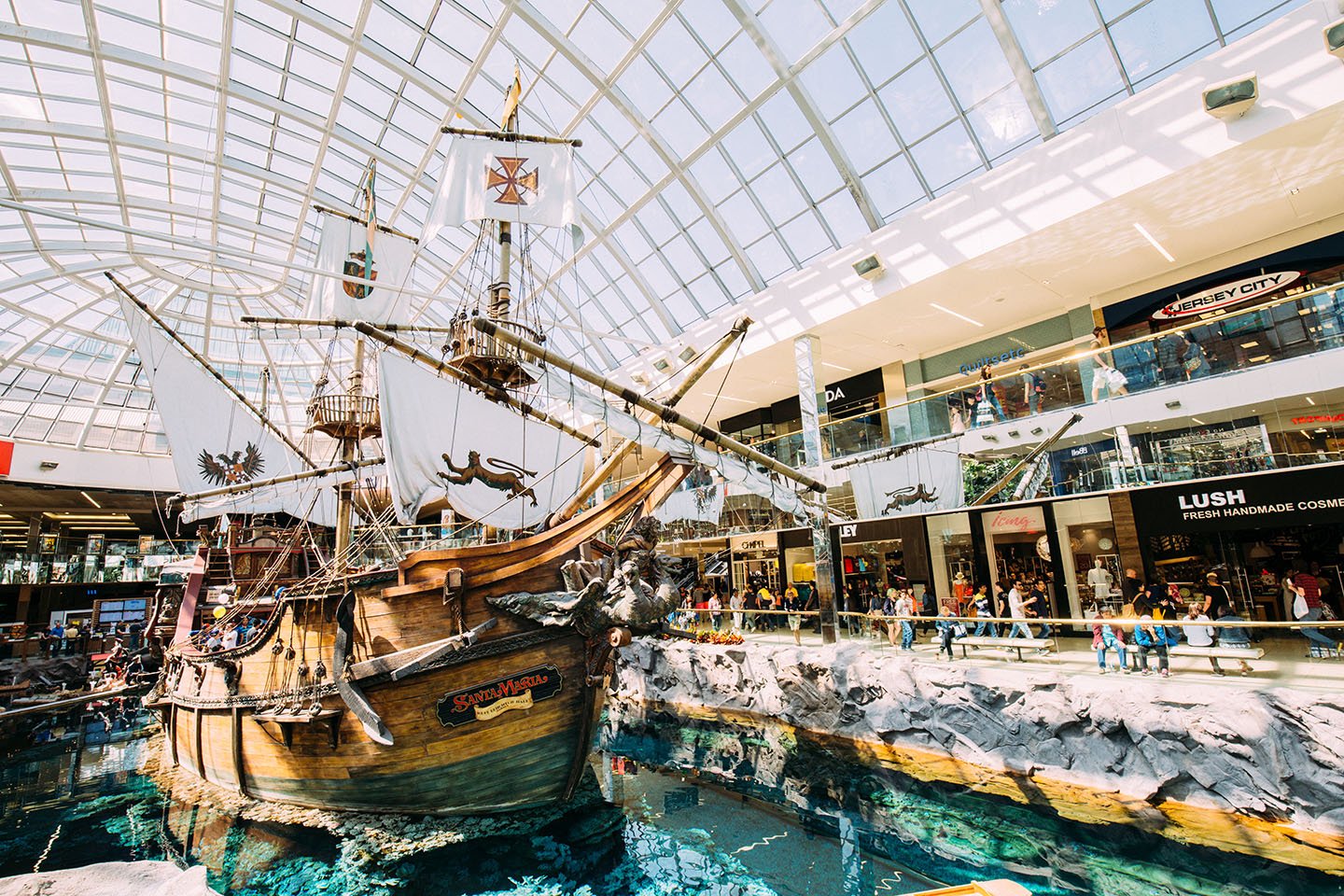 6. Explore the mountains, peak to peak.
Hop in one of those glass cable cars aptly called 'gondolas' and watch the awe-inspiring peaks of Whistler and Blackcomb. Who knows you might find a bear picking berries a couple of meters below. And if you have a sweet tooth, then don't forget to get some pudge-pie from the farmer's market while coming back.
Pro tip – Winters surely call for a hot chocolate at the Roundhouse lodge located nearby. Make sure you give that a try.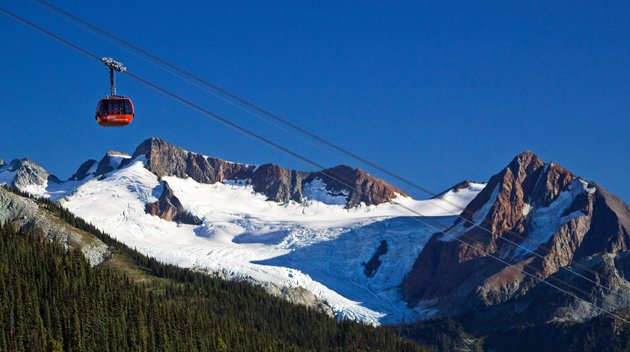 7. Watch the Northern Lights that literally makes the sky light up.
The Northern Lights draws tourists from all around the world and the snowy wonderland of Canada is simply the best seat in the house to watch it from if you ask me. It's a natural light show that sets the sky ablaze with shades of purple, green, red and yellow. 
What a beauty!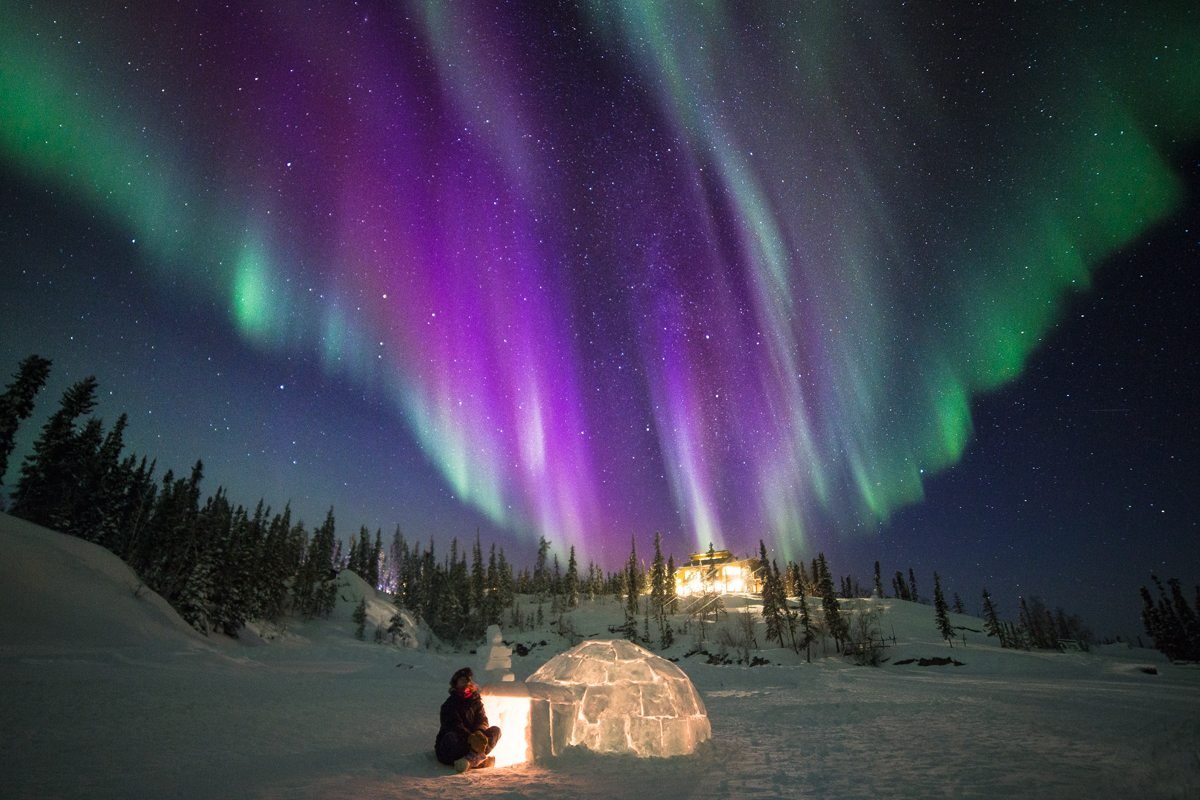 8. Go glamping if you want the best of both worlds.
Not sure whether you want an adventurous or a luxurious vacation? Canadian glamping gives you both. They have everything ranging from posh tents to luxurious tree houses that will let you experience the outdoors in a new way. I'm sold, aren't you?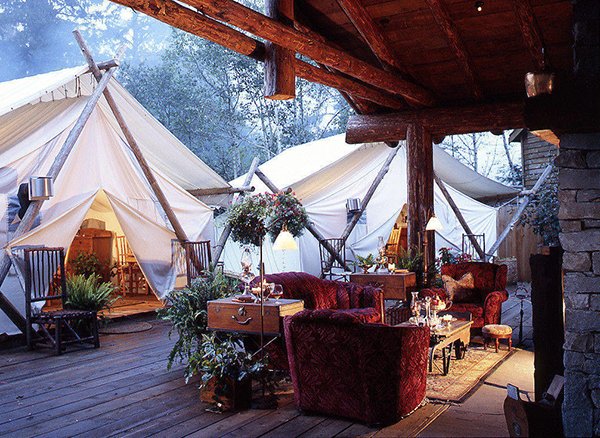 All this and much more awaits you in Canada. This New Year could be the perfect time to go there for that relaxing vacation you've been meaning to go on. 
Ok thanks bye, I need to go pack my bags.