Movies are an integral part of our lives, especially for us Indians who seem to eat, breathe and live cinema. Every Friday, we find ourselves checking reviews for the latest releases, deciding on which movie to watch.  
This Friday when we were trying to book a couple of tickets online, through Book My Show, we happened to stumble upon something interesting about PVR. 
Turns out that you cannot book a seat online on the third row from the back, for any of the latest releases, at a PVR cineplex or multiplex.
Check this screenshot out.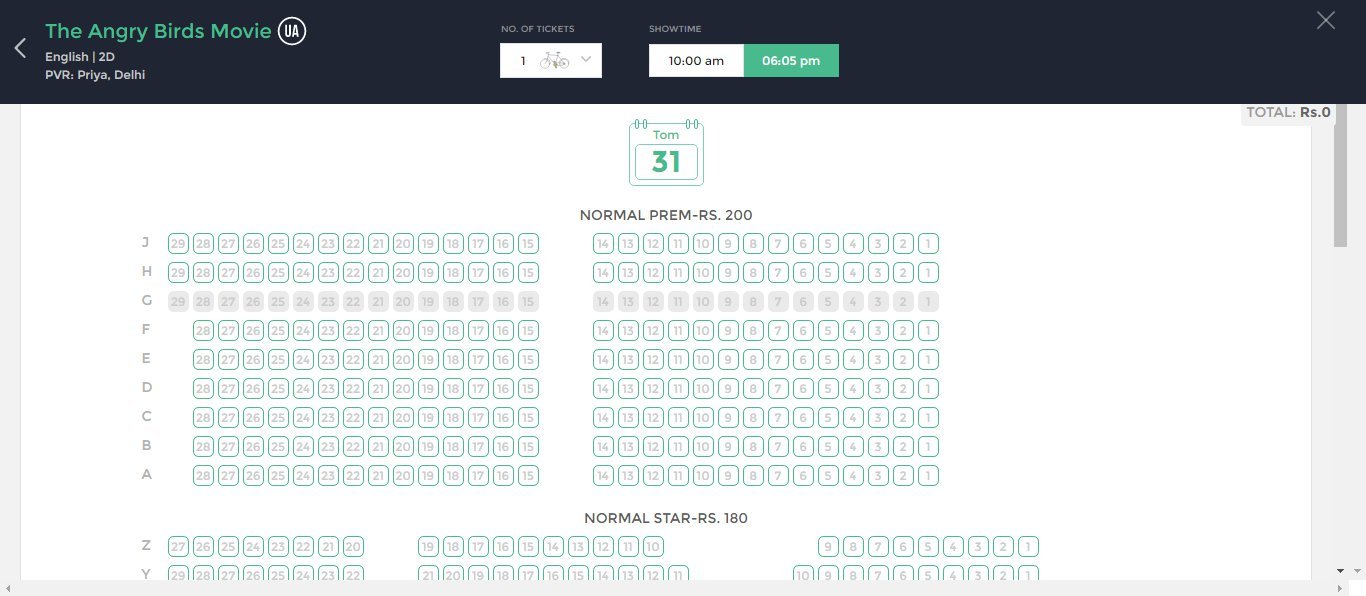 We aren't claiming this on the basis of just one particular show, on a certain day. We tried out different movie-hall-time combinations and found a pattern and it held true for each one of them.
Have a look:
This is for an Angry Birds Movie, 4:15 PM show on 30th May, at PVR Anupam Saket, New Delhi. Check Row H.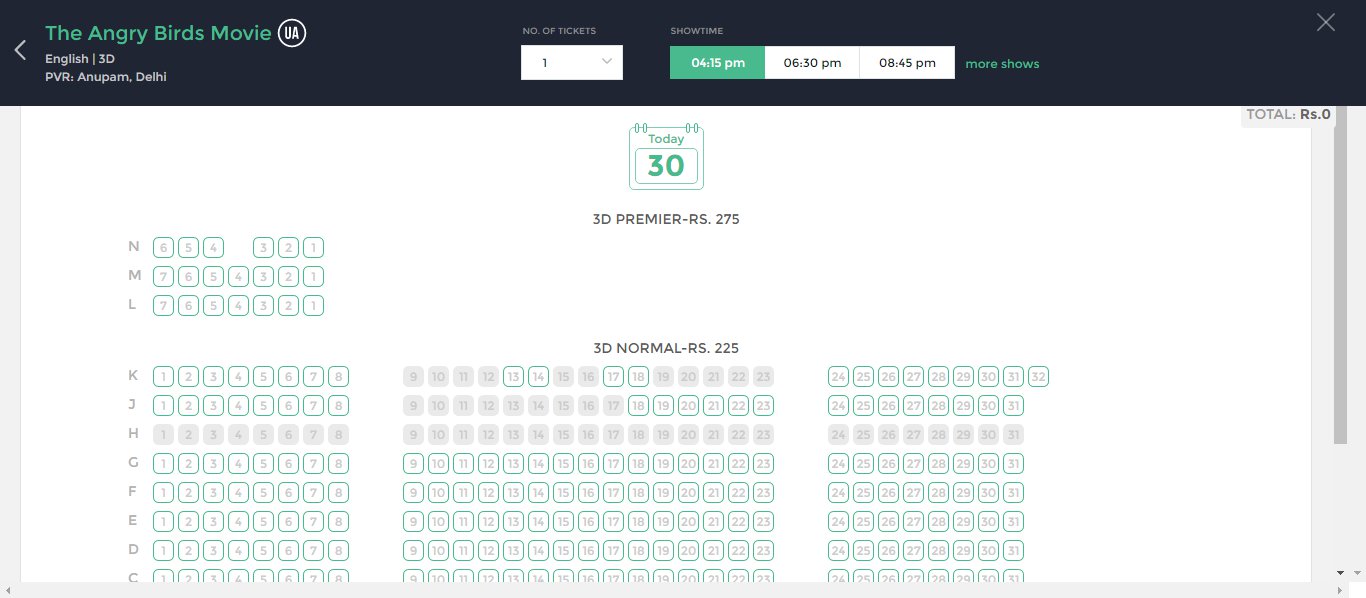 Here's one for PVR Logix, Noida, the 6:45 PM show for Waiting. Row F.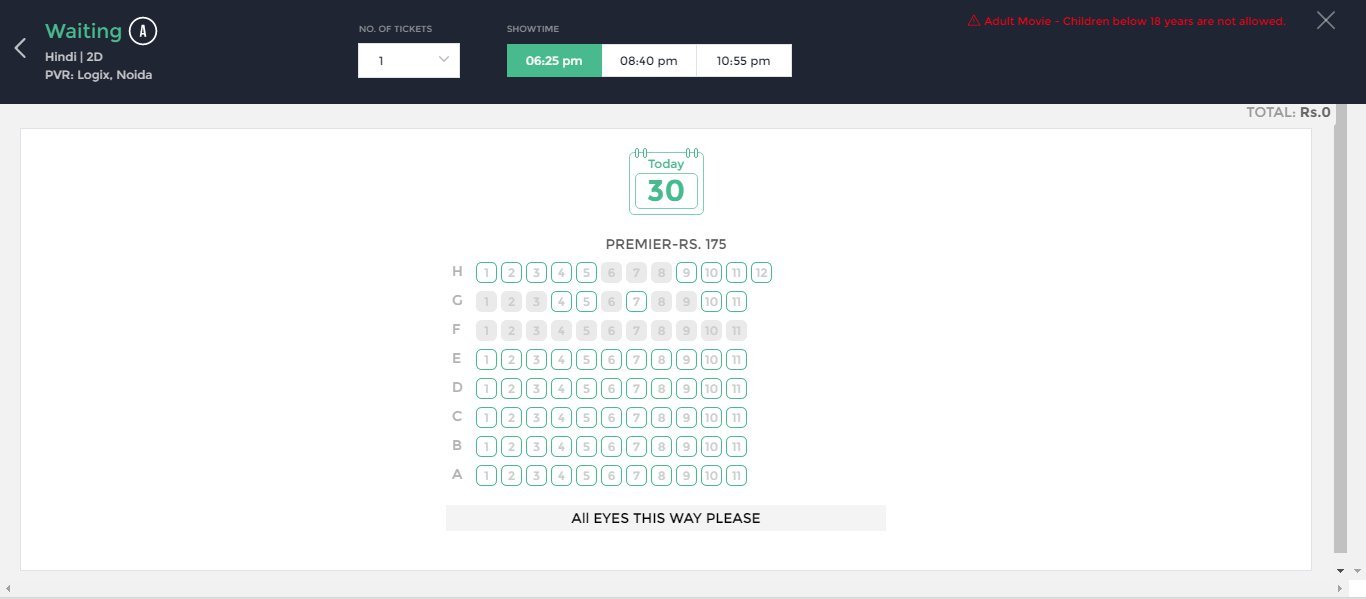 Still not convinced? This one is from PVR Vikaspuri, the 5:45 PM show for Veerappan. It's Row M here.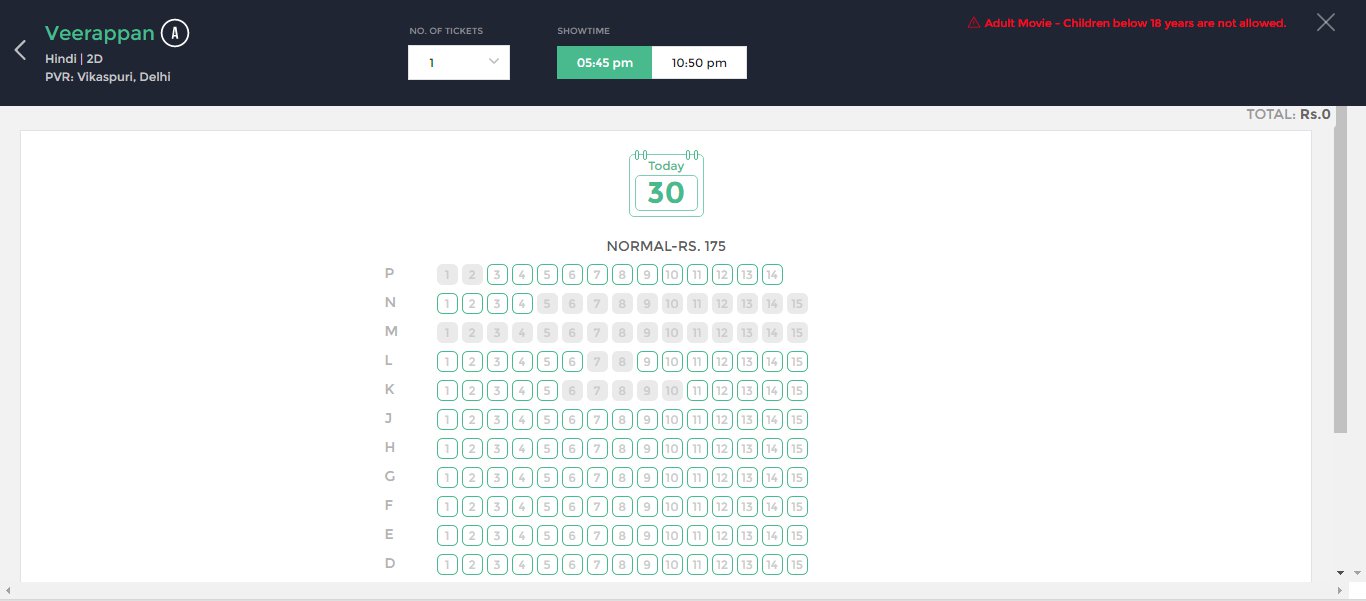 What sorcery is this, we wondered. So, we got in touch with a member from the managerial department at PVR and found out why this happens.
What came out of this conversation was a pleasant surprise.
PVR says these seats are held back from being booked online because of a couple of reasons. They are mostly reserved for:
1. Any senior citizens, disabled person or pregnant woman who happen to be at the box office, in need of urgent tickets.
4. For any customers who are already watching the movie and are not satisfied with their present seats, and want to be shifted somewhere else.
A PVR representative also added, "If none of the above mentioned situations arise for any movie show, then the third row from the back is opened for booking. And since, it has the last couple of seats available, one has to personally go and buy the tickets from the booth, given that online booking closes 45 minutes prior to the start of a show." 

It could've happened that you were dissatisfied with your seats and were shifted to this privileged row, and never seemed to have noticed. Interesting, isn't it?