That Shahrukh Khan is one of the world's most loved superstars is no secret. 
For his fans, SRK isn't just a matinee idol but also a tremendous source of inspiration.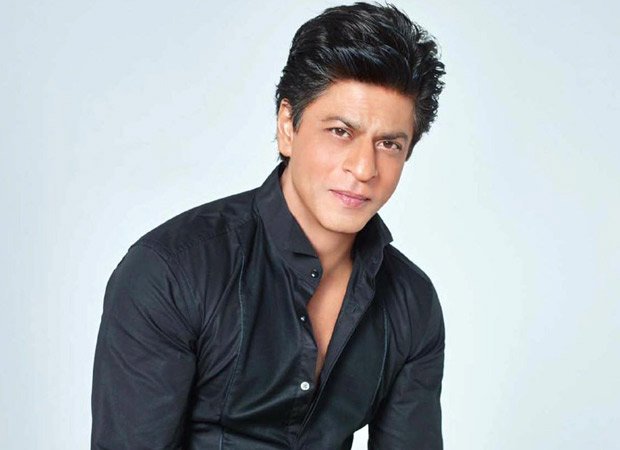 Forever eager to meet their favourite superstar, SRK fans are known to express their love and adulation for him quite often on social media.
However, Aruna PK's wish isn't like any other.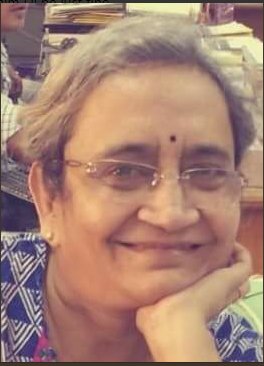 Aruna is a cheerful woman of substance, currently battling cancer. 
And as a die-hard SRK fan, her last wish is to meet the superstar in person. 
Fortunately for her, Twitter is going all out to make her wish come true.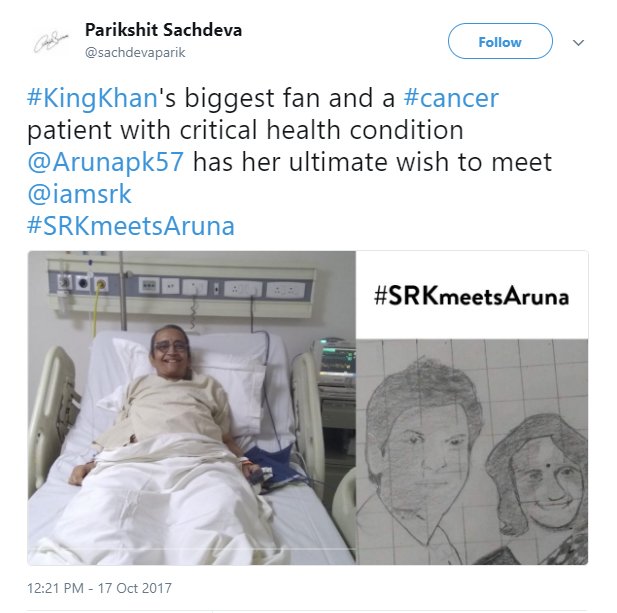 #SRKMeetsAruna is trending on Twitter and everyone's hoping King Khan notices it at the earliest.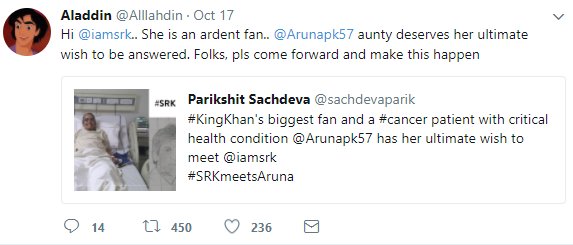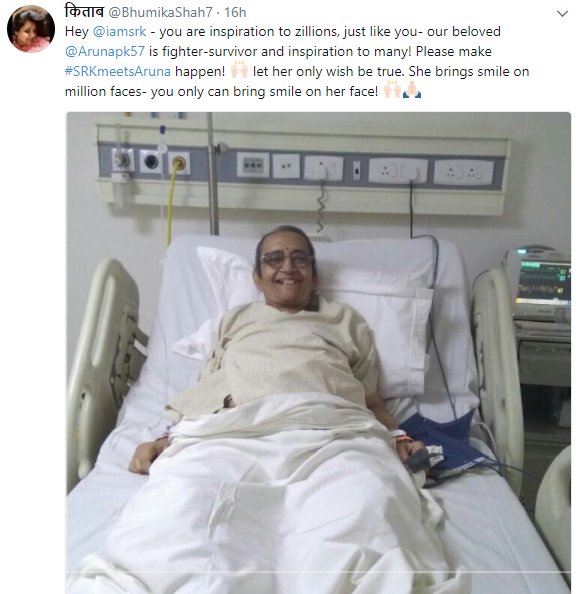 Don't miss this adorable fan-made sketch of SRK and Aruna that's also being shared.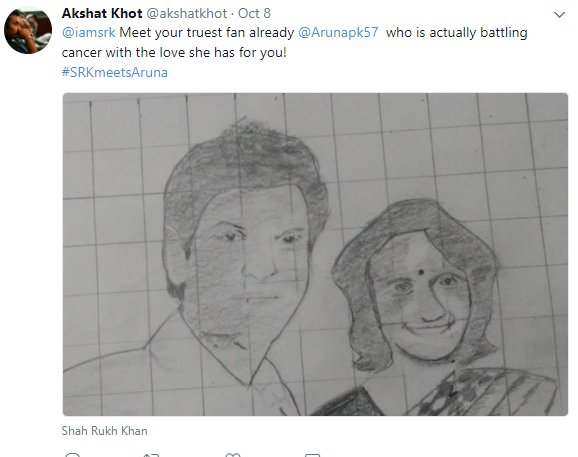 We're hoping SRK makes Aruna's wish come true as soon as possible!