Shamitabh has been definitely making the right noises so far. The R.Balki – Amitabh Bachchan duo, who earlier appeared in critically acclaimed movies like Paa and Cheeni Kum, are now set to entertain the audience again with Shamitabh. With the bigwigs of Bollywood tweeting about this multi-starrer and its unorthodox album, we just can't wait to watch this flick!
After its pulsating trailer, here we give you 15 solid reasons why we are looking forward to Shamitabh:
1. Dhanush and Amitabh are sharing the screen for the first time!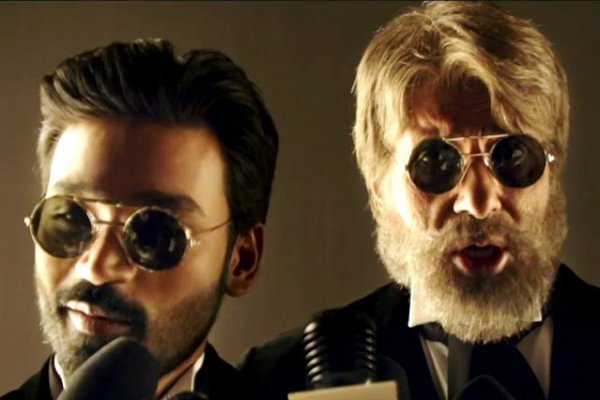 2. Expectations are sky-high with the movie as the Balki-Bachchan duo is back, again.
Balki has a knack for picking unusual and creative titles. Remember Cheeni Kum and Paa?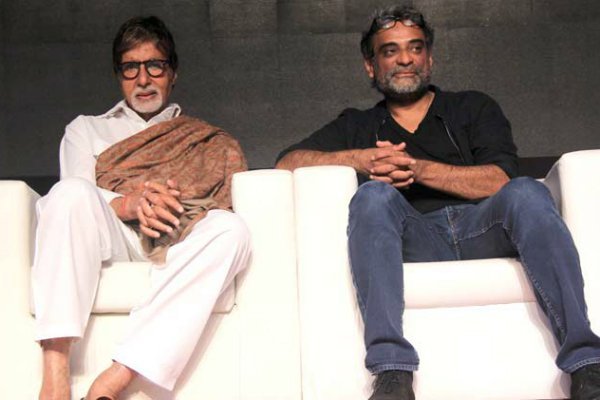 3. You will see Amitabh Bachchan as you've never seen him before.
If you have seen the trailer, you know what I mean. Big B, who is revered for his acting genius, will be seen playing a cranky, churlish tantrum-throwing actor.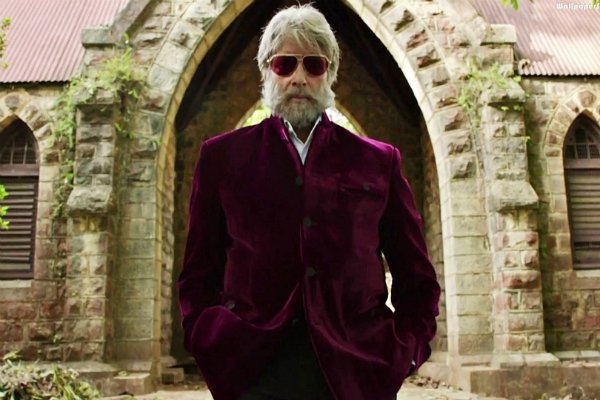 4. Akshara Haasan!
For those who don't know, Akshara is the younger daughter of Kamal Haasan and yesteryear actress Sarika, and sister to Shruti Haasan. Let's see if she can match up to the talent of Big B and Dhanush.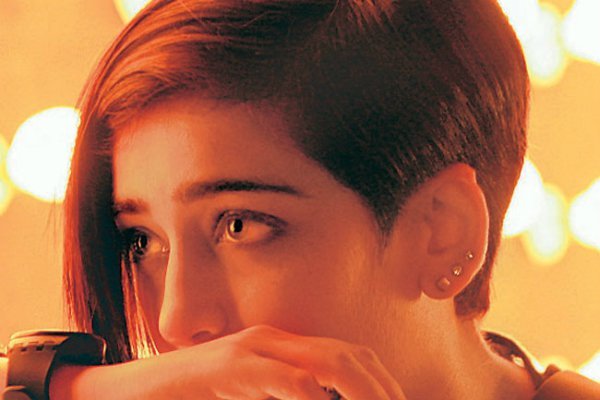 5. She was chosen out of 76 hopefuls as Balki wanted someone innocent and yet sensuous, spontaneous yet seductive.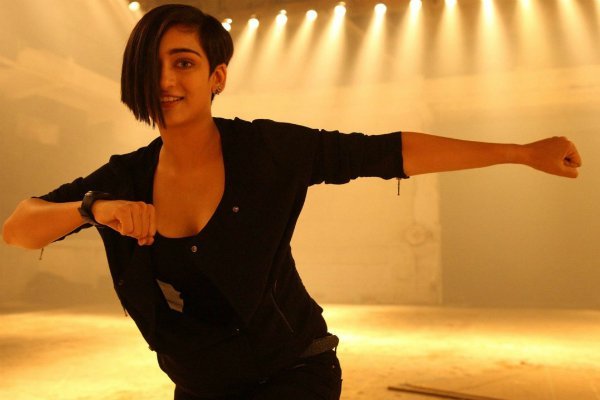 6. The evergreen diva of Bollywood, Rekha, will make a cameo appearance in the film as herself.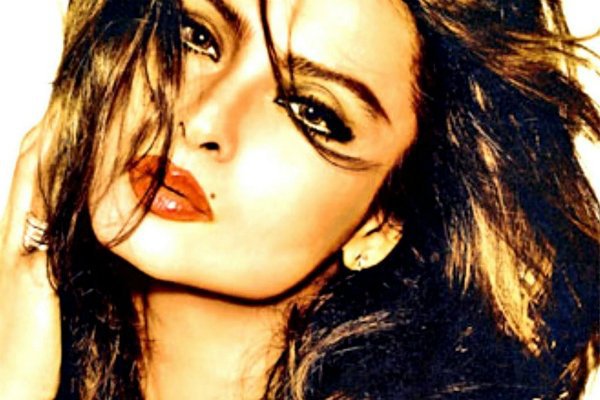 7. Big B and Rekha will be seen together on the silver screen after 33 years. We can't miss that for the world!
However, they won't be sharing the screen space.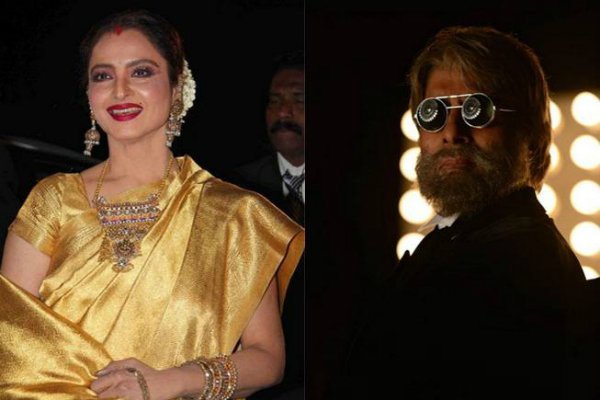 8. Dhanush was the second choice for the film after King Khan declined. But we aren't complaining!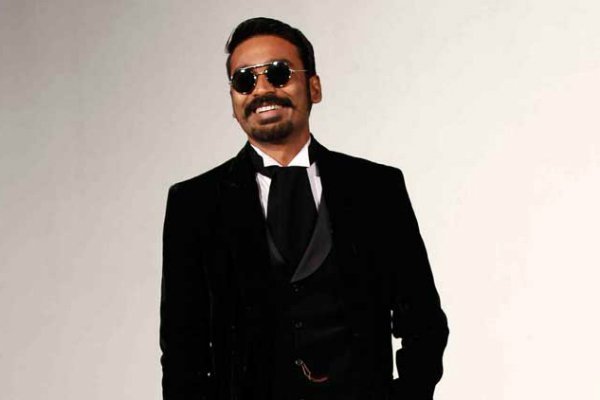 9. Shamitabh is the first Bollywood film to be shot in Lapland, Helsinki. So, we're expecting something different.
Balki needed a quaint, quiet, scenic European spot which hasn't been over-exposed in cinema. And thus, he zeroed in on Lapland. The location was freezing cold so much so that the camera lenses had frozen ice on them.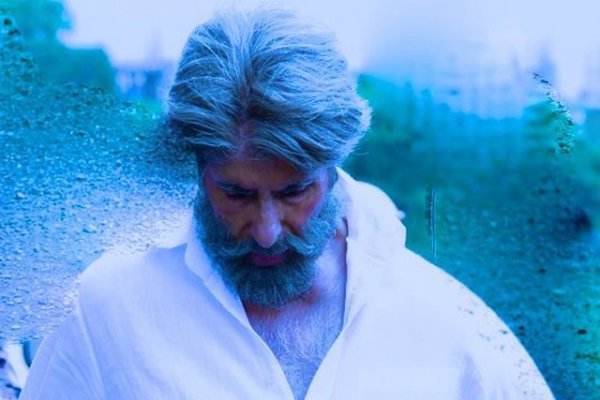 10. Many talented Directors like Anurag Basu, Raj Kumar Hirani, Karan Johar, Rakeysh Omprakash Mehra, Mahesh Bhatt and Gauri Shinde will be seen making guest appearances.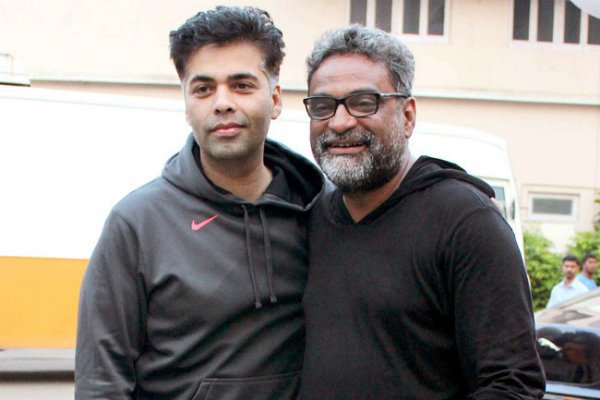 11. Legendary music maestro Ilayaraja is behind the melodious and peppy music of the film.
He has also given music for Paa and Cheeni Kam. No wonder, Shamitabh's music is already making waves across the country.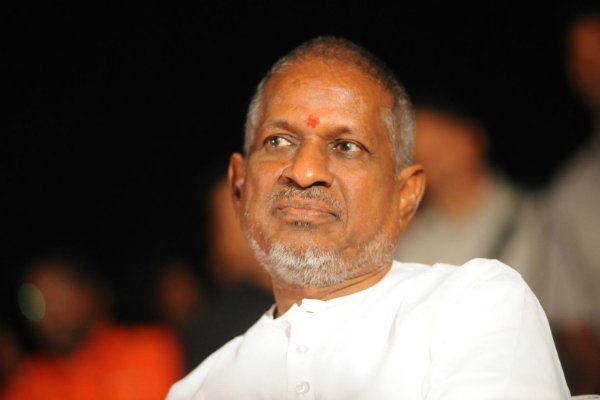 12. Interestingly, Abhishek Bachchan, is the producer of the film.
13. In the movie, Dhanush and Amitabh Bachchan are seen in identical avatars. Impressive!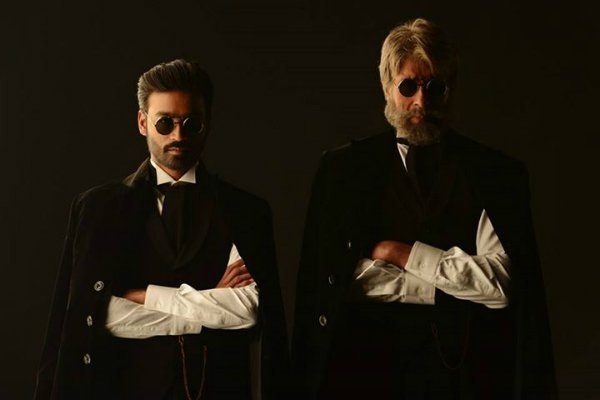 14. We are still not sure about the genre of the film. They're doing a great job building up the curiosity and we just can't wait to find out!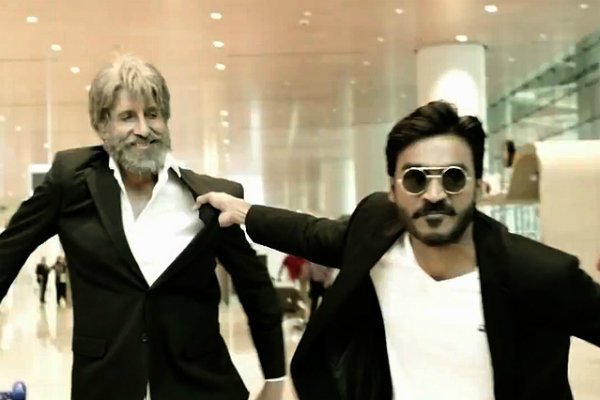 15. Dhanush can be seen performing Michael Jackson's legendary dance moves. And he pretty much nails it.
The film has already generated enough excitement and curiosity, now only time and this weekend will tell if Shamitabh will make the cut as Balki's hattrick with Amitabh.
This article was sponsored by Eros International