Netflix's '
The Irishman
' is a three-hour long star studded gangster drama film that has won heart's worldwide. It has been adapted from Charles Brandt's book,
I Heard You Paint Houses
, that takes us through the journey of life and crimes of an 80-year-old Frank Sheeran, a World War II vet turned hitman, whose story crosses paths with that of Teamsters head, Jimmy Hoffa. This widely acclaimed film was recently also named the 
best film
 of 2019 by the National Board of Review. On that note, here's a sneek peak into the real-life characters that were played by the actors in the film. 
1. Robert Di Nero as Frank Sheeran
De Niro potrays the role of a hitman, Frank Sheeran who works for the mafia and is popularly  known as "The Irishman." He took credit for killing the Teamster president, and, friend Jimmy Hoffa. However, he died of cancer in 2003.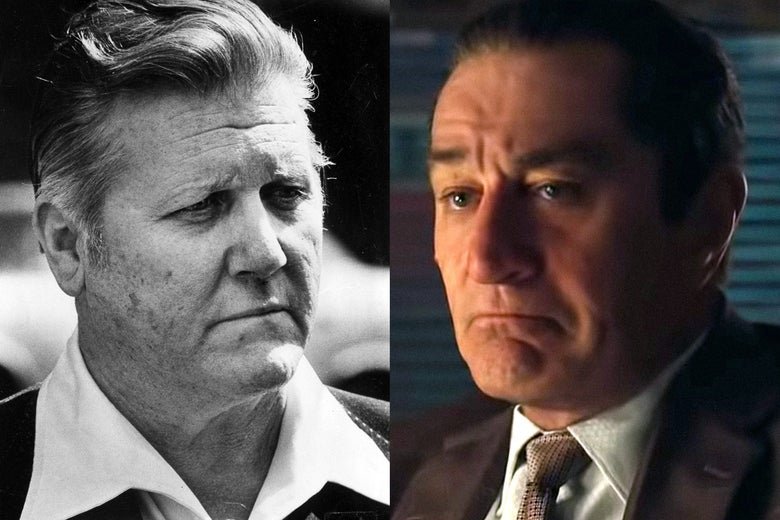 2. Al Pacino as Jimmy Hoffa
Al Pacino plays the controversial leader of the International Brotherhood of Teamsters, Jimmy Hoffa in the movie. Hoffa was the president of the Teamsters Union from 1957 until the late 1960s who went missing in July 1975. He was officially declared dead some years later.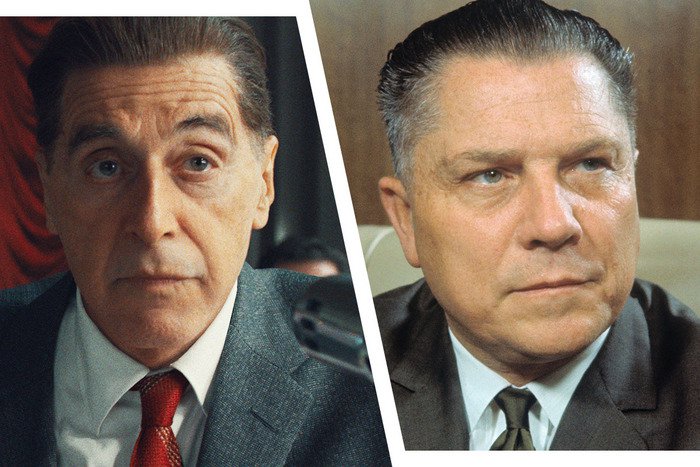 3. Harvey Keitel as Angelo Bruno
Harvey Keitel dons the role of Angelo Bruno in the movie who was a Sicilian-American mobster who was also known for being the boss of the Philadelphia crime family for almost two decades. Bruno was also reffered to as the "Gentle Don." Bruno was shot dead by the members of the Philadelphia family in 1980 when he was 69-years-old.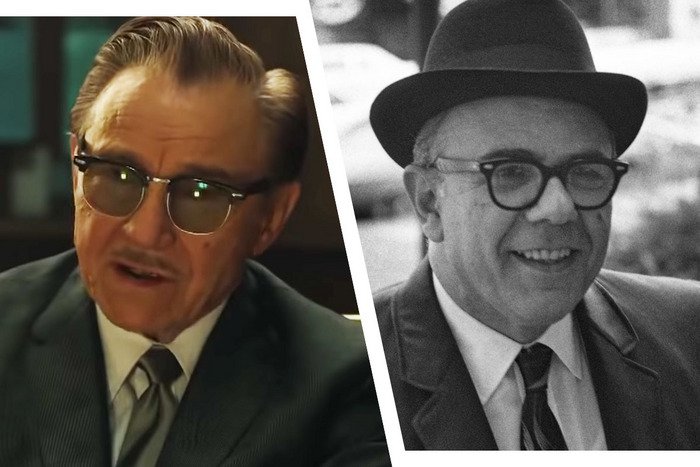 4. Joe Pesci as Russell Bufalino
Guess what, Joe Pesci had long retired from the movies but he made a comeback to act in The Irishman almost after 10 years. Pesci plays the role of Bufalino who was a Pennsylvania-based mafia boss who was nicknamed "Mc Gee" by those who were his close aides.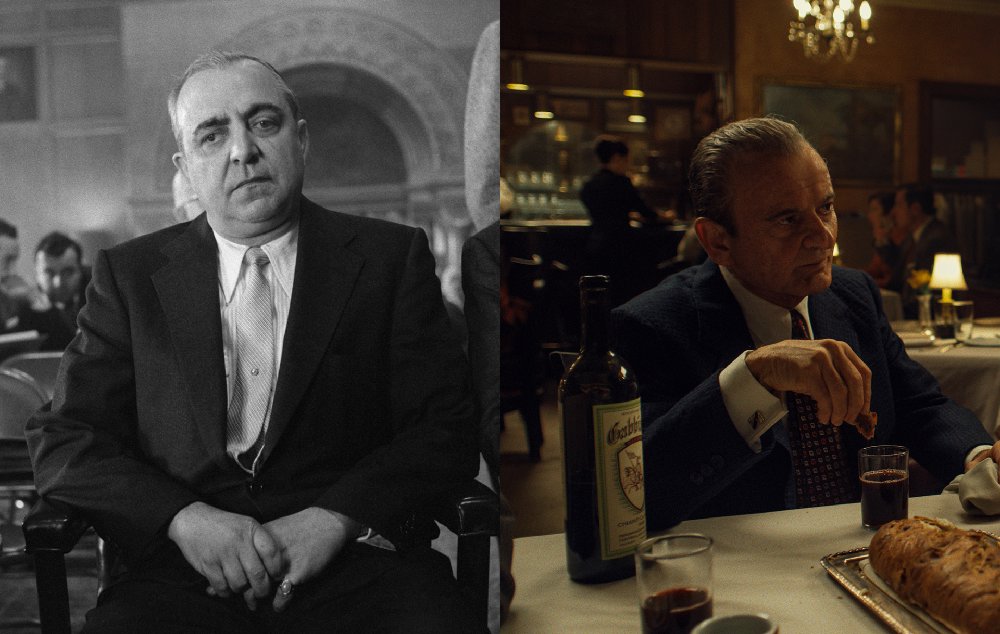 5. Ray Romano as Bill Bufalino
Ray Romano is popularly known for his TV show Everybody Loves Raymond who plays the character of Bill Bufalino in the film. Bill was the cousin of Russell Bufalino and an attorney who represented the International Brotherhood of Teamsters. He worked closely with Jimmy Hoffa before his mysterious disappearance.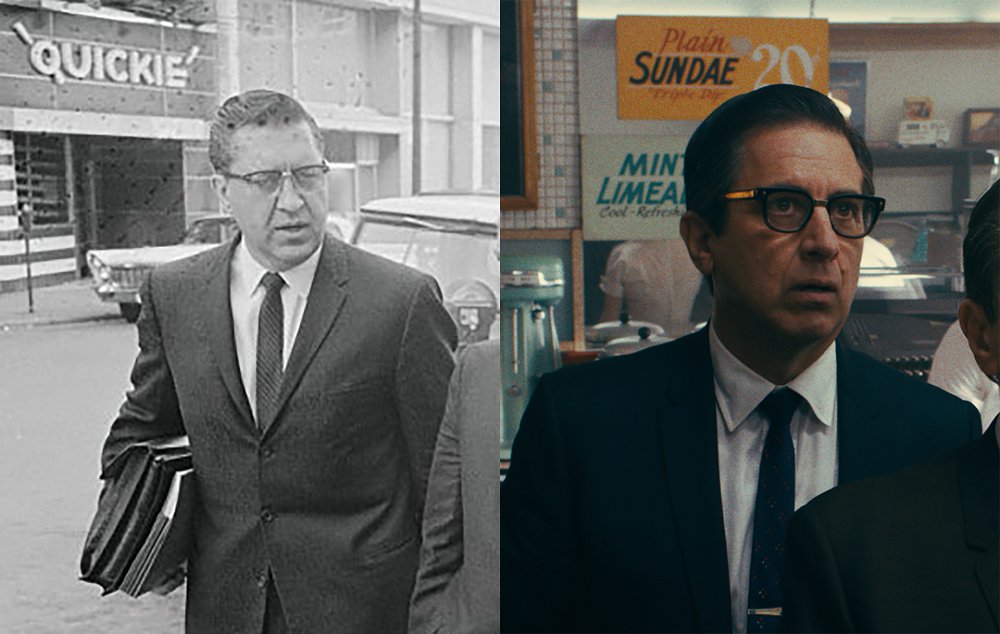 6. Stephen Graham as Anthony Provenzano
Graham is best known for his roles in This is England, Snatch and HBO's Boardwalk Empire. He dons the role of Anthony Provenzano in the film who was a member of the Genovese crime family in New York. He also held the post of the vice president for Teamsters Local 560 in New Jersey.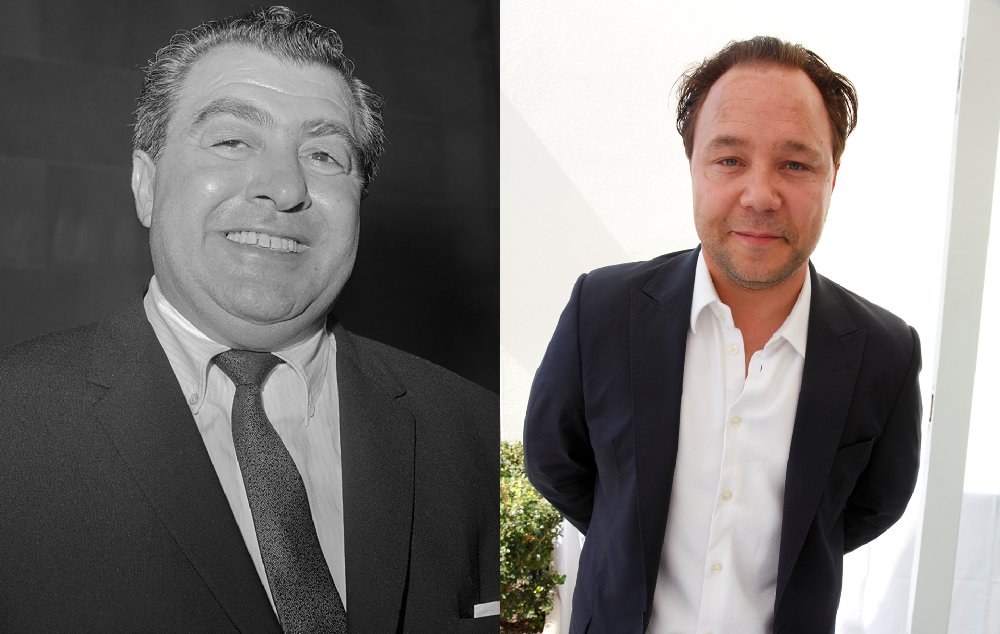 7. Jesse Plemons as Chuckie O'Brien
Jesse Plemons is widely known for his roles in Breaking Bad, The Fargo series and Black Mirror. In the film, he plays the  character of Chuckie O'Brien who is Hoffa's foster son. There are still speculations on whether he was involved in Hoffa's disappearance or not.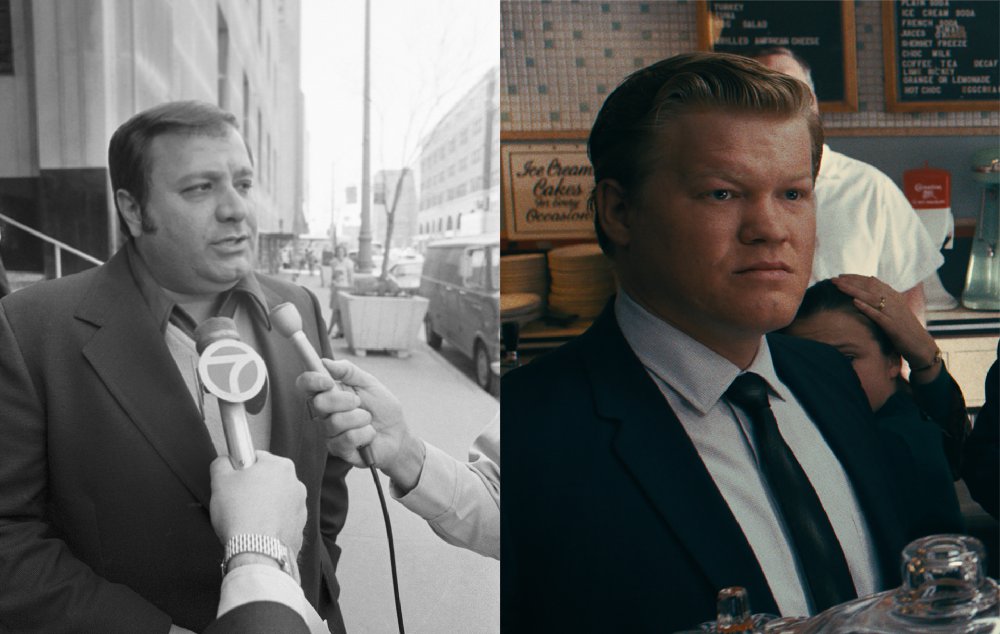 8. Sebastian Maniscalco as Joseph Gallo
For the uninitiated, Sebastian Maniscalco is a stand-up comedian who plays the role of Joseph Gallo who was a mobster in New York and he was also known as "Crazy Joe." He was shot to death in front of his family at Umberto's Clam House in Little Italy, New York.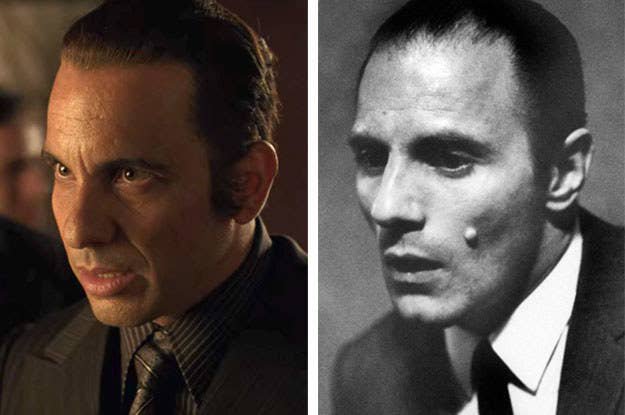 We feel all the actors in the film did justice to their respective characters. What do you think?