There is no denying the fact that the lives of Bollywood celebrities intrigues all of us. We are always all ears to whatever they have to say. And more so when it comes to the confessions they have to make. Here's a list of 14 celebrities and their confessions; some of these confessions are shocking while others are downright funny. Go ahead, knock yourself out:
1. Chitrangada Singh
She played a sexual harassment victim in Inkaar but did you know that she is a victim in real life as well? Raised in Delhi and Meerut, this damsel says that some of these incidents have scarred her for life.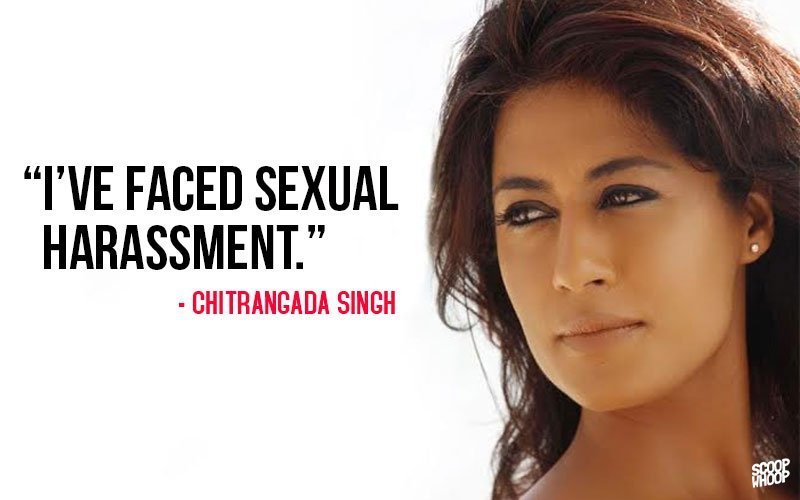 2. Govinda
The man with an impeccable comic timing and killer dance moves has admitted to being in relationships outside of marriage. He refuses to divulge any details though and says: " Somethings in life should not be spoken about publicly. It's best kept a secret."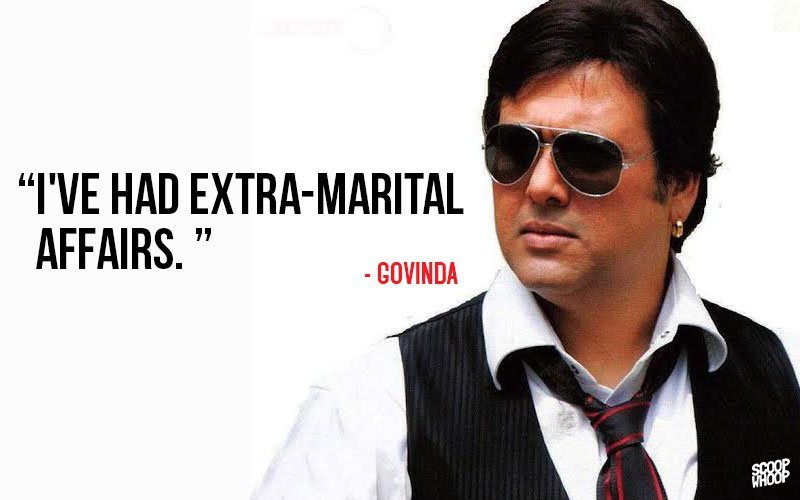 3. Kareena Kapoor
The actress who made size zero a rage in the nation admits that she doesn't wash her jeans often, sometimes even for months. She likes to wear the same pair of jeans over and over again when she is traveling. Celebrities, I tell you.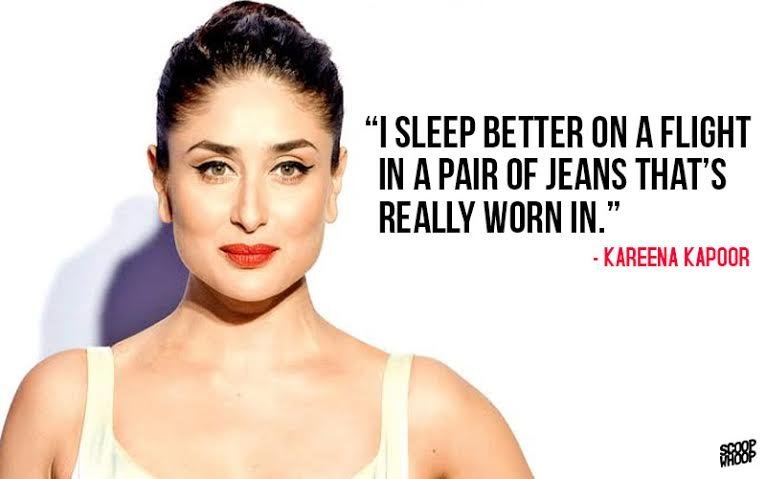 4. Vidya Balan
While registering her new house in Khar, the Dirty Picture star had to play dirty by greasing the palms of officials. Later, at an awards function, she pledged never to bribe again.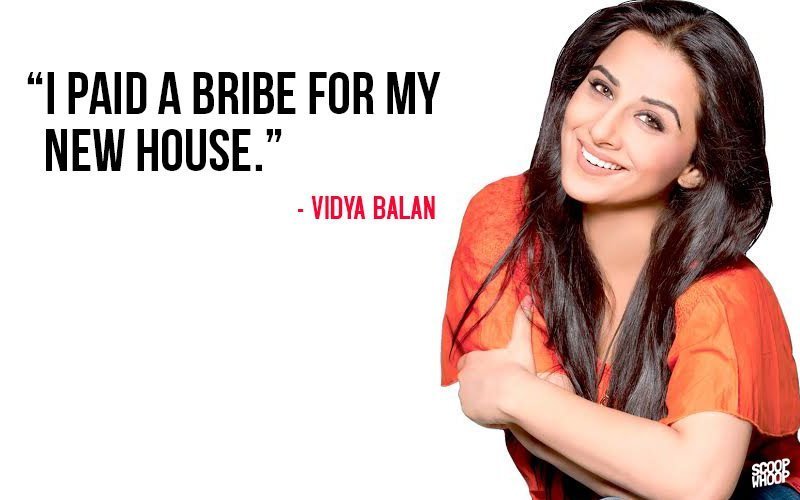 5. Ranbir Kapoor
It was rumoured that Ranbir and Deepika parted ways because Ranbir had developed feelings for Katrina. And later on, Ranbir confessed saying: " Yes, I have, out of immaturity, out of inexperience, out of taking advantage of certain temptations, out of callousness. You realise it now, when you grow up and you value relationships more."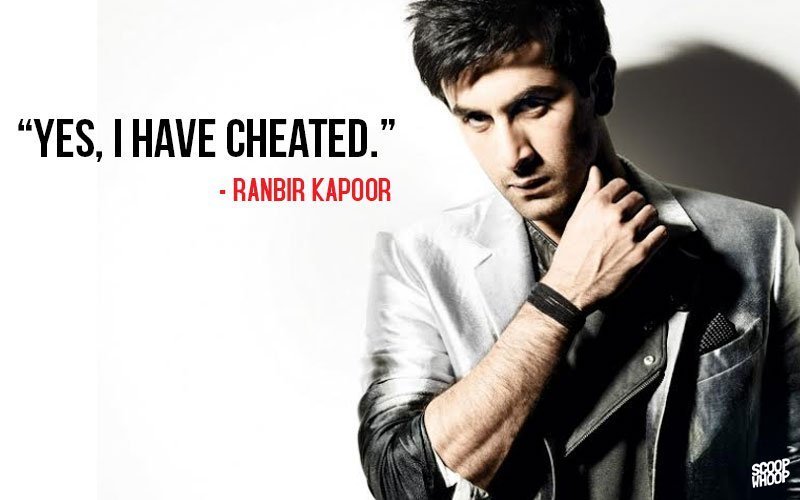 6. Salman Khan
The world went crazy when Salman Khan dropped the V bomb on Koffee With Karan. I don't believe him, but most of Bhai's staunch supporters insist that it's true.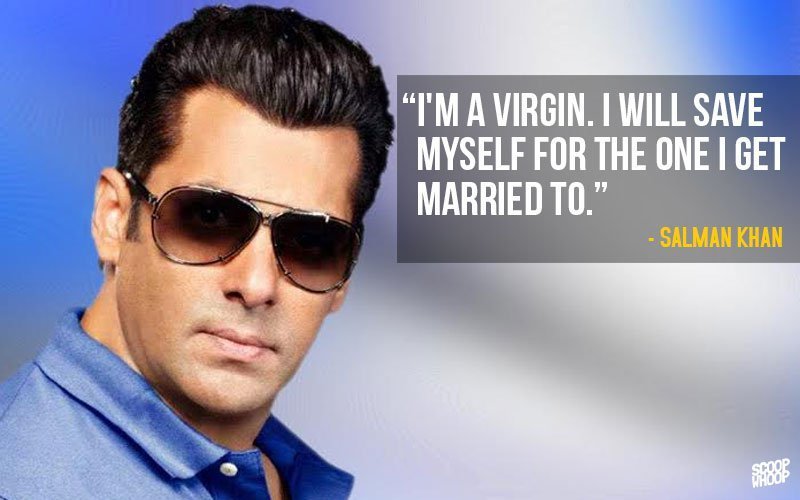 7. Shah Rukh Khan
This Khan is every bit the King he is proclaimed to be because even when it comes to screwing up friendships, he does it royally. The list of people with whom his relationship has soured is endless… Salman Khan, Farah Khan, Shirish Kunder, Karan Johar… Hell! he can even upset an entire stadium. #WankhedeStadiumBan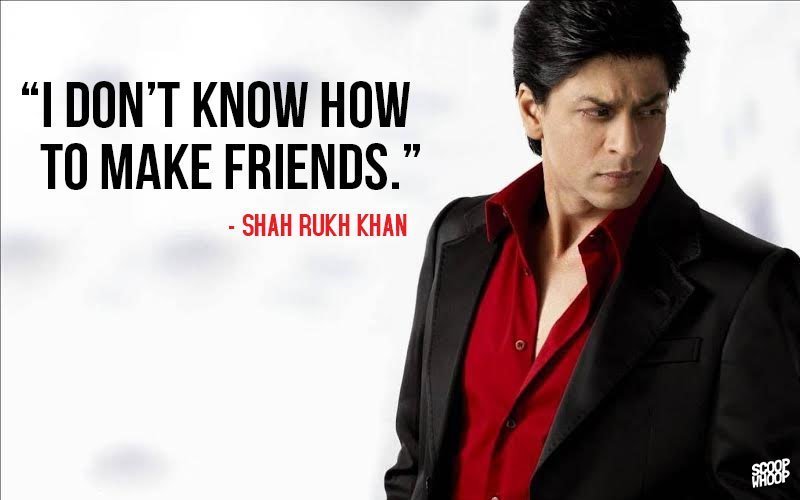 8. Hrithik Roshan
I can't believe this Greek God used to stammer as a kid. Duggu had a traumatic childhood because he was ridiculed by kids around him each time he tried speaking. From an extremely under-confident kid to a hunk oozing with confidence, this man sure has come a long way. Respect!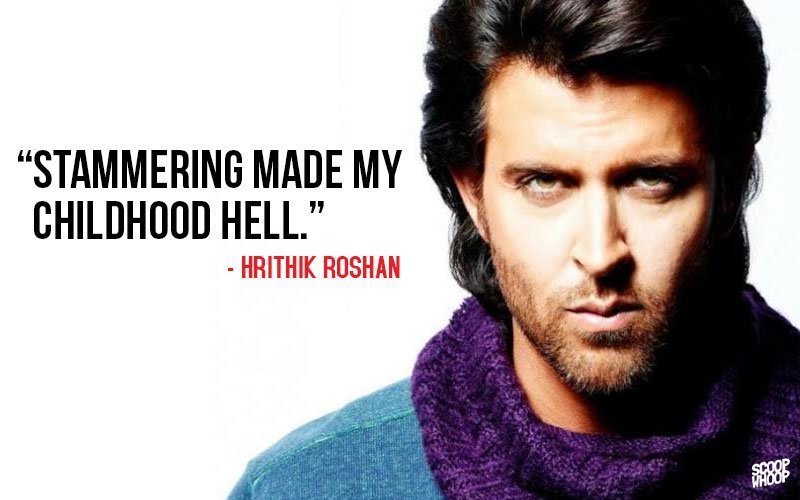 9. Sonam Kapoor
Things have changed a lot since you made this confession, Sonam. You donned the bikini to perfection in Bewakoofiyan . And we loved it. By the way, the film also had Ayushmann Khurrana flaunting his 6 packs. But do we really care?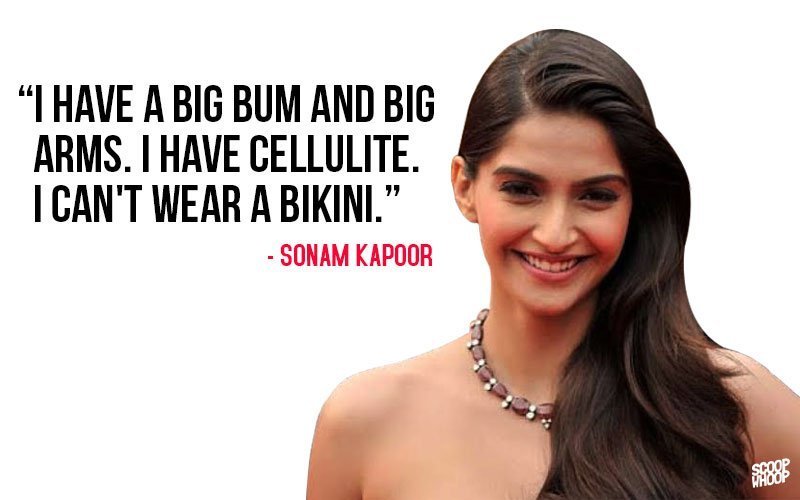 10. Arjun Kapoor
The relationship lasted for a good 2 long years before Arpita Khan decided to dump an overweight Arjun Kapoor. Well, the break up proved to be a blessing in disguise for Arjun as it inspired him to hit the gym and attain that chiseled frame.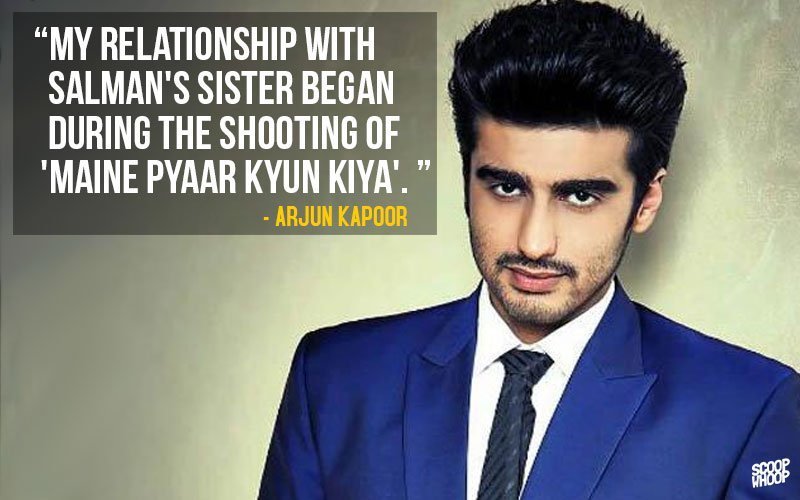 11. Sidharth Malhotra
Where are your manners, Mr Malhotra? Gentleman don't kiss and tell.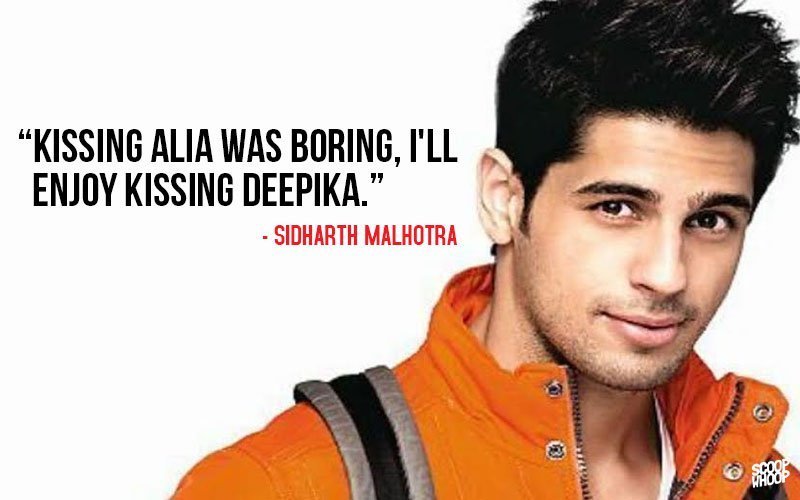 12. Alia Bhatt
Alia Bhatt is so much like my 13-year-old cousin. Even she is scared of these things. Well, she also does look like a teenager. So yeah!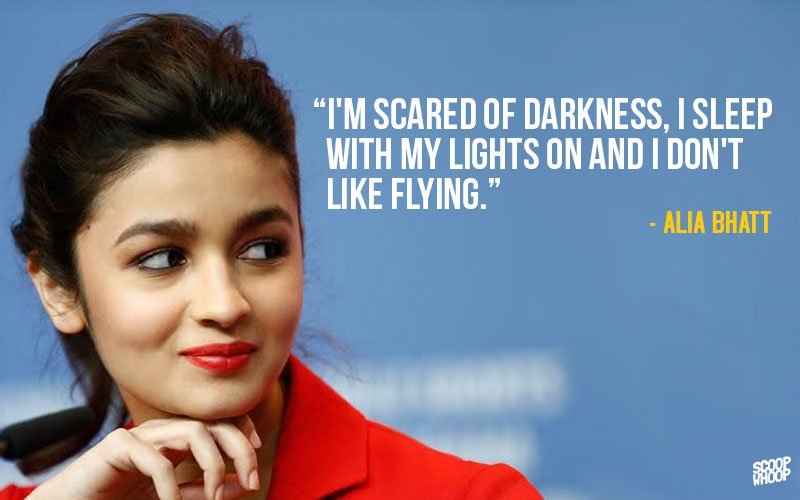 13. Kalki Koechlin
Kalki was sexually abused at a very tender age. She kept mum for a long time but finally decided to speak up so that other victims could gather the courage to do the same. Kudos to you, girl.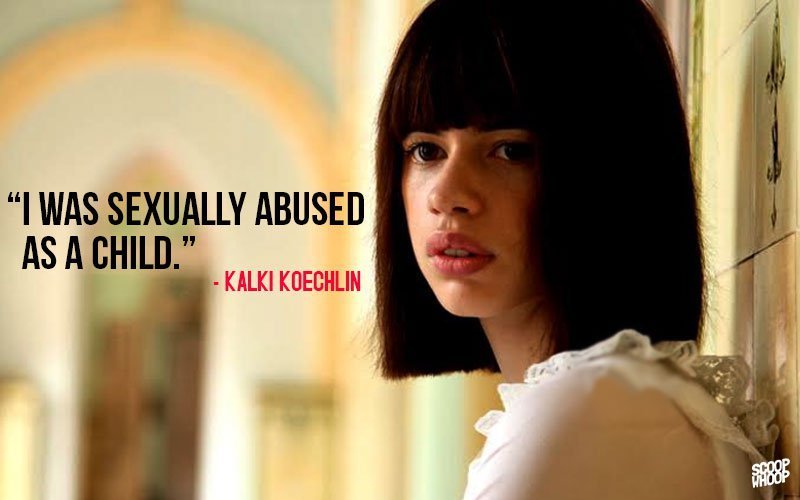 14. Anurag Kashyap
Kashyap says that his tormentor was guilt-ridden when they met. He could have dragged the man to court but he decided to forgive him instead. It takes real courage, sir. You have my respect.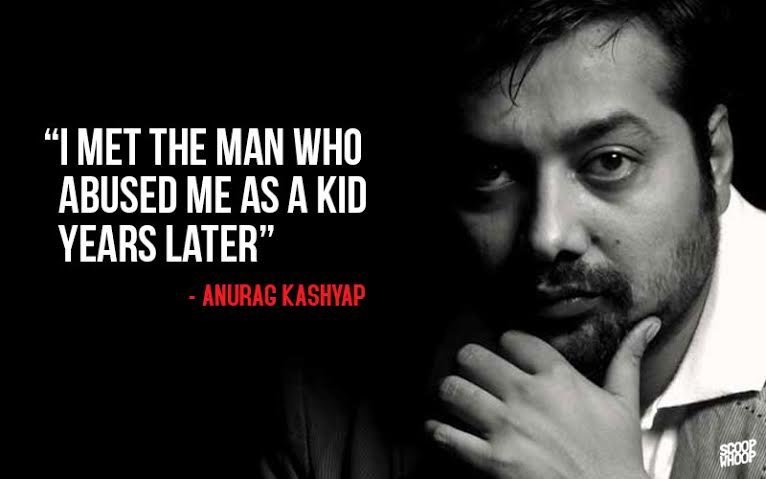 Tell me more, tell me more.