The price of fame is such that celebrities – especially their personal lives – are often at the receiving end of unnecessary intrusion. 
But during certain interactions, celebrities intelligently called out regressive questions and inappropriate comments and gave the kind of answers that had us rooting for them off-screen as well: 
1. When Sunny Leone coolly responded to interviewer Bhupendra Chaubey's inappropriate comments.
Bhupendra Chaubey invited Sunny Leone as a guest on his show, only to constantly insult her in the twenty-minute long interview. He went so far to claim that he was 'being morally corrupted' in her presence. Her intelligent and sassy remarks made up for his cringe-worthy questions though!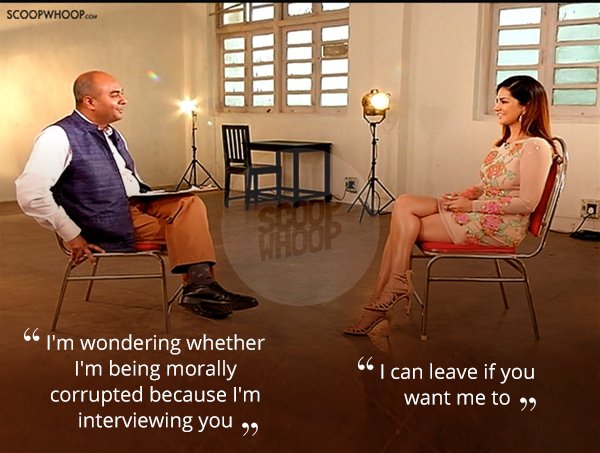 Watch the complete interview here. 
2. When Kangana Ranaut schooled Karan Johar – and the Hindi film industry – on nepotism on his own chat show!
When Kangana Ranaut was invited on Koffee With Karan, her unabashed comments opened the floodgates about nepotism in the industry and how people in the industry dealt with 'outsiders'.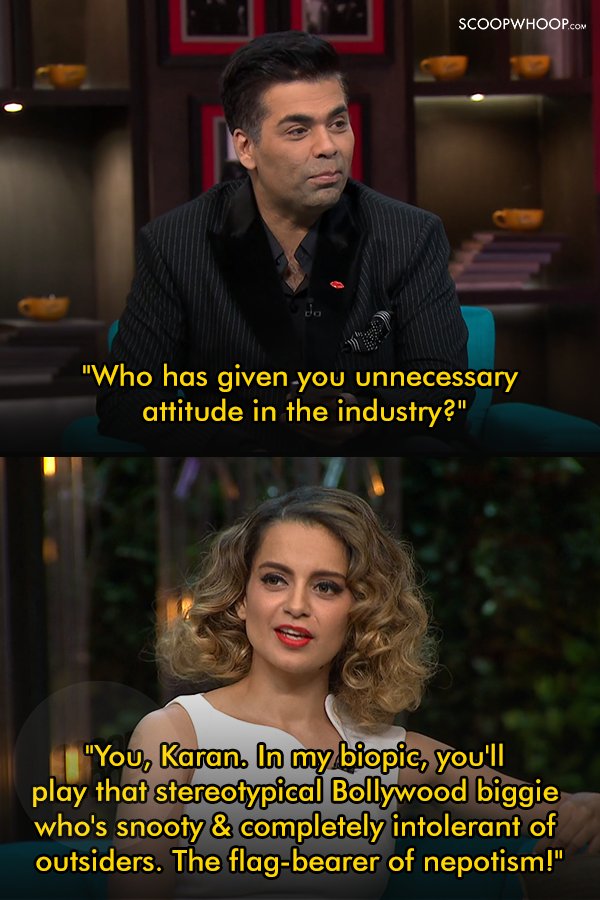 3. When Parineeti Chopra taught a journalist why conversation around menstruation is important. 
During a press conference for a sanitary napkin, a misinformed and embarrassed journalist got a lesson on breaking menstruation taboos from actor Parineeti Chopra. He continued to refer to menstruation as 'problems' and Parineeti was quick to teach him – and the nation – a much-needed lesson.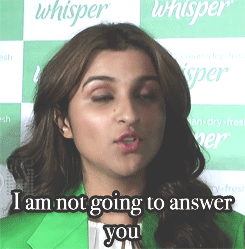 Watch the complete interivew here. 
4. When Mithali Raj fielded sexist questions in style.
During a press conference a reporter asked cricketer Mithali Raj who was her favorite 'male' cricketer – and that certainly wasn't the first time she was asked that. And she quickly let the reporter know what was wrong with the question.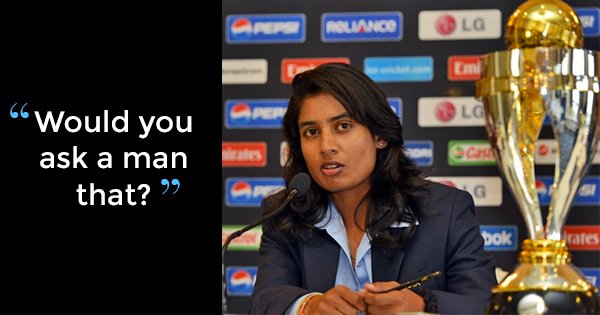 Read the complete review here. 
5. When Shah Rukh Khan let a reporter know that asking about his surrogate child was unacceptable. 
While the personal lives of celebrities are often under unnecessary scrutiny, celebrities still handle the intrusions with grace. But everyone has a tipping point. And Shah Rukh Khan, who is clearly the king of witty comebacks and sarcasm, was quick to let a journalist know that exaggerated attention on his third child Abram (born through surrogacy) could be better diverted to other matters.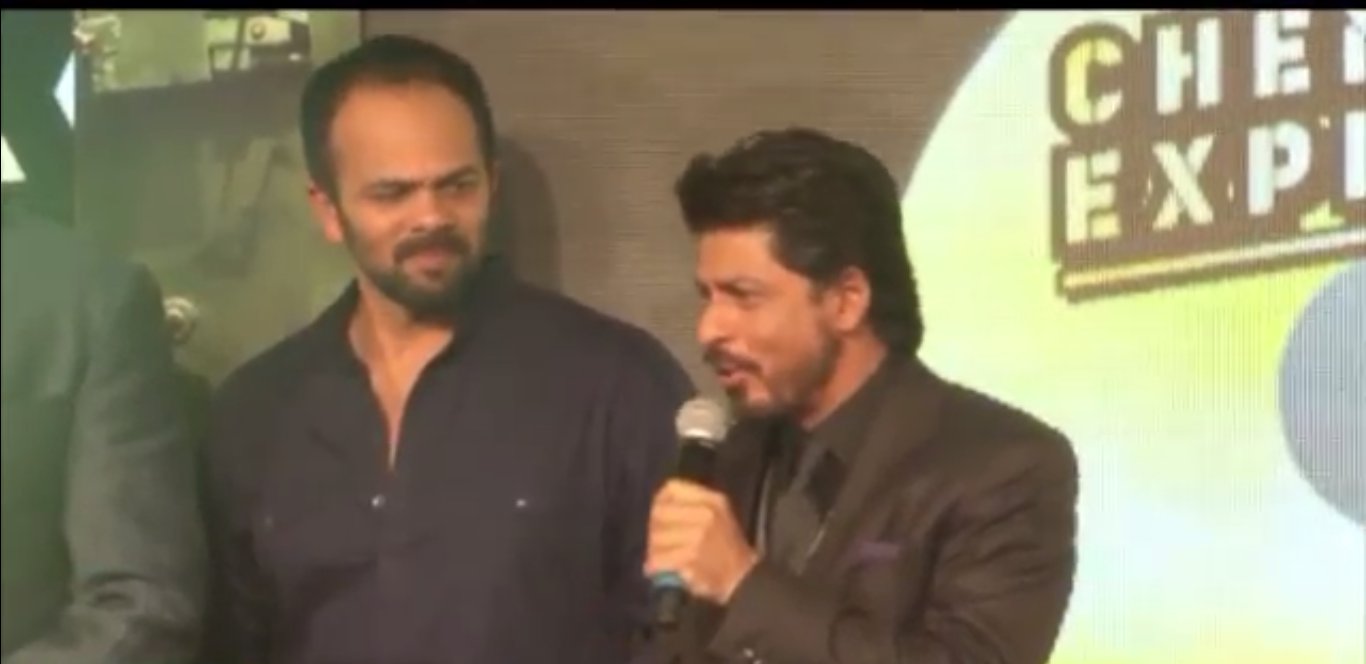 Watch the complete interview here. 
6. When Vidya Balan cleverly shut down questions on her body weight.
During a press interaction, an interviewer thought it was completely acceptable to ask Vidya on whether she wanted to lose weight, putting it under the guise of 'women-centric movie roles'? Her response highlighted why body shaming – celebrities or no celebrities – is never acceptable.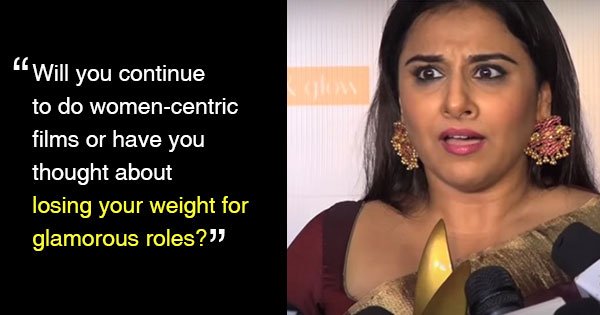 Watch the complete interview here. 
7. When Amitabh Bachchan had the perfect response to an intrusive personal question. 
During a movie's promotional event, a reporter asked Amitabh Bachchan about his marriage, but with the infamous Hindi phrase of shaadi ka laddoo. Amitabh Bachchan was quick to turn the question back on the reporter, and still maintain his cool demeanor.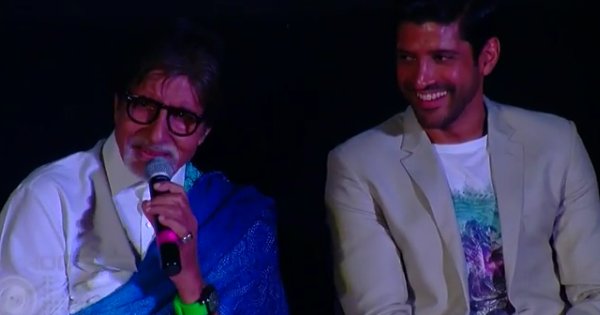 Watch the complete review here. 
8. When Aishwarya Rai appropriately responded to David Letterman's ignorant remarks on Indian culture and tradition. 
During promotions for Bride and Prejudice, David Letterman invited Aishwarya Rai on his show. From questioning her choice to stay with her parents to commenting on her language skills and star power, he definitely tried to put her on edge – but she responded with her trademark wit and class.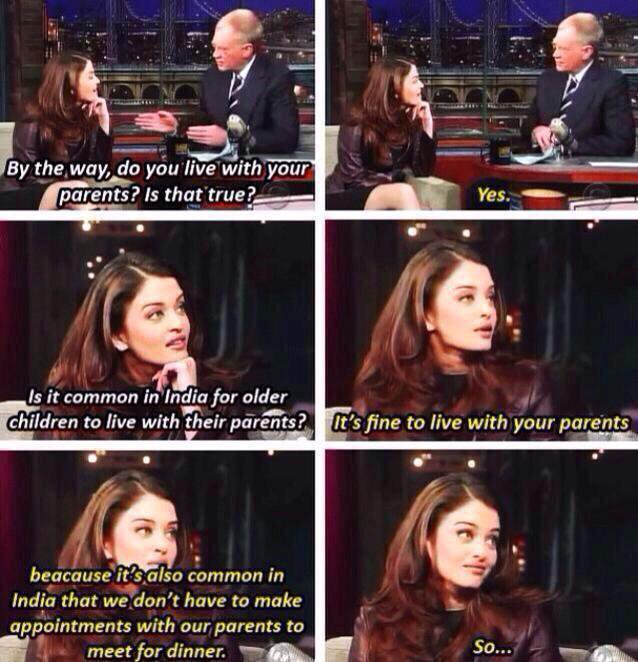 Watch the complete interview here. 
9. When Radhika Apte's response to a leaked video was a lesson in body positivity. 
A scene from Radhika Apte's movie Parched was leaked online and she continued to be questioned about the same in multiple press interactions. At one such interaction, she was asked if she courted controversy and her confident reply was a lesson on boundaries and body positivity that everyone should follow.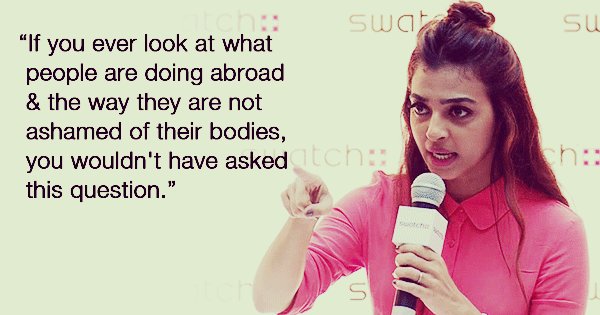 Watch the complete interview here. 
10. When Sania Mirza's response to 'settling down' resonated with women across the nation. 
When Sania Mirza was asked by Rajdeep Sardesai about 'settling down' – the nationally accepted euphemism for marriage and motherhood – she was quick to point out how disappointing it is that women accomplishments fade in face of marriage. However, Rajdeep Sardesai accepted his mistake and apologized for the line of questioning.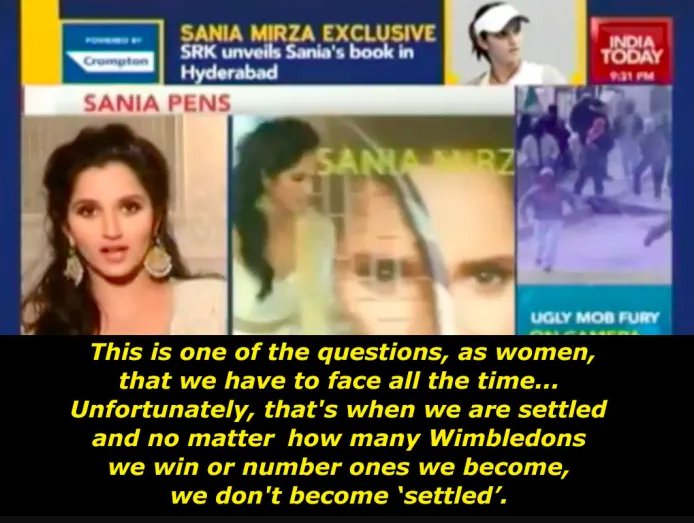 Watch the complete interview here. 
11. When Priyanka Chopra called out a casually sexist remark on her friend Meghan Markle.
Priyanka Chopra appeared on The Wendy Williams Show while promoting Baywatch. The host Wendy Williams commented that her friend Meghan Markle was Prince Harry's girlfriend, and she was quick to point out that Meghan Markle was so much more than that. In fact, even when she was asked 'where's her date?', her response was right on point.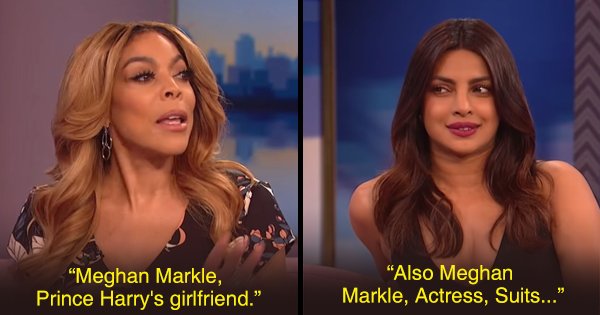 Watch the complete interview here. 
12. When Parineeti Chopra expertly answered illogical questions about premarital sex . 
During promotions for Shuddh Desi Romance a journalist asked Parineeti about premarital sex and claimed that young women 'enjoy it' but when they get older, they claim 'men exploited them'. Parineeti succinctly let him know everything that was wrong with his ideology and statement.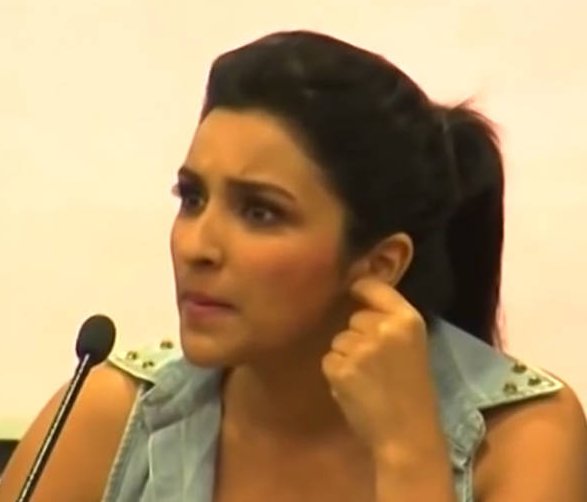 13. When Sonam Kapoor called out a journalist for forcibly pitting her against Deepika Padukone. 
At a press interaction for an event, Sonam Kapoor was asked by a female journalist on why she'd deleted Deepika's video from her Instagram feed. The question, that was clearly trying to create a 'cat fight' when there was no feud there, was shut down immediately by Sonam. She explained the Instagram glitch and also asked women to support other women, not tear them down. 
14. When Kareena let reporters know that her pregnancy should not be treated as a 'national casualty'. 
When Kareena announced that she was pregnant, media erupted in a frenzy and couldn't help but comment on her 'lack of maternal leave'. In an interview, Kareena clearly pointed out that she could work during her pregnancy if she so desired. She continued to remark that working through the pregnancy should be an indication that "marriage or having a family has absolutely nothing to do' with her career.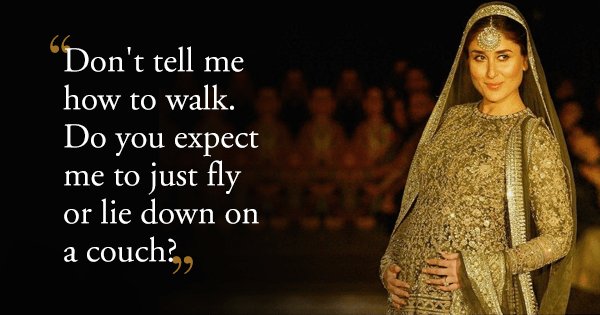 Read the complete interview here. 
15. When Sushant Singh Rajput clarified why uninformed opinions on sensitive issues should not be sought. 
During a press event for his movie Raabta, Sushant Singh Rajput was asked about the death sentence for Indian national Kulbhushan Jadhav. He refused to comment on the issue, citing limited information. However, when another journalist condemned him for shying away from the issue, he let her know why comments should not be made irresponsibly on sensitive issues such as these.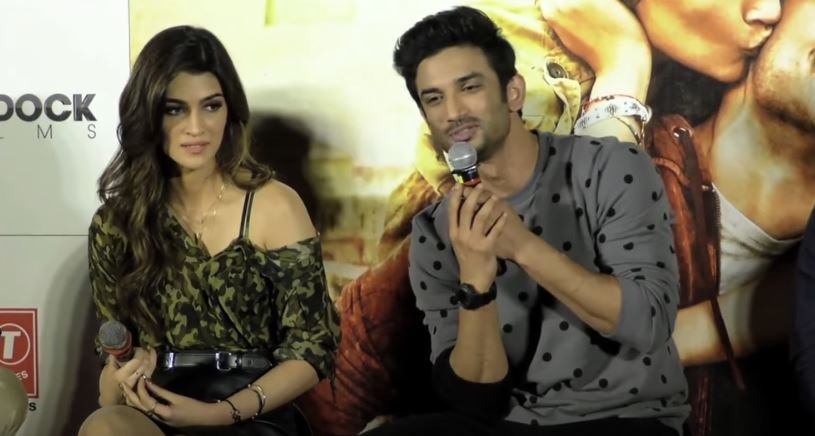 Watch the complete interview here. 
16. When Alia Bhatt let a journalist know why it isn't funny to pick up on the same issue every time. 
During her debut appearance at Koffee With Karan, Alia Bhatt had a GK faux pass that resulted in countless memes and a fair share of trolling. Though she dealt with it sportingly, for the most part, the one time that a reporter questioned her about Holi, she was quick to call him out. It's one thing to kid around but it is never fair to constantly taunt people for their innocent mistakes.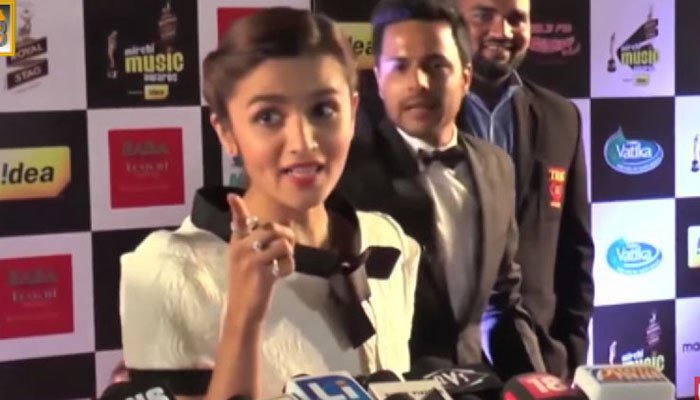 After all, celebrities can't always put on an act now, can they?