After many controversies and battles with the Pahlaj Nihalani-led Censor Board, 'lady-oriented' Lipstick Under My Burkha finally hit theatres this week. 
It's a film that shows the four women of different age groups leading secret lives in small-town Bhopal, trying to do what they really want to and most importantly, take complete control of their bodies and sexuality. 
The film is being lauded for its wonderful portrayal of female desire, especially that of a 55-year-old played fabulously by Ratna Pathak Shah. And everyone who's seen the film has come out wondering exactly what it was that infuriated Mr. Nihalani to such an extent that he refused to certify the film, at first, stalling it release for almost 6 months.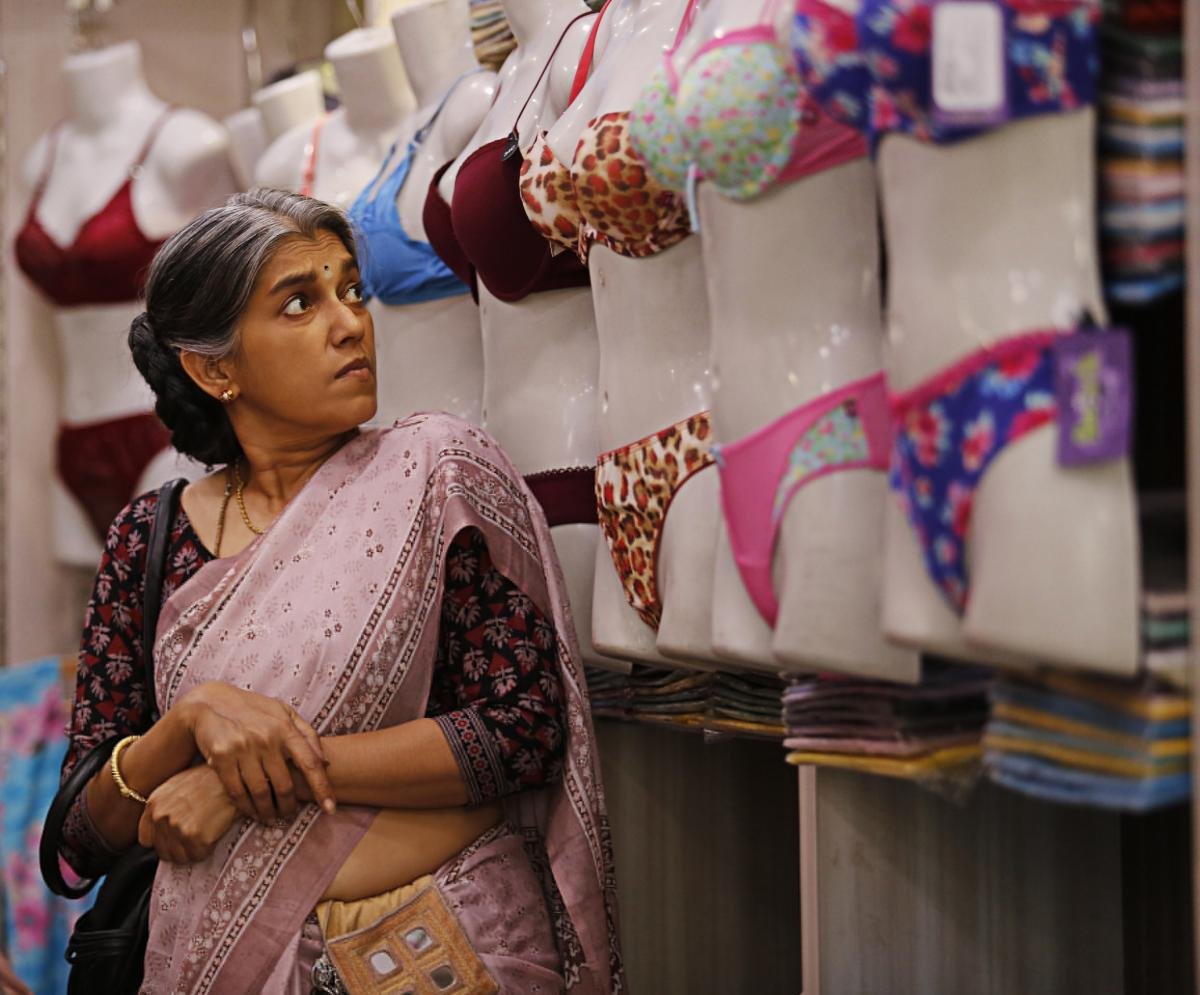 However, even though the film managed to get a release and is winning hearts everywhere, don't think it has managed to overpower the scathing scissors of Lord Nihalani! 
In a list that's surfaced on the internet, there are more than 11 cuts made in the film including some abusive words and kissing scenes. This after the filmmakers chose to voluntarily make 16 cuts to make the CBFC happy. 
Turns out, no matter what you do, there's no making Pahlaj Nihalani happy! 
Here's the list of the cuts: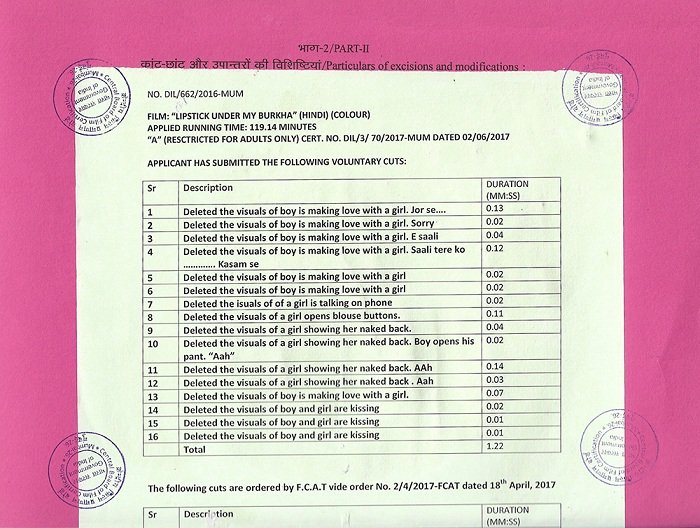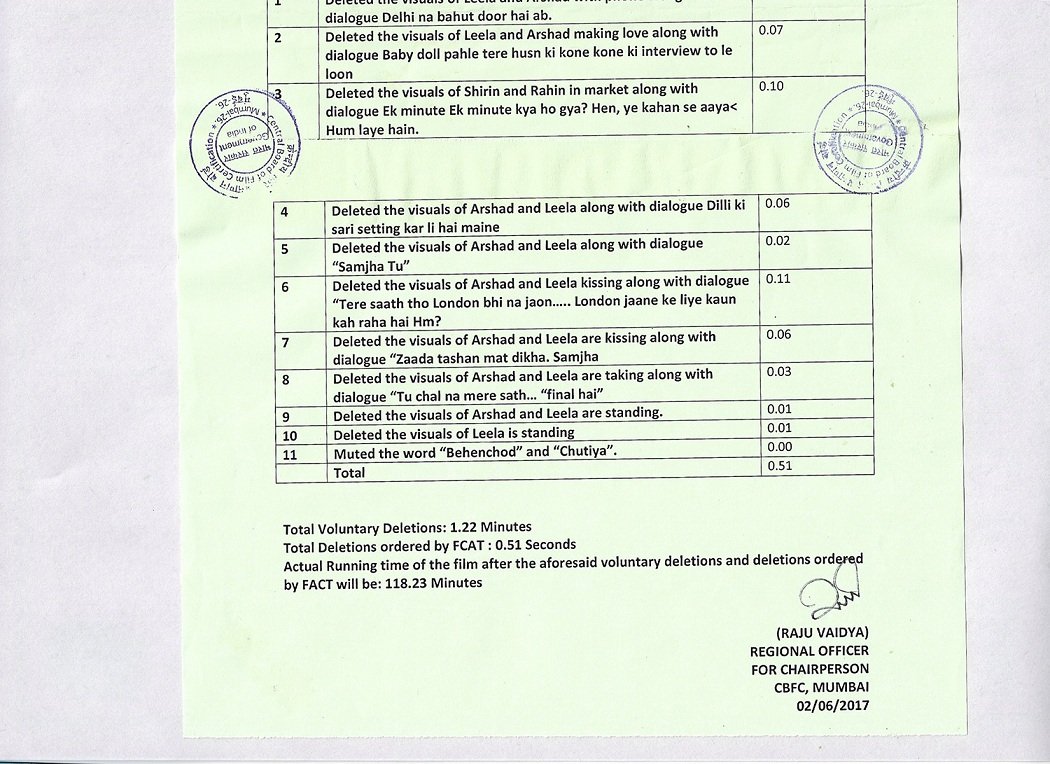 If you haven't seen the film yet, go watch it now!