Long before the world of music on demand and social media channels, our sources of music were the humble cassette players and music channels. It was the same time where pop albums meant videos with a 'story' and remixes were actually pleasant to hear. 
And right around this time, those very same music videos gave rise to some of our original crushes. Crushes like these who still hold a special place in our heart:
1. Jas Arora and Malaika Aroa in Gud Naal Ishq Mitha 
Before she grooved on a train in Chaiyyan Chaiyyan, Malaika Arora made red heels and desi moves famous in Gud Naal Ishq Mitha. And giving her the perfect company was the ever-so-stylish Jas Arora with eyes that just spelled mischief.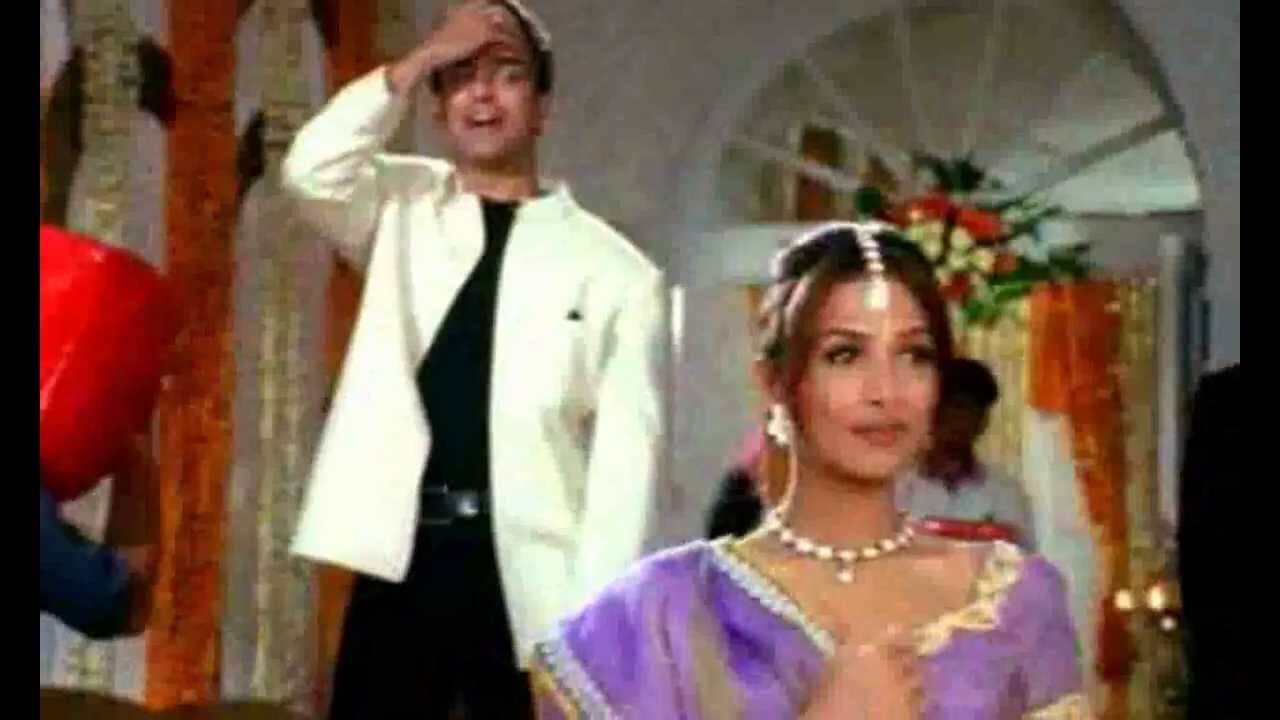 Watch the video here. 
2. Milind Soman in Made In India
Though he appeared in shows, movies, and other song videos, it was Alisha Chinai's Made In India that had us grooving to more than just the amazing beats. Easily the longest crush that every 90s kid has ever sustained, Milind Soman and Made In India will always be a perfect union.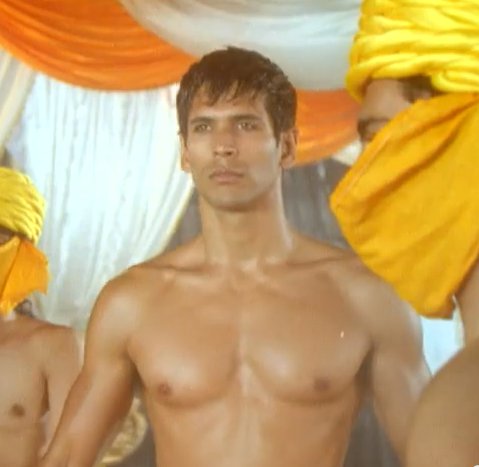 3. Preeti Jhangiani in Chui Mui Si Tum 
This sweetly innocent number by Milind Ingle had us falling for the shy smile of Preeti Jhangiani. Preeti, who was also a part of the romantic drama Mohabbatein, first charmed us in this beautiful video.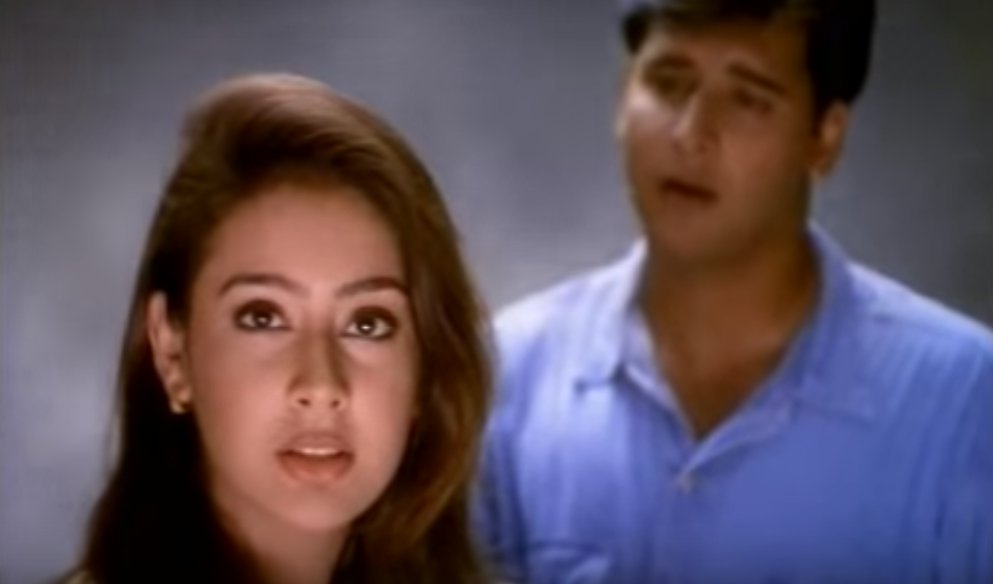 Watch the video here. 
4. Reema Sen in Chandni Raatein
The original 90s love ballad for the broken-hearted, Chandni Raatein introduced us to Reema Sen. Though she went on to act in various movies and song videos, this continues to remain one of her most memorable on-screen appearances, thanks to both the song and the video.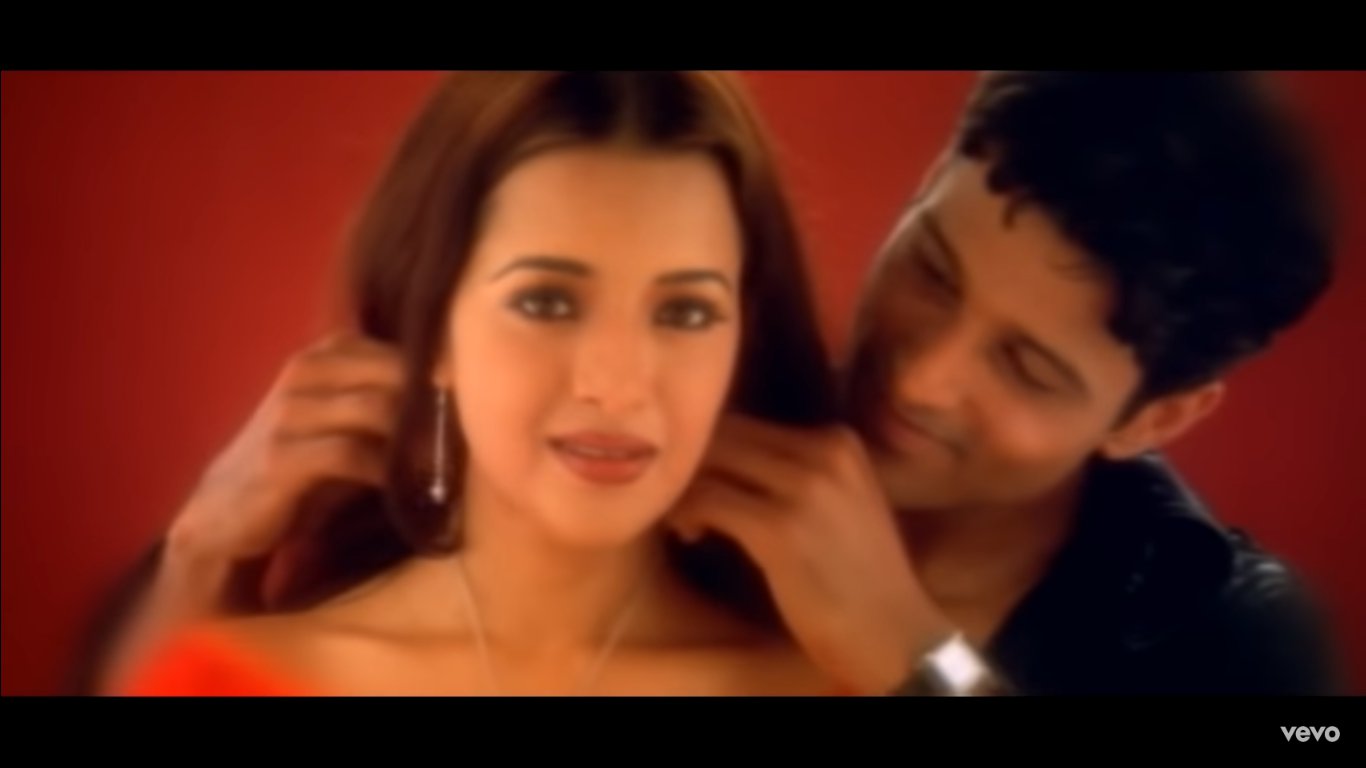 Watch the video here. 
5. Ayesha Takia and Santino Morea in Meri Chunar Udd Udd Jaaye
Falguni Pathak's songs and videos make up some of the fondest memories of our childhood. And when newbies (at the time) like Ayesha Takia appeared in these videos, we couldn't help the goofy smiles at her antics.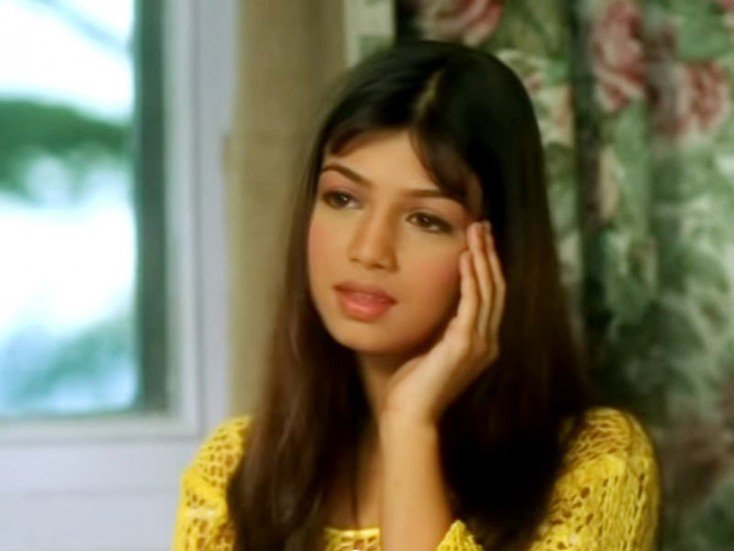 Watch the video here. 
6. Suneeta Rao in Kesariya Hai Roop Maro
Though it was her song Pari Hun Main that made her a household name, Suneeta Rao's amazing dance moves and mellifluous voice had us loving her – despite the limited songs and videos she appeared in. Just like in Kesariya.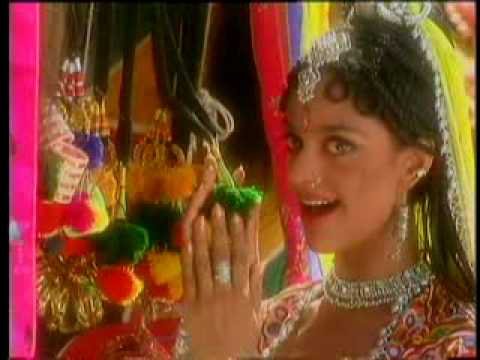 Watch the video here. 
7. Nauheed Cyrusi and Donovan Wodehouse in Piya Basanti Re
The song that made forbidden love stories popular again starred Nauheed Cyrusi and Donovan Wodehouse as the star-crossed lovers. With coy looks and innocently powerful chemistry, the two immediately became our favorite video stars. And luckily then, a follow-up video happened.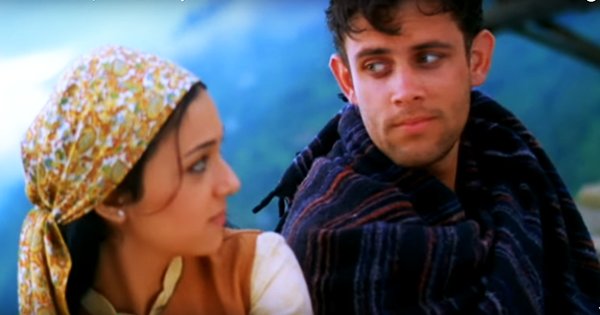 8. Niketan Madhok and Anupama Verma in Bheegi Bheegi Raaton Mein
Long before remixes ruined the original tracks, there still were remixes that had us falling in love with the song all over again. Like Leslie Lewis's Bheegi Bheegi Raaton Mein, that also introduced us to the brooding charm of Niketan Madhok and the gorgeousness of Anupama Verma.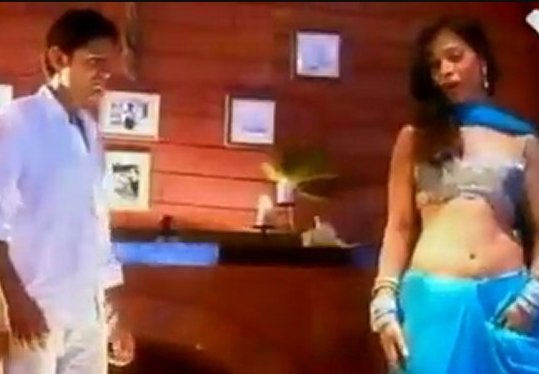 Watch the video here. 
9. Varun Toorkey and Nina Sarkar in Leja Leja Re
By the time this number by Shreya Ghoshal and Ustad Sultan Khan hit our TV screens, amazing music videos were few and far in between. But when he appeared in the video, the adorable smile of Varun Toorkey still had our teenage heart miss a beat. Just like Nina Sarkar's amazing dance moves had us tapping our foot to every beat.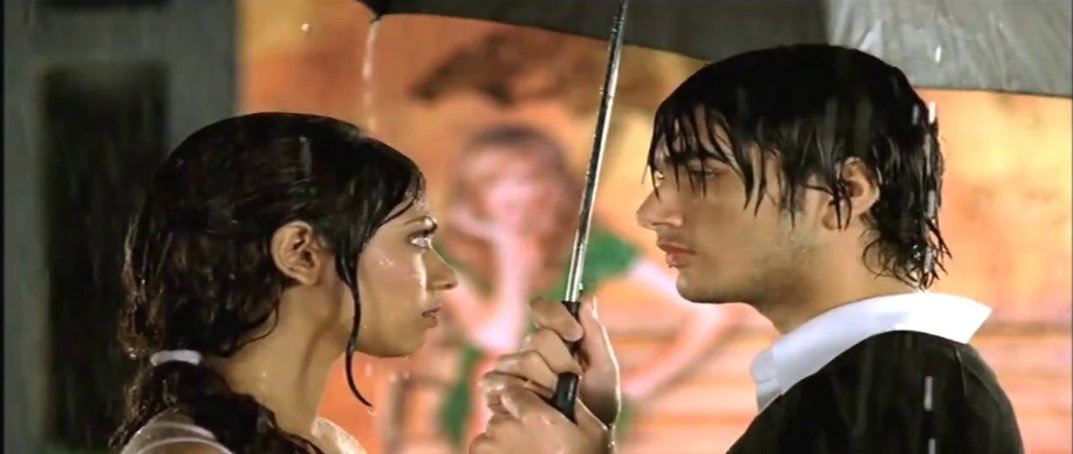 Watch the video here. 
10. Vivan Bhatena in Maine Payal Hai Chankai
Long before he became a K-serial star, Vivan Bhatena's not-so-innocent smile and intense stares turned our hearts into mush in the video of Falguni Pathak's Maine Payal Hai Chankai.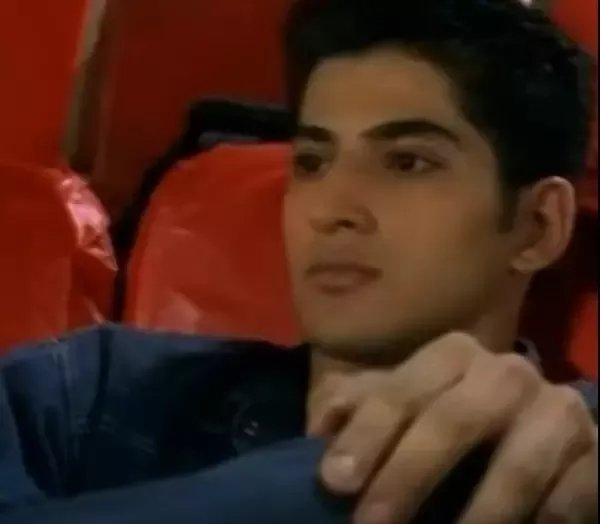 Watch the video here. 
21. Iqbal Khan in Indhana Winva
Another TV star who first had us mesmerized with a song video was Iqbal Khan. He may have played a brooding rockstar in his first ever TV show, but he perfected the look in this video itself.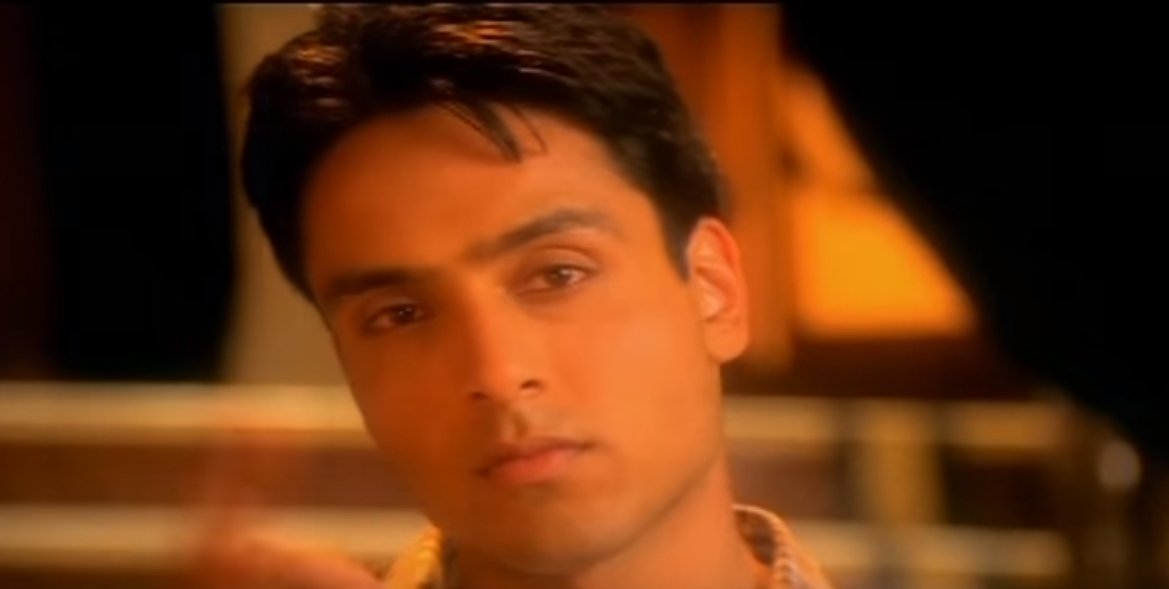 Watch the video here. 
12. Kiran Janjani and Riya Sen in Yaad Piya Ki Aane Lagi
Clearly, Falguni Pathak's songs and videos ruled our childhood – and what an amazing childhood it was. Especially when we had the enviable charm of Kiran Janjiani and innocent looks of Riya sen to fall for. Concerts anyone?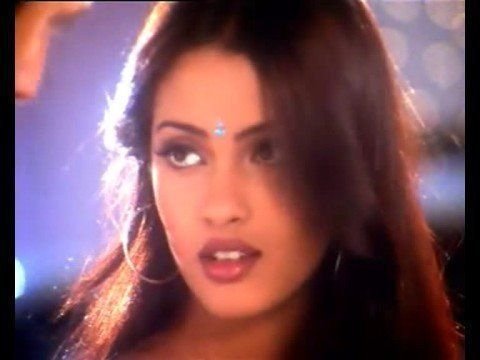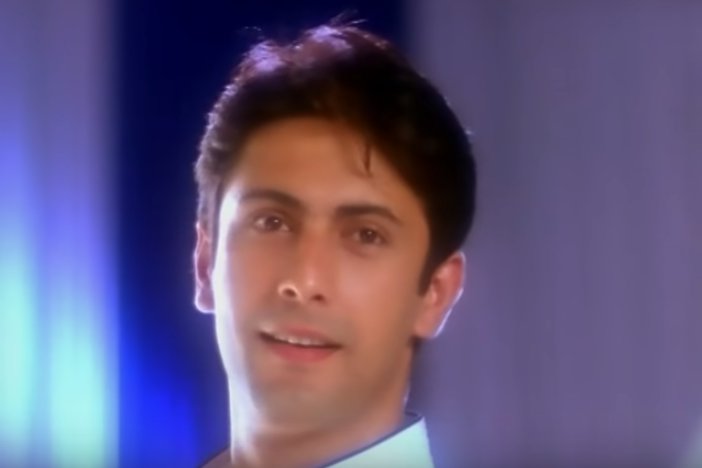 13. Shyla Lopez in Aaja Piya 
Shyla Lopez was easily the star of 90s music videos, especially the remixes. Whether it was her ardent efforts to dress up for her partner in Aaja Piya, getting wooed in O Meri Tamanna or becoming the village belle in Baahon Mein Chale Aao, it was impossible to not be swayed by her effortless charm.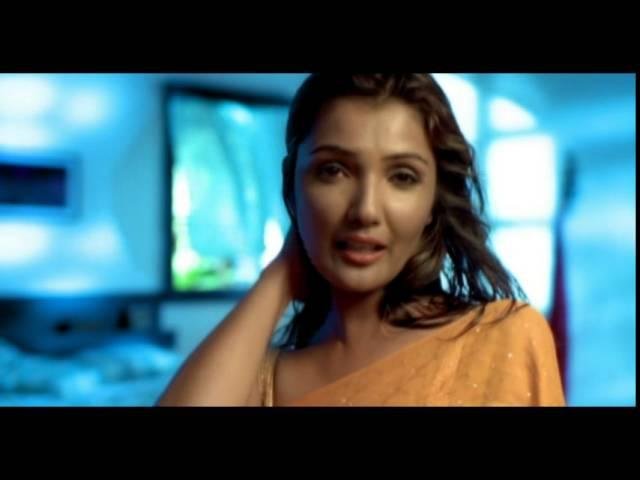 Watch the video here. 
14. Tarun Raghawan in Deewana Tera
There was a time when we waited anxiously for Sonu Nigam's pop albums. And one such pop song, Deewana Tera introduced us to Tarun Raghawan. And then he continued to charm us in Bally Sagoo's Aaja Nachle.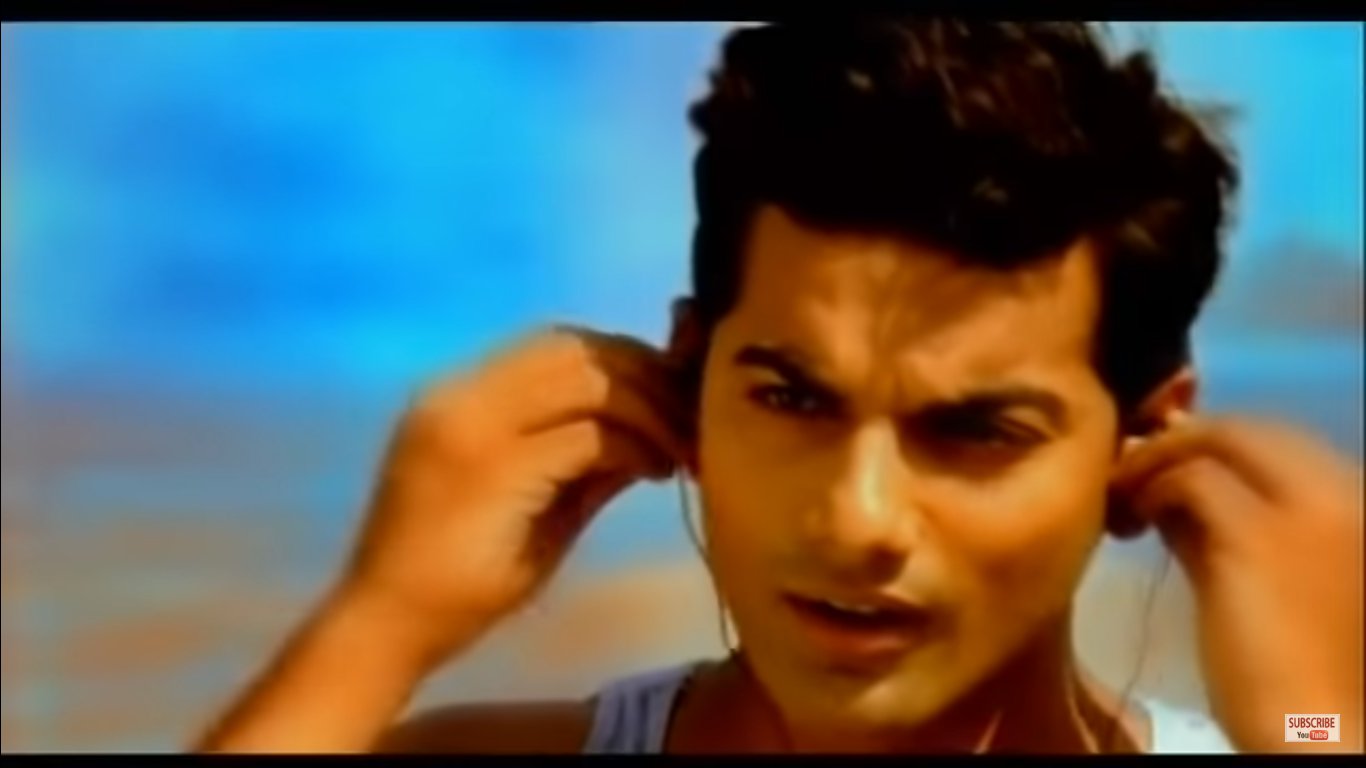 Watch the video here. 
15. Samir Soni, Arjan Bajwa and Sharbani Mukherjee in Ghar Aaja Soniya
This popular Punjabi dance number by Shazia Manzoor introduced us to Samir Soni, Arjan Bajwa (who later appeared in Fashion), and Sharbani Mukherjee – and we were immediately smitten. Of course, like most 90s music videos, the accompanying story helped us fall in love with the actors even more. 

Watch the video here. 
16. Bikram Saluja in Tere Bin Jeena Nahin
When he first appeared in the video for this beautiful song, Bikram Saluja's soulful eyes seemed to talk straight to us. And years later, watching the video again still has us crushing over those emotive eyes.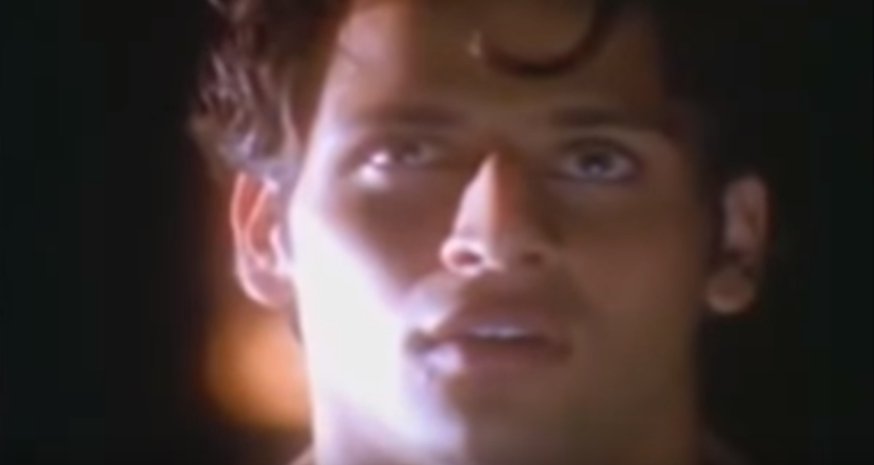 Watch the video here. 
17. Mihir Mishra in Jab Saamne Tum Aa Jaate Ho
When he appeared in this video with Riya Sen, Mihir Mishra had us falling for that innocent smile – long before his stint as Dr. Rahul in Sanjeevani. Of course, we didn't miss his brilliant presence in Chandi Jaisa Rang Hai Tera either.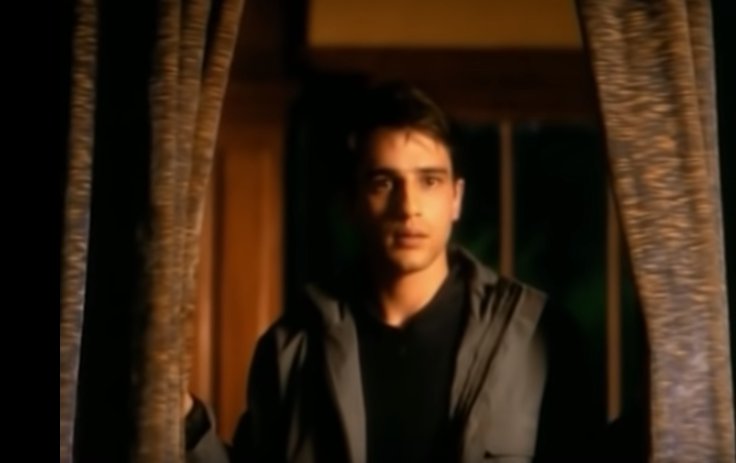 18. Deepal Shaw Leke Pehla Pehla Pyaar 
The remix of Leke Pehla Pehla Pyaar hit the TV screens at a time when album remixes were literally the rage. And Deepal Shaw had us grooving along with her long before we came across movies like Step Up or ABCD.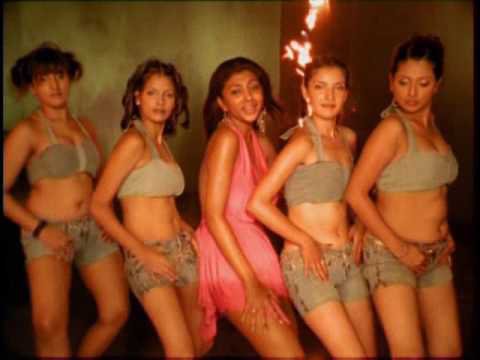 Watch the video here. 
19. Nakul Kapoor in Ho Gai Hai Mohabbat
The mischievous star of this popular love song, Nakul Kapoor went on to become a TV star. But for us, it will be hard to ever forget his adorable antics from this song. Ho gai thi mohabbat, indeed.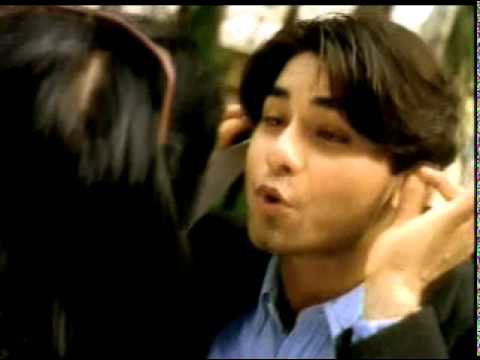 Watch the video here. 
20. Helen Brodie in Jaanam Samjha Karo
Even though this pop number by Asha Bhosle starred our favorite childhood crush Milind Soman, Helen Brodie still managed to win us over. Because she was the perfect mix of innocence and grace that has us relating to her, and obviously, loving her performance.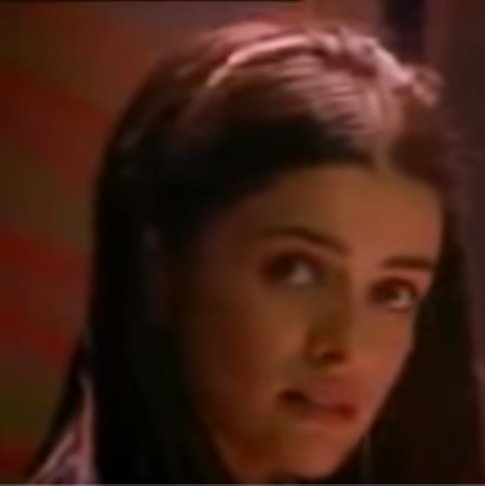 Watch the video here. 
21. Shweta Shetty in Deewane Toh Deewane Hain 
Long before we were even aware of what foot-tapping beats were, Shweta Shetty had us headbanging to Deewane Toh Deewane Hain. And her fun attitude in the song was replicated, years later, in Tareefan. But she still remains the OG queen of all things cool.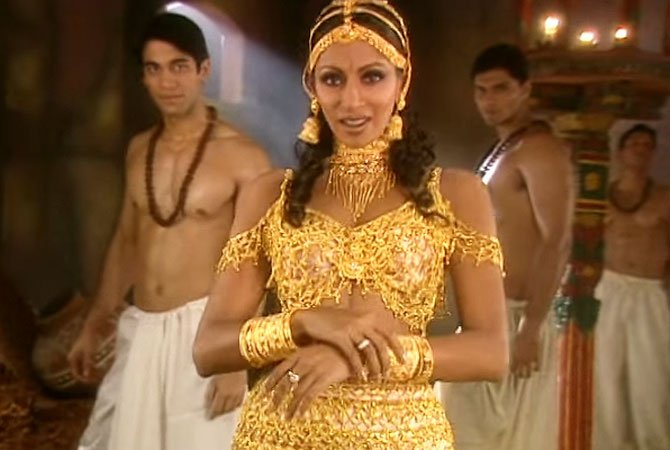 Watch the video here. 
22. Shweta Salve in Aao Huzoor
We may remember her as the fashionista from Hip Hip Hurray!, but Shweta Salve also had us love her graceful presence in this beautiful rendition by Karunesh of the classic song Aao Huzoor.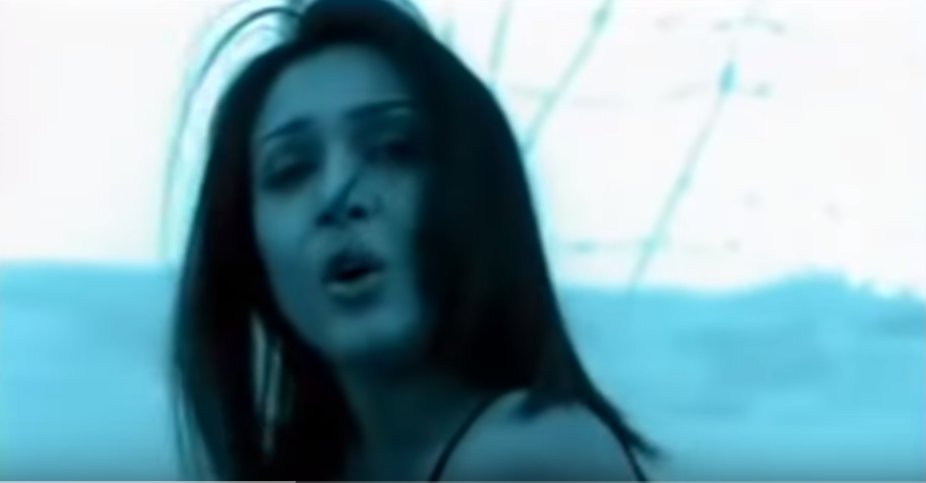 23. Naveeda Mehdi in Dil Kya Kare
With just one music video Naveeda Mehdi became the pop music star to look out for. And years later her beautiful smile still has falling for her.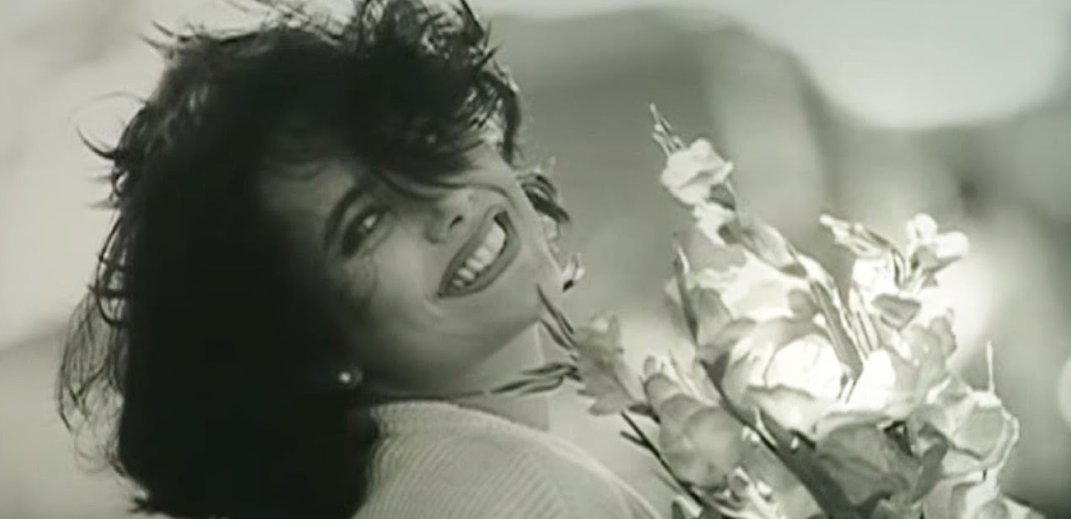 Watch the video here. 
A special mention to Aaryans' track Aankhon Mein Tera Hi Chehra and Pankaj Udhas' Aur Aahista that first introduced us to Shahid Kapoor and Sameera Reddy respectively. Irrespective of the kind of music we may be exposed to now, the memories of the songs and videos we grew up loving are irreplaceable. 
All images are screenshots from the videos on YouTube.